Rainier Brewing Debuts Rainier Mountain Fresh Gin
|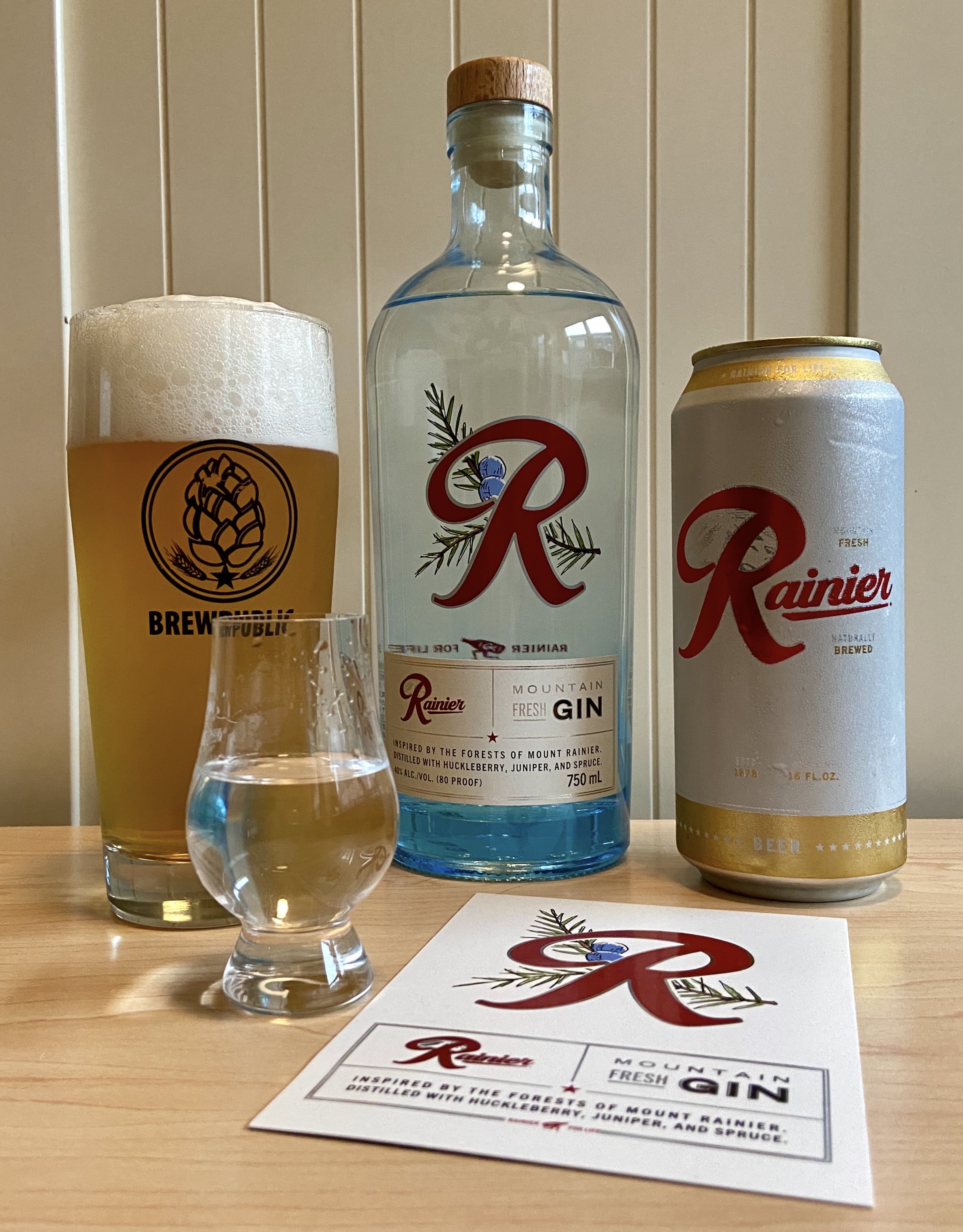 Joining a few of its fellow beer brands as part of the Pabst Brewing Co. portfolio, Rainier Brewing diversifies its beverage lineup with the newly released Rainier Mountain Fresh Gin. This new spirit from Pabst Brewing Co. joins the already released Pabst Blue Ribbon Whiskey and Olympia Artesian Vodka.
Rainier has deep roots in Seattle. With its history dating back in Seattle to 1878, Andrew Hemrich, a first-generation German, founded the brewery that was known as Seattle Brewing & Malting Company. Through the years the brewery grew and was last brewed in Evergreen State along Interstate 5 south of Seattle's downtown in 1999. In the 1990s prior to the brewery's closure, it was sold to Stroh's and then to Pabst Brewing Co. where is it part of its portfolio of nostalgic beer brands and brewed in California. Now the beer that is known for its iconic R ventures into the spirits segment with the brand-new Seattle distilled Rainier Mountain Fresh Gin.
Crafted and distilled in small batches at an undisclosed distillery in Seattle, Rainier Mountain Fresh Gin channels its Northwest heritage. This gin is truly inspired from the mountain it is named after from the pristine mountain fresh water to locally sourced huckleberry, spruce and juniper all found on Mount Rainier.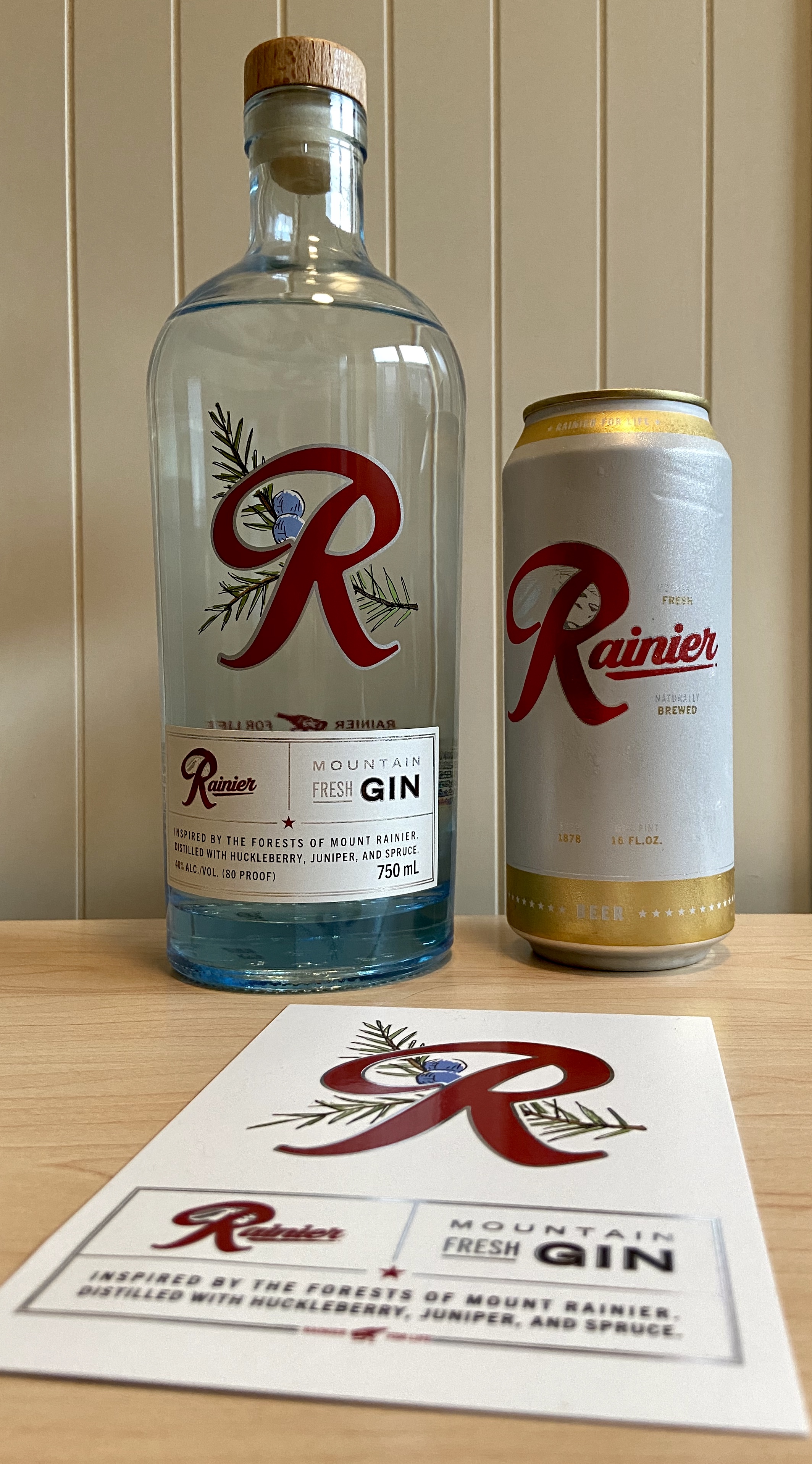 What makes Rainier Mountain Fresh Gin unique is its use of botanicals. Of course it uses juniper as it is a gin after all, but it also uses a both huckleberries and spruce. This combination offers up pleasant aromatics of the Pacific Northwest. Because of this, Rainier Mountain Fresh Gin make for a pleasant sipper with a Rainier, though we prefer a nice West Coast IPA, or as a mixer for a basic gin and tonic, martini or any other gin based cocktail.
Read More: Olympia Beer Debuts Olympia Artesian Vodka in the Pacific Northwest
Rainier Mountain Fresh Gin has provided two cocktail recipes to be used with its aromatic gin. One of its recipes, Rainier Rickey even brings back a non-beer creation from the brewery during the years of prohibition. During this failed era Rainier made a Lime Rickey, a lime soda designed to mix with whatever adventurous drinkers could source.
Rainier Rickey
1.5 oz Rainier Mountain Fresh Gin
.5 oz Fresh lime juice
Top with sparkling water
Serve on the rocks in a highball glass
Garnish: Lime
Mountain Fresh Spritz
1.5 oz Rainier Mountain Fresh Gin
1.5 oz Prosecco
1 oz grapefruit juice
Top with sparkling water
Serve in a highball on the rocks
Garnish: Grapefruit. Sprig of Thyme (optional)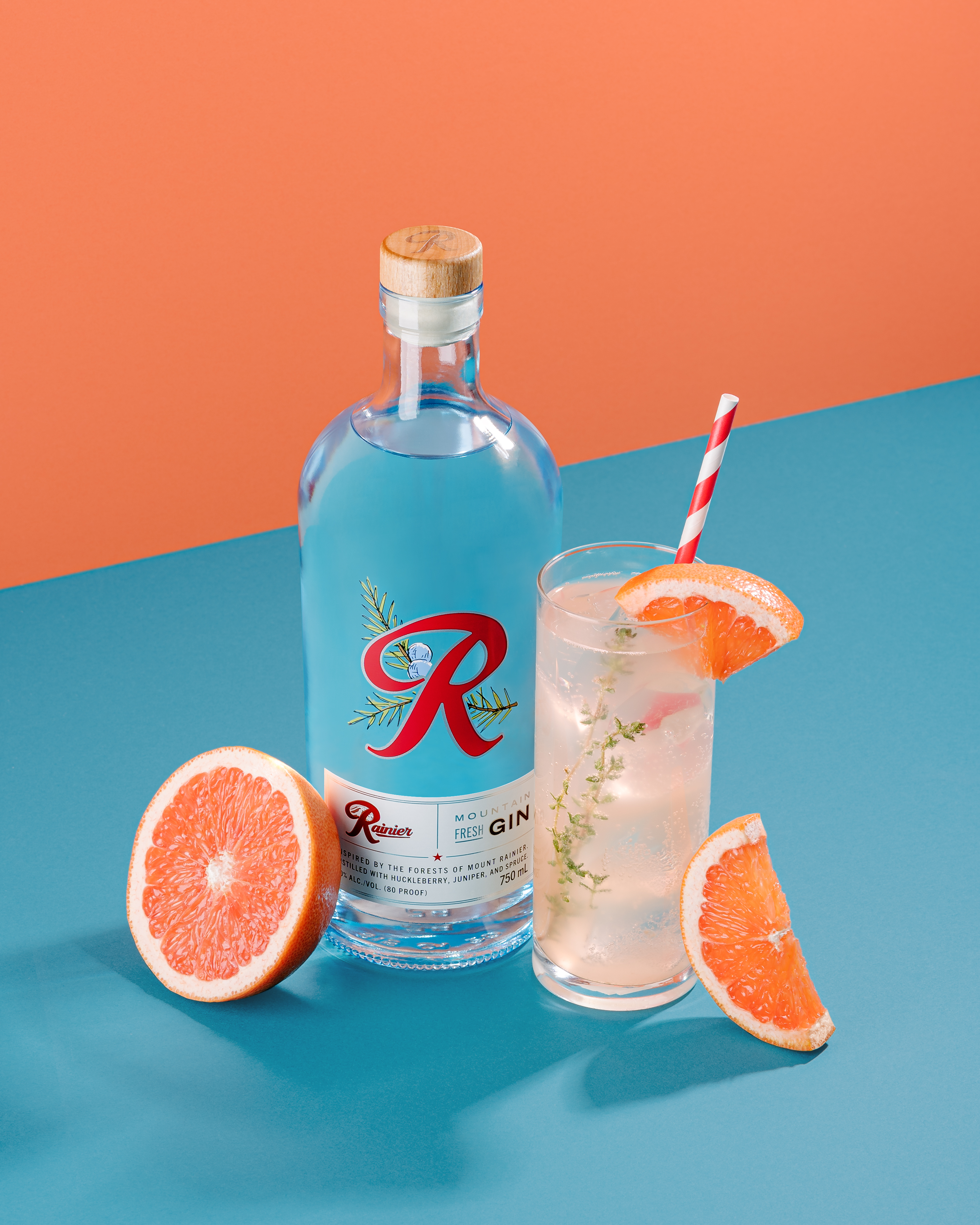 Rainier Mountain Fresh Gin is 80 proof and 40% ABV and is currently available in 750mL bottles throughout the state of Washington and coming soon to the state of Oregon. Consumers can order directly through Drizly in select markets. For more information on Rainier, visit www.rainierbeer.com or follow Rainier on Facebook, Instagram and Twitter.