Ramsay's Dram Virtual Whisky Classes – Spring 2021
|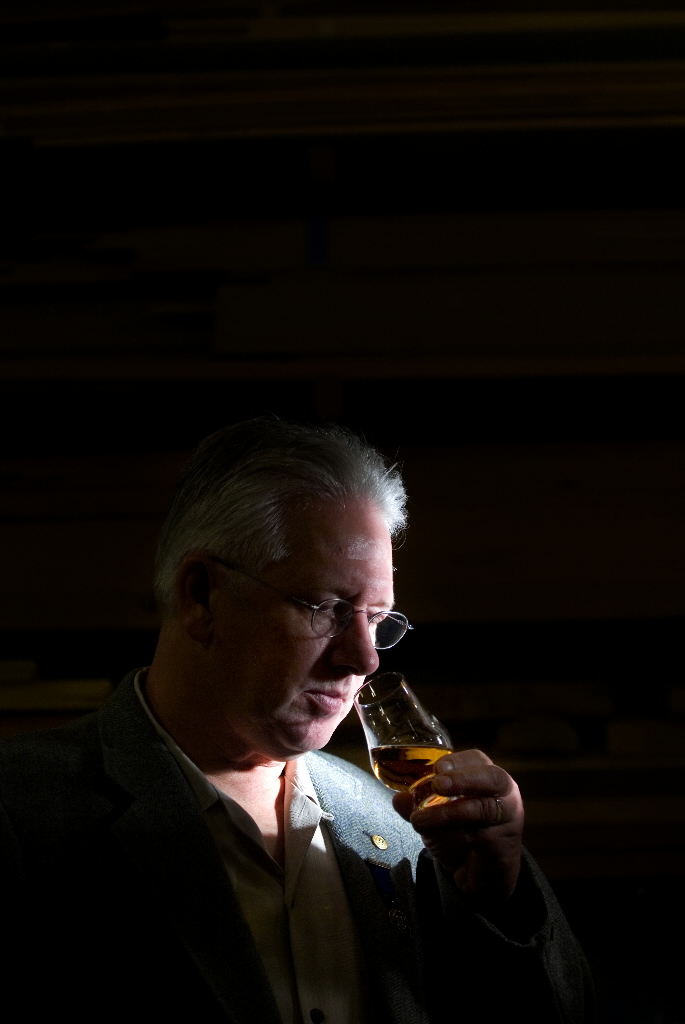 Portland's whisky expert, Stuart MacLean Ramsay, is back and ready to host his Ramsay Dram Whisky Classes but this spring classes will be held virtually on Sunday and Wednesday. Normally Ramsay hosts these classes in an intimate setting in his living room but due to the pandemic he is taking the classes to Zoom!
Ramsay has a storied history in Portland's libation scene as he moved to the Rose City to open and manage the now defunct BridgePort Brewpub in 1986. He is also a well-known and regarded spirits expert, teacher, and writer for multiple publications. He brings decades of research to his Ramsay's Dram Whisky Classes, ones that are very enjoyable to attend.
For 2021, all Ramsay's Dram Whisky classes will be held via Zoom Meetings and will be one and a half hours long. The first 10 minutes will be devoted to introductions and discussion of the whiskies brought by students. I'll have slides relating to the distillery and will have room for questions during the presentation. A whisky theme related to the distillery will be part of the class. The same class will repeat the following Wednesday after the Sunday class, and students can sign up for either one.
To register for a class, email Ramsay at stuart@ramsaysdram.com. The cost per class is $40 per person or for those in the bar and restaurant industry or frontline workers the cost is $30. Payment is by Apple Pay, Venmo (@Stuart-Ramsay) or personal check made out to Stuart Ramsay. After payment is made, students will receive confirmation via email, the digital Wee-Book relating to the class, and my whisky suggestions for the class. Of course you don't need to buy the whisky, but the classes always seem better with a wee dram. And if you have a bottle from the distillery already, that works. Closer to the class date, Ramsay will send the Zoom Meeting info to the attendees.
Classes take place on Sunday from 3:00-4:30p and on Wednesday from 7:00-8:30pm and additional information can be found by clicking here. Here's a breakdown of the classes in March and April.
March 7th & 10th – Scotch Production & Flavor
How Whisky is made and the flavors that derive from the production process; how to taste; adding water; History and Culture of Scotch; the Scotch Whisky regions. Recommended whiskies will be from Speyside, Islay, The Highlands & Islands.
March 14th & 17th – Bourbon & Rye Production & Flavor
How American Whiskey is made and the flavors that derive from the production process; History and Culture of Bourbon and Rye; exploration of Bottled in Bond, Single Barrel, charred oak, barrel proof. Recommended whiskies will include a classic Bourbon and Rye, Bottled in Bond and Single Barrel whiskies.
March 21st & 24th – Benromach & Gordon & MacPhail
Whisky Theme: Independent Bottling and Scotland's Independent Bottlers.
March 28th & 31st – Heaven Hill
Bourbons and Rye whiskies from Kentucky's Heaven Hill Distillers; Covering Elijah Craig, Evan Williams, Parker's Heritage, Rittenhouse & Pikesville Rye, Henry McKenna; the Heaven Hill and Shapira family story. Whiskey Theme: Bottled in Bond.
April 4th & 7th – Compass Box
John Glaser and the Compass Box story. Covering Hedonism, The Peat Monster, Spice Tree, Great King Street, etc. Whisky Theme: The craft and history of Blended Scotch.
April 11th & 14th – The Sazerac Company
Whiskies covered will be Buffalo Trace, Eagle Rare, Blanton's, EH Taylor, etc. Theme: Age and Rare Whiskies told via The Antique Collection (Stagg, Weller, Handy, Sazerac Rye) and Van Winkle.
April 18th & 21st – Glenmorangie Distillery
The Glenmorangie story. Whisky Theme: Wine Finished whisky & Doctor Bill Lumsden
April 25th & 28th – William Grant & Sons
Balvenie & Glenfiddich, Hazelwood, Ailsa Bay, Monkey Shoulder. Whisky Theme: Independent & Pioneer whisky makers in Scotland

Once this session of classes finishes in late April, Ramsay is looking at additional classes beginning in May that include Springbank & Cadenhead's, Wild Turkey, Glenfarclas, Talisker, Highland Park, and Ardbeg.