Ronald McDonald House Charities of Kentuckiana Raffling a Rare Flight of Pappy Van Winkle Bourbon
|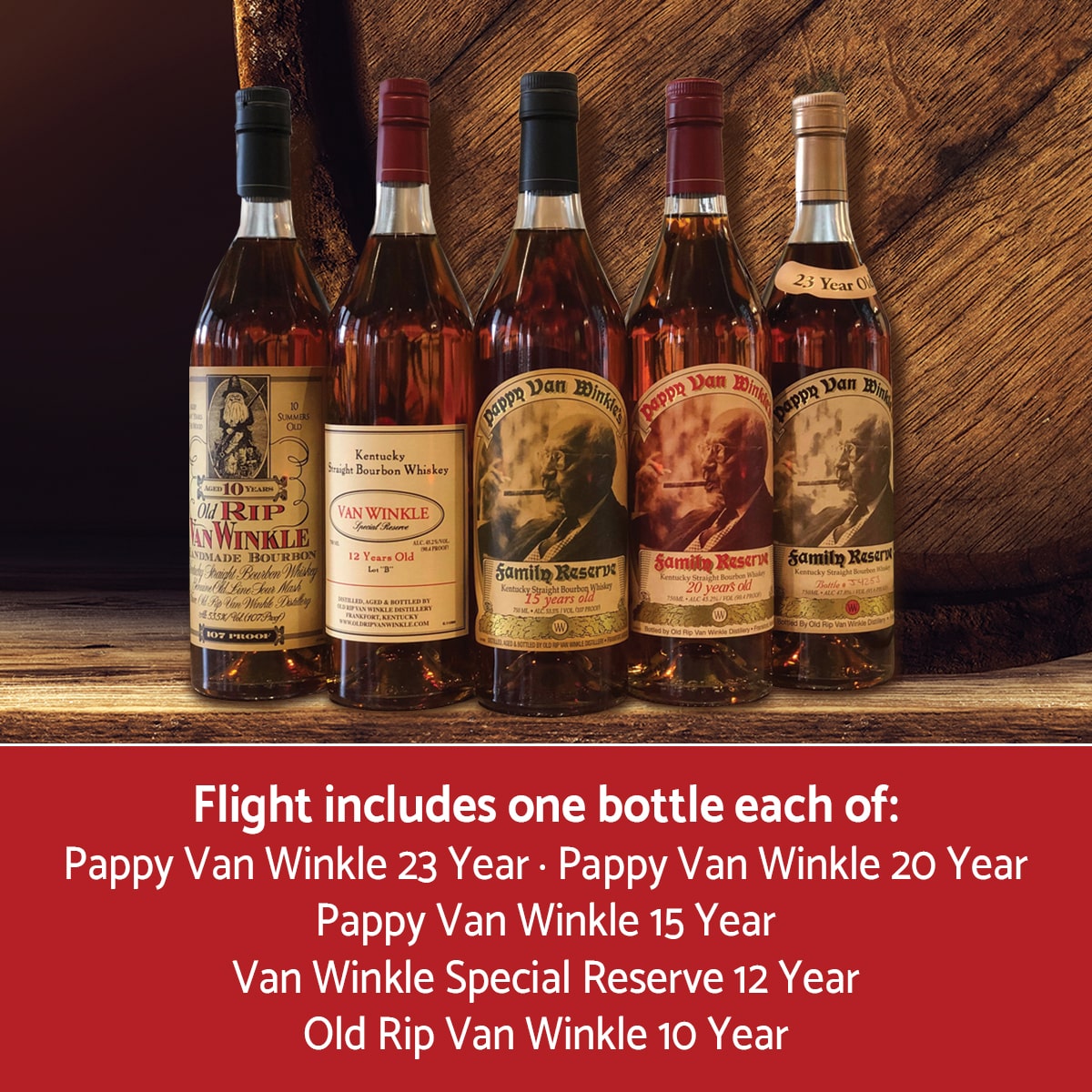 Have you ever wanted to get your hands on a bottle of Pappy Van Winkle Bourbon? Here's your chance as the Ronald McDonald House Charities of Kentuckiana (RMHCK) is raffling five Pappy bottles packaged as a rare flight.
Organizers are expecting the 1,500 tickets to sell out very quickly. Each ticket will be sold for $100 each and 100 percent of the proceeds benefit families who stay at the House when they travel to Louisville for medical care for their children. Click here to get your tickets!
"You can nab five coveted bottles offered as a group and help sick children," said bourbon expert and author Fred Minnick, in a statement. Minnick serves as an advisor to the organization and for the charitable cause he appraises this raffle item at $16,000.
The flight includes one bottle each of:
Pappy Van Winkle 23 Year (2018)
Pappy Van Winkle 20 Year (2019)
Pappy Van Winkle 15 Year (2019)
Van Winkle Special Reserve 12 Year (2019)
Old Rip Van Winkle 10 Year (2019)
"When people want to build their bourbon collection, they're almost always hunting for a Van Winkle. These rare bourbons continue to be the most in-demand whiskeys in the world," said Minnick, in a statement. "And, it's rare you can actually pay suggested retail price for one, because retailers frequently tack on ridiculous markups and the secondary market pricing reveals the true demand of Pappy."
Minnick continues, "This raffle is going to make somebody very happy. It will make their home bar look like a billionaire's."
The flight will be raffled October 15, 2020. Winner does not have to be present. More details can be found at pappyraffle.org.