Timberline Vodka Honors the Iconic Timberline Lodge
In creating Timberline Vodka, Hood River Distillers set out to make a vodka that would have its local ecosystem and agriculture at the center of attention. It also conjures up the legacy of the distillery that dates back to 1934 in Hood River, Oregon.
Timberline Vodka also pays tribute to Oregon's iconic Timberline Lodge and its backdrop, the majestic Mt. Hood. It does so in both its beautiful packaging and in the product itself.
The packaging of Timberline Vodka is superb, from the retro looking glass bottles that contain subtle speckles to the patch like bottle label. Speaking of the label, there are three variations – The Snow Goose, The Hiker, and The Skier – all printed in forest service green and outlined in lighter shade of gold.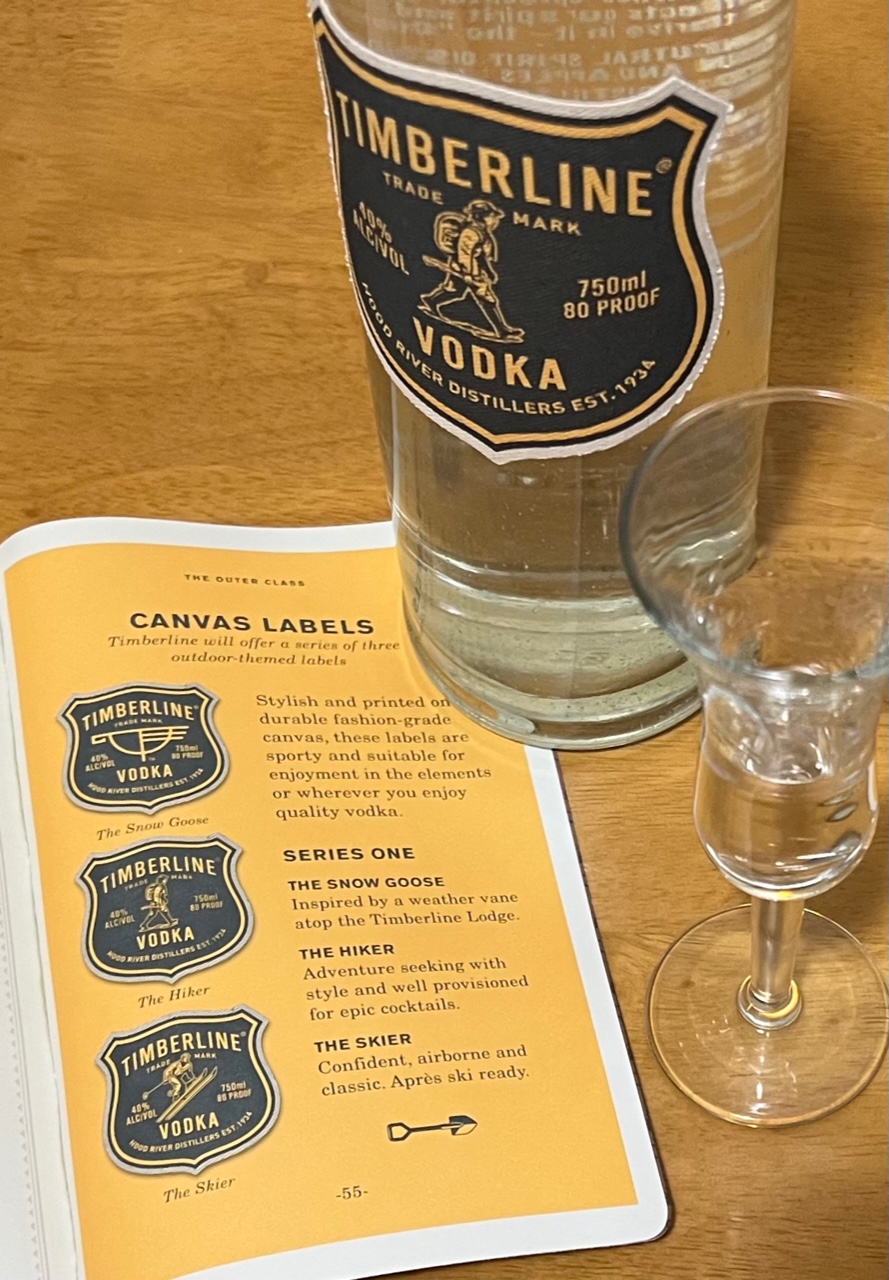 Oh, and the wooden bottle topper, it too offers a bit of retro appeal and history as well. It's printed with DSP OR-1. Hood River Distillers received Oregon's first distillery license and this is their license number. Some great creativity here!
But it's not just the packaging that makes Timberline Vodka truly special. The hard work that went into creating this vodka took over 18 months to perfect.
Master Distiller Joe O'Sullivan and Head Distiller Caitlin Bartlemay took the painstaking steps of creating a vodka that would make Oregonians proud. "We took our time to make a vodka that we are proud of," said Caitlin at a recent tasting event in Portland.
During this recipe development, 17 recipes were created before settling on the finest one that is now bottled as Timberline Vodka. Joe and Caitlin sourced as much local ingredients as possible in distilling this vodka.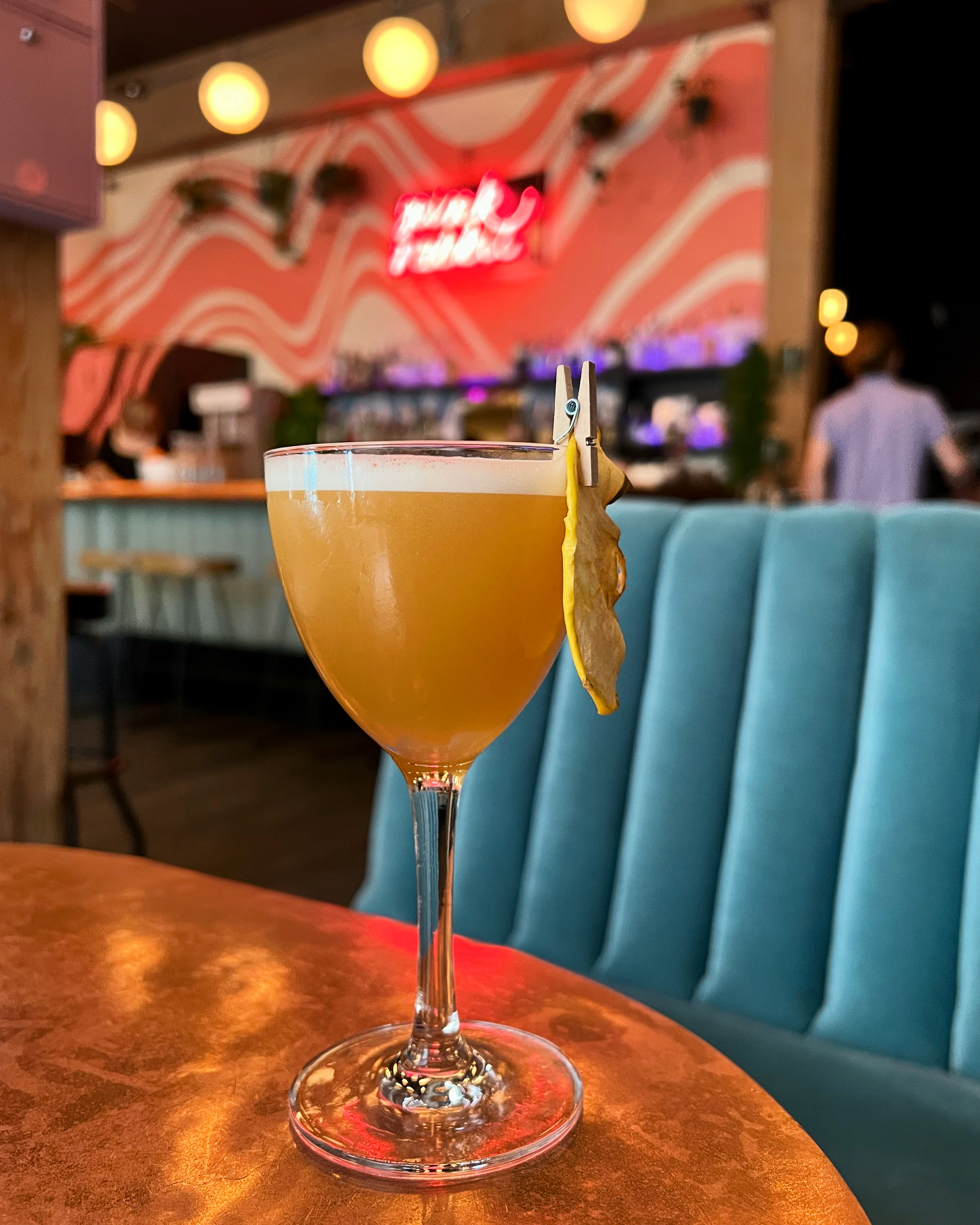 Timberline Vodka, is made using a proprietary blend of grain, 14 varieties of non-GMO Pacific Northwest grown apples and pristine mineral rich water from the Coe and Eliot glaciers on Mt. Hood. All three of these core ingredients gives this vodka a sense of Pacific Northwest terroir at 80 proof.
It is distilled with 46 levels of purification via its dual-column, 2,000-liter pot still at Clear Creek Distillery, the small distillery that HRD acquired in 2014. This process enhances the vodka that makes for a nice sipper or better yet, a mixer for any vodka cocktail.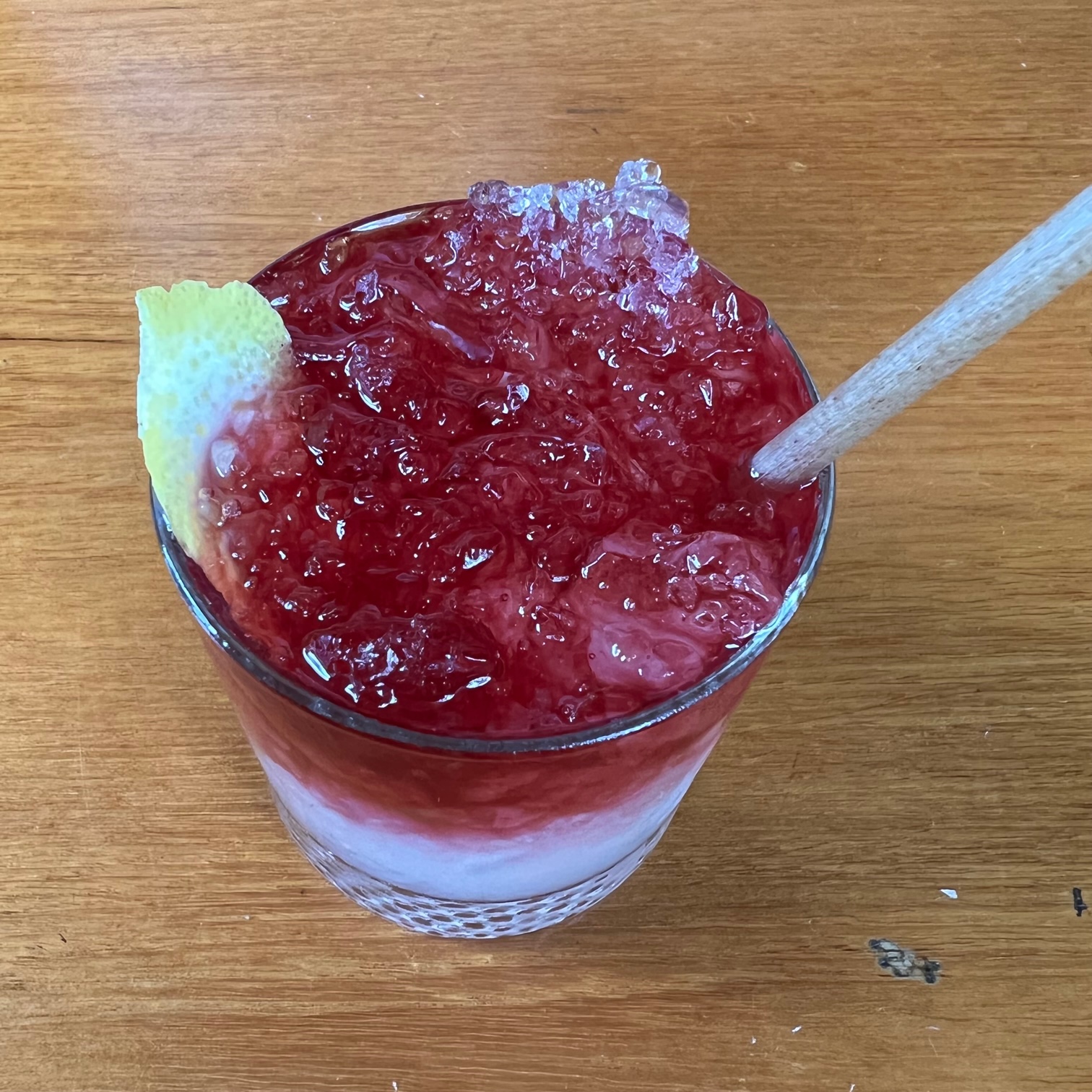 When it comes to imbibing in this vodka, it's crafted to be served at room temperature. Sure, you can chill it, but there's no need to do so. Though it's made with a fair number of apples, this is not an apple flavored vodka. There are some faint apple flavors when served neat, but nothing that's overbearing.
Timberline Vodka has been noticed by the critics and judges as well. Since its launch in April 2021, the vodka has garnered a Double Gold at the San Francisco World Spirits Competition in 2021. This year it has been awarded a Gold, 91 Points at the Bartender Spirits Awards and 92 Points, Excellent, Highly Recommended at the Ultimate Spirits Challenge.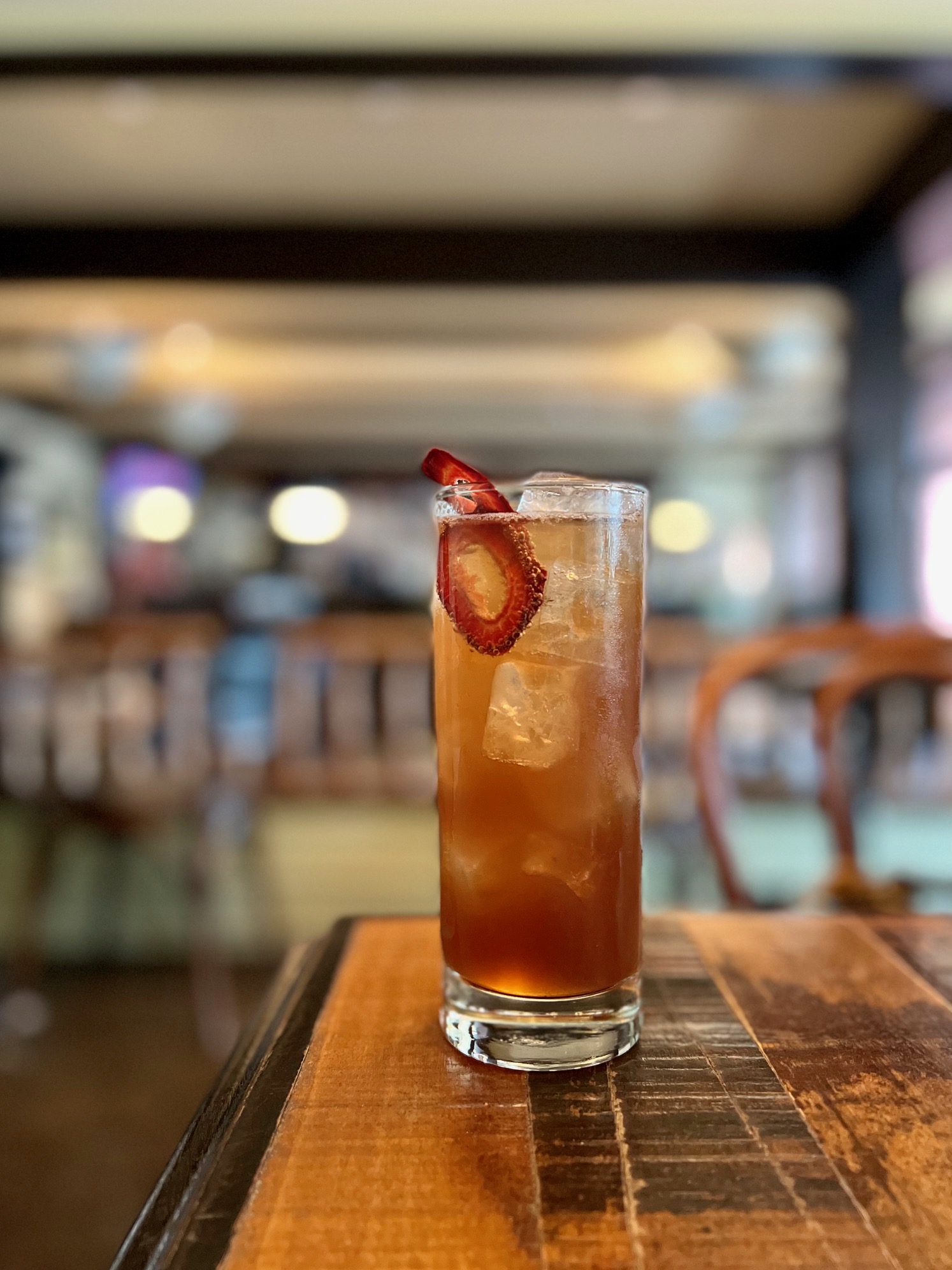 The best part of vodka is the endless number of cocktails that you can create with it. And Timberline Vodka is no exception, it actually is superior to others and at a pocketbook friendly price point of under $23.
Timberline Vodka offers up a handful of cocktail recipes, many that are fairly simple to make, even for those on an outdoor adventure. To view these various cocktail recipes, click here.
Timberline & Tonic (T&T)
Ingredients:
2 oz Timberline® Vodka
5 oz Tonic Water
Garnish: Lime Wedge or Fresh Berries
Headband: Optional
Directions:
Whether you're playing bocce with river rocks or participating in a competitive match of pine-cone croquet, the outdoors provides limitless potential for competition. And a Timberline & Tonic is the perfect classy conclusion to a day of nature sport. Simply place large cubes into a highball glass. Pour Timberline Vodka over the ice, top with tonic water and garnish with a lime wedge or fresh berries. Tastes like a trophy. Whether you win or lose, you win.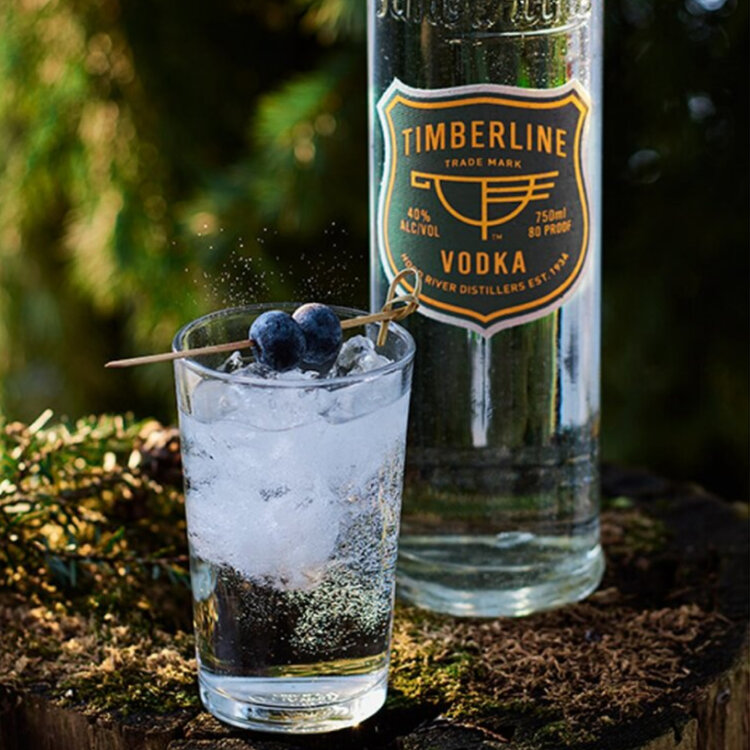 Mountain Espresso Martini
Ingredients:
2 oz Timberline Vodka
1/2 oz Monarch Coffee Liqueur
1 oz Espresso or Cold Brew Concentrate
6000 ft Elevation (not truly necessary but does enhance the experience!)
Directions:
Fill shaker with ice and add Timberline Vodka, Coffee Liqueur and Espresso. Vigorously shake and strain into a martini glass. Garnish with whole espresso beans and deep breaths of mountain air.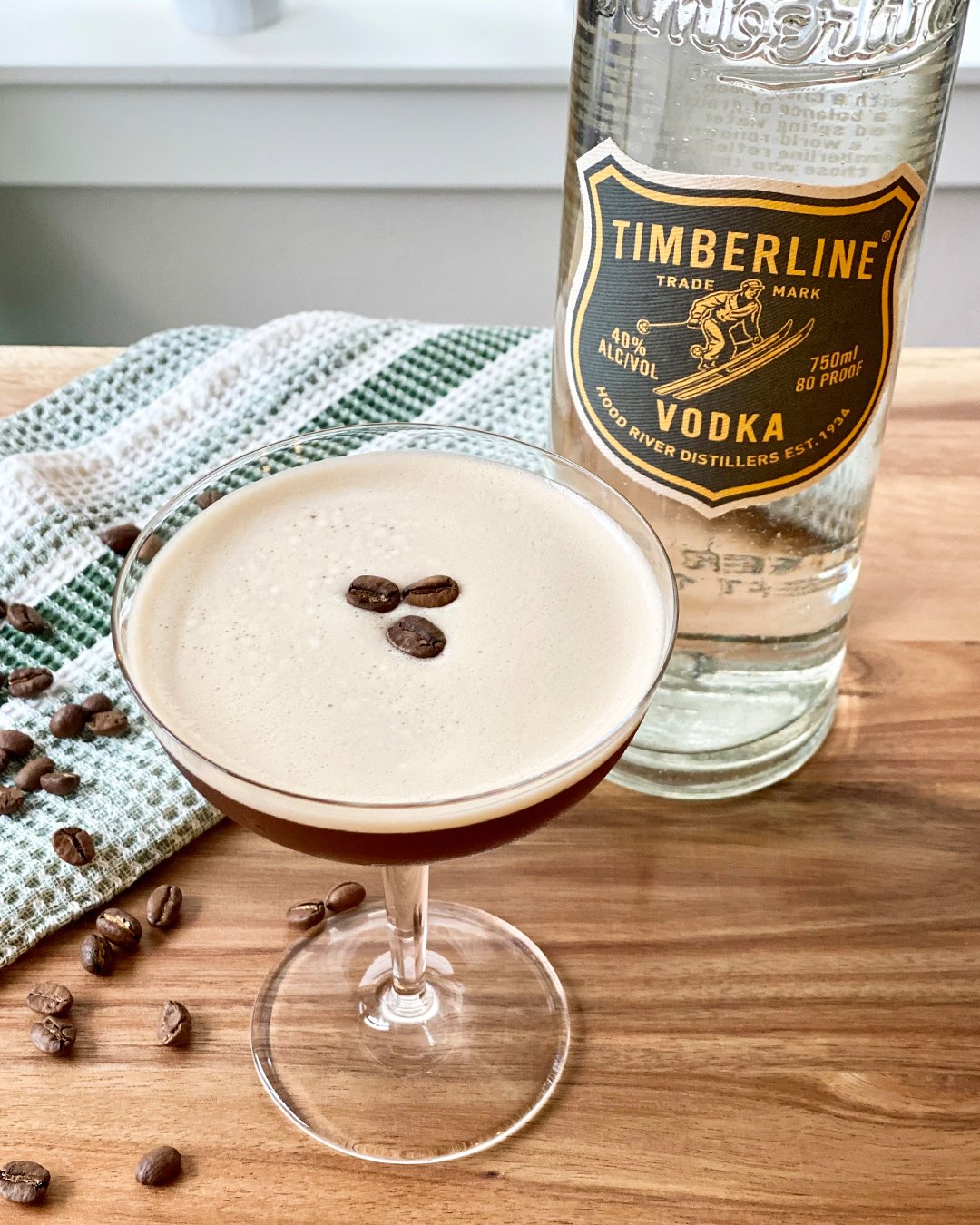 Beyond the great vodka that HRD has crafted, it also supports The Fresh Water Trust. This nonprofit whose mission is to preserve and restore freshwater ecosystems, including rivers, streams and creeks all across the Western United States.
Timberline Vodka supports this fine organization with a yearly donation. The Fresh Water Trust's first trial run was on the Sandy River, just west of Portland. From the organizations work, the Sandy is experiencing a growth in its fish population.
Timberline Vodka is available at an affordable price of $22.95 per 750mL bottle in many Oregon Liquor stores. To locate a bottle, visit: http://www.oregonliquorsearch.com/. For those outside of Oregon, use the Hood River Distillers Where To Buy locator.
About The Author
DJ
D.J. is a Portland, Oregon based writer that spent his formative years in the Midwest. With over 25 years under his belt of drinking beer at festivals across America and the world, he has developed a strong appreciation and understanding of craft beer and the industry that surrounds it. He can be found in any of the great breweries or beer bars that make Portland the best beer city in the world. His writing can also be found in the archives of Northwest Brewing News and can be followed on Twitter and Instagram at @hopapalooza.