Whiskey Wednesday – 503 Distilling Mt. Hood Barrel Aged Old Fashioned Cocktail
|
One local distiller that has perfected the canned cocktail is 503 Distilling. The local distiller that recently relocated from Oregon City to Southeast Portland offers up a plethora of canned cocktails and our favorite is its Mt. Hood Barrel Aged Old Fashioned Cocktail.
Beautifully packaged in a 2-pack box containing two 200mL cans, Mt. Hood Barrel Aged Old Fashioned, offers up one of the most satisfying canned cocktail experiences in the marketplace. This full strength, ready-to-drink cocktail combines the elements you'd expect in a hand-crafted Old Fashioned at your favorite bar.
In creating Mt. Hood Barrel Aged Old Fashioned, 503 Distilling blends a rye whiskey with the perfect amount of aromatic and flavorful bitters from The Bitter Housewife, along with Oregon filberts and Vermont maple syrup, The result is cocktail that is full of whiskey flavors that's complemented by cherry, honey, orange, spike and woody flavors. It's very smooth and elegant, especially from a can.
Each can of Mt. Hood Barrel Aged Old Fashioned contains two servings at 20% ABV each. Just serve it over a large cube and feel free to garnish with an orange peel to dazzle it up!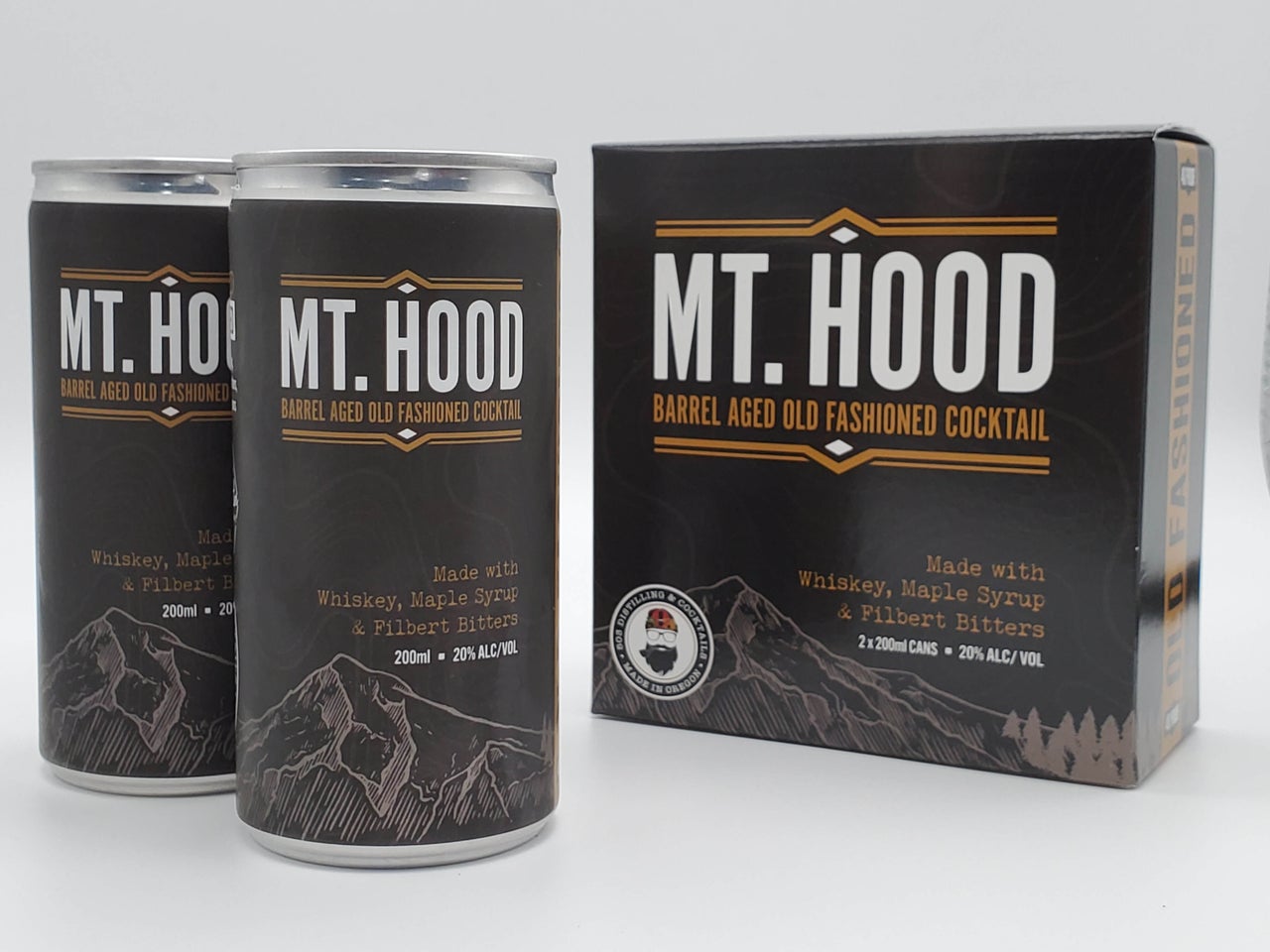 Mt. Hood Old Fashioned retails at $12.95 per 2-pack at select Oregon liquor stores. 503 Distilling spirits and canned cocktails can be found throughout Oregon, Washington, Idaho, and California. Orders can be placed for pickup at its new location in Portland at 4784 SE 17th Ave. or to be shipped within the state of Oregon at https://503onlineorders.square.site.