Whiskey Wednesday – Cascade Moon 13 Year Old Rye Whisky
|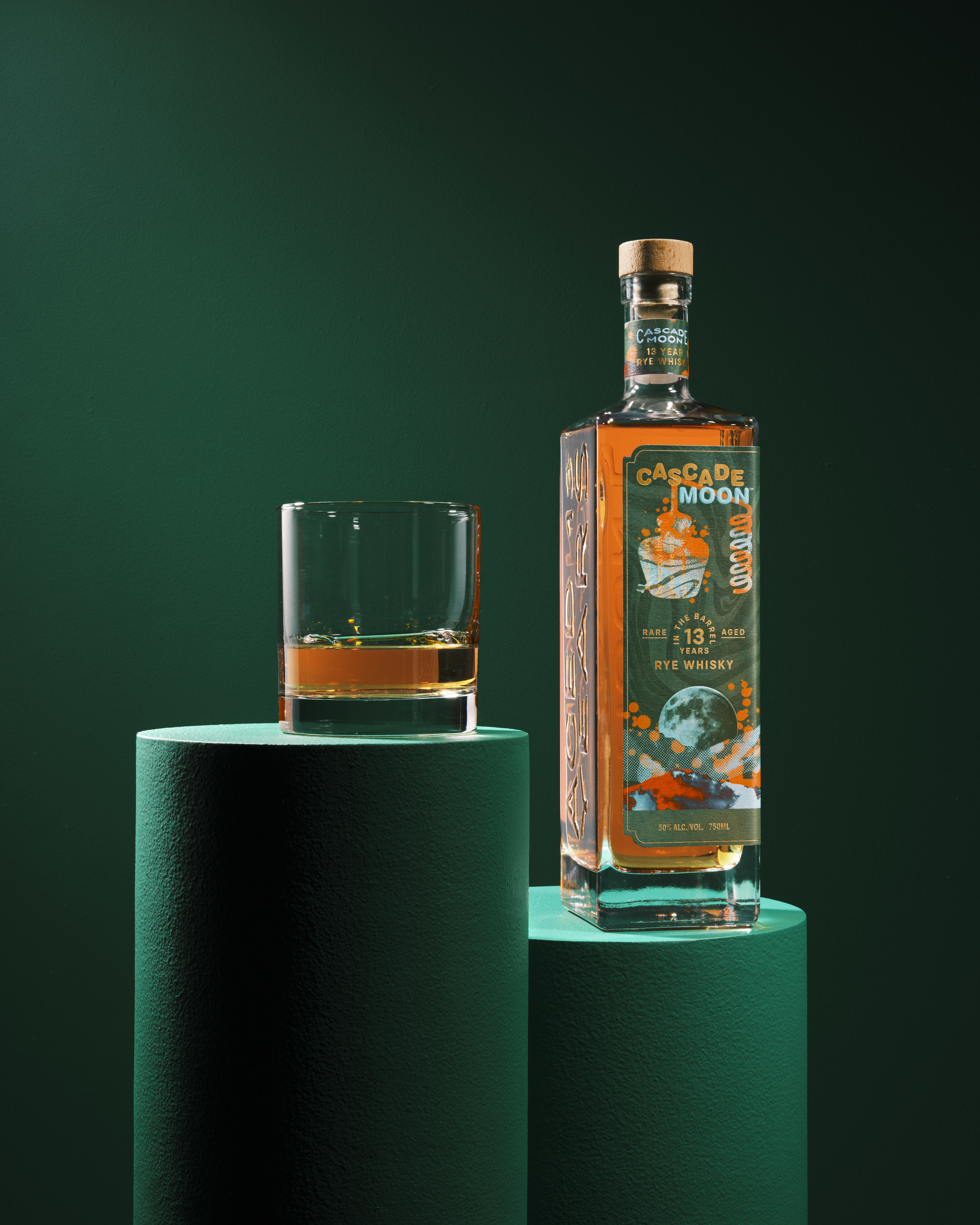 Back in the fall of 2020, Cascade Hollow Distilling Co., home of George Dickel, launched a modern interpretation of its Cascade Moon Whisky line with the release of Cascade Moon Edition No. 1 Whisky. This was followed by Edition No. 2 – 150 Years of George Dickel that was priced in the super premium whiskey category at a $250 retail.
Most recently the distiller has launched its third release under the Cascade Moon moniker with Cascade Moon 13 Year Old Rye. This one follows Edition No. 2 in the super premium category as it too has seen limited release in select U.S. markets.
Just as with the well-made George Dickel Rye Whisky, 13 Year Old Rye, arrived to Cascade Hollow Distilling Co. in Tullahoma, Tennessee from Indiana in 2012. Prior to the arrival, this Rye aged for three years at MGP from the classic mash bill of 95% rye and 5% malted barley.
During the ten years that the Rye spent in Cascade Hollow's single-story rickhouses, the barrels matured gracefully, bringing the beautiful and unique notes of the whisky forward. Then it was Nicole Austin, General Manager & Distiller for Cascade Hollow Distilling Co., who hand selected these barrels.
Read More: An Interview with Nicole Austin – General Manager & Distiller for Cascade Hollow Distilling Co.
"The Cascade Moon series is a collection of some of our most unique and rare whiskies," said Austin. "Each release has its own unique story behind the innovation and mastery of its making. With this release, I'm excited to offer drinkers a beautifully aged rye whisky unlike anything else we've released in the series."
Cascade Moon 13 Year Old Rye is an elegant whiskey that's unlike other rye whiskies distilled by MGP. The ten years of additional aging in the Tennessee climate definitely had an impact on the spirit in both its appearance and overall profile.
For a rye, this one is very beautiful with its deep amber appearance. Followed up by a nose that is simply amazing. Its full of caramel, black pepper, fennel, cherry, and leather. As Canal MacWhaler from our tasting panel stated, "The nose is awesome, this is fantastic!"
The palate brings forth more cracked pepper and leather along with vanilla and nutmeg as it finishes a with an oaky dryness. So enjoyable, this expression is on point. Served neat, the warmth of the rye is so satisfying.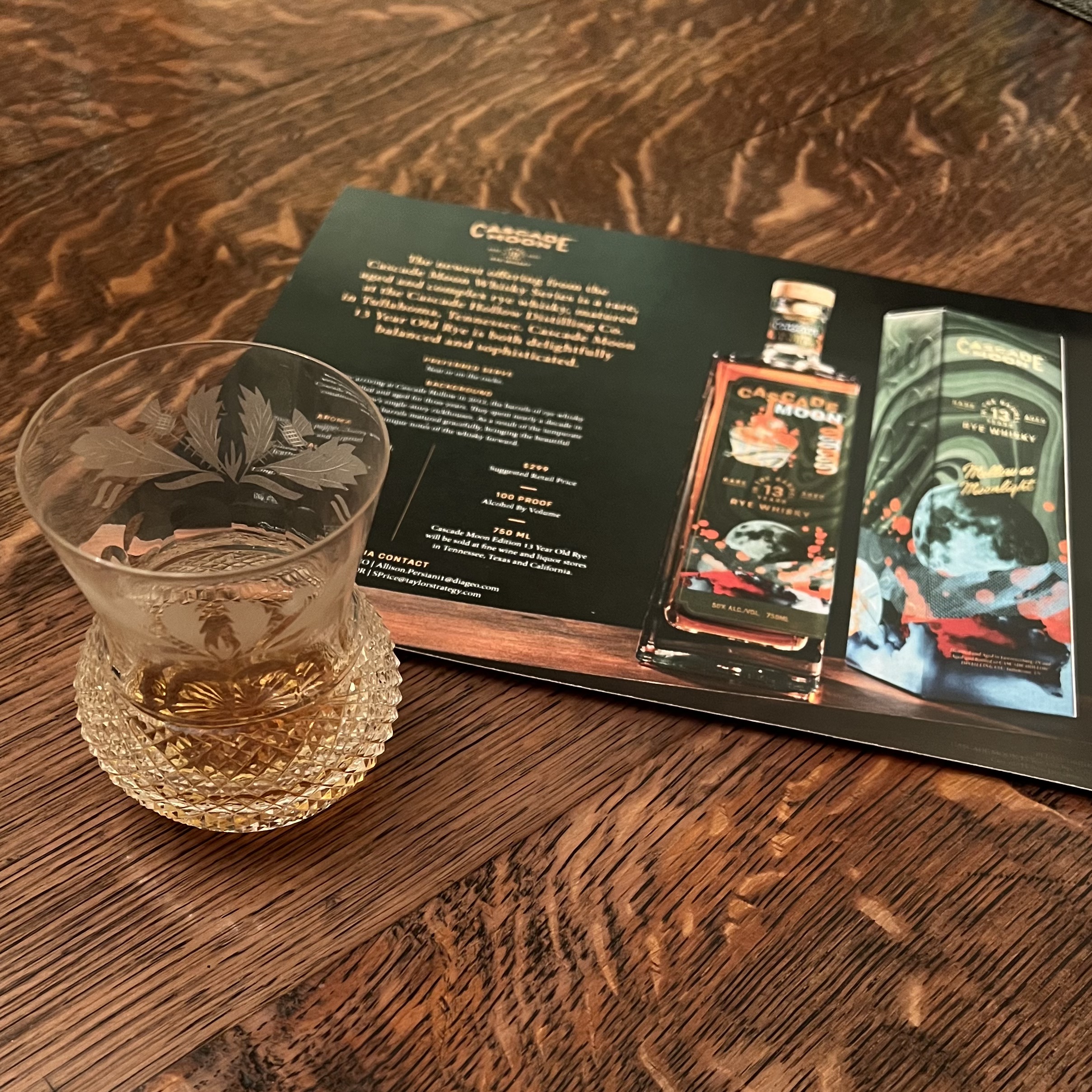 Cascade Moon 13 Year Old Rye is bottled at 100 proof in 750mL bottles and is available for a limited-time in Tennessee, Texas, and California at a suggested retail price of $299.