Whiskey Wednesday – Clear Creek McCarthy's 6 Year Oregon Single Malt
|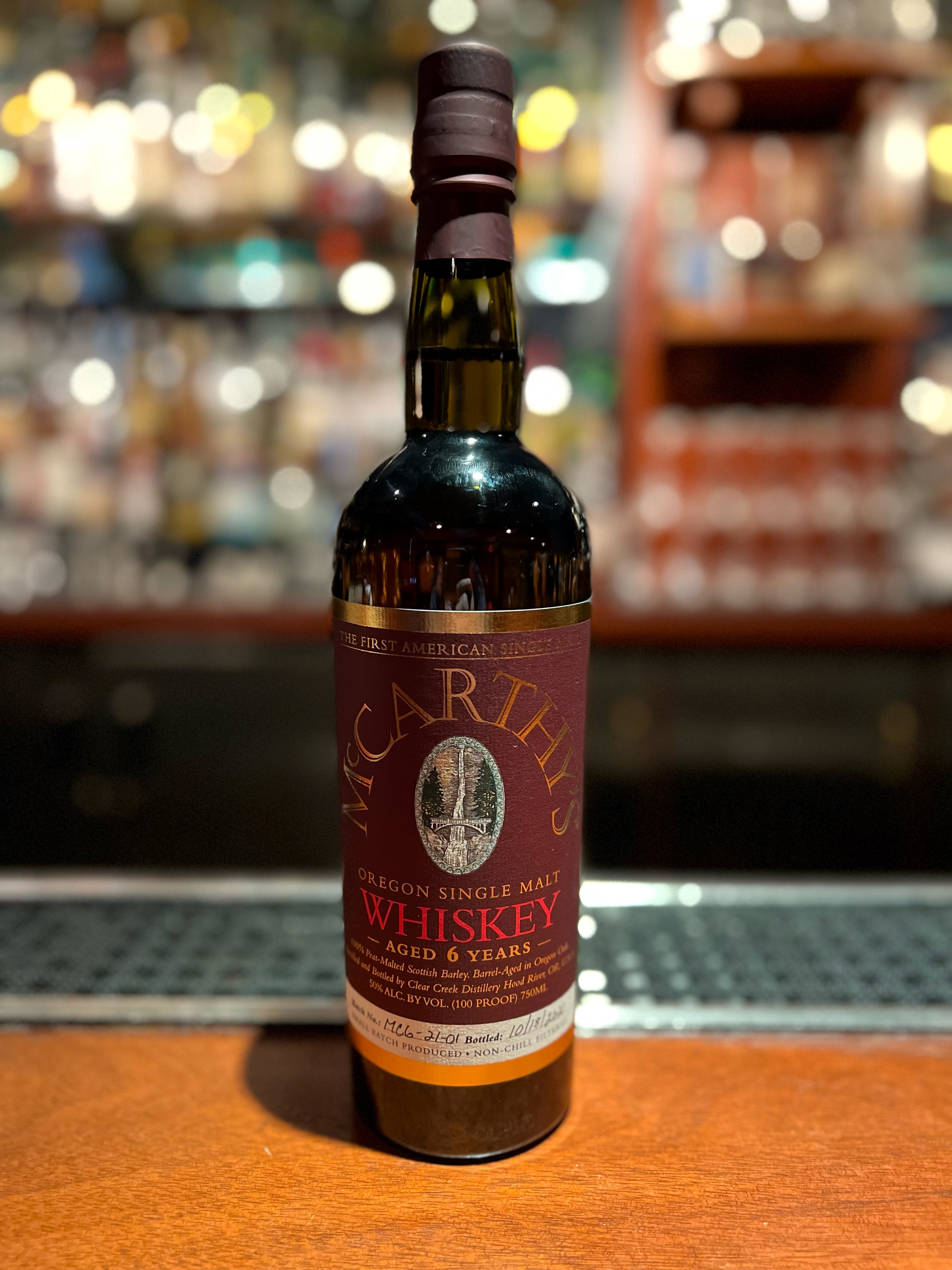 America's craft whiskey has a firm place in history here in Oregon when Clear Creek Distillery released McCarthy's Oregon Single Malt in 1996. This new whiskey that was pioneered by Steven McCarthy eleven years after he launched his distillery in Northwest Portland is seeing a resurgence. So much so that the American Single Malt Whiskey Commission has been created to ensure that this whiskey style will have its own standard of identity.
In creating his American Single Malt, McCarthy reached out to his friends at Widmer Brothers Brewing to have them make the wash that consisted of 100% peat malted barley from Scotland. From there, McCarthy distilled this wash in a Holstein pot still that was followed by barrel-aging for three years in air-dried Oregon Oak barrels and then bottled at 85 proof.
McCarthy's Oregon Single Malt has gone on to win many awards through its 25 years and has been highly praised by whiskey fans and critics. From time to time the distillery would release some one off bottles from a select barrel to feed consumer demand, but these releases were very small in quantity and did not get into many hands.
Finally after numerous requests for a longer aged expression of McCarthy's Oregon Single Malt, Clear Creek has recently released a very limited bottling of McCarthy's 6 Year Oregon Single Malt. This bottling features everything that one has come to expect in the three-year McCarthy's, but with aging in Oregon Oak casks for twice as long and bottled at a higher strength of 100 proof.
This higher proof brings out more distinct characteristics in the whiskey compared to what the lesser aged and lower proof bottling offers. It is also something that Joseph O'Sullivan, Clear Creek's Master Distiller, and Caitlin Bartlemay, Clear Creek's Head Distiller, were seeking with this six-year expression of McCarthy's.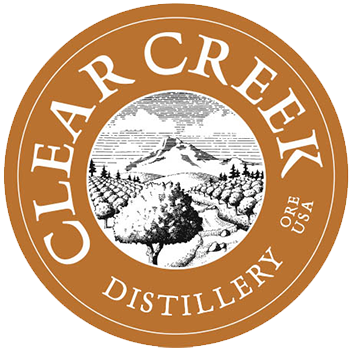 "​Caitlin and I are used to tasting barrel strength," wrote O'Sullivan. "80 proof is more like water to us than we should be willing to admit, but it's the truth. A big spirit really does perform best in triple digits if you ask me. All the oils and wood sugars are bolder. Naturally, we talk about alcohol content with proof, but with full flavored spirits a high proof is also a concentration of the characteristics imparted by the barrel. 100 felt right as it embraced these bigger qualities without frightening off those wary of cask strength whiskey."
McCarthy's 6 Year Oregon Single Malt is an excellent example of the diversity of what is becoming the American Single Malt category. Inspired by the Islay tradition of heavily peated whiskey, McCarthy's 6 Year is peated, but not in an overwhelming way that is one dimensional.
At first, the nose on McCarthy's 6 Year is full of smoke, something that your senses get a bit besieged with. But upon return visits to the glass, aromas of candied sugar and dried fruit come forth. This candied sugar continues onto the palate with a touch of cinnamon as the heat of the 100 proof comes through on my lips. It finishes with tobacco and brown sugar flavors on the finish.
McCarthy's 6 Year Oregon Single Malt is a complex and nuanced single malt that'll make a great addition to one's whiskey collection and is perfect for sharing during the upcoming holiday season! Fans of the standard three-year aged McCarthy's will enjoy this new release from the pioneers of American Single Malt.
With only 200 cases available in Oregon, McCarthy's 6 Year Oregon Single Malt is available at the Hood River Distillers Tasting Room in Downtown Hood River and at select OLCC stores throughout Oregon at a $99.95 retail. McCarthy's 6 Year Oregon Single Malt can also be found in the state of California and soon in both Washington and Nevada.