Whiskey Wednesday – Crux and Pursuit Distilling Straight Bourbon Whiskey – Batch No.1
|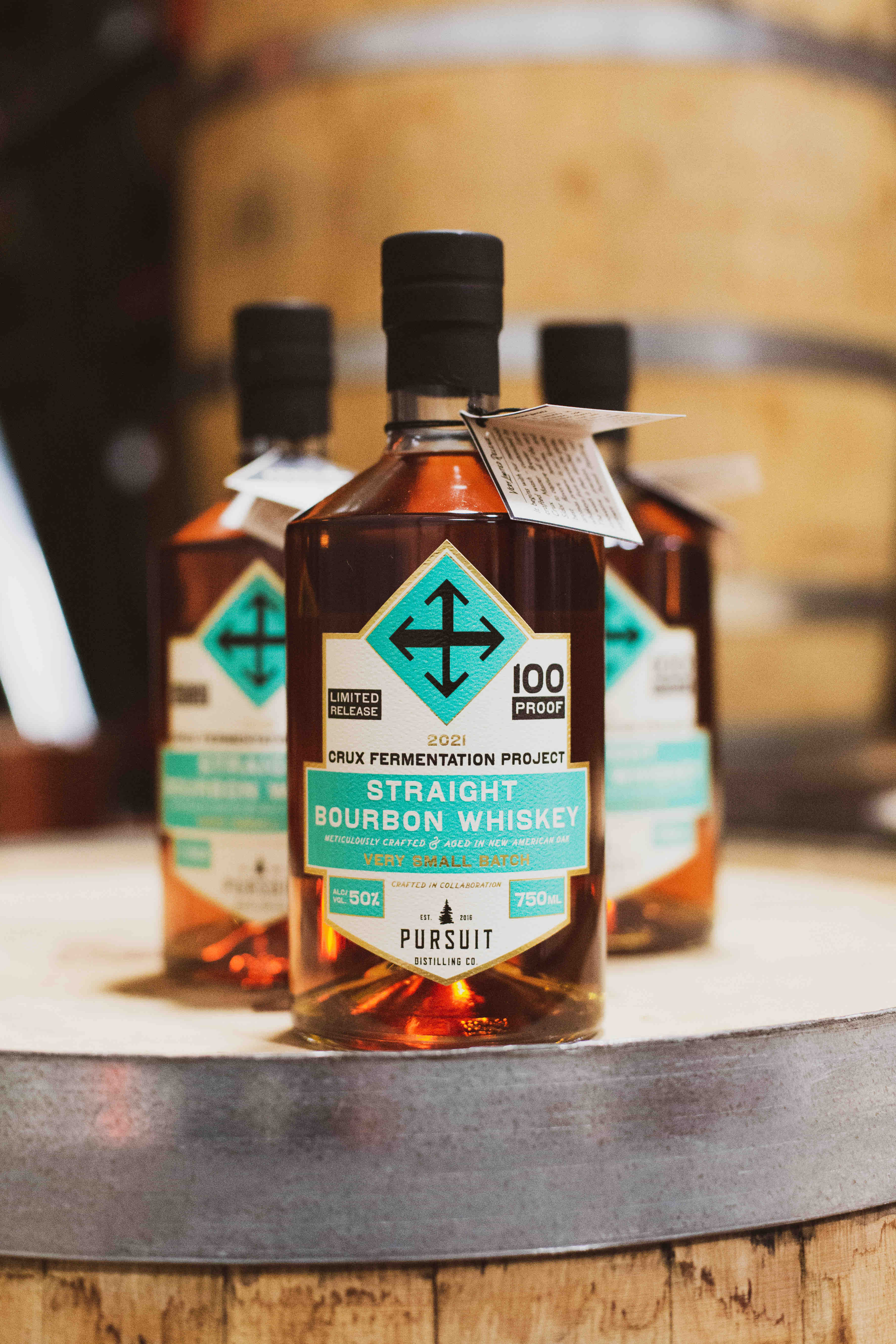 A few weeks ago Crux Fermentation Project and Pursuit Distilling Co. released its first whiskey together, Straight Bourbon Whiskey – Very Small Batch No.1. This release proved so popular that all bottles released to the public were snatched up within a day of its release. Fortunately for those visiting the Crux Tasting Room, Very Small Batch can be ordered neat or on the rocks for onsite consumption.
In distilling this new bi-state collaborative whiskey, Crux reached out to Pursuit Distilling Co., a family-owned craft spirits distillery located in Enumclaw, Washington. Its committed to creating high quality, grain-to-glass products utilizing local Pacific Northwest resources and sustainable options whenever possible. Pursuit Distilling produces a wide array of spirits including American Single Malt Whiskeys, Flavored Whiskeys, Vodka, Gin and other delicious spirits.
Very Small Batch began in Bend, Oregon where Crux's Master Brewer Larry Sidor produced the wash for this whiskey. He created a wash that captured the very best flavors, textures, and aromas necessary to create a unique whiskey. Pursuit Distilling took the wash and distilled it with innovative precision before aging it over two years in charred new American oak barrels.
"It has been a dream collaboration to work with Larry and the Crux Team in creating and developing a unique mash bill that truly will pave the way for the future of spirit innovation," stated Sam Agnew and Tyler Teeple, Pursuit Distilling Co. Co-Founders. "It's collaborations like this that keeps things exciting and fresh for us at Pursuit."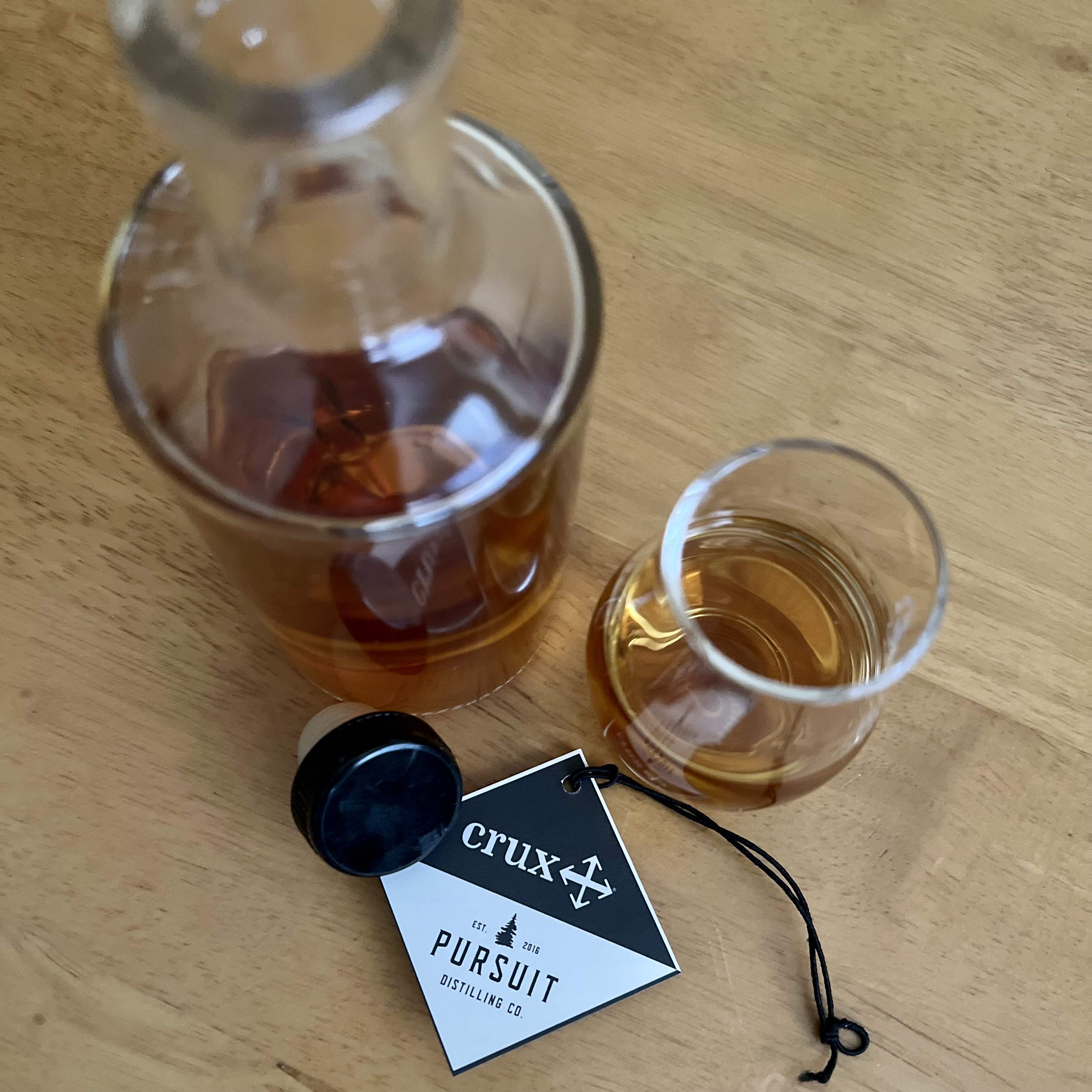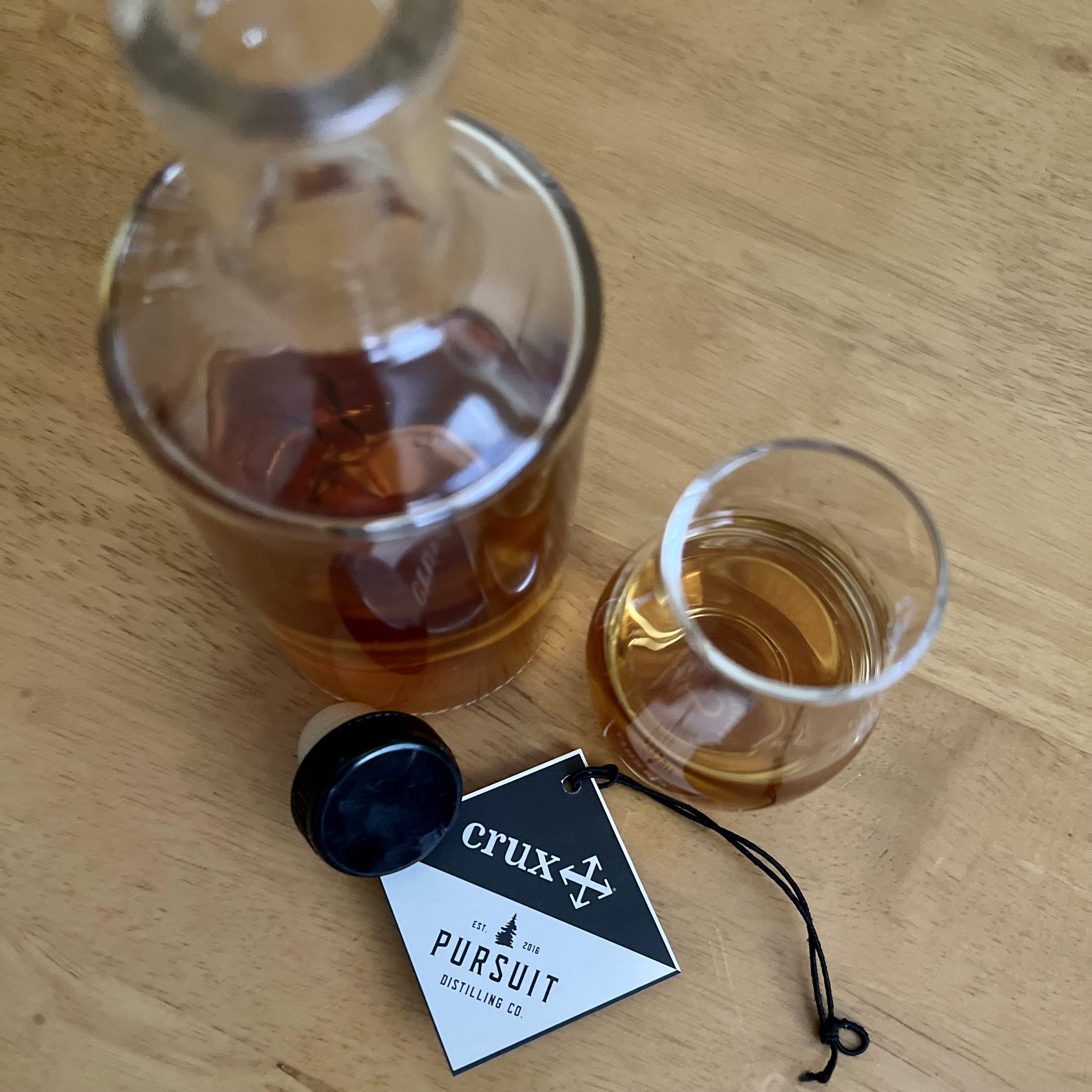 From sampling Very Small Batch, we found it to be an enjoyable whiskey, especially for a younger one. Being bottled at 100 proof was a wise decision as it bring much more depth and character to the two+ year aged whiskey that's usually missing from lower proof whiskies.
Very Small Batch pours a beautiful copper color, nothing fancy yet its quite appealing. A color that's much more expected from a whiskey spending a bit more time in the barrel absorbing all of the tannins from the wood. Aromas of baking spice, vanilla and dark cherries come through that lead to flavors of chocolate and orange citrus. Well done for the first attempt!
"This collaboration has been nothing short of inspirational," stated Larry Sidor, Crux Fermentation Project Master Brewer & Co-Founder. "Sam and Tyler have embraced the concept from the start to develop a whiskey that defies the norm with layers and layers of intrigue."
Very Small Batch has been sold out in bottles but it can still be ordered neat or on the rocks for onsite consumption at Crux Fermentation Project's Tasting Room in Bend, Oregon.