Whiskey Wednesday – Dogfish Head Distilling Let's Get Lost American Single Malt Whiskey
|
When one hears the name Dogfish Head, eccentric craft beer usually comes to mind. However, a smaller part of Dogfish Head is its distilling operations with a nearly twenty year history.
Dogfish Head Distilling Co. began its operations in the state of Delaware back in 2002. While living in Chicago 15 years ago, we became a fan of a few of their spirts, that were distributed there, most notably its botanical forward Gin.
Now the craft distiller has recently released its first ever single malt whiskey, Let's Get Lost. This month the whiskey is beginning to arrive on store shelves in 750mL bottles in Delaware, Maryland, New Jersey and Washington.
Even before the official release of Let's Get Lost, the whiskey has been garnering a couple of awards. The debut single malt was awarded a Gold Medal at the L.A. Spirits Awards and a 92-point Outstanding rating from the magazine Whisky Advocate.
Let's Get Lost uses a four grain blend mash bill of Pale Malt, Crystal Malt, Coffee Kiln Malt, and high ratio of Applewood Smoke Malt. It is then fermented with doggie ale yeast that adds a banana sweet note. It is then aged onsite for over three years in charred oak barrels and sits at 102 proof. This whiskey definitely lives up to its early praise and accolades.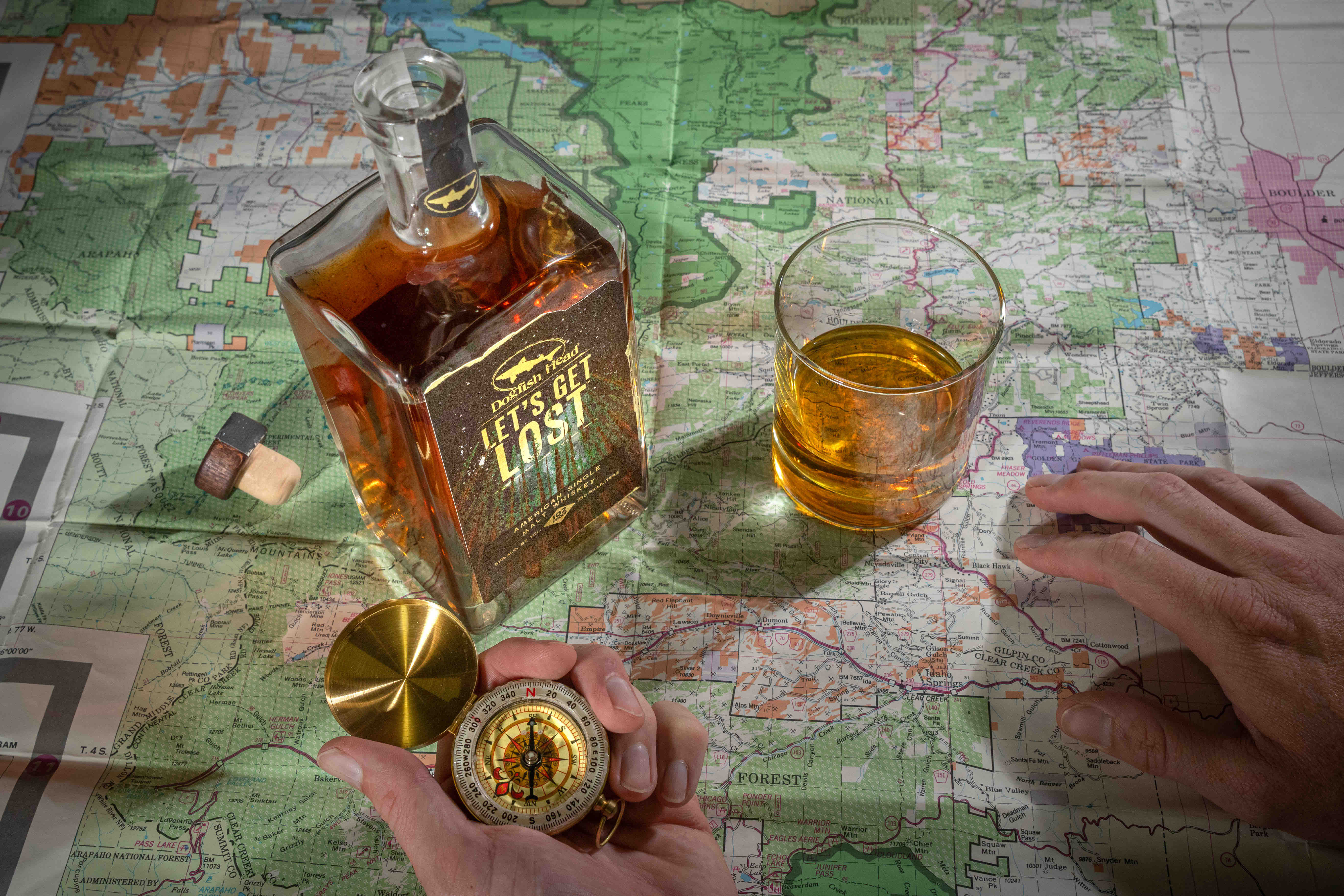 We were sent a small sample bottle of Let's Get Lost and were extremely impressed with the whiskey. Let's Get Lost pours an attractive dark caramel color. Aromas of spice, vanilla and tobacco come forth that teases us to take in the first sip from our Glencairn glass. Flavors of smoke, cinnamon, spicy chilies, and caramelized sugar first come to mind. Let's Get Lost finishes with a bit of pleasant charred oak dryness and lingering spice for an excellent flavor adventure. If you can locate a bottle of Let's Get Lost, we highly recommend purchasing one!
"All our scratch-made spirits are crafted alongside our beers using the same all-natural, high-quality culinary ingredients, each taking ample time and a whole lot of thoughtful experimentation to develop, test and perfect," said Sam Calagione, Dogfish Head Founder & Brewer, in a statement. "Let's Get Lost has been a multi-year labor-of-love made possible by the hard work and ingenuity of our awesomely talented distilling co-workers. Last year, around the holidays, we released a limited quantity of Let's Get Lost at our coastal Delaware properties and it sold out almost immediately! That's when we knew we were onto something, so we submitted samples to Whisky Advocate and the L.A. Spirits Awards. Respectively, Let's Get Lost earned a 92-point "Outstanding" rating and claimed a Gold Medal in the American Single Malt Category."
"At Dogfish Head, we are firm believers in the importance of exploring goodness," said Innovation Manager James Montero, in a statement. "Let's Get Lost invites drinkers on that journey with us, encouraging them to get lost in the liquid's alluring layers of flavors and then, to share that experience with their friends and family for even more enjoyment. Let's Get Lost is – no doubt – our most robust, high-end and in my opinion, our most special whiskey yet and I can't wait to see what folks think of it."
Earlier this year, Dogfish Head Distilling Co. introduced a lineup of three ready-to-drink Canned Cocktails. Flavors inclue Blueberry Shrub Vodka Soda, Strawberry & Honeyberry Vodka Lemonade and Cherry Bergamot Whiskey Sour. These canned cocktails are available in many states, including Washington in 4-pack, 12oz cans.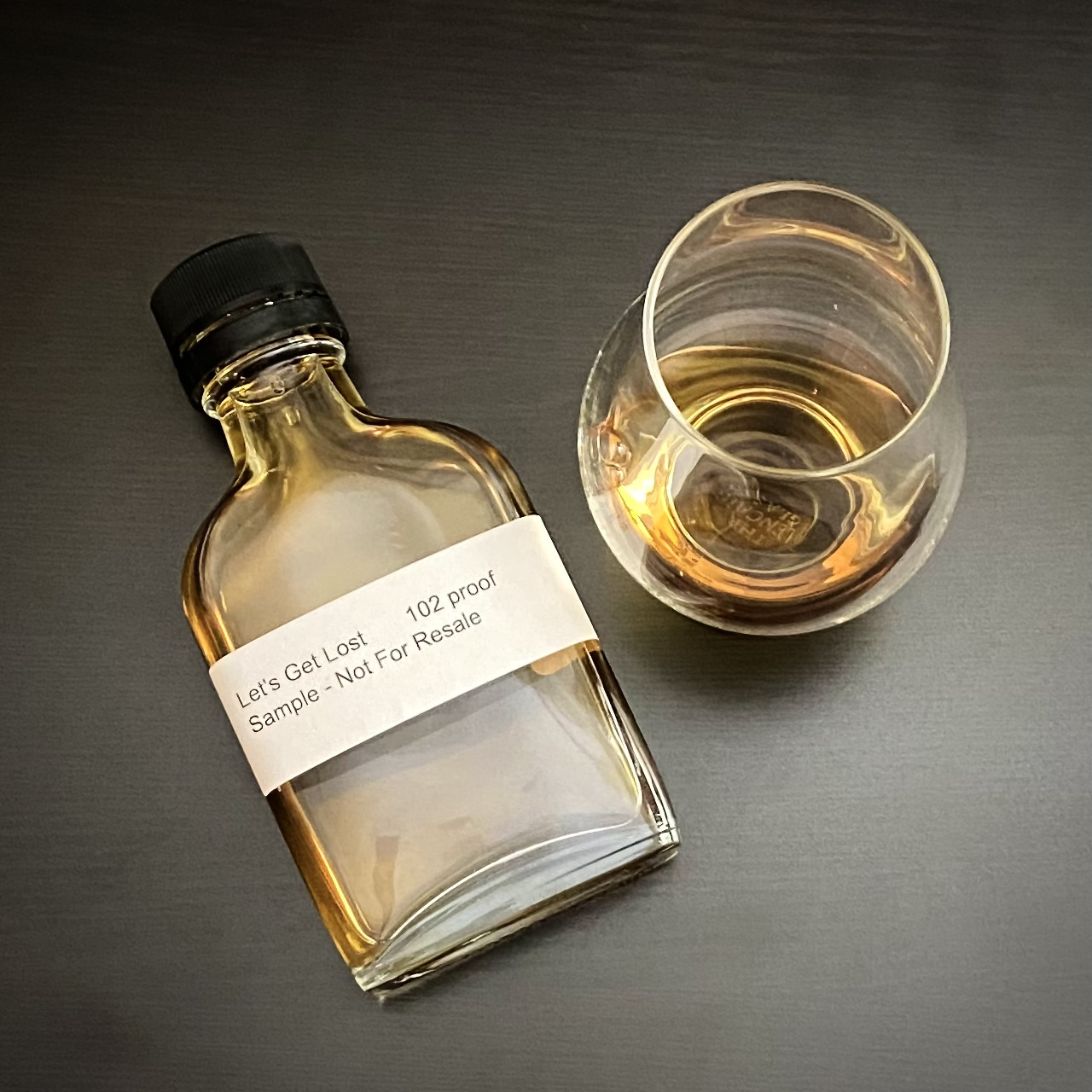 For more information about Dogfish Head Distilling Co., visit www.dogfish.com/distillery. To locate a bottle of the distillery's new Let's Get Lost Whiskey that has a suggested retail of $59.99, check out www.dogfish.com/distillery/fishfinder once it's updated with the new whiskey.