Whiskey Wednesday – Flaviar HaiBall Whisky Seltzer
|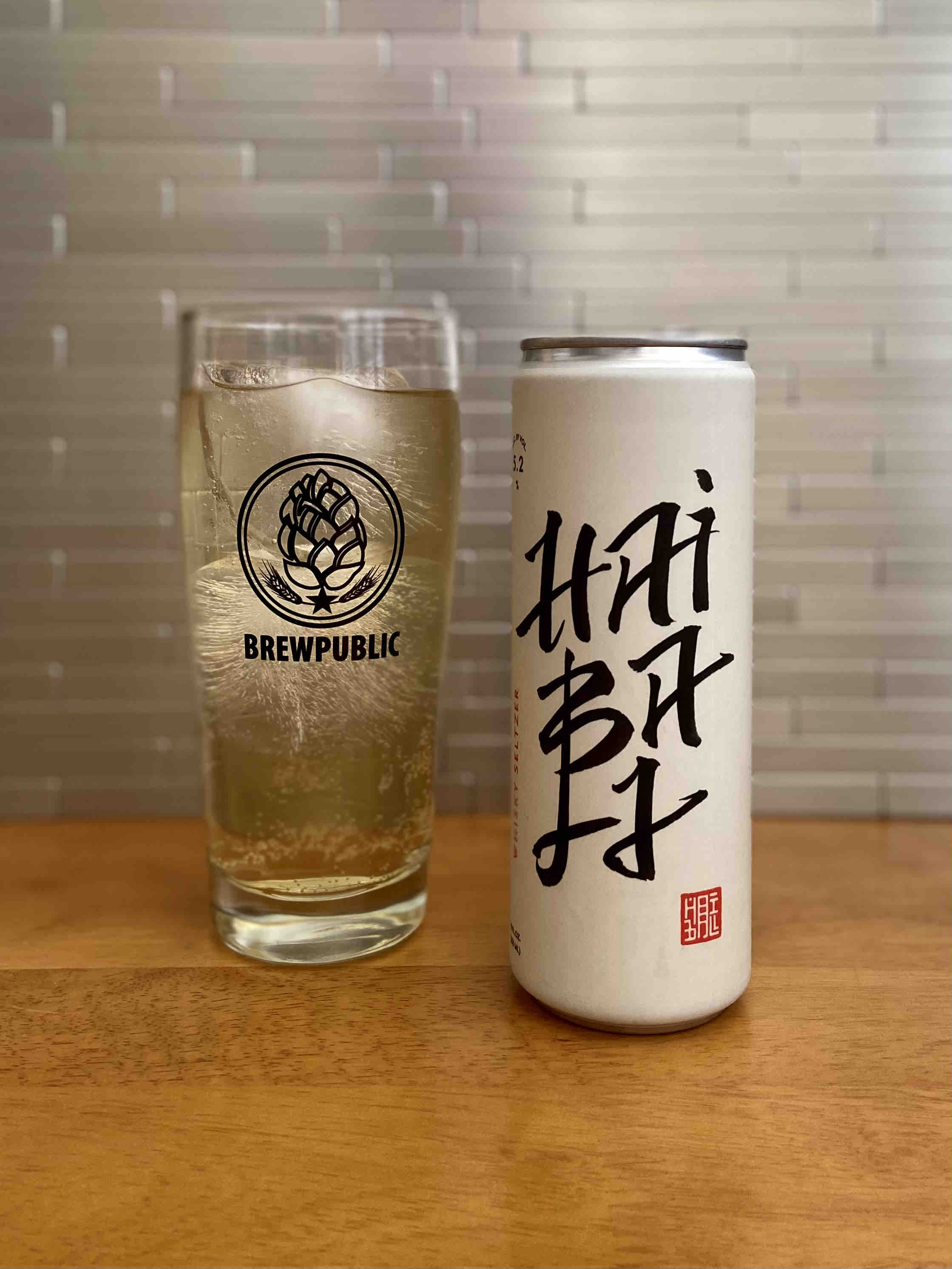 With the popularity and strong sales of hard seltzers and ready to drink canned cocktails, a new ready to drink Whiskey Seltzer has hit the marketplace. HaiBall Whisky Seltzer is the first canned spritzer offering form Flaviar, the mail order liquor club.
As the weather continues to warm up, a six-pack of HaiBall is not a bad option to have ready in the picnic cooler. And for those of us that are whiskey aficionados, a whiskey seltzer sounds a bit more promising than that of an ordinary hard seltzer.
Inspired by a Japanese Highball cocktail, HaiBall is an alcohol fueled sparking water the features an assortment of five properly aged whiskies from Scotland, American, and of course, Japan. There's no sugar, no carbs, and no gluten in HaiBall, as this spritzer at 5.2% ABV.
HaiBall takes its name from a play with words as 'hai' which means 'yes' in Japanese, while the clean design that uses Kanji echoes the simplicity of highball and the purity of ingredients.
The blend that makes up a HaiBall Whisky Seltzer is as follows:
17 Year Single Malt Scotch
7 Year Single Barrel Bourbon
4 Year American Rye Whiskey
10 Year Japanese Whisky
A hint of 8 Year Peated Scotch
Plus, premium sparkling water and lemon
HaiBall pours a pale ginger ale color with some carbonation bubbles. Eerily similar to a whiskey and ginger. A faint bit of smoke comes through the bubbles on the nose. But where HaiBall shines is on its flavor that's full of spice, oak, vanilla, and smoke from the Scotch influences in the unique, proprietary blend. In all, a very refreshing drink, easily enjoyed straight from the can or poured over a few large cubes in a tall glass!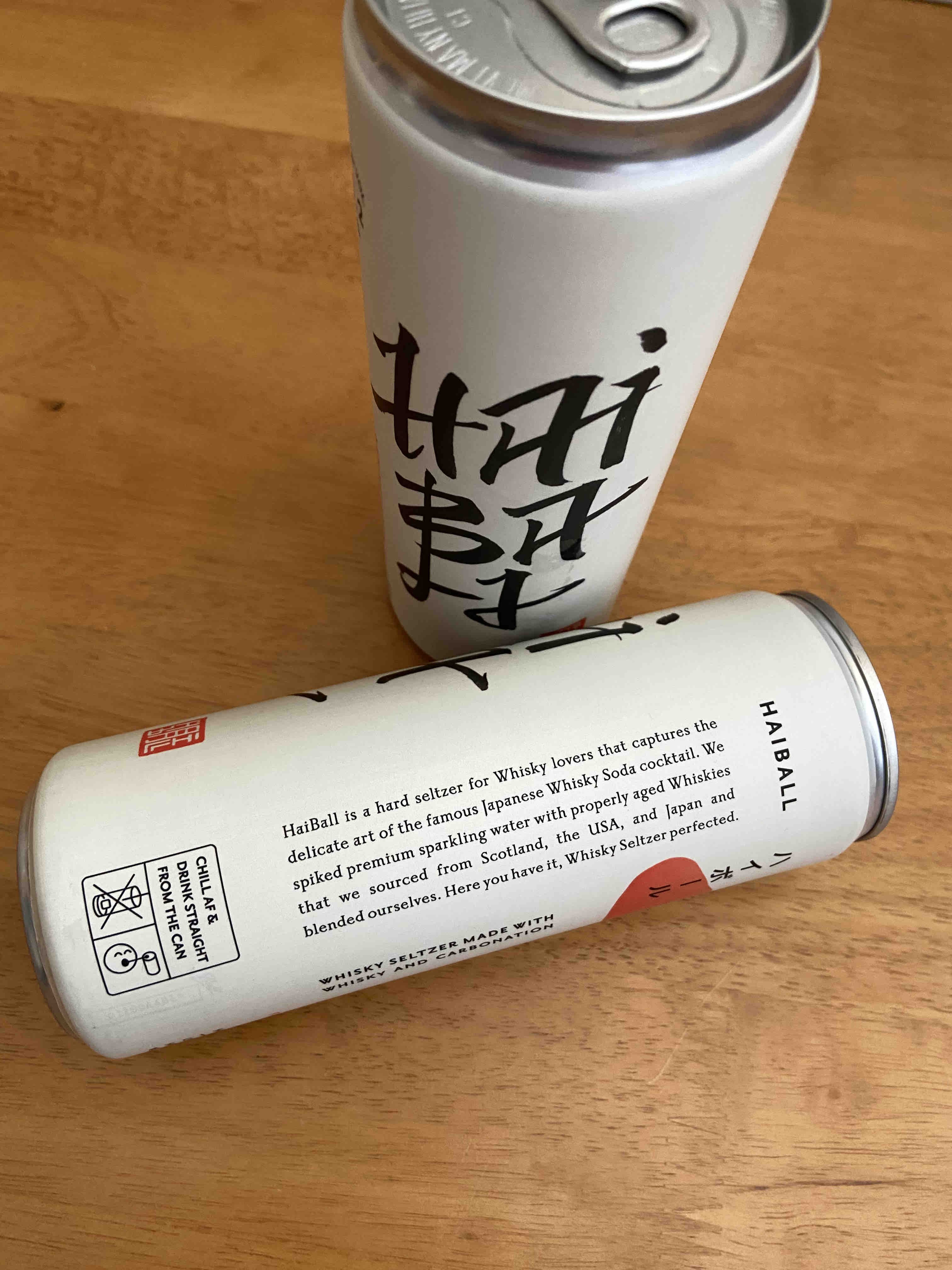 HaiBall Whisky Seltzer can be purchased directly from Flaviar, for both members and non-members, by clicking here. The only drawback we can see is in its retail price of $32 for a 6-pack of 12oz slim cans. This does include shipping and the drink is pretty nice, especially for when you're on the go.
If you are not a member of Flaviar, there are some membership benefits to this liquor club and its home delivery. Flaviar offers two membership options – $95 a quarter or $300 per year. Included in each quarterly shipment are a choice of one Tasting Box of 3 samples as well as a choice of one full size (750ml) premium bottle. Many bottles are out of market finds that's perfect for entertaining and exploring new flavors!
Learn more about Flaviar and its membership options, including a credit for a free 750mL bottle in addition to your regular quarterly membership benefits, by clicking here.