Whiskey Wednesday – Frey Ranch Farmers + Distillers
|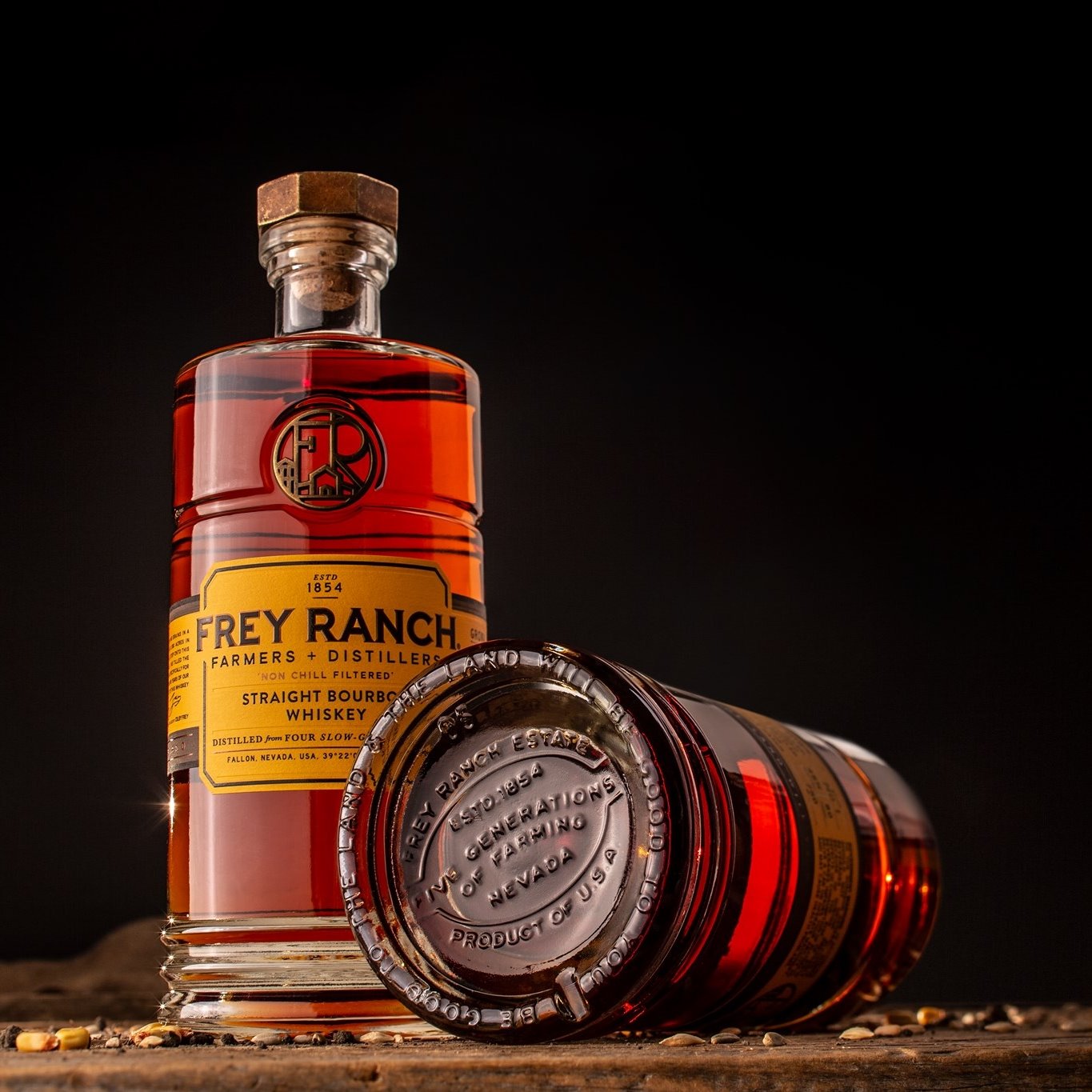 In 2006, Colby Frey and his wife Ashley opened Frey Ranch Farmers + Distillers. The Frey family had been farming in Northern Nevada for the past 165 years, but Colby decided it was time to diversify a bit and open a distillery on the farm.
Frey Ranch sits about 60 miles east of Reno in Fallon, Nevada. The land is irrigated with water from the Sierra Nevada Mountains through the Lake Tahoe Watershed. On this 1,500-acre farm, they grow 100% of the sustainable grains used in its distilling process. He also malts the barley on the farm, a true farm to glass distiller.
The sustainability from the farm does not end at the farming process. Colby brews his own whiskey wash and feeds his livestock with the spent grain. The excess liquid ends up going into the irrigation system for the farm.
In the distillation process, Colby operates two stills on the farm made by Vendome Copper & Brass Works in Louisville, Kentucky. The still can yield as much as 11 barrels per day that equates to 260 bottles per barrel.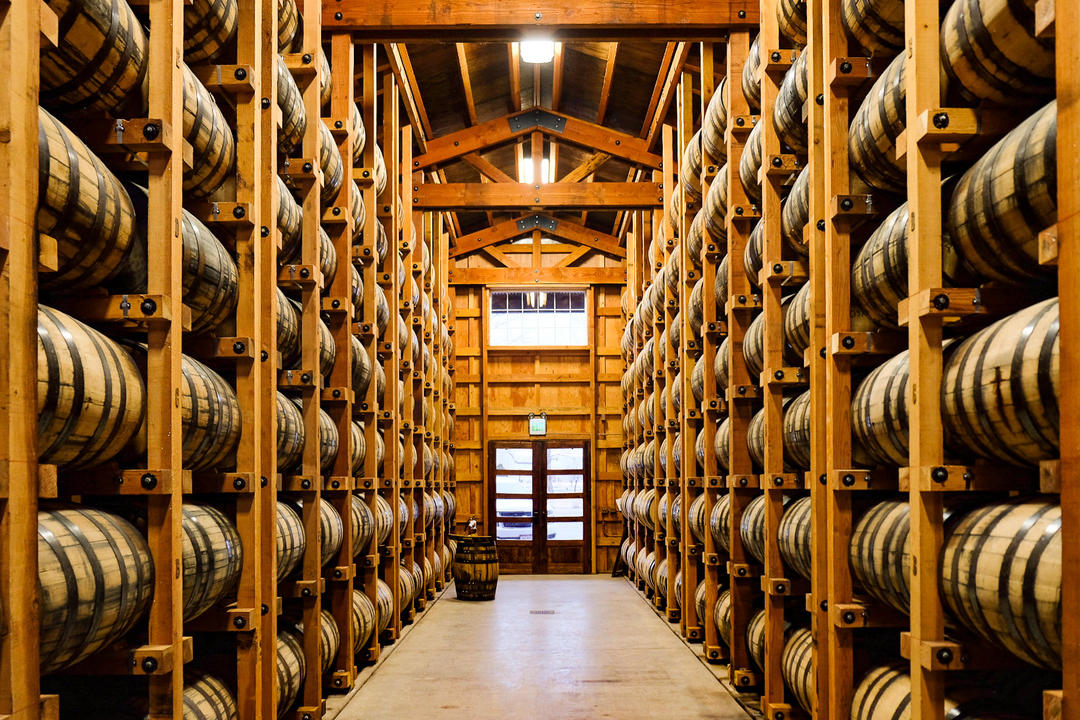 From there the white dog whiskey is filled into barrels that feature staves that are Char #4 and heads that are Char #3. These barrels then rest in one of two non-temperature controlled warehouses on the farm. Warehouse 1 holds 1,056 barrels, while Warehouse 2 holds eight times as many with 8,400 barrels.
We recently participated in a virtual tasting via Zoom with the PNW Bourbon Hounds for its flagship whiskey, Frey Ranch Straight Bourbon Whiskey. Sitting at 90 proof, this five year aged, non-chill filtered bourbon uses a mash bill of non-GMO corn, winter cereal rye, winter wheat, and two-row barley.
Frey Ranch Straight Bourbon Whiskey pours a dark amber, almost red mahogany appearance. The nose offers up a bit of oak, vanilla and a bit of sweetness and citrus. Upon first sip, a creamy mouthfeel is evident. Then flavors of maple syrup and cinnamon spice come forth. It finishes with a bit of spice from the rye that's offset with a trace of sweetness. Overall, an interesting whiskey from a Nevada farm to glass craft distiller.
The presentation of the bottle of Straight Bourbon Whiskey is well done. A nice, sturdy looking 750mL bottle that is engraved with its statement, "Be good to the land and the land will be good to you," on the bottom of each bottle.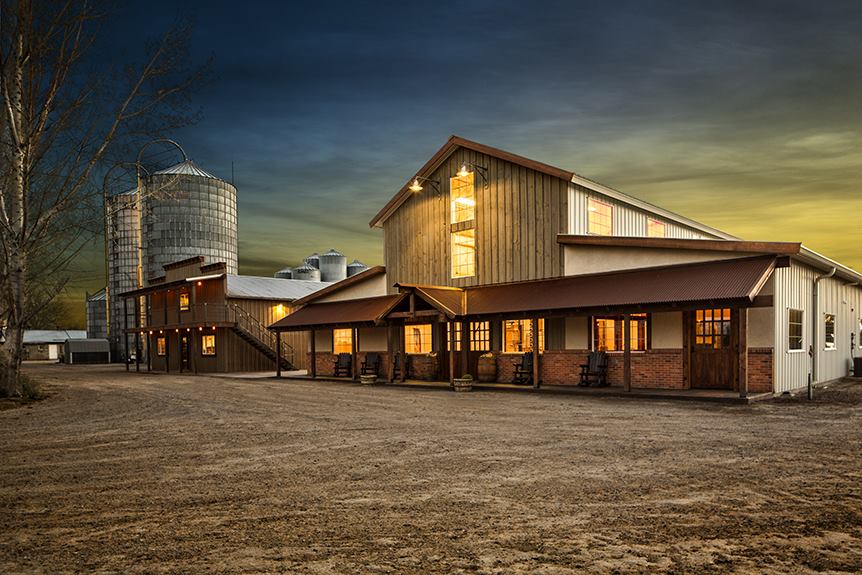 Frey Ranch is not currently distributed in Oregon or Washington but the distillery does offer shipping to both states. To order a bottle of Frey Ranch visit https://shop.freyranch.com. If you find yourself in Fallon, Frey Ranch has a tasting room that is open on Saturday from Noon – 4:00pm.