Whiskey Wednesday – Glendalough Pot Still Irish Whiskey
|
Founded in 2011, Glendalough Distillery is one of Ireland's newer craft distillers that began distilling the traditional Irish spirit Poitín. Pronounced glen-da-lock, the distillery has been producing an array of award-winning spirits from gins to whiskies, all in the backdrop of Ireland's legendary Wicklow Mountains. Its spirits make their way into the U.S. via its importer, Mark Anthony Crafted Spirits.
When it comes to Irish Whiskey, one that stands out is Pot Still. Glendalough Distillery offers one such whiskey with its Glendalough Pot Still Irish Whiskey. The distiller is proud to age this whiskey in Irish oak as it is doing its part in bringing this wood species back in its cask making. But prior to doing so, this is aged first in matured ex-bourbon casks. It is said that the bourbon cask softens and sweetens the whiskey, the higher levels of flavor in Irish oak complement and balance the classic pot still spices.
From sampling the Glendalough Pot Still Irish Whiskey, we found that the nose is sweet with vanilla and caramel and a touch of citrus and oak. The palate is light and buttery with spices of cinnamon and nutmeg going on. Then when you come back for another sip, we find a bit of herbal flavors in the whiskey. It finishes with vanilla and a pleasant toasted oak dryness. We found it be enjoyable poured neat as it allows for a fuller flavor and enjoyable finish.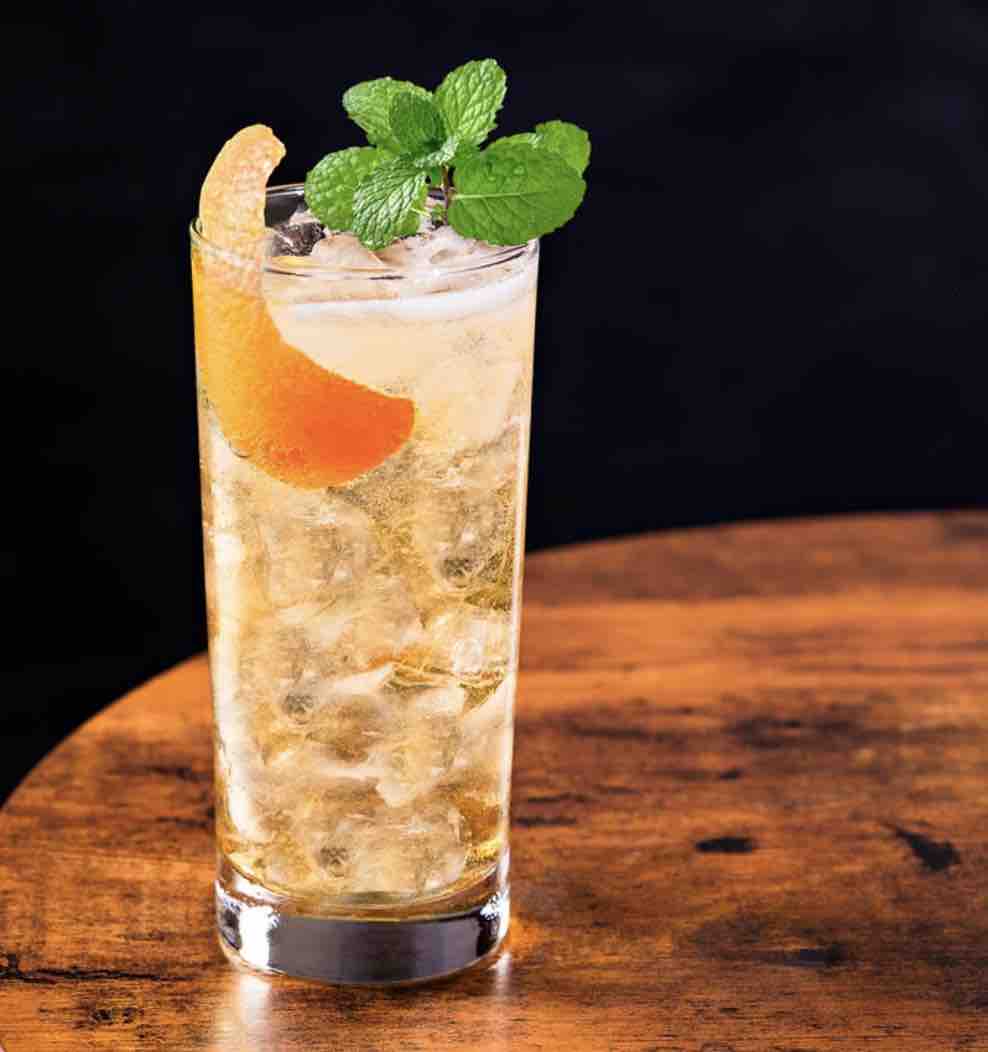 Glendalough Pot Still Highball
The search for the perfect whiskey highball ends here. Take a tall glass and fill it to the brim or beyond with ice. (the bigger the chunks the better – one large chunk is best). Pour in 1.5 oz. Glendalough Pot Still and top with soda water. We think 1:2 ratio of whiskey to soda water is perfect to open up the depth of the Irish oak flavor within. Garnish with a grapefruit skin to complement the woody tannins and spices in the whiskey and a sprig of fresh, slapped mint.
Glendalough Pot Still Irish Whiskey has a suggested retail price of $54.99 per 750mL bottle. This whiskey can be located by using the Glendalough Distillery Finder.