Whiskey Wednesday – Heritage Distilling Cocoa Bomb Chocolate Whiskey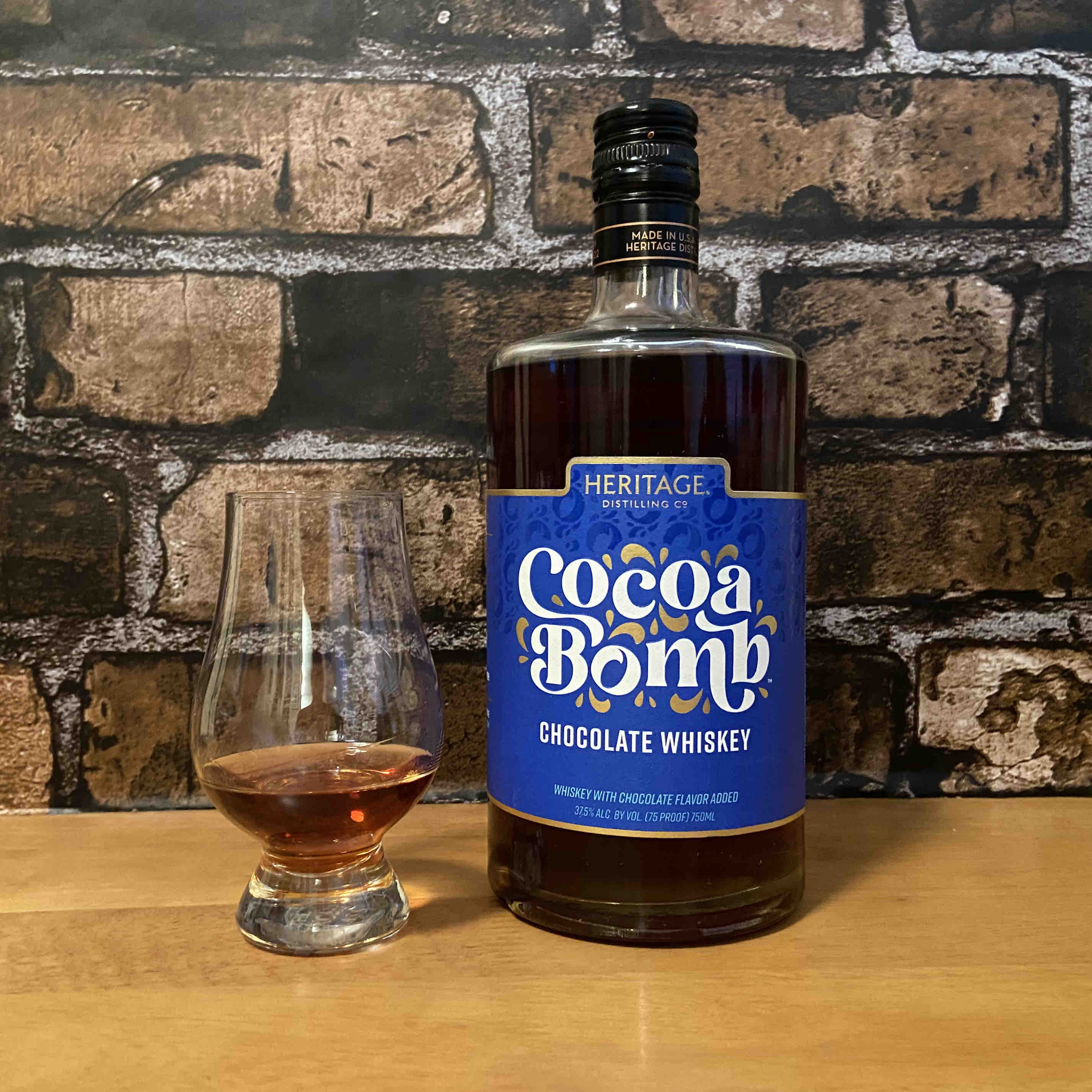 With distilleries in both Washington and Oregon, Heritage Distilling Co. has been earning awards and medals through its short nine-year history. Most recently, the newly launched Cocoa Bomb Chocolate Whiskey earned a Gold Medal at the 2021 USA Spirits Ratings Competition.
In distilling Cocoa Bomb in Eugene, Oregon, the team at Heritage Distilling was inspired by the popular Cocoa Bomb hot chocolate experience. The result is a chocolate-flavored whiskey that's bottled at 75 proof as no artificial flavors, sweeteners or ingredients are used as it's naturally flavored with cane sugar.
Cocoa Bomb Chocolate Whiskey pours a chocolate color with a nose that's full of chocolate, vanilla, and marshmallow. The flavor is a bit diverse that goes beyond just a chocolate liqueur. Yes, it's full of chocolate flavors but also reminiscent of a Tootsie Roll flavor that shines through along with oak and vanilla. It finishes very smooth alongside a lingering chocolate flavor with a bit of warmth from the alcohol.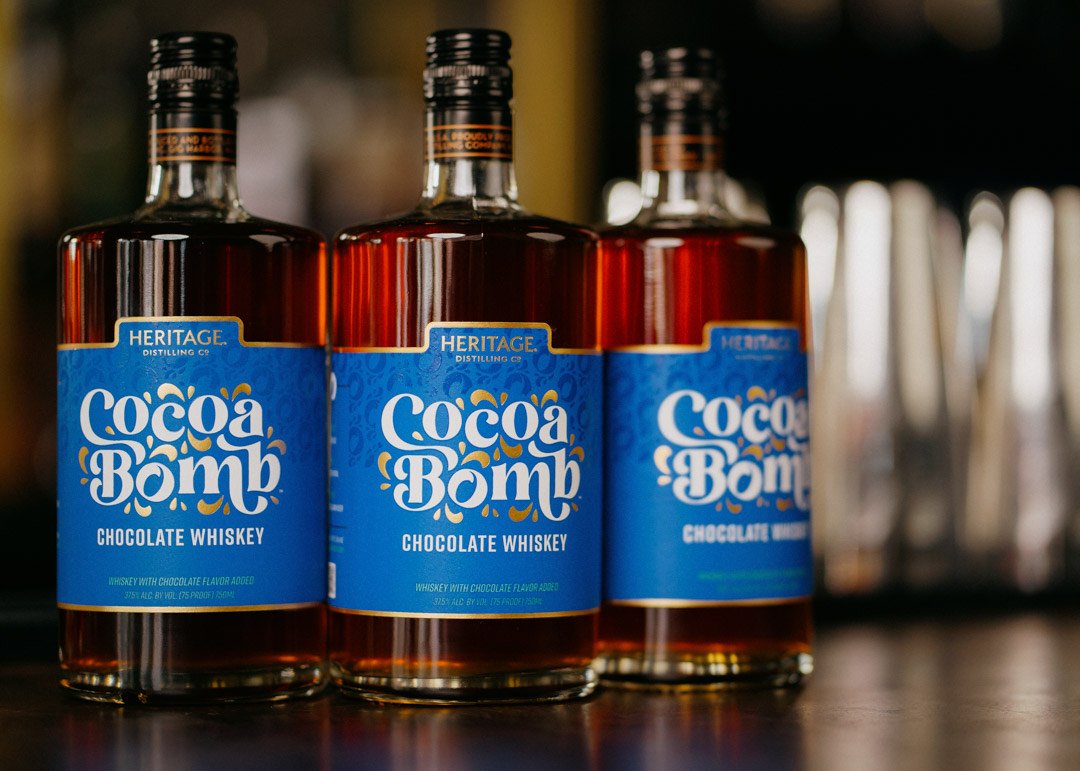 This past July, Cocoa Bomb Chocolate Whiskey received a Gold Medal at the USA Spirits Ratings competition that took place in San Francisco. It was a great reward for the time spent in creating this chocolate forward whiskey.
"We are very excited and honored that Cocoa Bomb Whiskey performed so well in competition at the USA Spirits Ratings event," said Justin Stiefel, Heritage Distilling Co. CEO and co-founder, in a statement. "Our goal is to create consumer-friendly spirits that fit a market need. Winning a Gold medal so soon after the launch of Cocoa Bomb Whiskey is a testament to the product's quality and consumer appeal."
Cocoa Bomb Chocolate Whiskey is now available in HDC's five tasting rooms across the region and via sales on its website direct-to-consumer in select states. It's available in 750 ml and 50 ml size formats and will retail in the HDC tasting rooms and online for an introductory price of $29.95 per 750mL and $2.95 per 50mL.
Heritage Distilling Company, Inc. (HDC), known for being the most awarded craft distillery in North America 8 years running by the American Distilling Institute, will open its newest location in Eugene, Oregon on September 25, 2021 in the Market Alley of the 5th Street Public Market.
About The Author
DJ
D.J. is a Portland, Oregon based writer that spent his formative years in the Midwest. With over 25 years under his belt of drinking beer at festivals across America and the world, he has developed a strong appreciation and understanding of craft beer and the industry that surrounds it. He can be found in any of the great breweries or beer bars that make Portland the best beer city in the world. His writing can also be found in the archives of Northwest Brewing News and can be followed on Twitter and Instagram at @hopapalooza.