Whiskey Wednesday – High West American Prairie Bourbon
|
In creating its American Prairie Bourbon, High West Distillery & Saloon partnered with the American Prairie Reserve. Beyond enjoying this bourbon, it is also produced to raise awareness and funds for American Prairie Foundation and its wildlife reserve located in northeastern Montana.
High West has been garnering a reputation of producing interesting whiskey at an affordable price point and is best known for its American Prairie Bourbon and Double Rye!.
Its American Prairie Bourbon is a blend of straight bourbon whiskeys aged from 2 to 13 years. The mash bill consists of 75% corn, 21% rye, 4% barley malt from MGP and 84% corn, 8% rye, 8% malted barley from an undisclosed source that's due to a contractual reason. Then it's aged in new, charred, white American Oak barrels and is bottled at 92 proof.
Read More: Whiskey Wednesday – High West Double Rye!
We sampled from Batch No. 20K10 of American Prairie Bourbon from a 750mL bottle. The nose on this is a bit light but we did notice pleasant aromas of vanilla and faint oak. When it comes to the palate, this is where this one shines, especially for someone getting into bourbon. There's a nice bit of sweet honey, dried fruit and caramel that finishes with a bit of vanilla and oak.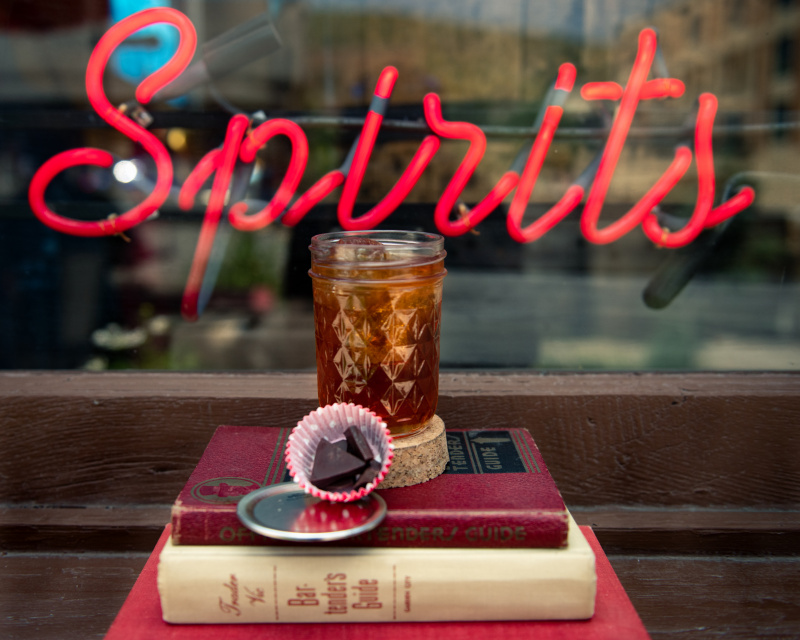 When It comes to cocktails using American Prairie Bourbon, here are two recipes that'll surely excite your taste buds!
Madam Urban:
0.75 oz American Prairie Bourbon
0.75 oz OFTD
0.5 oz Cappelletti
0.5 oz Ancho Reyes
0.5 oz Poblano Simple Syrup
Barspoon Cold Brew Coffee
Preparation: Add all ingredients into a mixing glass with ice, stir until chilled, strain over 1×1 ice in 8 oz mason jar, garnish with Ritual Chocolate.
Prospector's Elixir:
1 oz American Prairie Bourbon
1 oz Avua Amburana
0.5 oz Amaro CioCiaro
0.75 oz Fennel Syrup
0.75 oz Lemon Juice
1.5 oz Club Soda
Preparation: Add all ingredients but soda to shaker tin with ice, short shake, strain into a Collins glass over swizzle ice. Top with soda, garnish with a lemon wheel.
High West supports the American Prairie Foundation, to find out more go to americanprairie.org. High West American Prairie Bourbon retails for $39.95 per 750mL within the state of Oregon. You can locate bottles of American Prairie Bourbon by utilizing the OLCC Liquor Search or for those outside the Beaver State use the High West Product Locator.