Whiskey Wednesday – Larceny Barrel Proof Bourbon Whiskey
|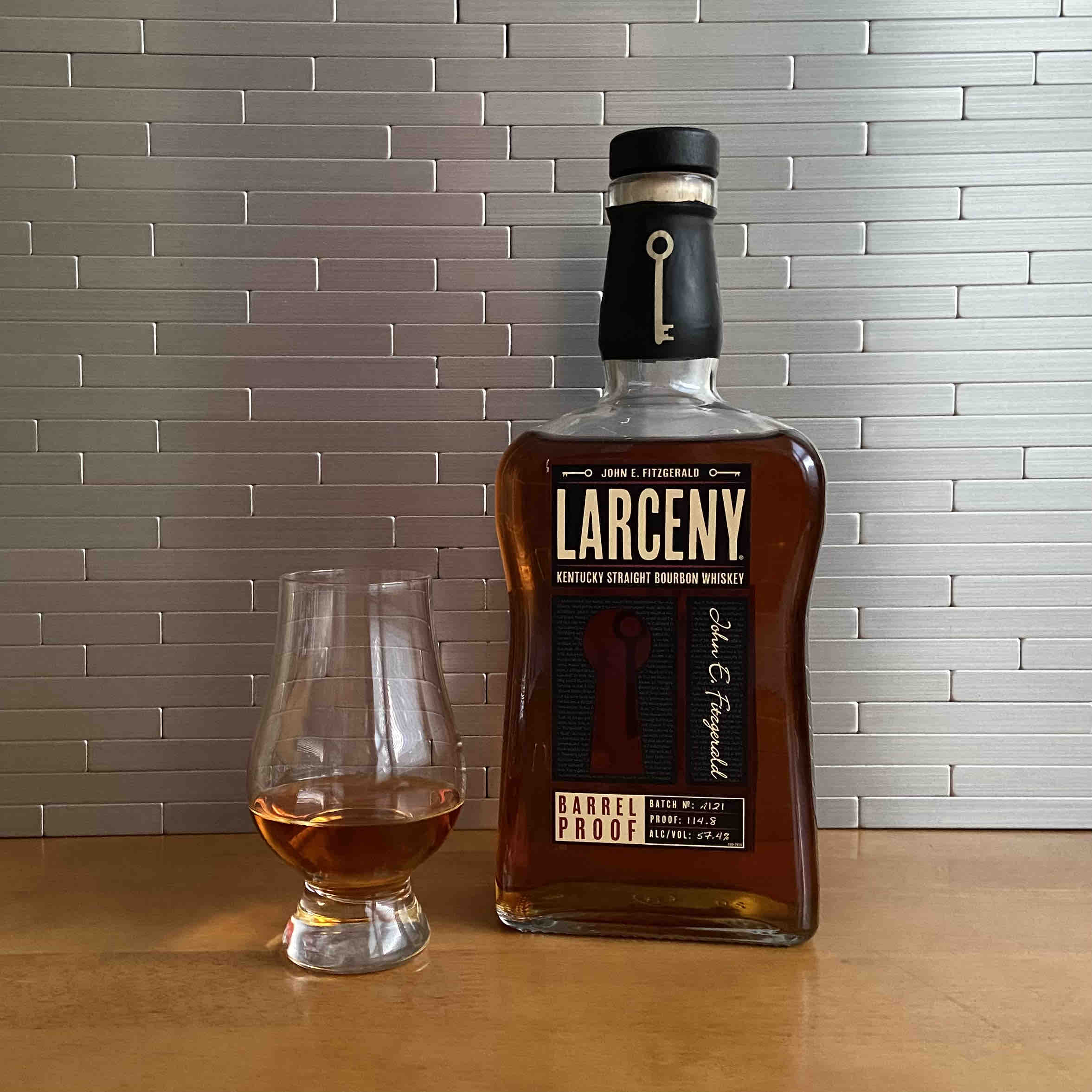 After earning the 2020 Whisky of the Year from Whisky Advocate magazine, Larceny Barrel Proof is back out in the marketplace here in Oregon.
This limited offering from the readily available Larceny Small Batch is a huge step up in quality, proof and price. With this release that we review of Larceny Barrel Proof, it arrives from Batch No. A121 that comes in at 114.8 proof. Its proof is a bit lower than that from Batch No. B520 at 122.2 proof that won the Whisky of the Year award with a score of 95.
Larceny Barrel Proof is labeled as being distilled from the Old Fitzgerald Distillery in Bardstown, Kentucky, which also happens to be the Heaven Hill Distillery. Under the Old Fitzgerald name, the distiller produces three bourbons – Larceny Small Batch, Larceny Barrel Proof, and Old Fitzgerald Bottled in Bond.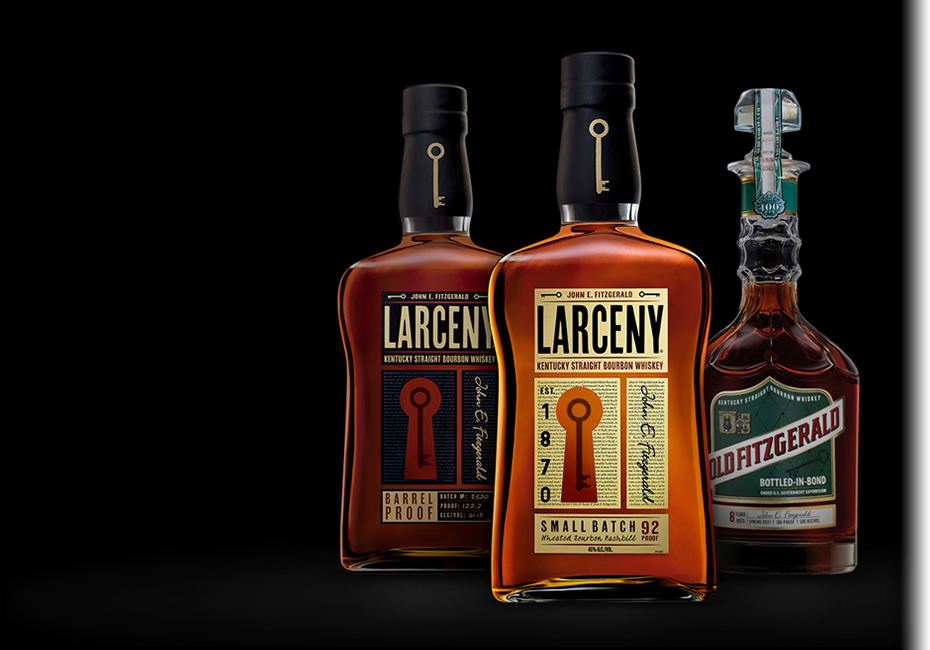 With a wheated Bourbon mashbill of 68% corn, 20% wheat, and 12% malted barley, Larceny Barrel Proof is an exceptional example of a wheated bourbon. Its distillation process in non-chill filtered and is blended from barrels ranging in age from 6 to 8 years.
Larceny Barrel Proof is released three times per year. Each batch varies in proof as a specific batch number is listed on each bottle. The first letter of the batch number indicates which of that year's releases the bottle was a part of. A is from January, M is from May, and C is from September. The first digit determines the month of the year and the third and fourth digits indicate the year of the bottling.
The packaging of Larceny Barrel Proof is on the features a key as this theme solidifies the name attached to the label, John E. Fitzgerald. He was a bonded U.S. Treasury Agent responsible with the keys to the rickhouses where the Bourbon barrels were aging in. Legend has it that he gave in to all of the temptation around him that he would smuggle uncut, barrel proof Bourbon out of these rickhouses for his personal enjoyment.
Larceny Barrel Proof pours a beautiful dark caramel color. Aromas of caramel, maple and a sweet spice are pleasantly evident. When the liquid hits the palate, flavors of baking spices, cocoa and vanilla come forth. This Larceny finishes with a bit of cinnamon spice that fades into a pleasant alcohol burn. Adding a few dashes of water will open up this nearly 115 proof Bourbon a bit more to give your palate a truly unique ride.
Larceny Barrel Proof retails for $59.95 in Oregon. This batch was recently released here in the Beaver State and surprisingly it is still available in limited quantities. Check out the OLCC Liquor Search for locations.