Whiskey Wednesday – New Holland Beer Barrel Bourbon + Beer Barrel Rye
|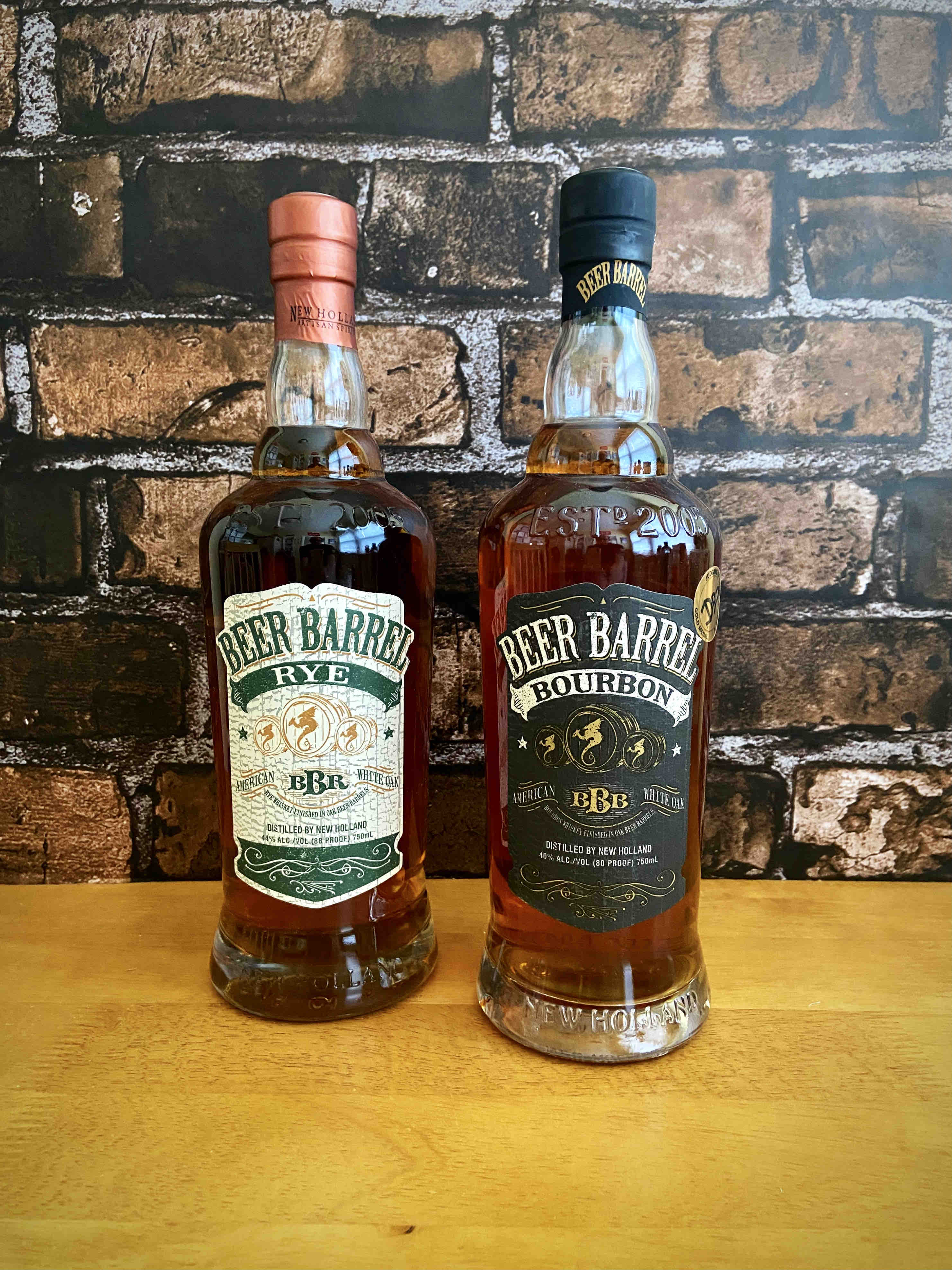 Beer and whiskey intersect once again with New Holland Brewing and its Beer Barrel Bourbon and Beer Barrel Rye. These are two great finds for fans of craft beer, especially ones that like stouts.
New Holland Brewing was founded in 1997 by Brett VanderKamp in the Michigan town of Holland, best known for its Dutch heritage. Through the years, the brewery began gaining traction for its beers, but the one that rose to the top was Dragon's Milk Stout. Now the brewery uses this stout as an expression on its spirits business that was established in 2005.
Now 16 years in, New Holland Artisan Spirits has expanded its spirits lineup to include Zeppelin Bend Single Malt, Knickerbocker Gin, Lake Life Vodka and a new lineup of Dragon's Share Bourbon Barrel Seltzer.
Both Beer Barrel Bourbon and Beer Barrel Rye are packaged in beautiful, retro looking labels that adorn custom molded 750mL bottles. The glass features an embossed windmill that honors the heritage of its hometown while also giving credence to its 16-year history of distilling.
Beer Barrel Bourbon is an 80 proof Bourbon Whiskey that is finished for three months in oak barrels that once held Dragon's Milk Stout. On the lower end of proof scale as it relates to a Bourbon, this does allow for a smoother all around tasting drink. Being finished in Dragon's Milk barrels provides a softer, approachable flavor. One that's perfect for the craft beer afficionado just getting into whiskey, or one that prefers a more biscuity, malt flavor with notes of vanilla.
Through the years Beer Barrel Bourbon has been awarded a few medals. It earned Gold Medals at the International Whiskey Competition and American Distilling Institute as it earned Silver Medals at the Beverage Tasting Institute and International Craft Spirit Awards.
When New Holland chose to enter the rye category, they went all out with its Beer Barrel Rye. This 88 proof Rye Whiskey is also finished for three months in oak barrels that once held Dragon's Milk Stout. Beer Barrel Rye offers a bit more teeth to it as the rye really shines from the nose all the way through the finish. In between, aromas of cinnamon spice and oaky vanilla peek through along with flavors of malt sweetness and a slight bit of chocolate before the spicy rye kicks back in.
You can purchase both Beer Barrel Bourbon and Beer Barrel Rye directly from New Holland by clicking here. The OLCC has stocked Beer Barrel Bourbon in the past but is currently running low on inventory.