Whiskey Wednesday – Roe & Co Irish Whiskey
|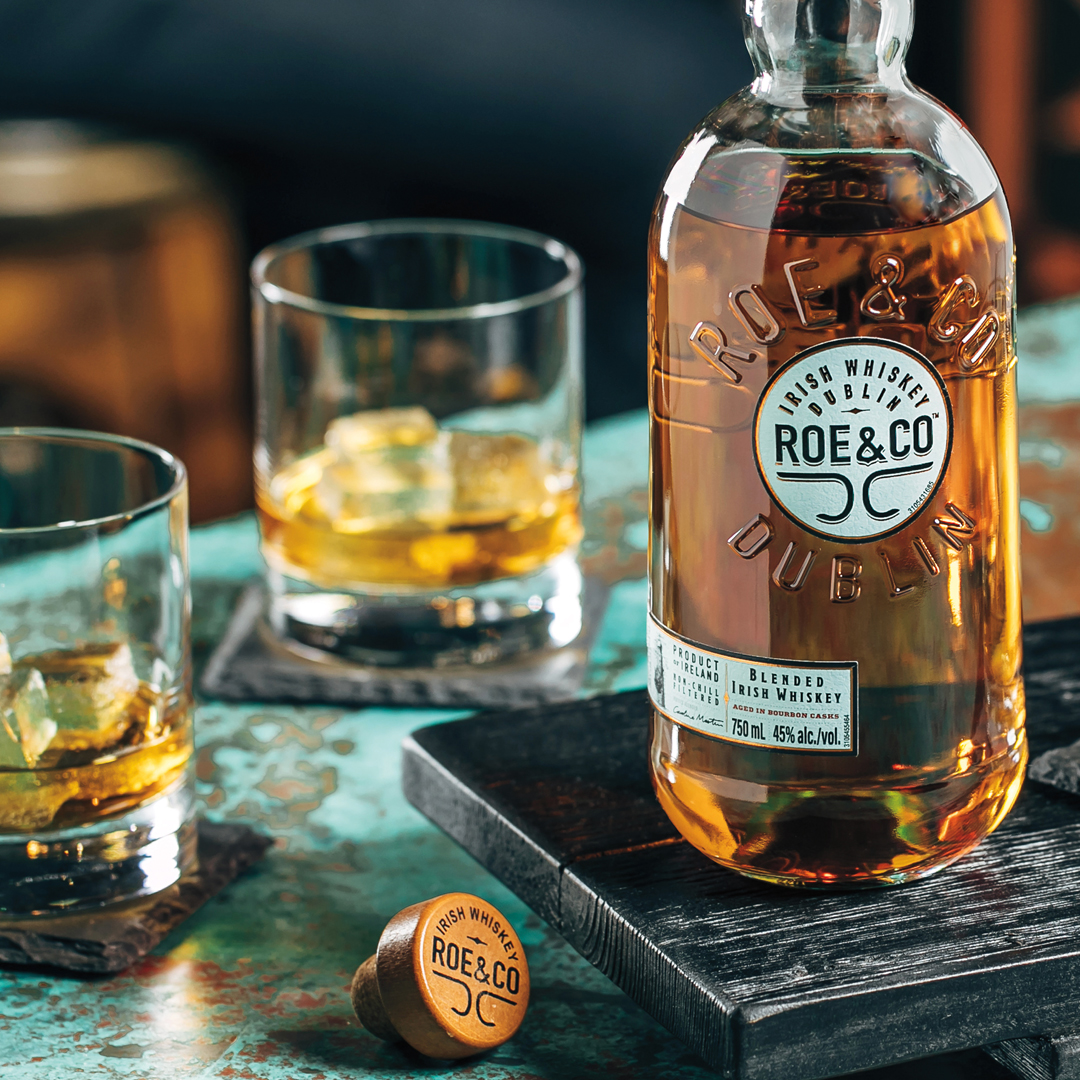 During the 19th century, Ireland was beaming with Irish produced whiskey. One of the country's largest whiskey producers was the Thomas Street Distillery owned by George Roe in Dublin. Roe exported a lot of its whiskey and as with other producers, took a beating during the temperance movement of the early 20th century. Due to less alcohol consumption, many of these distilleries closed its doors, including George Roe when he did so in 1923.
Now Diageo, owners of Guinness, decided to resurrect the distillery and rename it to honor George's legacy as it is now known as Roe & Co. In bringing this distillery back to life, Diageo has built a new state of the art distillery in The Liberties area of Dublin. It converted the former Guinness Power House on Thomas Street to become this new distillery that incorporates the legacy of George Roe and adapting it to the contemporary whiskey era.
Roe & Co is a blended Irish Whiskey of both malt and corn whiskies aged in ex-bourbon casks, non-chill filtered and bottled at 90 proof. There's a lot more depth and complexity than other Irish Whiskies that we have tasted, especially at the $30 retail.
Plus the bottle that the whiskey arrives in is just beautifully done. It emulates the St. Patrick's Tower that once hovered over the Thomas Street Distillery. This windmill tower still stands today nearby as does the famous pear tree. Both icons are designed into the bottle of Roe & Co Irish Whiskey. To find the pear, one must turn the bottle upside down. Diageo created a great looking package for this revitalized brand!
But what's inside the bottle is what truly counts. Roe & Co Irish Whiskey pours glowing amber color. The nose on it brings forth a pleasant fruity profile with a hint of apples that leads into rich vanilla and toffee aromas. Its palate is full of spice, vanilla and a bit of apple and pear with a creaminess on the mouthfeel. This creaminess lends itself into the finish that also offers a slight delicate spiciness.
And one cocktail that Roe & Co's Head Distiller, Lora Hemy, recommends is a Roe Fashioned. It's fairly simple to make and doesn't require too many ingredients. Below is the recipe.
Roe Fashioned
Ingredients:
50mL Roe & Co
10mL Simple Syrup or Agave Syrup
3 Dashes of Angostura Bitters
Garnish with the zest of an orange.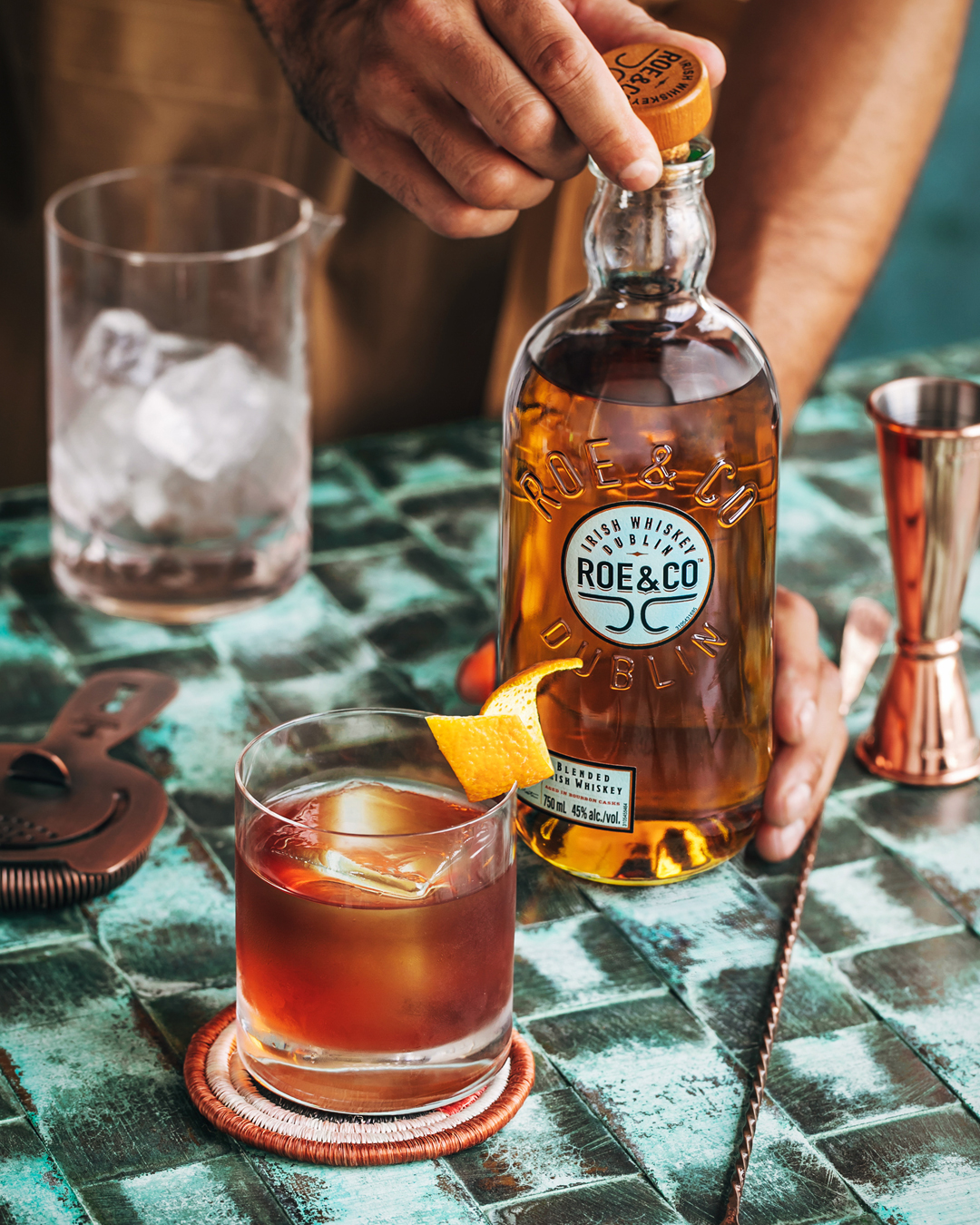 Add all ingredients to a mixing glass and fill with ice. Stir for 20 seconds. Strain over fresh ice in a rocks glass. Garnish with an orange peel.
Roe & Co Irish Whiskey can be purchased online via retailers such as Flaviar and others. It is also available in California, Connecticut, D.C., Illinois, Maryland, Massachusetts, New Jersey, New York, Ohio, and Rhode Island. Sláinte!