Whiskey Wednesday – Sinister Malt Whiskey from Left Hand and Foundry Distilling
|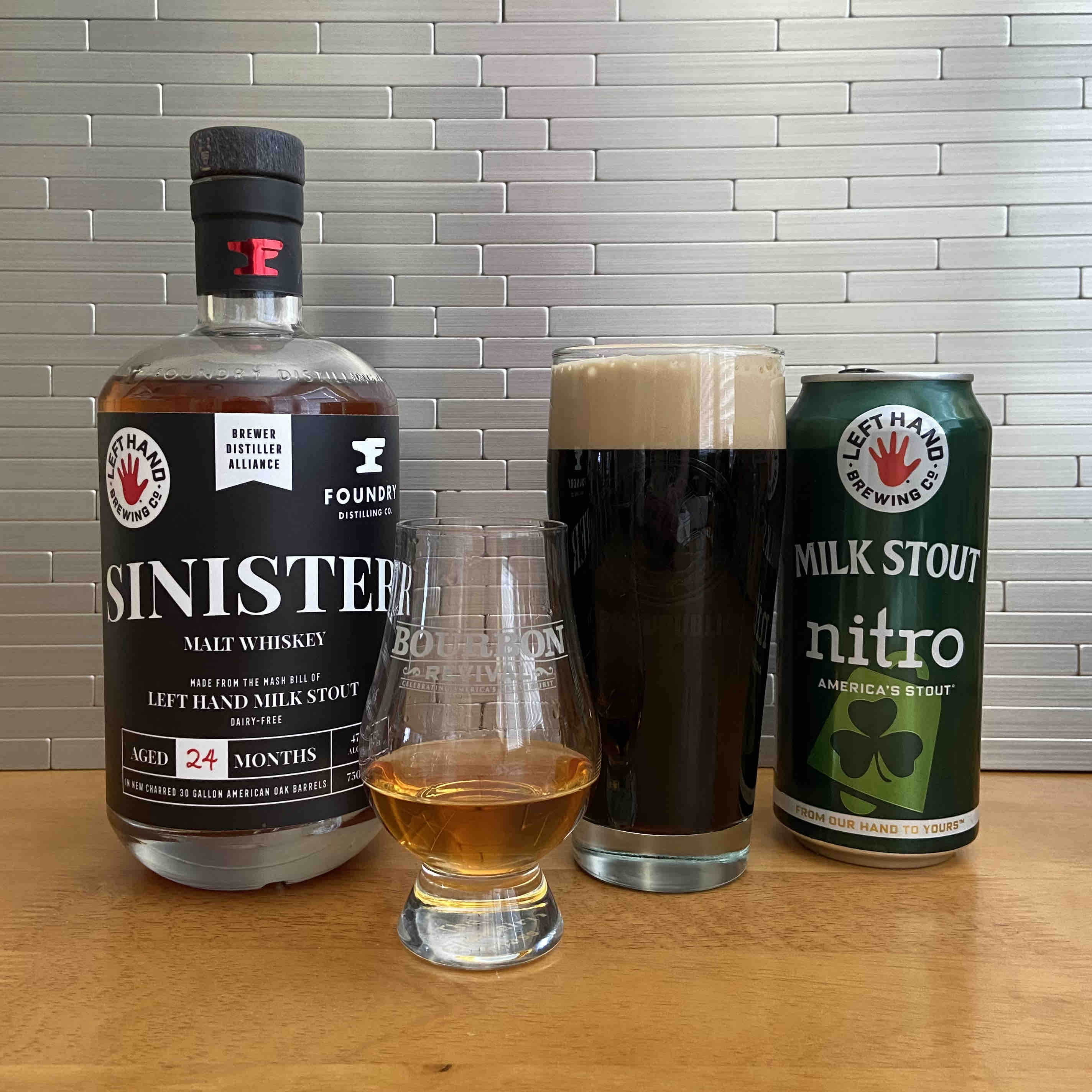 Foundry Distilling Co. from central Iowa has been partnering with breweries from across the U.S. on a collection of whiskey, each distilled from the mash bill of the brewery's selected beer. The latest partner in Foundry's Brewer-Distiller Alliance is Left Hand Brewing as the two beverage makers collaborated on Sinister Malt Whiskey.
This Sinister Malt Whiskey collaboration began in early 2019 when the Longmont, Colorado brewer brewed a special batch of its iconic Milk Stout Nitro to be distilled by Foundry Distilling. The one problem is that the distillery is located in West Des Moines, Iowa, a mere 665 miles from the home of Left Hand Brewing. This whiskey wash had to make a trip east along Interstate 80 arriving at the distillery nearly 10 hours later. Once there, Greg Biagi and his distillery team began the distillation process that would lead into the filling of 30-gallon charred oak barrels. From there the Sinister Malt Whiskey rested for 24 months prior to being bottled for its official debut on Saturday, May 1st.
"Left Hand's Milk Stout is one of the most lauded beers in the industry," said Scott Bush, Owner and Founder of Foundry Distilling. "We were very intrigued to see what kind of flavors we could produce by making a whiskey from this mash and excited by how much of the beer character came through in the finished whiskey."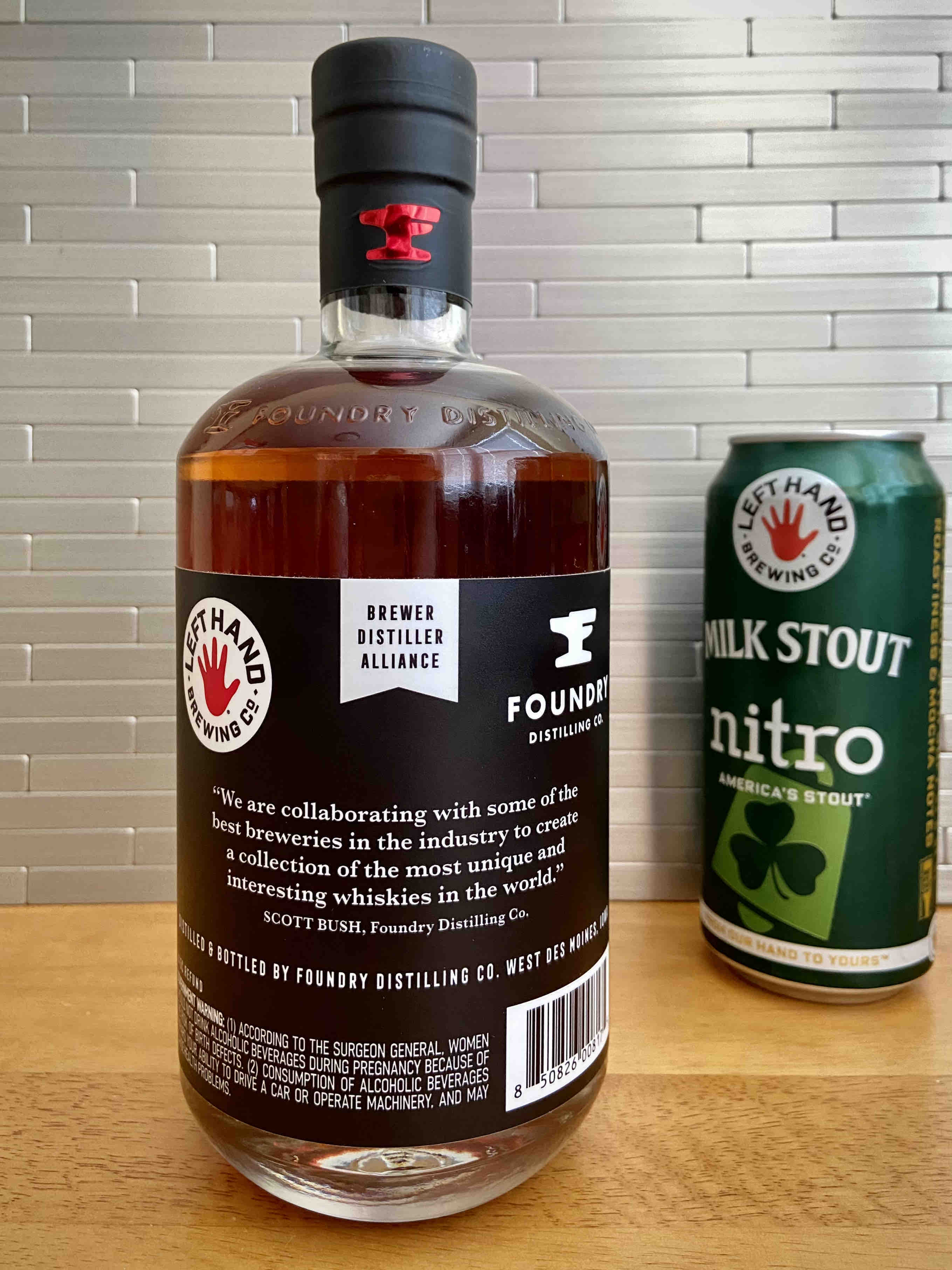 Foundry Distilling was founded by Scott Bush when he renovated The Foundry building that dates back to 1899 as the Rock Island Railroad car barn. He got his start in distilling back in the early 2000's when he decided to bring back Templeton Rye, his family business that was created by his great grandfather, Frank Schroeder. Bush brought the Templeton Rye brand back to life and saw the business grow at a rapid pace over the next decade. Then in 2016, Bush sold his controlling interest in Templeton Rye and began working on his new project, Foundry Distilling Co. It is here where he chose to focus on producing and distilling authentic, high-quality whiskeys and spirits in Iowa with local input, involvement and control.
"Our Milk Stout Nitro is renowned for a super smooth mouthfeel that delights the palate with notes of milk chocolate, roasted coffee, brown sugar, and vanilla cream," said Jeff Joslin Director of Brewing Operations at Left Hand, in a statement. "Taking that same grain bill and transforming the recipe for a world-class beer into a world-class whiskey was a satisfying experience. Notes of chocolate and vanilla still prevail, and the wood aging added a delicate yet complex array of dried fruits and caramelization with just a hint of spice."
Sinister Malt Whiskey is packaged in a 750mL bottle that features both, Foundry Distilling and Left Hand Brewing logos prominently displayed on each side of the Brewer-Distiller Alliance banner. The back label also features a comment from Bush about this Alliance program and his admiration of the breweries his team is collaborating with.
Upon opening the bottle of Sinister Malt Whiskey, a nice pop from pulling out the bottle topper greeted us. The whiskey pours a dark golden color that is much more vivid than other whiskies of younger age. After a swirl or two and bringing the Glencairn glass to our nose, aromas of oak, vanilla, and a hint of chocolate come forth. Flavors of bready malt and peppery spice with a bit of pleasant sweetness fill your taste buds. At 95 proof, it is perfect to pair Sinister Malt Whiskey with a can of Left Hand Milk Stout Nitro.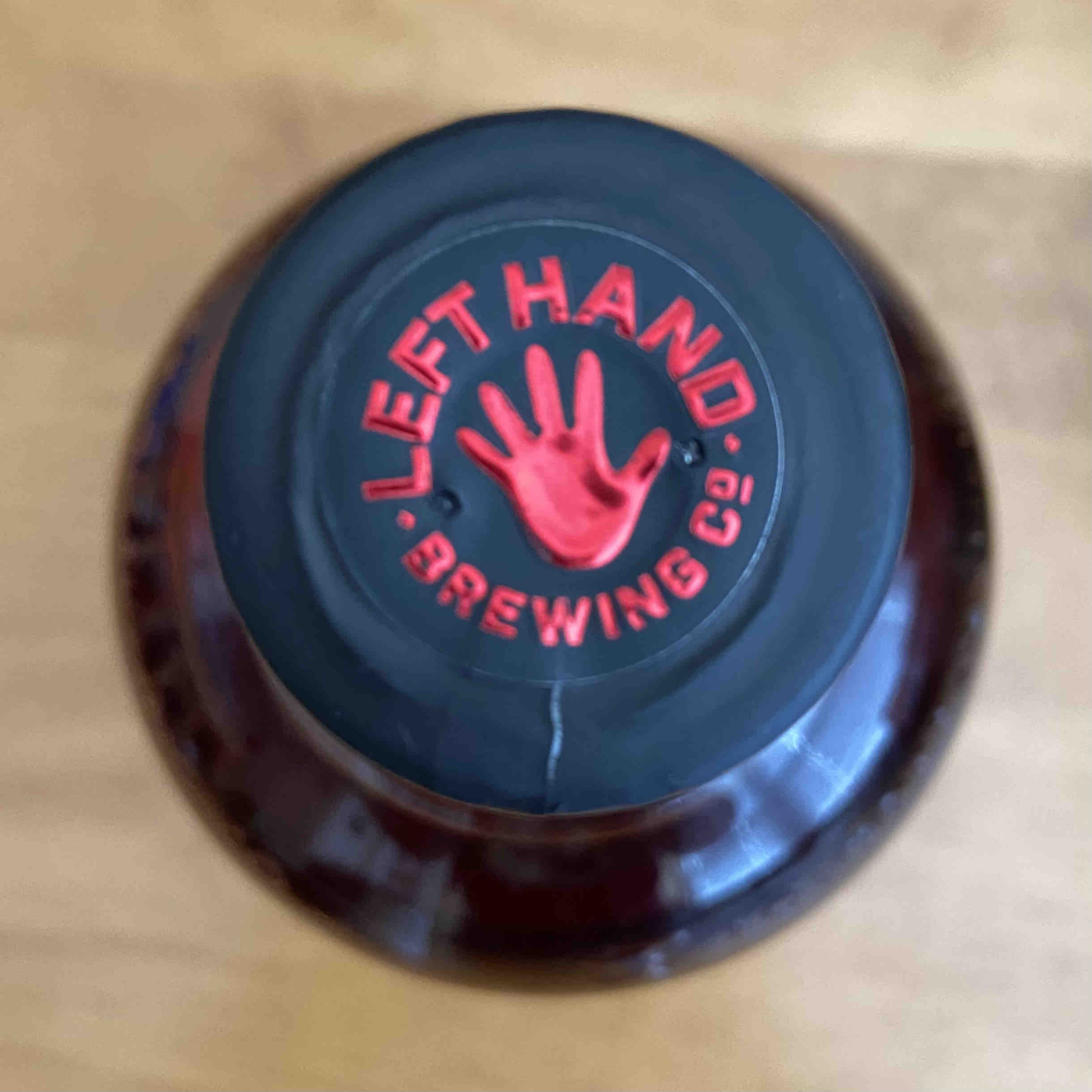 The first release in a series of collaborations between the two companies, Sinister Malt Whiskey will be followed by whiskey variations of Left Hand Brewing's Galactic Cowboy Imperial Stout, 6-time Great American Beer Festival medal winner, Sawtooth Amber Ale, and the multi-award-winning Fade to Black Foreign Export Stout. A solid beginning to a promising endeavor for both Left Hand and Foundry!
Sinister Malt Whiskey releases this May in Colorado, Iowa, and other select markets. The official release event will take place on Saturday, May 1st from 4:00-7:00pm at Foundry Distilling in Historic Valley Junction. Pre-orders of Sinister Malt Whiskey can be placed here for pickup at Foundry Distilling.