Whiskey Wednesday – Starward Nova Whisky
|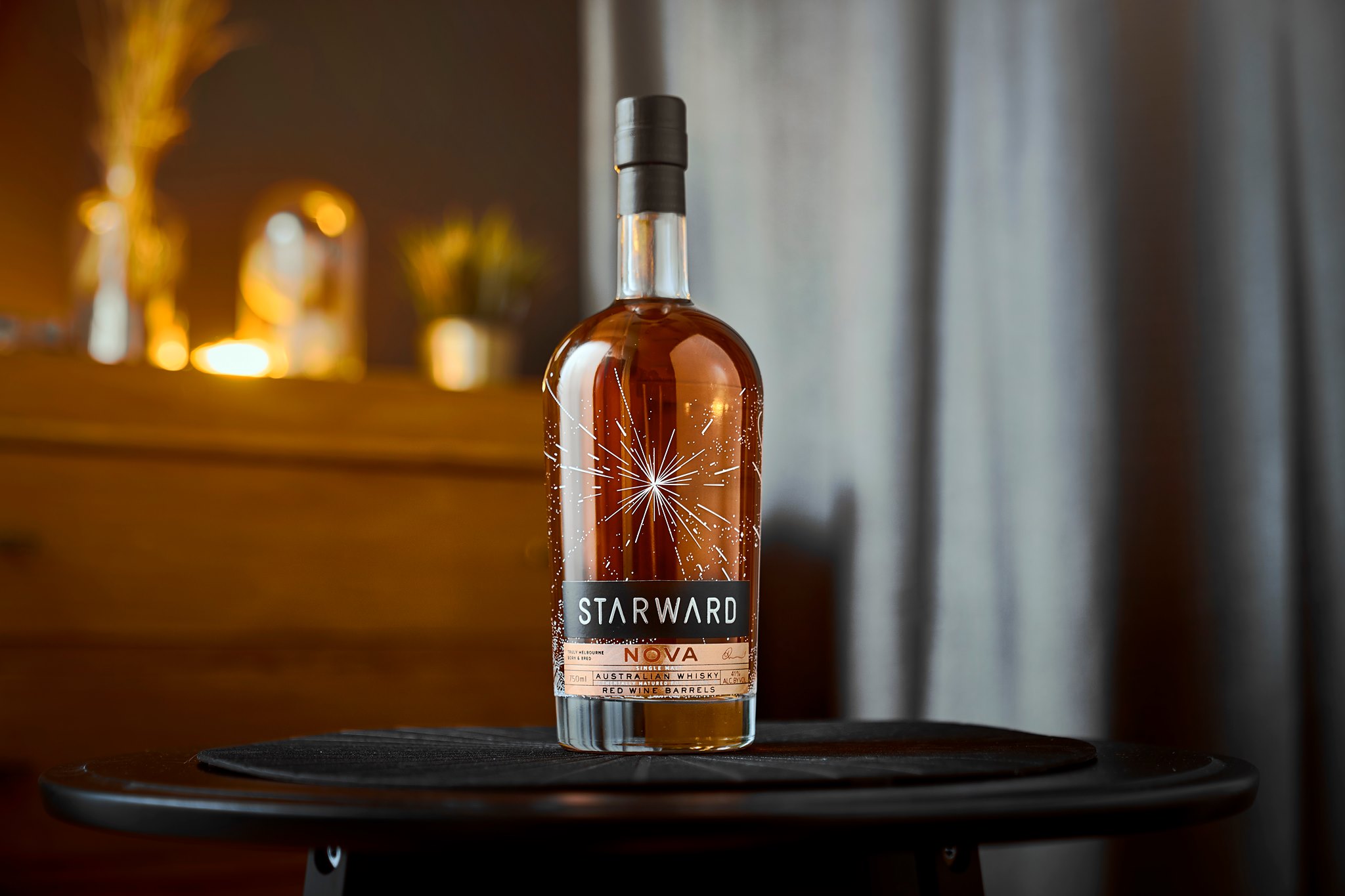 When one thinks about whiskey, Australian produced whisky is not one that usually comes to mind. This though process has changed when David Vitale came on the scene with his Starward distillery and its most notable offering, Starward Nova Whisky.
Vitale founded the distillery in 2007 in the coastal city of Melbourne with a vision to distill an Australian whisky made with solely Australian ingredients. Now Starward is the fastest growing Australian whisky brand.
In creating his Australian whisky, Vitale uses 100% Australian grown barley and then ages the double distilled spirit in Australian red wine barrels. These red wine barrels come from Australian wineries making tantalizing shiraz, cabernets and pinot noirs. Whereas a handful of craft U.S. distillers will finish its whiskey in wine barrels for a few months, Starward uses the former red wine barrels to fully age and mature its whisky in for two years. This process brings a new flavor profile seldom experienced with U.S. born whiskey.
Starward Nova Whisky has a soft nose that with notes of caramel, light citrus and spice. The grain from the 100% Australian barely is also there and even more so on the palate that's also full of buttery and a touch of heat from the 82 proof alcohol. A bit more heat than other offerings at this lower proof level. It finishes with a morsel of sweetness and fruit that fades fairly rapidly. Definitely an interesting whisky and one to seek out if only for the experience of drinking an Australian produced whisky.
Recently, Starward Nova Whisky has been awarded a few accoladed including the Gold medal winner at San Francisco World Spirits Awards 2020 + 2019. It also received 92 points from Wine Enthusiast and 91 points from Wine Advocate and Whisky Cast.
In addition to these accolades, Starward has become the Official Whisky Partner of The MICHELIN Guide. Since this past September, Starward will work with the culinary arts to roll out a 12-month US partnership that complements Starward's simple brand ethos of being a delicious and versatile whisky, crafted to pair well with food.
Starward Nova Whisky retails at $59.95 and is currently available in Oregon at a few select OLCC stores and can be located by clicking here. The whisky can also be found using the Starward Store Finder.