Whiskey Wednesday – Warfield Distillery & Brewery Organic American Whiskey
|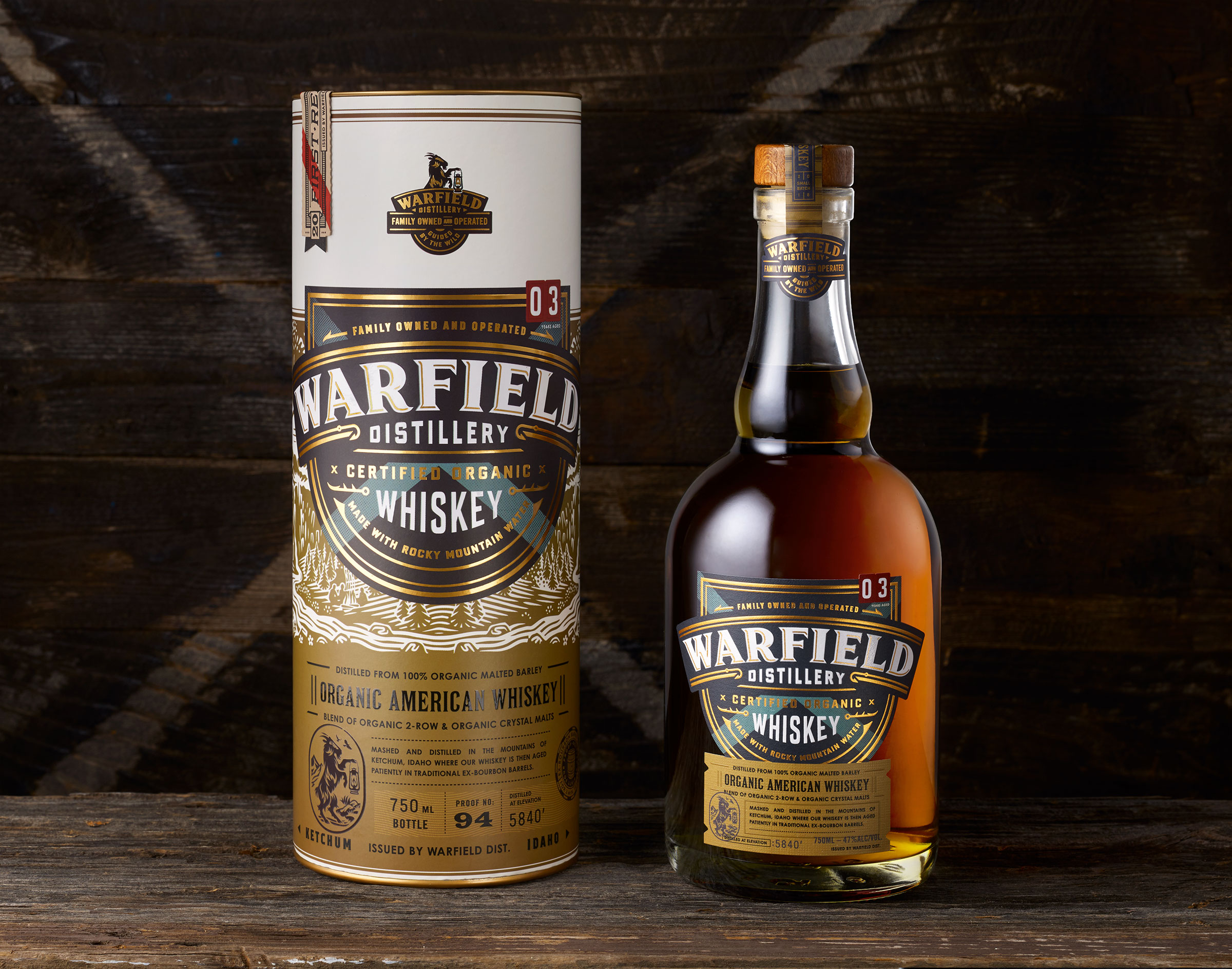 Central Idaho is best known for its world-renowned Sun Valley Resort located near the mountain town of Ketchum. This small town also happens to be home to Idaho's only distillery and brewery combination with the six-year-old Warfield Distillery & Brewery.
Last year, Warfield Distillery & Brewery opened an expanded operation to better serve the tourist town that is about a mile from Sun Valley Resort. There, the distillery and brewery produce an array of organic spirits and an even larger variety of beers.
Warfield Distillery & Brewery operates with three copper pot stills. Its 215-gallon copper gin is from nearby Washington State and its two 1000-gallon whiskey stills are manufactured by Forsyth in Scotland. It is these stills that produce the award-winning flavors of its American Whiskey and organic gin.
A few months back, Warfield made available its second release of its Warfield Organic American Whiskey. This whiskey is distilled from an in-house whiskey wash of organic pale and crystal malts along with Northern Rocky Mountain water. From there, it is aged in former bourbon barrels until its ready for release where it is bottled at 94 proof.
Through the past few years, Warfield Organic American Whiskey has been awarded a few gold medals from the American Craft Spirit Awards, San Francisco International Spirits Competition, and SIP Awards.
Warfield Organic American Whiskey pours a golden straw color. The nose offers aromas of vanilla and tobacco with faint notes of cocoa. Flavors of pecan, caramel and a bit of citrus comes through as it finishes with a bit of spice and vanilla. In all, a satisfying whiskey, and our first that has been distilled in Idaho!
In addition to its Warfield Organic Whiskey, the distillery also offers Organic Vodka, Organic Gin, Barrel-Aged Organic Gin, and Sister City Brandy.
Follow Warfield Distillery & Brewery on Facebook and Instagram, or visit its website at https://drinkwarfield.com/.