Whiskey Wednesday – WhistlePig Roadstock Rye Whiskey
|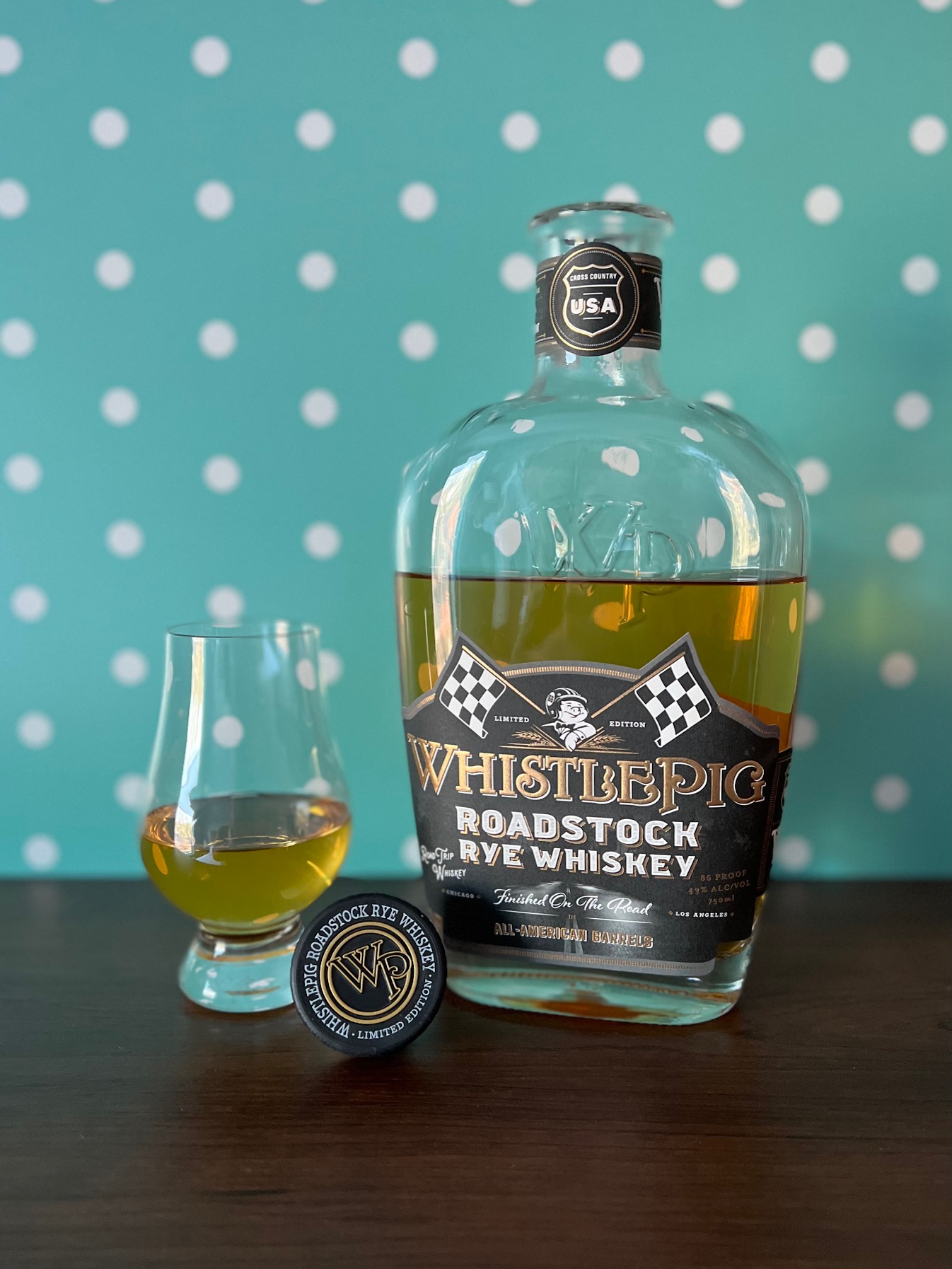 A younger distiller that's been gaining buzz over the past few years has been WhistlePig Whiskey. Based in Shoreham, Vermont, WhistlePig was founded by Raj Peter Bhakta in 2008 and bottled its first sourced whiskey seven years later in 2015.
Since its inception, WhistlePig has added a distillery on its 500-acre farm in Vermont but continues to source most of its whiskey from Alberta Distillers in Calgary, Alberta. This distillery makes some fine Rye Whiskey and the juice sent to WhistlePig in Vermont is no exception.
On WhistlePig Roadstock Rye Whiskey, the distiller teamed up with Firestone Walker Brewing on a barrel exchange. Leaning on Jefferson's Ocean: Aged at Sea Bourbon as inspiration, WhistlePig took it Roadstock Rye Whiskey on the road, the iconic Route 66 to be exact. During this road trip, the whiskey sloshed around in the barrels to create a uniquely aged rye whiskey!
In early 2021, WhistlePig commissioned 'Rolling Rickhouse' of 40 barrels aboard an 18-wheeler where it hit the highway from Vermont to California and back including traveling down Route 66. During this epic 6,000-mile road trip, the 'Rolling Rickhouse' made a stop at Firestone Walker Brewing in Paso Robles, California.
Prior to the 'Rolling Rickhouse' departure from Vermont, half of the future RoadStock whiskey was transferred into Bordeaux blend casks from Jordan Winery of Healdsburg, CA that would make the full 6000-mile round trip journey providing ample time for the whiskey to steal the nuanced complexity from these incredible casks. The other half of the whiskey would remain in their original virgin oak barrels until the 'Rolling Rickhouse' made it to California's Central Coast.
Once in Paso Robles, the balance of the whiskey was transferred into Firestone's Imperial Stout, Imperial Blonde Ale and Experimental Ale barrels to finish on the long journey across America back to Vermont. Then when the 'Rolling Rickhouse' returned to the WhistlePig farm in Vermont, the whiskey was blended and bottled as WhistlePig Roadstock Rye at 86 proof.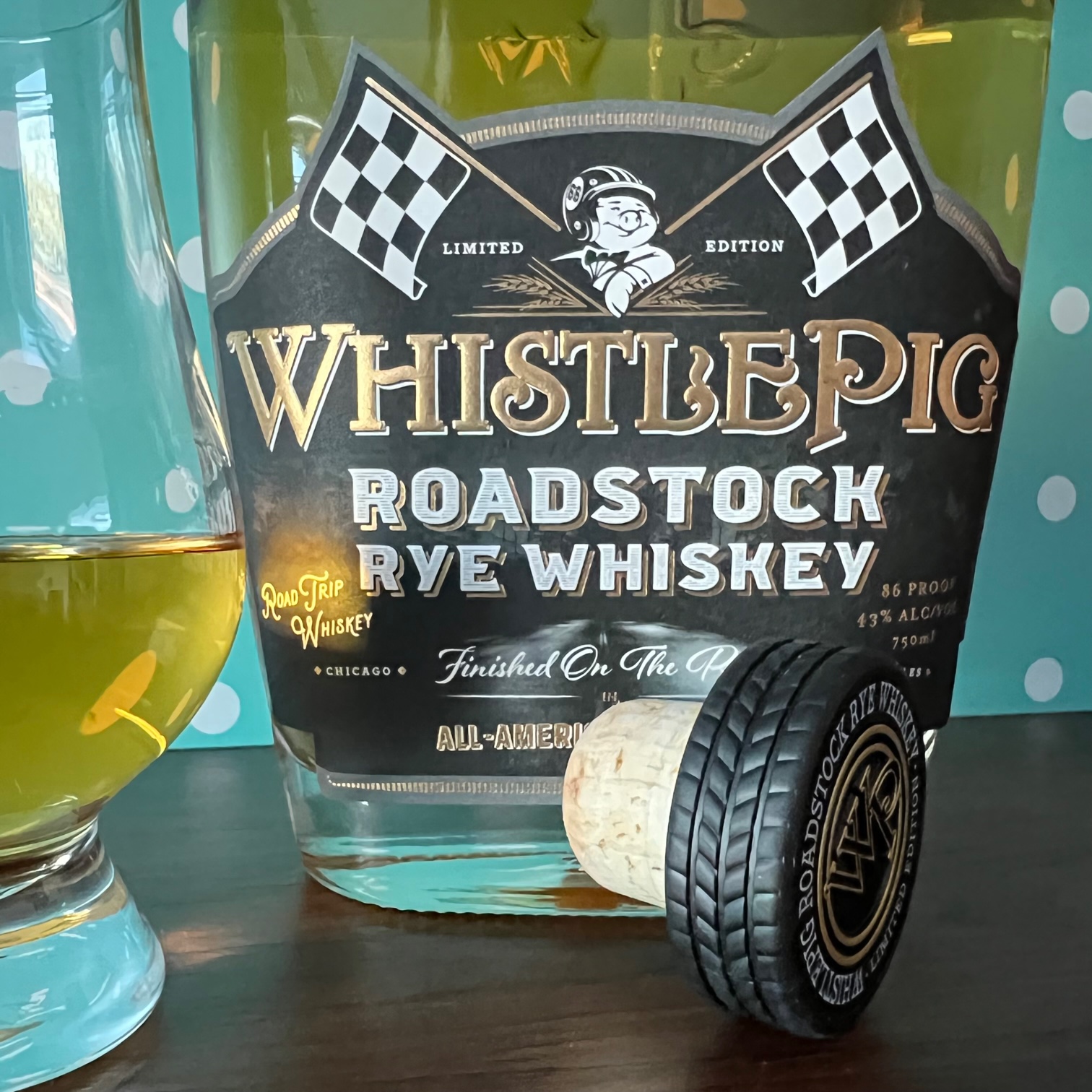 WhistlePig Roadstock Rye is a double cask road-finished whiskey that is full of turns from the whiskey's long journey across America. It is part wine barrel and beer barrel aged. During this journey, the whiskey experienced temperature fluctuations of over 50 degrees that assisted in its maturation.
Moving on to what's in the bottle, Roadstock Rye is an interesting rye whiskey that's full of depth. The blending of Bordeaux casks formerly of Jordan Winery and former Firestone Walker casks creates a completely unique whiskey. Its nose is berry jam with a bit of oak in the distance. Flavors of baking spice, caramel, and butterscotch come forth but the rye spice is a bit muted from the aging in the Bordeaux casks. From our tasting, each swirl of the glass left more legs traveling down the sides that creates one beautiful whiskey!
WhistlePig Roadstock Rye Whiskey is craft fully packaged with a bottle stopper that resembles a treaded tire that gives props to its time spent aging while in a semi-trailer traveling on Route 66. It's a beautiful package with an equally tasty whiskey inside!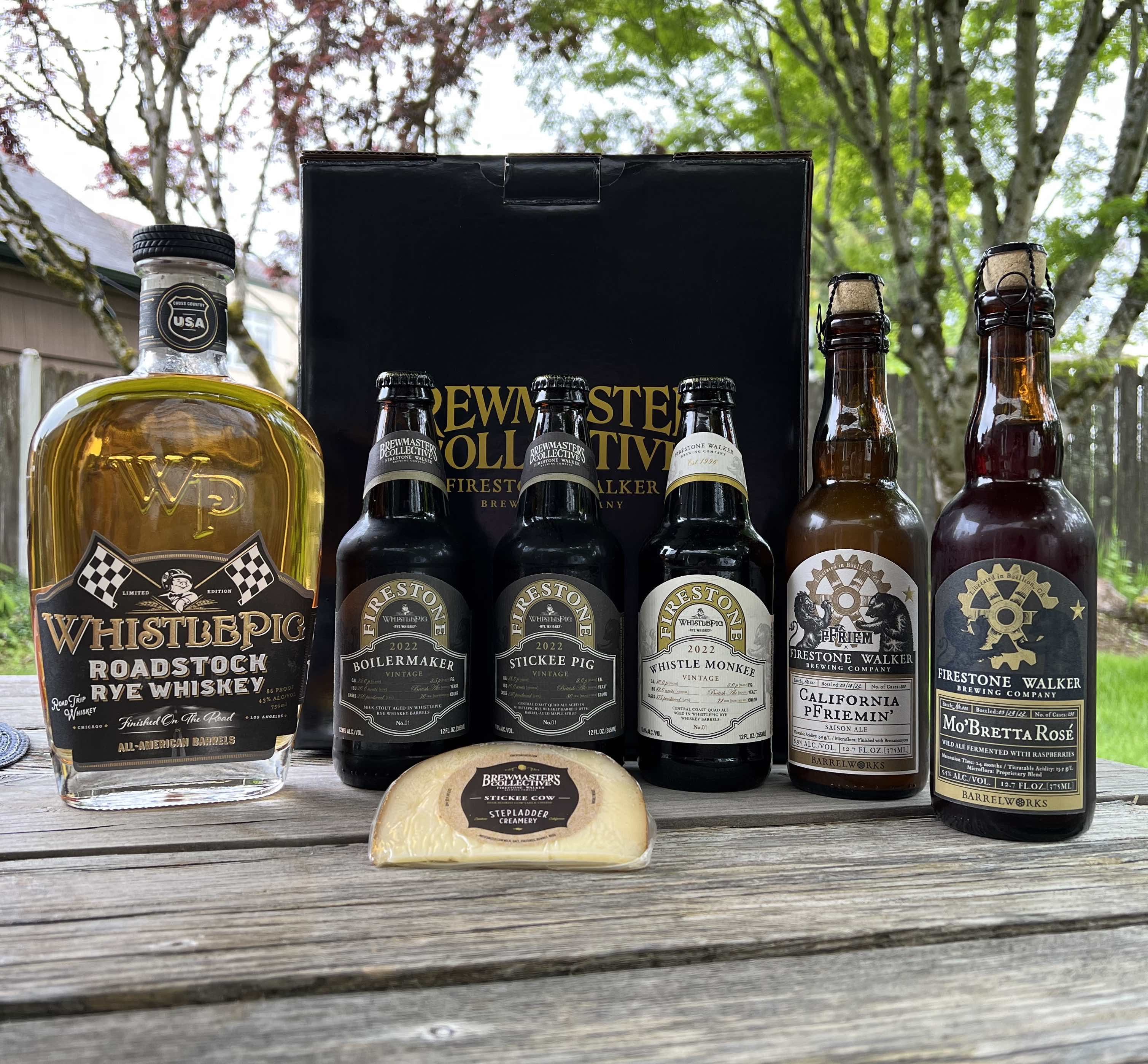 In Firestone Walker Brewing's most recent Brewmaster's Collective, this beer club shipment included three barrel-aged beers, each aged in former WhistlePig barrels. The Farmstead Collection includes the Boilermaker – Milk Stout Aged in WhistlePig Rye Whiskey Barrels; Whistle Monkee – Central Coast Quad Aged in WhistlePig Rye Whiskey Barrels; and Stickee Pig – Central Coast Quad Aged in WhistlePig Rye Whiskey Barrels with Barrel-Aged Maple Syrup. This box also includes California pFriemin' and Mo'Bretta Rosé.
WhistlePig Roadstock Rye Whiskey is available throughout Oregon at $72.95 per 750mL bottle. To locate a bottle, visit: oregonliquorsearch.com.