Wild Roots Tasting Room Reopens In Northeast Portland
|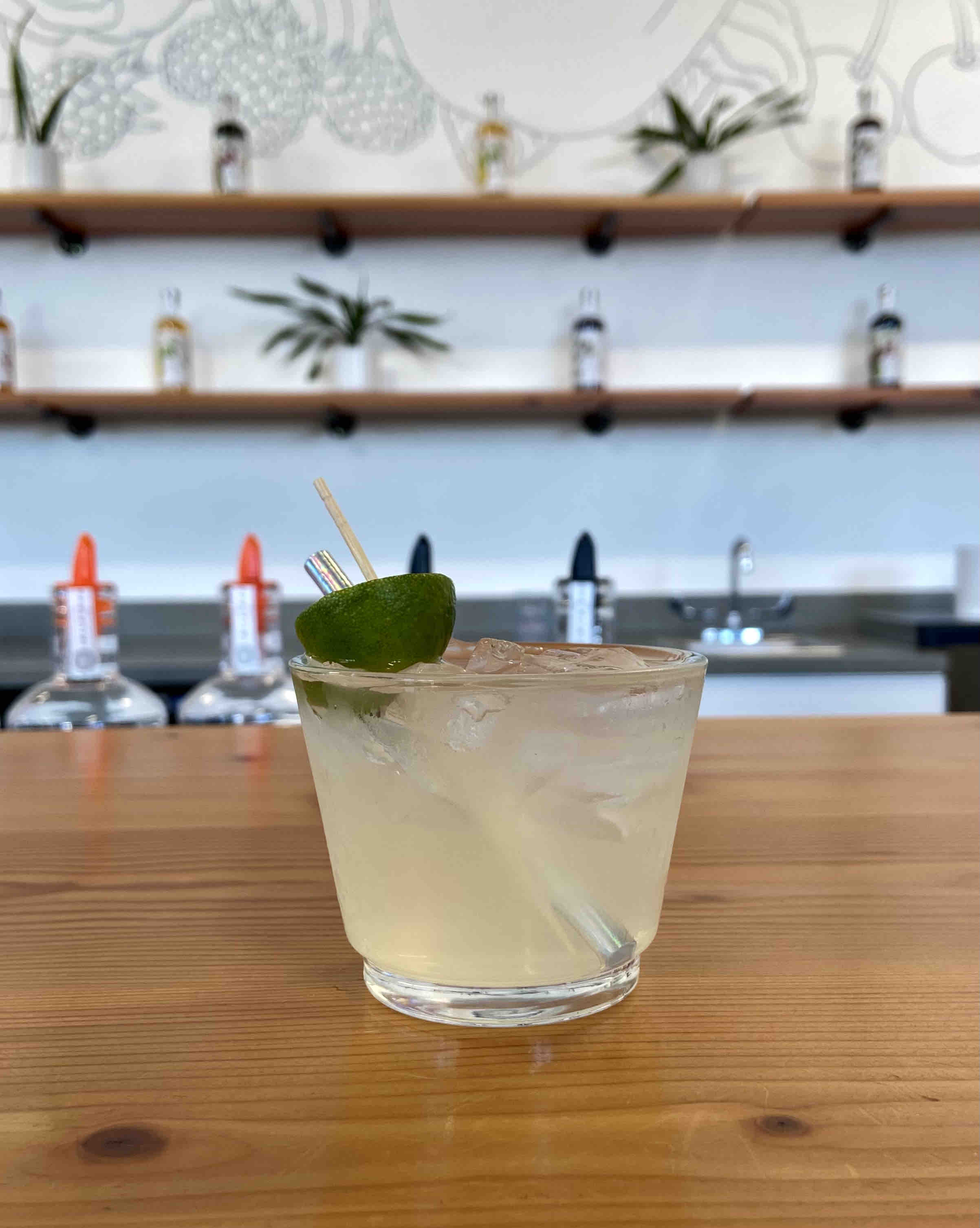 After an extended closure for the better part of a year, Wild Roots Tasting Room is back open and serving up some tasty cocktails using Wild Roots Spirits. Located on the lively corner of East Burnside and Grand Avenue in Northeast Portland, the tasting room offers a nice, bright inviting space to sample Wild Roots various spirits or to enjoy in a cocktail.
Wild Roots Spirits was founded in 2012 by husband-and-wife team, Chris Joseph and Ali Joseph in Portland. Now with a distillery in Sisters, Oregon, Wild Roots creates an array of vodkas and gins using only all natural ingredients, many from the Pacific Northwest.
The distillery's current offerings include eight fruit-infused vodkas: Raspberry, Apple & Cinnamon, Pear, Dark Sweet Cherry, Cranberry, Peach, Marionberry and Huckleberry; a Cucumber & Grapefruit infused Gin; and Non-infused Vodka and a London Dry Gin. These fruit flavors that are infused into Wild Roots' various vodkas and gin are full of fresh, natural flavors and aromas. Every bottle of Wild Roots infused spirits contains over one pound of locally sourced fruit, giving it a unique color, smell, feel and homegrown taste.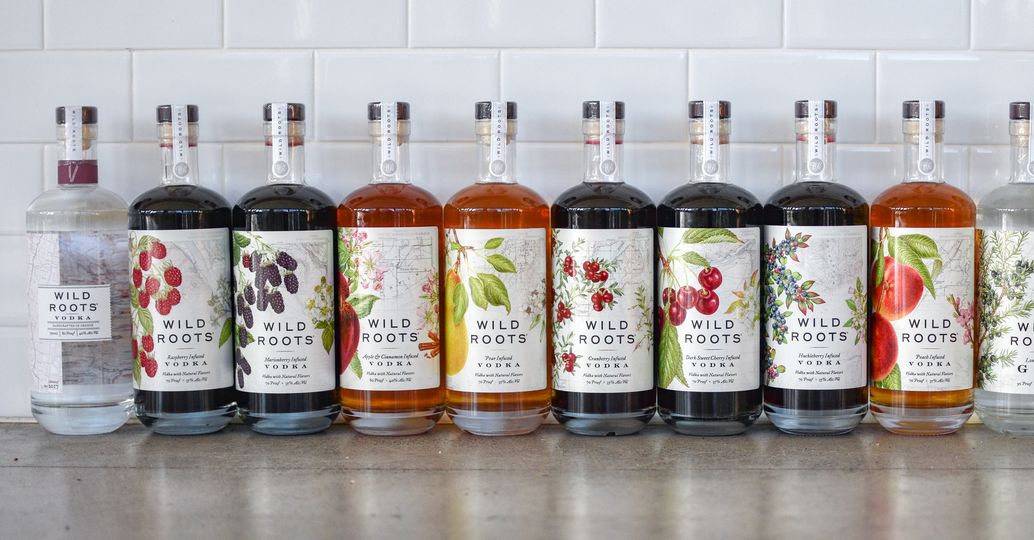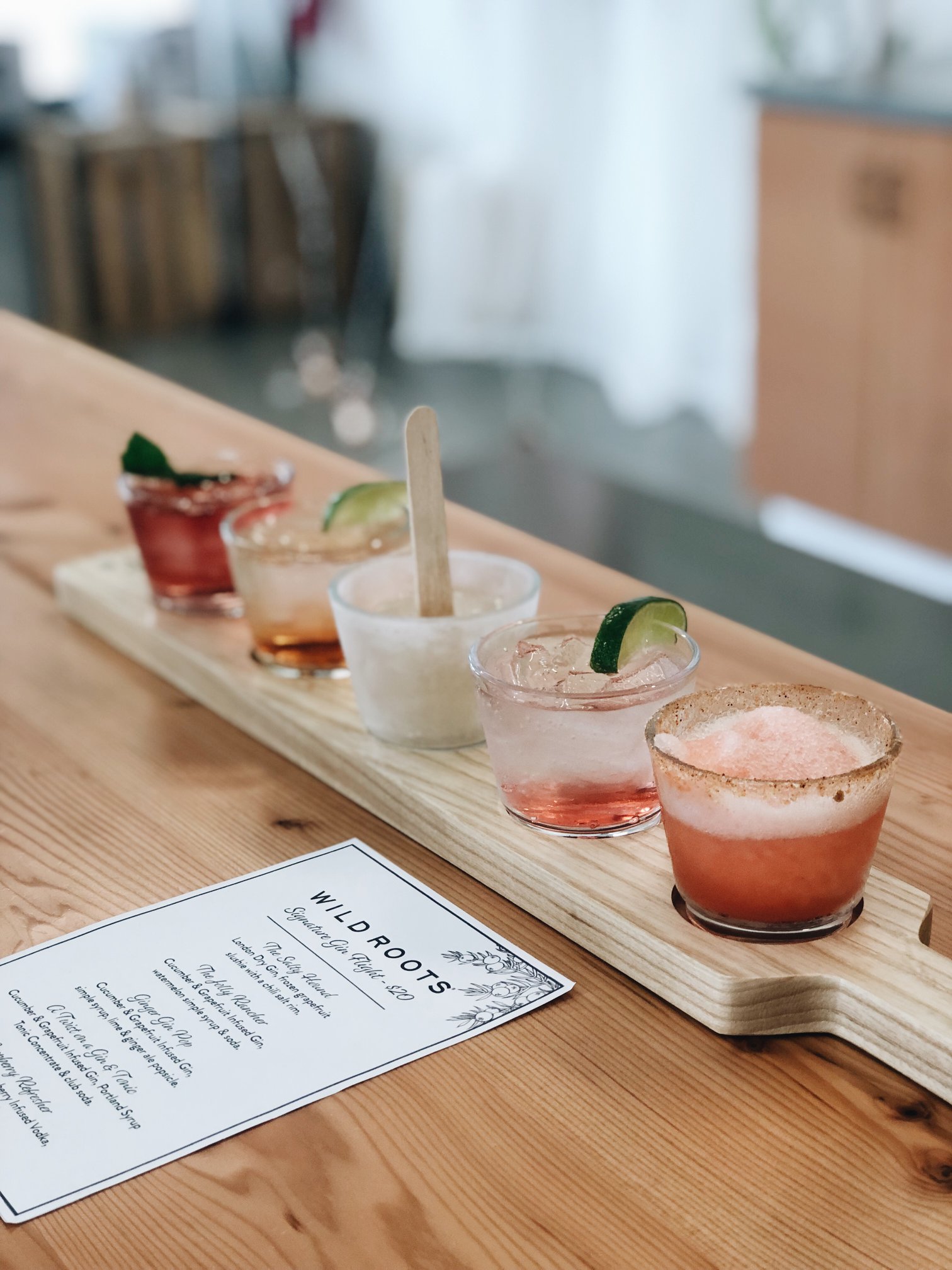 In addition to these full-strength bottles, Wild Roots launched a satisfying line of Vodka & Soda canned sparkling cocktails earlier this year. Flavors include Peach, Lemon, Blackberry and Raspberry. From sampling through these earlier this year, these four flavors are an upscale option to a hard seltzer and are quite delicious and great for any outdoor activity.
Now with its tasting room back open, imbibers can introduce themselves or revisit the offerings from Wild Roots Spirits. There one can choose from an extensive menu that includes its spirits in a flight, mini cocktails, or even in a slushie! The tasting room also offers various zero-proof cocktails for those not partaking.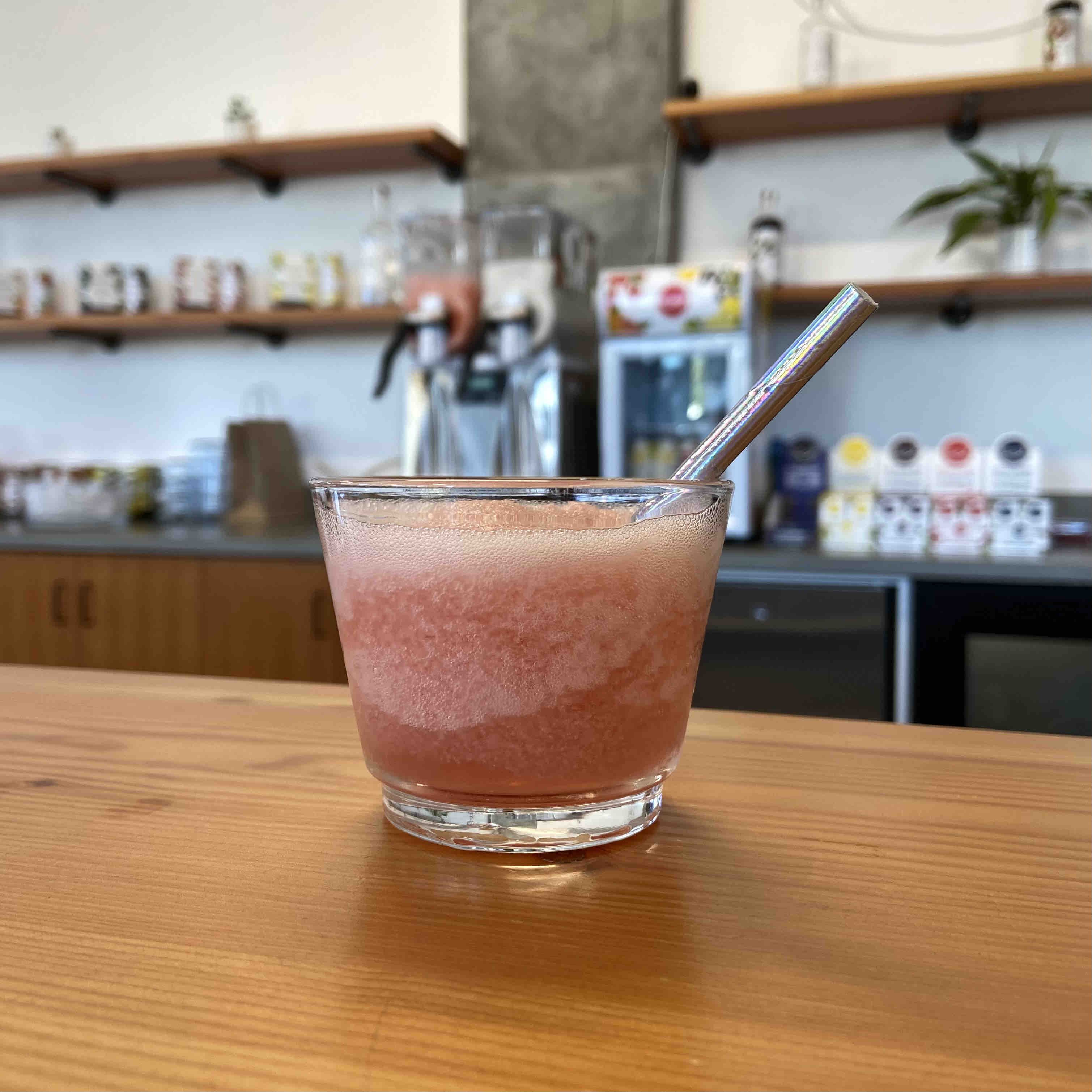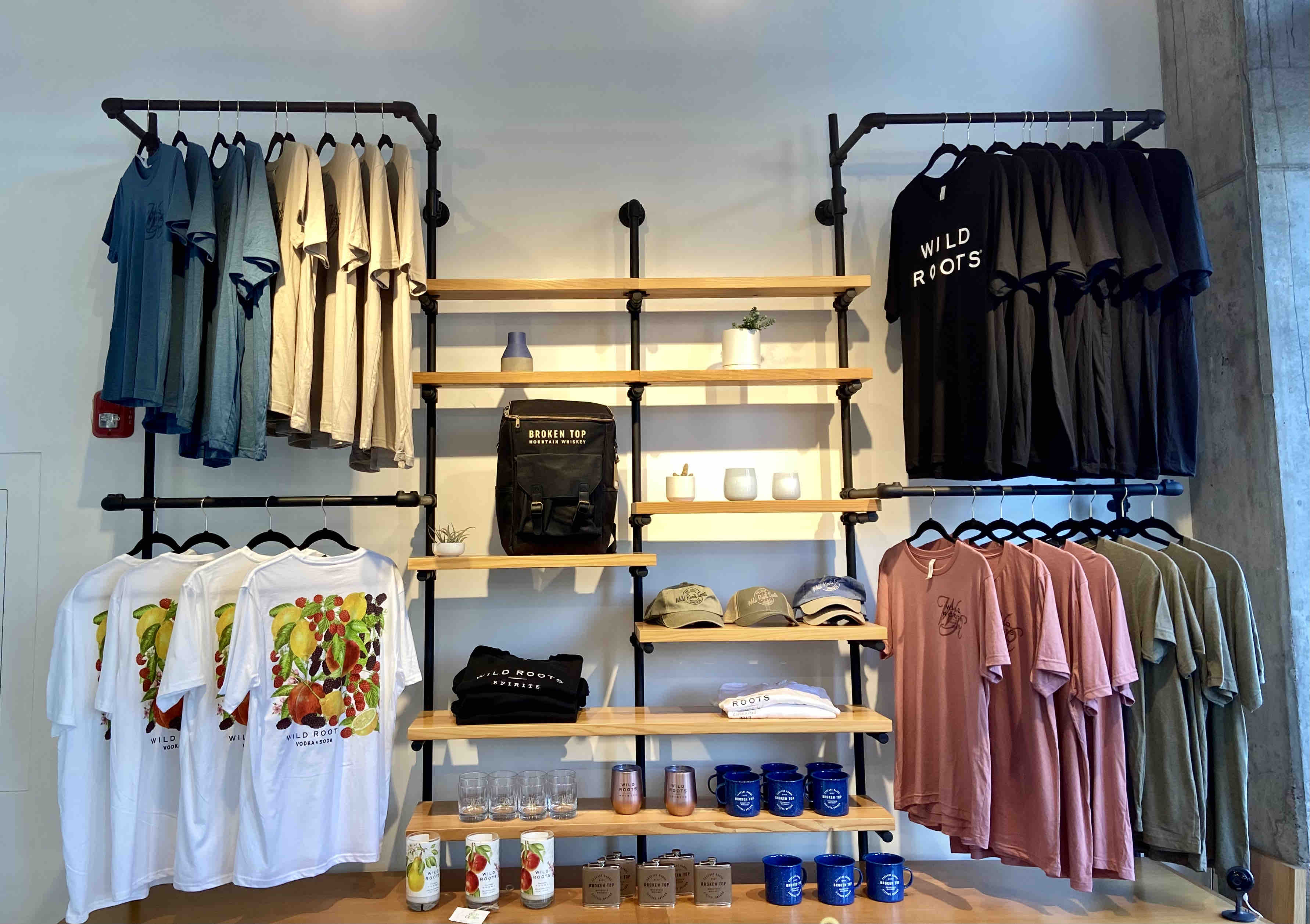 During our recent visit we enjoyed a few hand-crafted cocktails and a mini-slushie. The slushie machine was serving up two bases – grapefruit and lemonade – that can have any of its spirits added to it. The grapefruit was thirst quenching with Wild Roots London Dry Gin added to it. Perfect for a summer late afternoon! For a list of Wild Roots inspired cocktails, click here: https://www.wildrootsspirits.com/cocktails.
Wild Roots London Dry Gin was awarded a Bronze Medal in the 2021 New York International Spirits Competition. Last year both Wild Roots Gins were awarded Double Gold in the 2020 Sunset Magazine International Spirits Competition. Wild Roots Cucumber & Grapefruit Infused Gin scored a 95 and Wild Roots London Dry Gin scored a 96.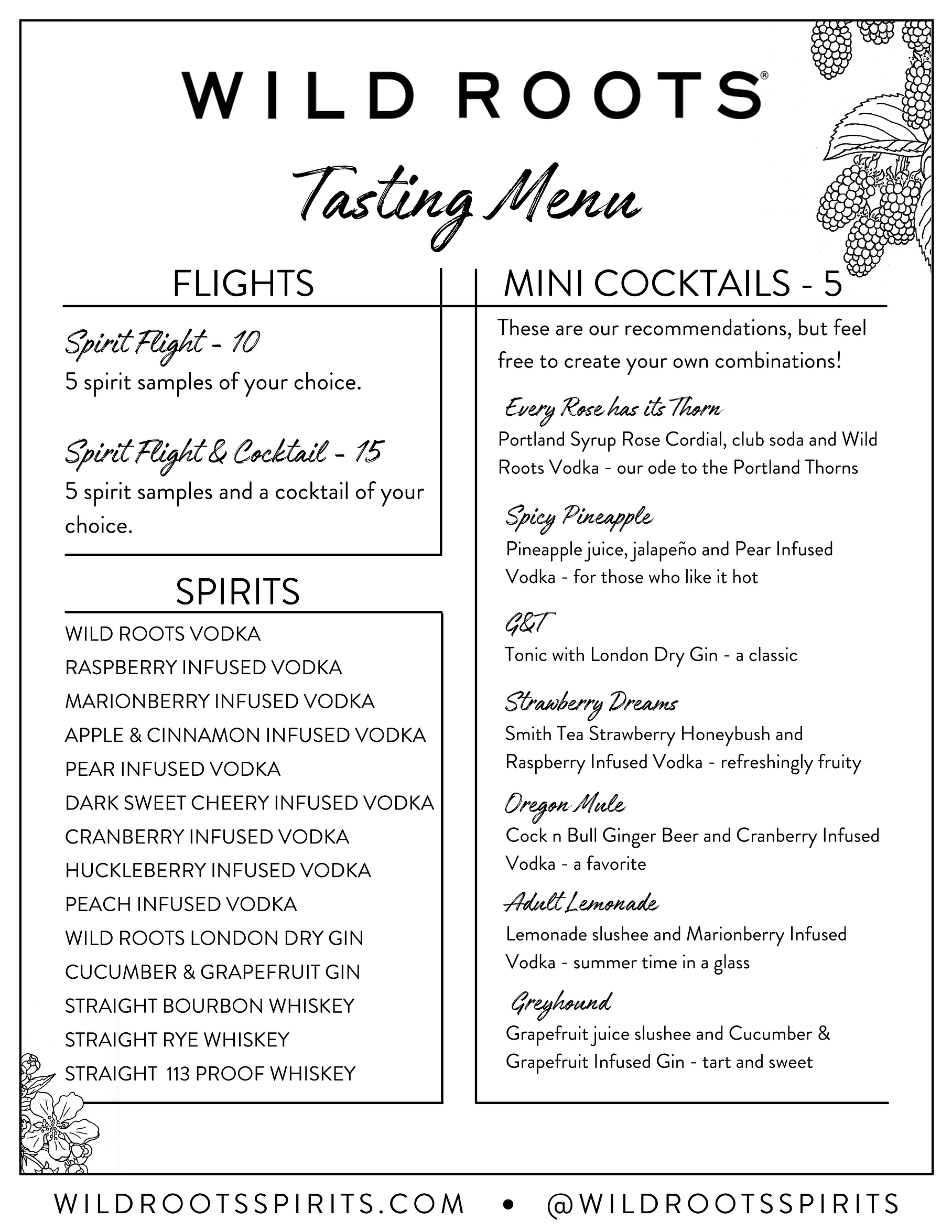 The Wild Roots Spirts Tasting is open daily from Noon – 6:00pm. Stay up to date on all things Wild Roots Spirits by following the distillery on Facebook and Instagram or visit its website at https://www.wildrootsspirits.com/.
Wild Roots Tasting Room
77 NE Grand Ave – Suite F
Portland, OR 97232