4th Annual Fire & Brimstone
July 25, 2015 @ 11:00 am

-

July 26, 2015 @ 9:00 pm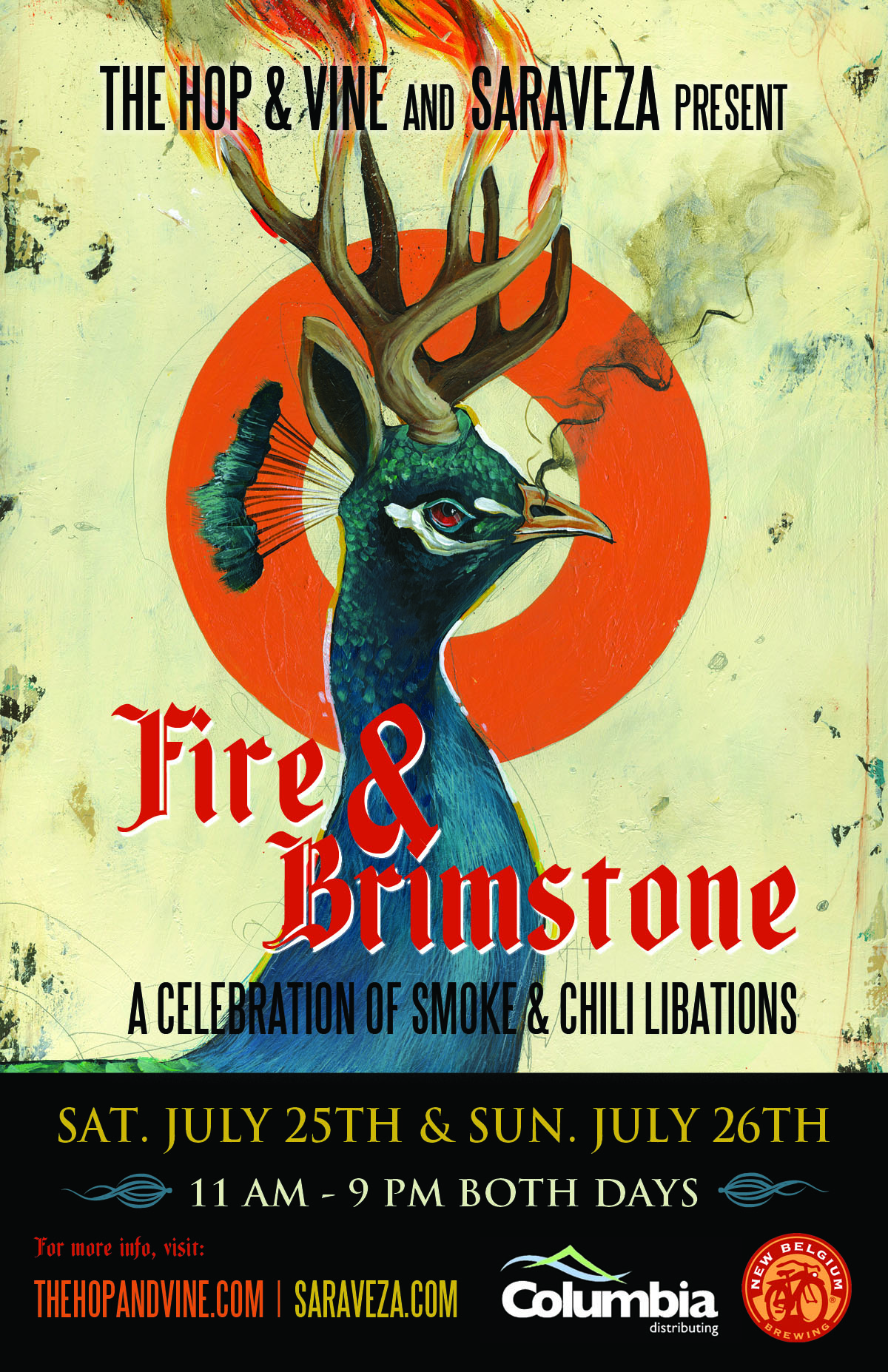 Saraveza and The Hop & Vine will be host to the 4th Annual Fire & Brimstone on Saturday, July 25 and Sunday, July 26. Taking place both days from 11:00am to 9:00pm, Fire & Brimstone will be a celebration of smoke and chili beers, ciders and cocktails. Both venues, which are walking distance from one another, will feature smoke and chili beers, a smoke or chili cider on draft, and a specialty cocktail. Smoky and/or spicy food pairings will compliment the beverage selection. To compliment the smoky/spicy beverage selection, Saraveza will feature its infamous Bamburg Onion and The Hop & Vine will be serving up a variety of tantalizing smoky and spicy tacos!
This year in lieu of tokens, each venue will offer individual 5oz pours of all draft offerings for $2.50 each during festival hours.
The Hop & Vine will be pouring the following:
Chili Beers:
Evil Twin Imperial Biscotti Break (through randall w/ chipotle & cinnamon)
Heretic Evil Cousin IRA w/ Habanero
Del Ducato My Blueberry Nightmare (bottle pour)
Trois Dames 2x Jalapeno Raspberry
Smoke Beers:
New Belgium Eric's Ale (through randall w/ smoked peaches & habanero)
Bahnhof Oak Smoke Berlinerweisse
Del Ducato Brett Peat (bottle pour)
Schlenkerla Rauch Marzen
To stay up to date with all the festivities please follow the Facebook Event Page.
The Hop & Vine
1914 N. Killingsworth St.
Portland, OR
www.TheHopandVine.com