Portland Craft Beer Festival
July 4, 2015 @ 12:00 pm

-

10:00 pm

$20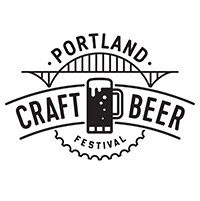 Portland will be graced with yet another new beer festival this summer. The Inaugural Portland Craft Beer Festival will kick off the first weekend of July from Friday, July 3rd through Sunday, July 5th at The Fields Park in Portland's Pearl District. This new festival is said to unofficially kick off the Oregon Craft Beer Month.
What makes the Portland Craft Beer Festival (PCBF) festival different from others is that the organizer, Joseph Sundberg, states that the craft beers available will only be from the nearly 6o breweries within Portland's city limits. Aside from the Portland craft beer, there will be other beverage choices from Portland's Cider Riot!, Reverend Nat's Cider and wine from Coopers Hall.
Delicious bites will be available from local food carts: Bunk Sandwiches, The Dump Truck, Farm to Fire Pizza, Urban German and, on Sunday, Ruby Jewel ice cream.
There may still be some late entries, but here is the current list of the 45 participating breweries:
• 10 Barrel Brewing
• 13 Virtues Brewing
• Alameda Brewing
• Baerlic Brewing
• Back Pedal Brewing
• Base Camp Brewing
• Breakside Brewery
• Bridgeport Brewing
• BTU Brewery
• Buckman Botanical Brewery
• Burnside Brewing
• Cascade Brewing
• Coalition Brewing
• Columbia River Brewing
• The Commons Brewery
• Deschutes Brewery
• Ecliptic Brewing
• Ex Novo Brewing
• Fat Heads Brewery
• Fire on the Mountain Brewery
• Gigantic Brewing
• Hopworks Urban Brewery
• Humble Brewing
• Kells Brewing
• Laurelwood Brewing
• Lompoc Brewing-5th Quadrant
• Lucky Labrador Brewing
• McMenamins Brewing
• The Mash Tun Brewery
• Migration Brewing
• Mt. Tabor Brewing
• Natian Brewery
• Occidental Brewing
• Old Town Brewing
• Pints Brewing Company
• Portland Brewing
• Portland U Brew
• Pyramid Brewery
• Rock Bottom Brewery
• Royale Brewing
• Sasquatch Brewing Company
• Stormbreaker Brewing
• Upright Brewing
• Uptown Brewing
• Widmer Brothers Brewing
The location of the festival in The Fields Park is a solid choice. We enjoyed the park last year during the annual Cider Summit that took place in June. Its close to some high density population along with being on bus and streetcar lines.
Hours for the Festival will be as follows:
Friday, July 3rd 4pm -10pm
Saturday, July 4th 12pm – 10pm
Sunday – Family Day, July 5th 12pm – 7pm
Entry cost will be $20.00 that includes a mug and 10 beer tickets. One ticket will yield one 4 oz pour and 4 tickets will buy a full pour. Additional tickets will be available for purchase at $1.00 per ticket. Advance tickets will be available through www.PortlandCraftBeerFestival.com after January 15, 2015.
CaskAide, Inc. and its partner charities are the non-profit beneficiaries of the PCBF. CaskAide, Inc. was formed to partner with the Portland Craft Beer Festival with the intent of supporting Portland neighborhood interests through the promotion of local breweries. CaskAide, Inc. will be contributing this year to Lion's Sight and Hearing Foundation, the Human Access Project (advocating public access to a  safe and healthy Willamette River).
For more information about volunteer opportunities, brewery participation, or sponsorship please contact Joseph Sundberg via email at joseph@portlandcraftbeerfestival.com or by phone at 971-570-3119.
The Fields Park
NW 11th Avenue and Overton
Portland, OR 97209