10 Barrel Brewing Clean Line Hard Seltzer Variety Pack
|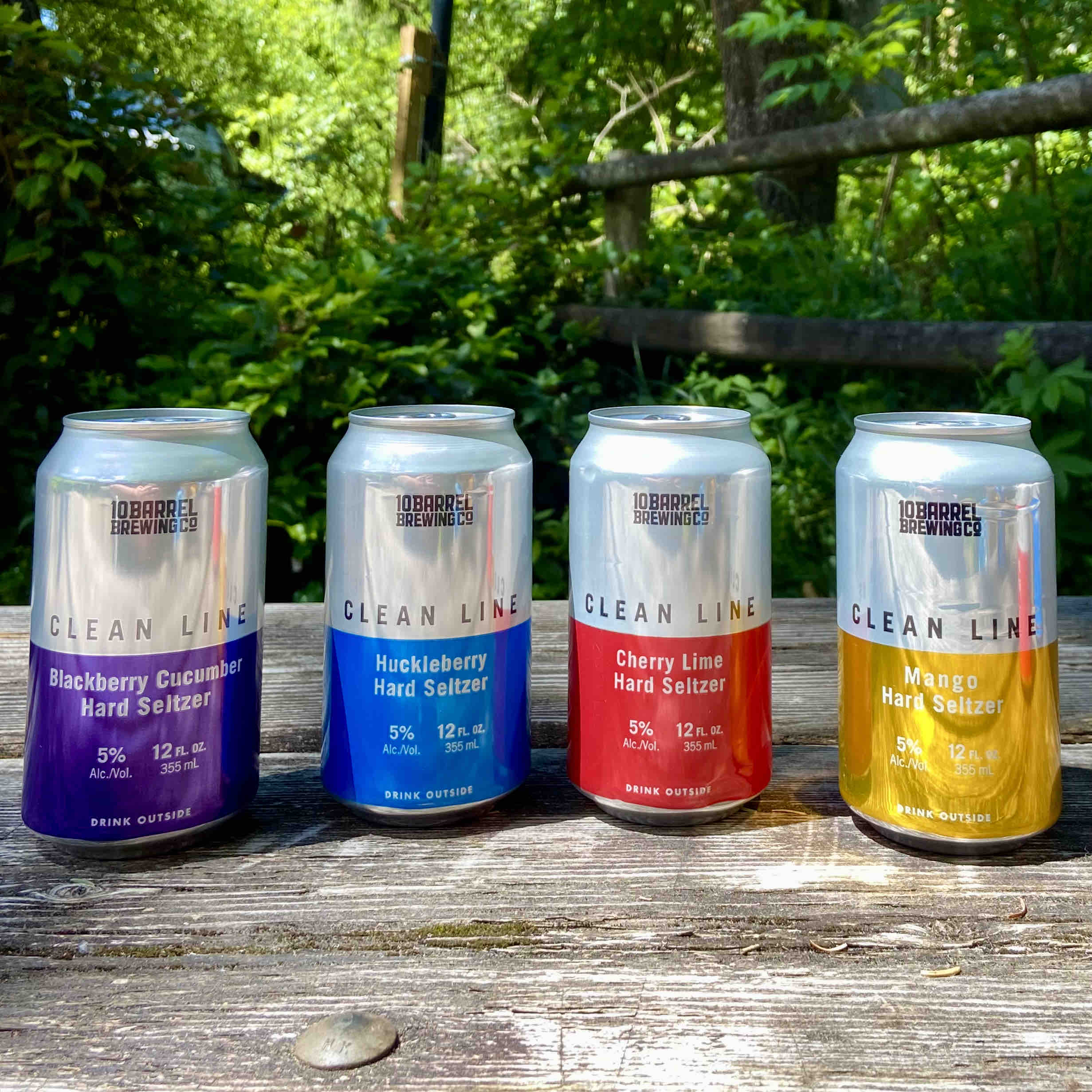 After launching single flavor of Mango in its Clean Line Hard Seltzer last year, 10 Barrel Brewing expanded this lineup with three additional flavors this year. Cherry-Lime, Huckleberry, and Blackberry-Cucumber join Mango as part of the year-round Clean Line Hard Seltzer Variety Pack.
Coming in at 100 calories and 5% ABV per 12oz can, Clean Line was fermented to offer a variety of flavors for those that want a sessionable adult beverage but are concerned a bit about their calorie intake. Each can of Clean Line is low in sugar, under 1 gram, and
Each of the four flavors are unique and bring their own intrigue to the forefront. Clean Line is much more flavorful than the standards from the big players such as White Claw and Truly. These lightly carbonated Clean Line Hard Seltzers are perfect on their own or as a mixer to create a craft cocktail.
Of the four flavors of Clean Line, during our perusing of the mixed 12 pack, we can to enjoy three for the four flavors. The Cherry-Lime, Huckleberry and Mango were quite refreshing and on the mark with their flavors. All three are excellent hard seltzer offerings. However, the Blackberry-Cucumber offering did lead to some less than positive results. This one was much more prominent on the cucumber flavor that overtook any blackberry flavor that created a combination that wasn't all the desirable. We will stick with 10 Barrel's Cucumber Crush when seeking out the cucumber flavor!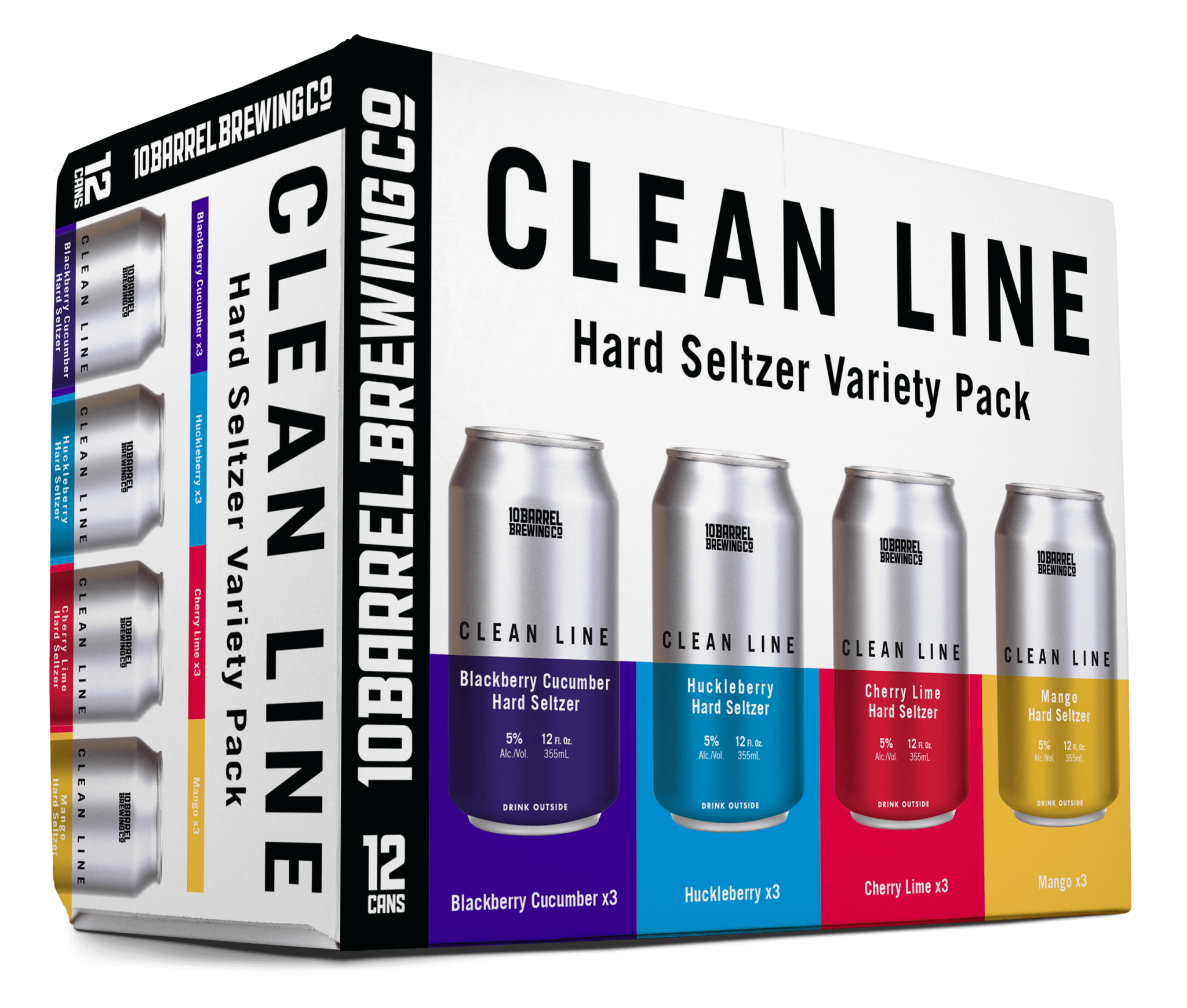 To locate the Clean Line Variety 12 Pack of three, 12oz cans of each flavor, utilize the 10 Barrel Brewing Finder.