Basic Hard Seltzer Now Available in Lemon, Cucumber, Cranberry, and Pamplemousse
|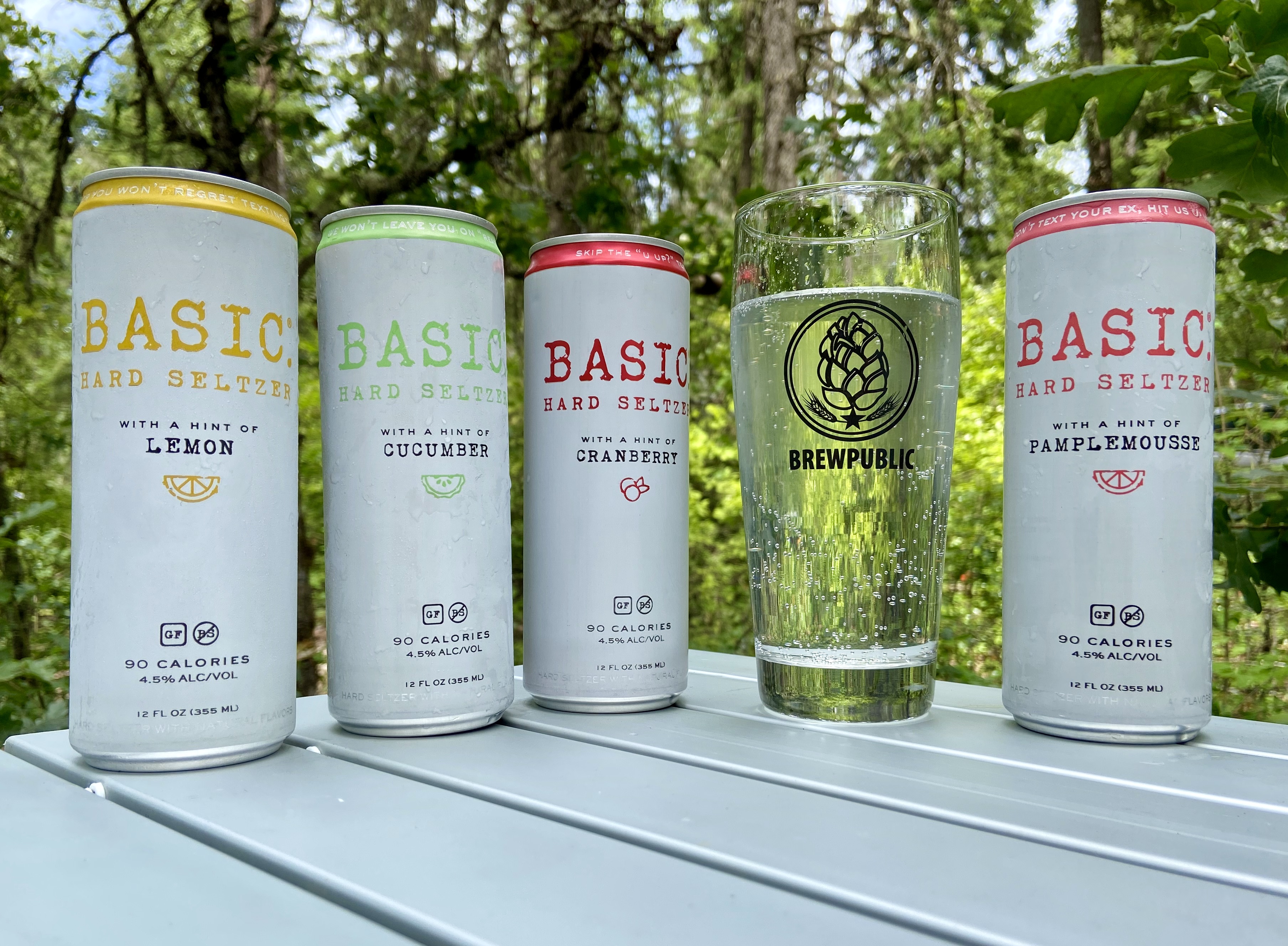 If you're looking for something light in calories, moderate in alcohol and full of flavors, a new lineup of hard seltzer has arrived. Basic Hard Seltzer is available in four flavors – Lemon, Cucumber, Cranberry, and Pamplemousse – in a Variety 12-pack.
Basic Hard Seltzer comes from Phusion Products, a company that is best known for producing Four Loko. Established in 2005, Phusion Products features a portfolio of alcoholic beverages in over 40 countries. In addition to Four Loko and Basic Hard Seltzer, it also produces Basic Vodka, Hard Frescos, Moksato Life and Earthquake.
"At Phusion, we take pride in our ability to innovate based on what consumers are looking for. People want less frills and less noise, especially now. This is why we're so thrilled to launch Basic Hard Seltzer," said Jaisen Freeman, Co-Founder of Phusion Projects, in a press release. "All four flavors speak to the belief in getting back to the basics, simple ingredients done right. We're really proud of that."
Phusion Products developed the Basic Hard Seltzer from mixing its Basic Vodka with various fruits such as a splash of grapefruit (pamplemousse) or cranberry and a squeeze of lemon or cucumber. The result is a lineup of fruit forward hard seltzers that sit at 4.5% ABV and 90 calories with zero added sugars, 1 carb, and gluten free. Perfect for an afternoon in the sun.
"We launched Basic Vodka in 2019 and consumers just seemed to get it. No fluff, just great tasting vodka. While there is a time and place for complexity, it shouldn't be a prerequisite for what's in your drink," said Samantha Catalina, Marketing Director at Phusion Projects, in a press release "We believe Basic Hard Seltzer will receive the same warm reception."
To stay in contact with its fans, Basic Hard Seltzer wants you to send them a text message at 312.500.6627. This number is printed on the lid of every can and allows you to drop them a message, one that the company will reply to you.
Basic Hard Seltzer is available in Variety 12-Packs around the Portland area at Plaid Pantry and other retailers. Find it for yourself using the Basic Hard Seltzer Locator here: https://drinkbasic.com/basichardseltzer/findit/.