New Belgium Brewing Joins the Hard Seltzer Category with Fruit Smash
|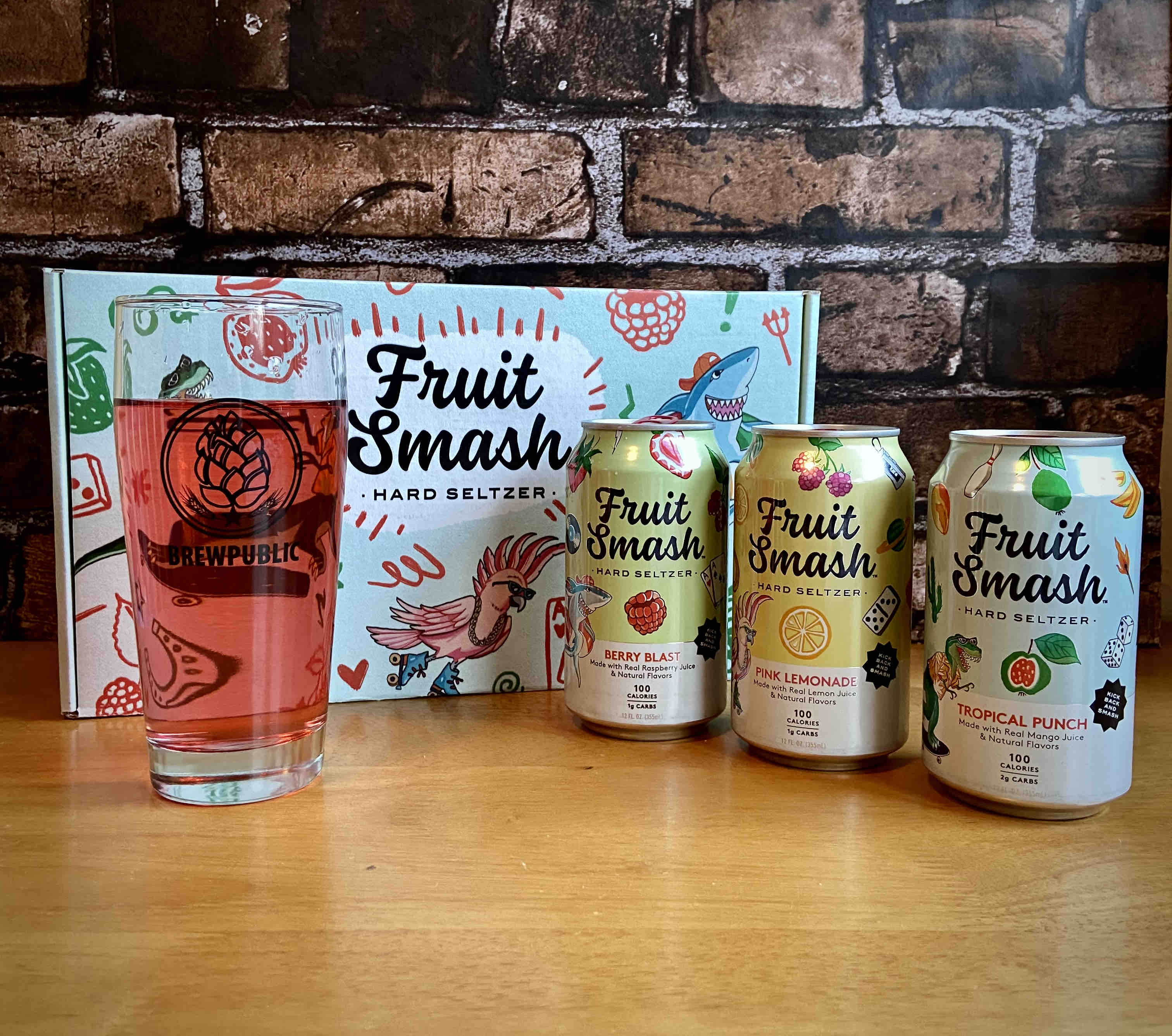 With its tagline of #SORRYFORSELTZERING, New Belgium Brewing has nothing to be ashamed of on Fruit Smash, its new lineup of hard seltzers. Available in three flavors, Pink Lemonade, Tropical Punch, and Berry Blast, Fruit Smash is one of the better hard seltzers that we have perused.
Hard Seltzer is a category that continues to grow exponentially with no end in sight. Part of the Flavored Malt Beverage (FMB) category, this segment of the market recorded $6.8 billion in sales and a 68.2% increase last year according to Information Resources Inc. (IRI). Whereas the Craft Beer segment took a 9% decrease this past year. Brewers are noticing this growth in Hard Seltzers and many more are jumping into the fray.
New Belgium Brewing is no different as it nearly dabbled in the segment last year with its Agua Fresca Cerveza Mural line last year. This was a heavily fruited ale that toed the line of a FMB but remained an ale. However, this year New Belgium goes all in on its Hard Seltzer, Fruit Smash that has launched with three flavors.
Packaged in regular 12oz style cans as opposed to the traditional slim can the many other seltzers are packaged in; Fruit Smash goes all in with a fruit forward seltzer made and marketed for the "better for you" category. Each seltzer sits at 4.7% ABV, 100 calories, and 1 to 2 grams of carbs with no added sugar.
What New Belgium brings to the table on its Fruit Smash where the fruits of each flavor offering are the shining stars. There's nothing complicated with these beverages, just a crisp and refreshing beverage with no sugary aftertaste that is low in calories and alcohol. This lineup is right up there with our other favorite seltzer lineup, Suzie's Organic Hard Seltzer.
Our favorite of the bunch is Fruit Smash Berry Blast. We are told that this one is infused with strawberry, raspberry and cherry but it's the slight tartness of raspberry that come to the forefront of the flavor profile. Fruit Smash Tropical Punch offers up juicy tropical flavors of mango, passionfruit and tangerine. Something worth using a mixer with a jigger of your favorite gin. Rounding out the lineup is Fruit Smash Pink Lemonade. Yep, the summer staple of adding raspberries to your lemonade, just like grandma made, and its quite satisfying.
Visit fruitsmashseltzer.com to locate a retailer stocking Fruit Smash from New Belgium Brewing.