New Belgium Brewing Launches Wild Nectar Hard Juice
|
New Belgium Brewing continues to expand its offerings beyond just beer. A few years back the Certified B Corp brewer launched its flavorful and refreshing Fruit Smash Hard Seltzer line. Now the brewer has launched Wild Nectar Hard Juice into limited distribution.
Venturing away from a hard seltzer and other FMBs as Wild Nectar Hard Juice is made with real fruit juice. It arrives in three flavors – Passionfruit Lime, Strawberry Guava, and Passionfruit Orange Mango. Compared to hard seltzers that feature just a hint of flavor, drinkers can expect a more fruit-forward and flavorful experience with Wild Nectar. At 5% ABV, gluten free, only one gram of added sugar, and 130 calories or less, Wild Nectar offers a new hard beverage made with ingredients elevated to a higher standard.
"Consumers are looking for more options in the hard beverage space, so we created an exciting new product in this new category that delivers a unique flavor experience," said Jared Spagnola, Brand Manager at New Belgium Brewing. "Wild Nectar is incredibly easy drinking without sacrificing on big, fresh fruit flavor."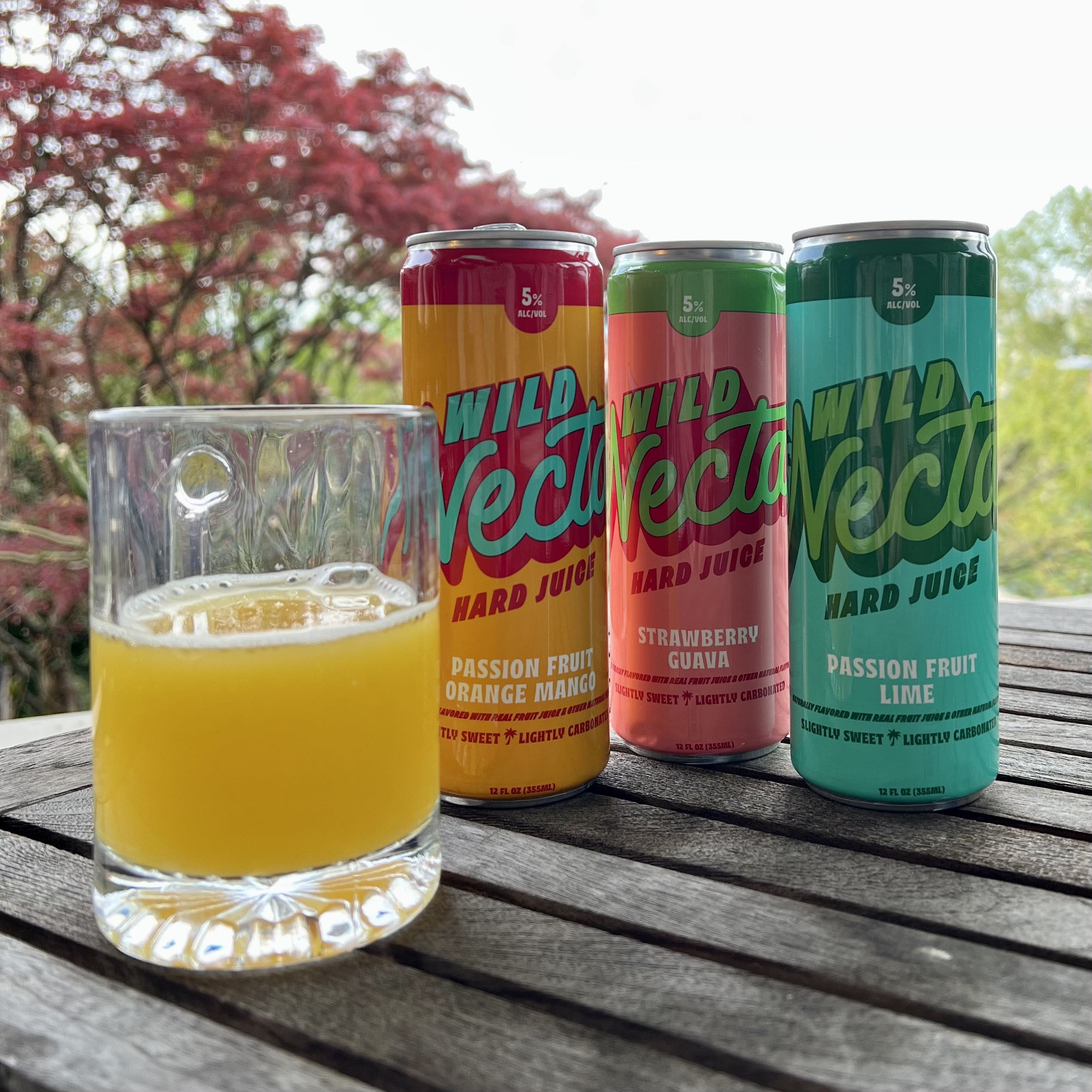 From sampling through all three flavors, there were a few standouts. We ranked the flavors with Strawberry Guava leading the pack and was followed by Passion Fruit Orange Mango and Passion Fruit Lime. The fruit flavors are definitely much more prominent than in hard seltzer or other FMBs, which does make for a more pleasant drinking experience.
Launching in slim, 12 oz cans, Wild Nectar Hard Juice can be found at select retailers in Colorado, North Carolina, Pennsylvania, and Illinois. It's available in two pack options. Find Passionfruit Orange Mango in a 4-pack, and Strawberry Guava and Passionfruit Lime in an 8-pack.
For more information about Wild Nectar, visit newbelgium.com. To find the nearest Wild Nectar Hard Juice or any of New Belgium's other offerings, visit our beer finder.