Old Town Brewing Launches Upper Left Seltzer Co. With Two Nostalgic Flavors
|
A new line of hard seltzer enters the marketplace in the Portland area today as Old Town Brewing launches its new Upper Left Seltzer Co., an adults-only seltzer line featuring retro candy shop flavors in a can. This new lineup is calorie, carb, and sugar friendly with only 99 calories, 1g carb, 0g sugar per can. The product is also gluten-free and made with natural flavors.
Upper Left Seltzer Co. enters the Portland market with two nostalgic flavors that are reminiscent of retro confections and local pop-stores of the 1970's, married with pure ingredients with light, crisp flavors. The two introductory flavors include Key Lime Pie and Cotton Candy. Though these flavors scream out a bit of being full of sweetness, according to Upper Left Seltzer Co.'s press release, these beverages finish clean on the palette with the perfect hint of your favorite treats.
Old Town Brewing enters the hard seltzer market as the category continues to grow and pulls from sales of other alcoholic beverages, including beer. This market segment is now an estimated $4.5 billion market with predicted growth of more than 16% from 2020 to 2027. Regionally only a handful of craft breweries have entered the hard seltzer market. This includes Ninkasi Brewing with its Pacific Sparkling, Bale Breaker Brewing with its YOXI  and Reuben's Brews with its FruitFizz. Here in Portland, Old Town Brewing felt that is was critical to enter this world of light, refreshing alcoholic beverages.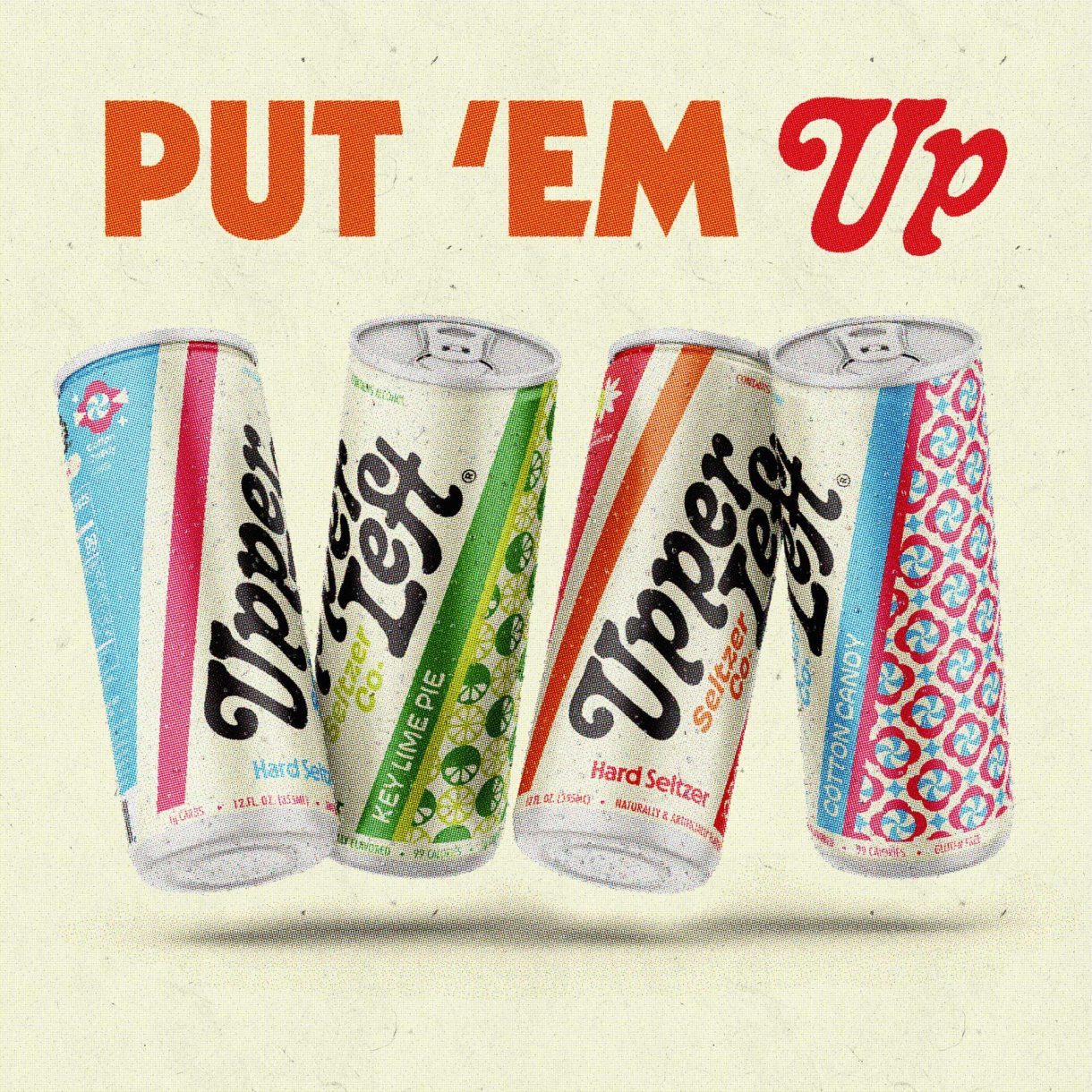 "When we first started conceptualizing a new craft seltzer brand, we knew we wanted to create something that of course, tasted incredible, but also evoked a feeling of nostalgia and fun. There are tons of fruit and herbaceous flavored seltzers on the market, so went with something completely different," said Adam Milne, founder and owner of Upper Left Seltzer Co., in a press release. "The result of years of development and testing is UpperLeft Seltzer Co., adorned with retro-inspired branding and filled with confectionary inspired flavors, we know we've created something special, and we can't wait for everyone to try it."
Upper Left Seltzer is available beginning today, September. 16, 2021, at Zupan's Markets across Portland and at Old Town Brewing and Baby Doll Pizza. For more information please visit UpperLeftSeltzer.com and follow the seltzer lineup on Instagram for updates at @UpperLeftSeltzer.