Public Coast Brewing Enters the Hard Seltzer Market with Blueberry Hard Seltzer
|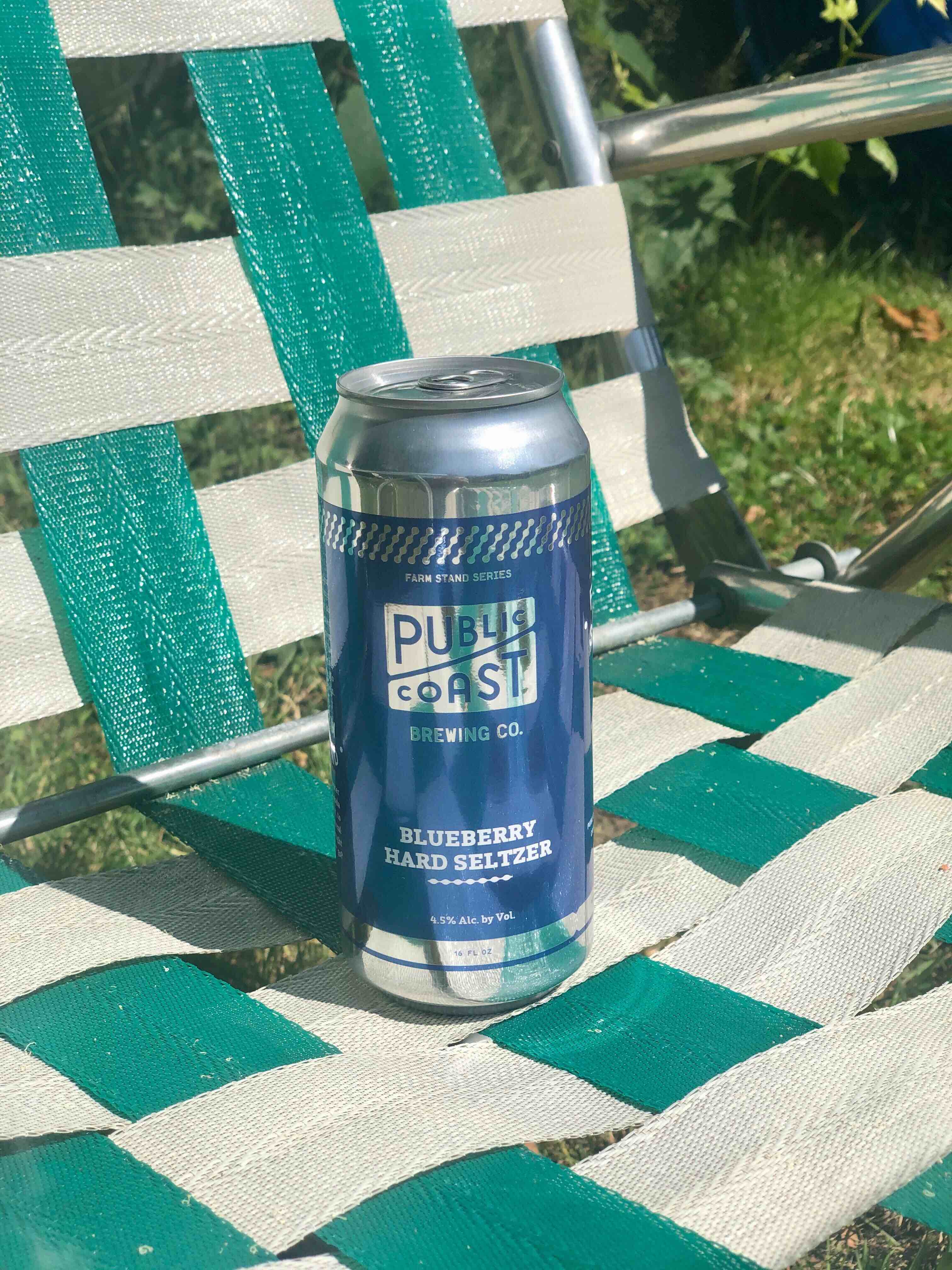 Out in Cannon Beach, Public Coast Brewing, the brewery named after the Oregon Coast, has joined the hard seltzer market with Blueberry Hard Seltzer.
The latest in the brewery's Farm Stand Series, Blueberry Hard Seltzer features blueberries grown at its 40-acre Public Coast Farm in located in Banks, Oregon. It is here where Public Coast grows blueberry bushes, beehives, fruit orchards and soon-to-be-planted hops
Blueberry Hard Seltzer is fermented with locally grown Public Coast Farm blueberries and unrefined cane sugar to create a low-calorie summer alcoholic beverage. Sitting at a sessionable 4.5% ABV, Blueberry Hard Seltzer is described as being crisp, light and naturally gluten-free.
"In these early days of summer, few things are as refreshing as our new Blueberry Hard Seltzer," said Will Leroux, Public Coast's head Brewmaster, in a statement. "With fresh blueberries harvested from our very own farm, this low-alcohol, easy-to-drink beverage is a fun addition to our line-up of brews, each of which is inspired by the beautiful, lush region in which we live."
Public Coast's Blueberry Hard Seltzer joins the NW Honey Red Ale in the brewery's Farm Stand Series, highlighting ingredients grown at its sister property, Public Coast Farm. Blueberry Hard Seltzer is available on-tap and in cans at Public Coast's brewpub in Cannon Beach. For a full list of beers on tap or order online for curbside pickup, visit: publiccoastbrewing.com/beer/.