Rainier Seltzers Join The Ever-Expanding Hard Seltzer Category
|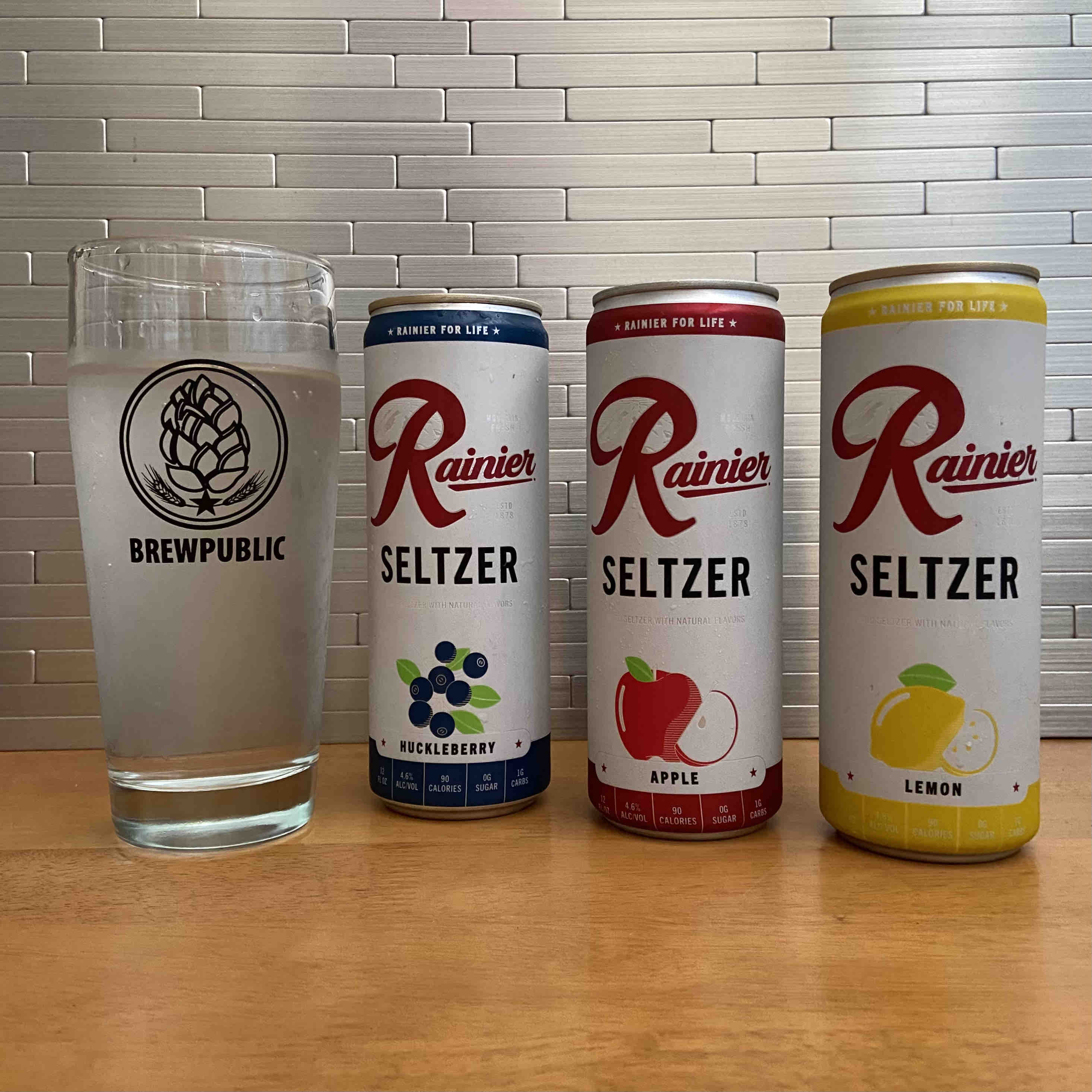 Inspired by flavors from the Pacific Northwest, Rainier Beer has launched its own lineup of Rainier Seltzer. Its three-flavor lineup includes Huckleberry, Apple, and Lemon.
Rainier joins the growing yet more competitive market of hard seltzers. This product category saw sales total nearly $4 billion in the COVID stricken year of 2020. These sales come at the expense of beer and cider sales, a main reason why more and more breweries are entering the fray.
As part of the Pabst Brewing Company family of brands, Rainier Seltzer joins a lineup of Hard Seltzers from Pabst. Just as the as Pabst Blue Ribbon Hard Seltzers are produced in Verona, Wisconsin, the Rainier Seltzer is as well.
Rainier Seltzer is packaged in 12oz slim cans with the tag line of "Rainier For Life" that adorns the top of the label. Each variety of Rainier Seltzer sits at 4.6% ABV and contains 90 calories, 16 grams of carbs and no sugar. The three Pacific Northwest flavors of Huckleberry, Apple, and Lemon are available in mixed 12-packs in Washington, Oregon, Idaho and Montana.
Of the three choices, we preferred Huckleberry the best. It also mixes quite well with a shot of gin poured over ice. Apple is nice, it's less tart than some green apple seltzer's that we've recently sampled. And best of all, Rainier Seltzers do not contain any of the strange off flavors on the finish as many of the popular seltzers do.
The Rainier Seltzer brand will be supported by paid social media advertising across Instagram and Facebook and programmatic and YouTube video with a series of films that detail the stories of the new  varieties. The drinks are described as a refreshing sidekick to pair with all your outdoor adventures.