Sail Away Coffee Co. Launches Sail Away Club Hard Seltzer x Cold Brew Coffee Infusion
|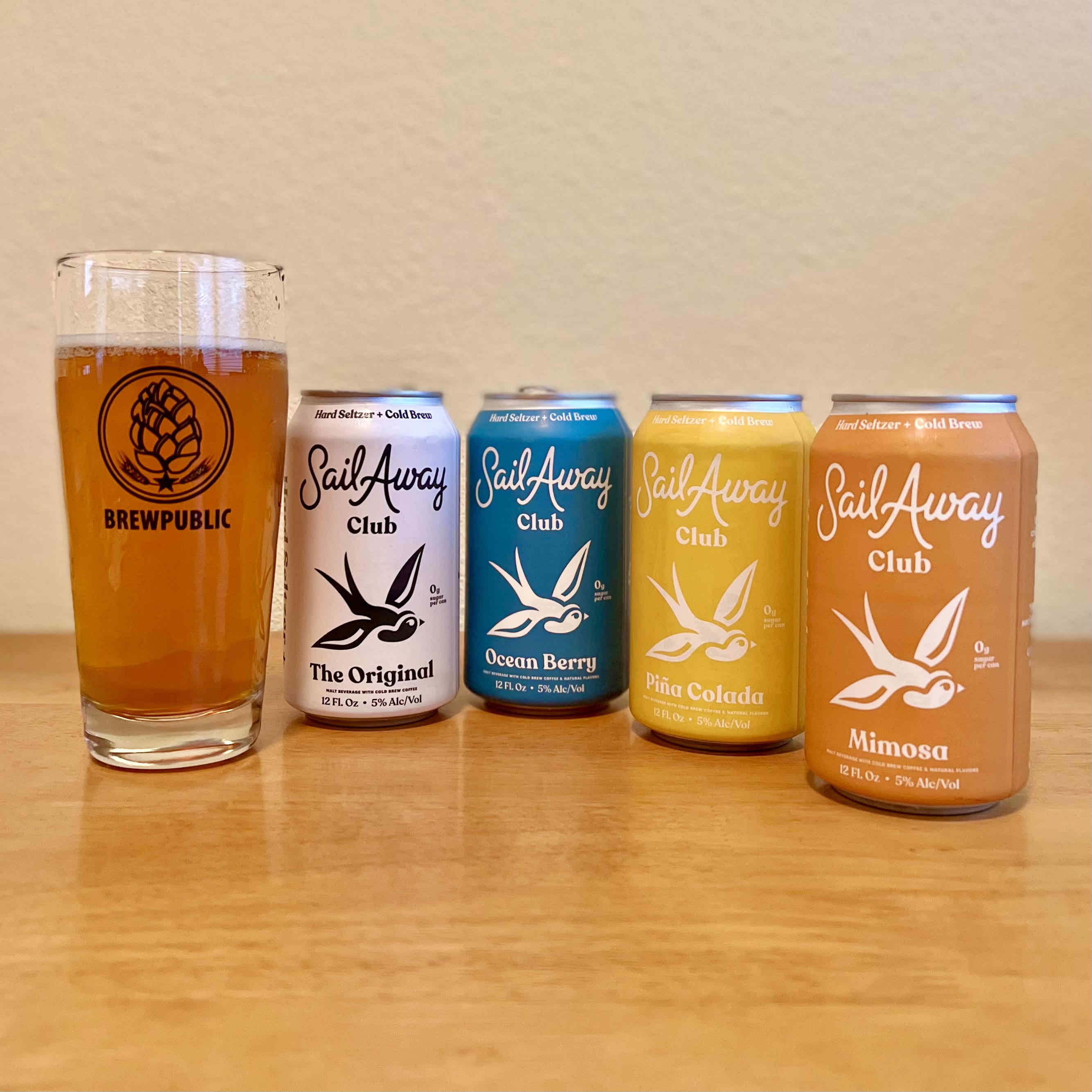 Yes, hard seltzers are quite popular and with this newfound popularity category extensions are making waves. One that we were intrigued by was the new Sail Away Club Hard Seltzer x Cold Brew from Sail Away Coffee Co.
This coffee infusion of a hard seltzer brings together four flavors – Ocean Berry, Piña Colada, Mimosa, and The Original – packaged in 12oz cans. Each 12oz can boasts as much caffeine as a half cup of coffee, while containing zero sugar and only 100 calories at a sessionable 5% ABV.
Sail Away Coffee Co. was founded by Chris Vetter in Long Island, NY in late 2015. At that time it launched a ready-to-drink cold brew product line that now is available in 750 retail locations and via mail order to 14 states including Oregon.
"Sail Away Club is unlike any alcohol OR coffee beverage you've ever tried before. It's truly unique," said Vetter, in a statement. "The flavors are so well balanced and the coffee compliments them perfectly. They're crisp, refreshing and will be your beach, brunch, or poolside go-to."
Sail Away Club Varieties:
The Original – for the coffee purists who like to keep things classic
Ocean Berry – the perfect sidekick for a day in the water, with a big splash of blueberry
Piña Colada – a tropical getaway for your tastebuds with hints of pineapple and coconut
Mimosa – a morning socialite's dream, combining two brunch classics and offering a sweet citrus flavor
From sampling through the lineup Sail Away Club we feel that hard seltzer may have jumped the shark with this line extension. When combining fruit and carbonated hard seltzer with a cold brew, the flavor profiles miss the target.
We are fans of a cold brew as much as anyone and do enjoy a hard seltzer from time to time, but this combination is a challenge on the palate. Maybe we just prefer our cold brew to taste like cold brew. The only variety that's salvageable is The Original, and this one was a bit of a struggle.
Sail Away Club's Hard Seltzer + Cold Brew is available online for shipping to the following states: Oregon, Nevada, New York, Connecticut, Florida, Pennsylvania, D.C., Alaska, Kentucky, Ohio, Vermont, New Hampshire, North Dakota, and Nebraska. For more information or to purchase, visit: www.sailawaycoffee.com.