Suzie's Organic Hard Seltzer Mountain Pack with 3 New Flavors
|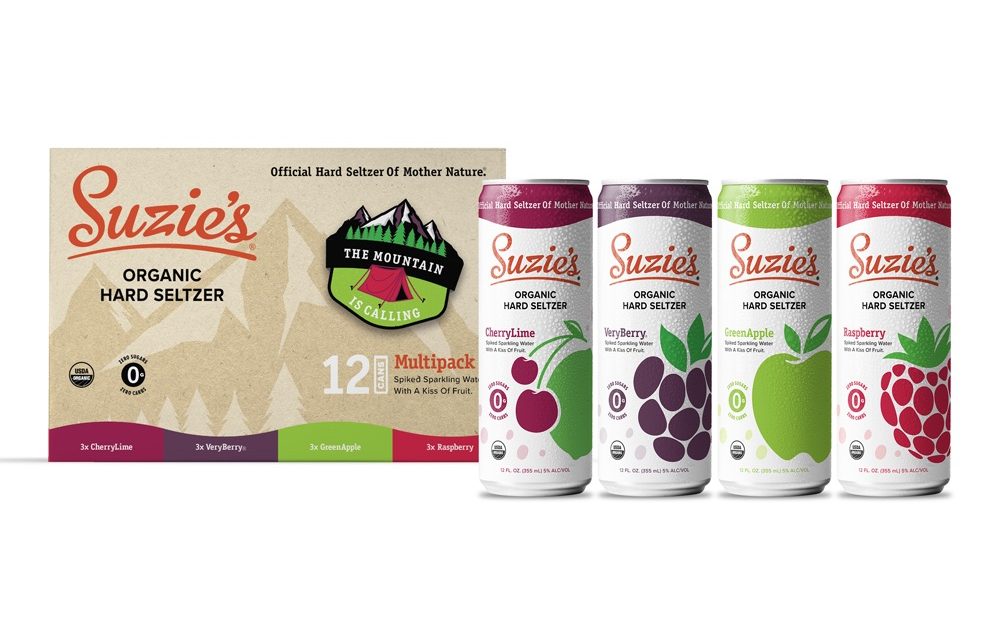 After having much success in the organic condiment market, last year Suzie's Organics entered the hard seltzer market with its lineup of Suzie's Organic Hard Seltzer. It opened a brewery in its home base of Pendleton, Oregon and created five flavors of USDA Certified Organic hard seltzer with Naked, CitrusFlip, KiwiMango, Peachy, and VeryBerry.
Now a year later, the hard seltzer maker adds three new flavors with GreenApple, CherryLime and Raspberry. These three flavors join VeryBerry in The Mountain Pack, a new multi-pack of its hard seltzer flavors inspired by the mountains.
As with the previous flavors of Suzie's Organic Hard Seltzer, these three new flavors fit right in with them. Our favorite is the CherryLime as it brings forth two flavors that meld well with one another. The new Raspberry is also an excellent choice and GreenApple lives up to its name for fans of that flavor profile.
"We think we've captured the spirit of the mountains in this package," said Chris Barhyte, President of Suzie's Brewery Company, in a statement. "The mountains are a big part of our story. We brew our seltzers with the cleanest, purist spring water from the Blue Mountains of Northwest Oregon and add ingredients grown using organic-certified farming practices."
Certified by Oregon Tilth, a leading organic certifier, Suzie's Organic Hard Seltzer ingredients meet the purist standard supported through manufacturing produced by wind-power in Pendleton, Oregon.
The Mountain Pack includes twelve 12 oz-cans, three of each flavor, that has a suggested retail price of $18.99. As part of its dedication to the outdoors, Suzie's Brewery is planting a tree for every Mountain Pack sold through its partnership with Eden Restoration Projects.