2 Towns Ciderhouse Acquires the Shuttered Nectar Creek Meadery
|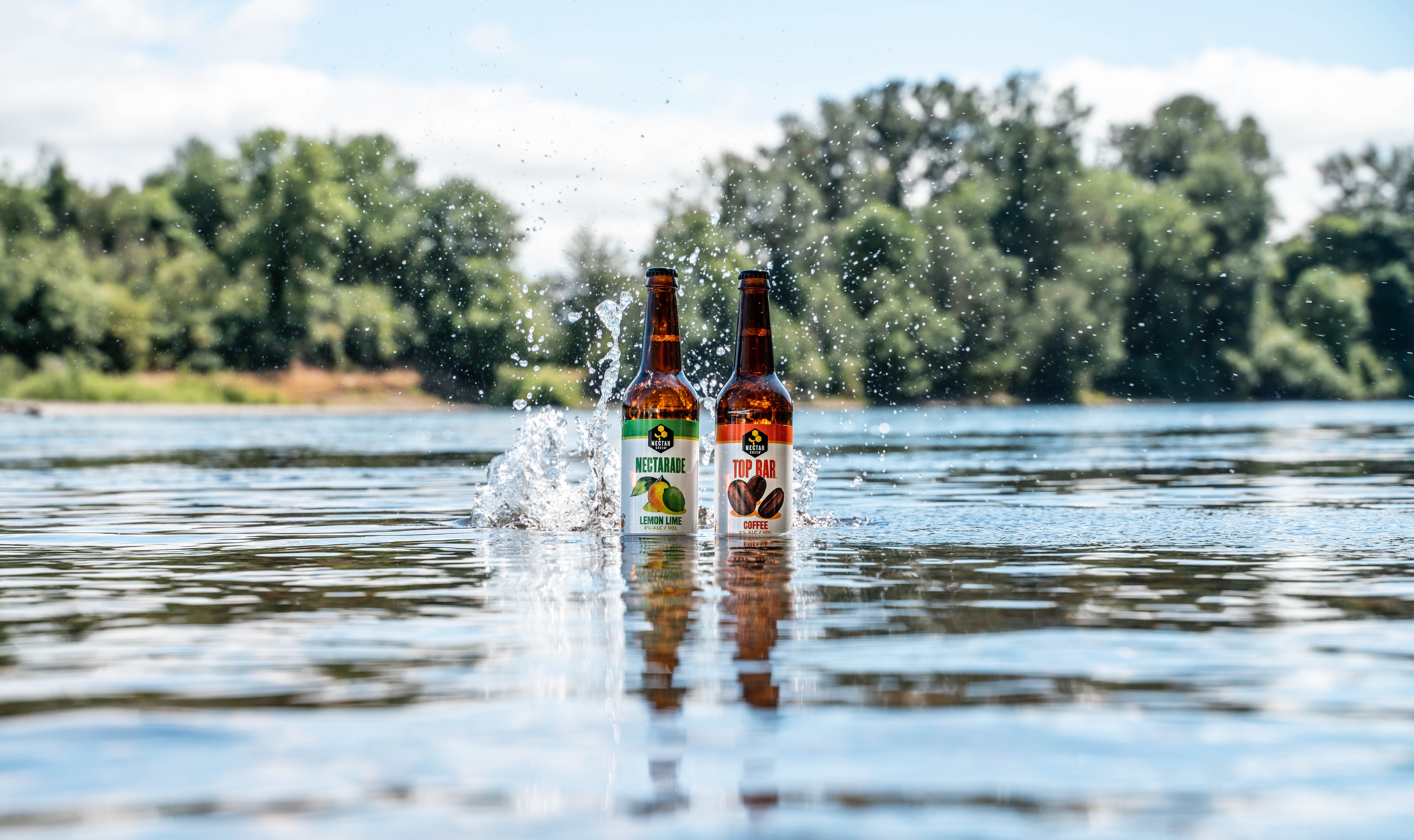 After shutting its doors this past October, Nectar Creek has found new life as the brand has been acquired by its friends at 2 Towns Ciderhouse. This new acquisition will bring together two beverages that complement one another and are both gluten free.
2 Towns Ciderhouse, the fourth largest cider maker in the United States has been in the news quite a bit over the past few months. During the month of May it launched its Hand Sanitizer that is now on shelves across the Pacific Northwest, including many Safeway stores. Then two weeks ago the cider maker launched a new canned wine, Bold Leaf Wine, as it partnered with Stoller Wine Group.
Today's announcement of the acquisition of the Nectar Creek lineup of award-winning mead is one that brings together two longtime friends. Lee Larsen, 2 Towns' Co-Founder & CEO, has known Phil Lorenz, Nectar Creek's Co-Founder, since preschool as the pair grew up together in the Willamette Valley. And to continue this friendship, Lorenz has joined 2 Towns as the Nectar Creek's Brand Manager.
"Phil and I have known each other since we were in preschool," said Lee Larsen, 2 Towns' Co-Founder & CEO, in a press release. "We grew up in the Willamette Valley, and together learned not only how to appreciate good craft beverages, but how to make them as well. Both companies have had close relationships from the beginning, sharing production materials and packaging lines as we were just starting out. The opportunity to work together is a dream. We are extremely excited to make sure Nectar Creek keeps making awesome mead."
The two craft beverage startups' histories have been closely tied since their founding in Corvallis. Nectar Creek initially occupied 2 Towns' original production facility that had been a former taxi garage outfitted with modest brewing equipment. With similar equipment needs and industry learning curves, the two companies often leaned on one another to thrive in the extremely competitive craft market. That spirit of collaboration is what eventually led to the recent acquisition.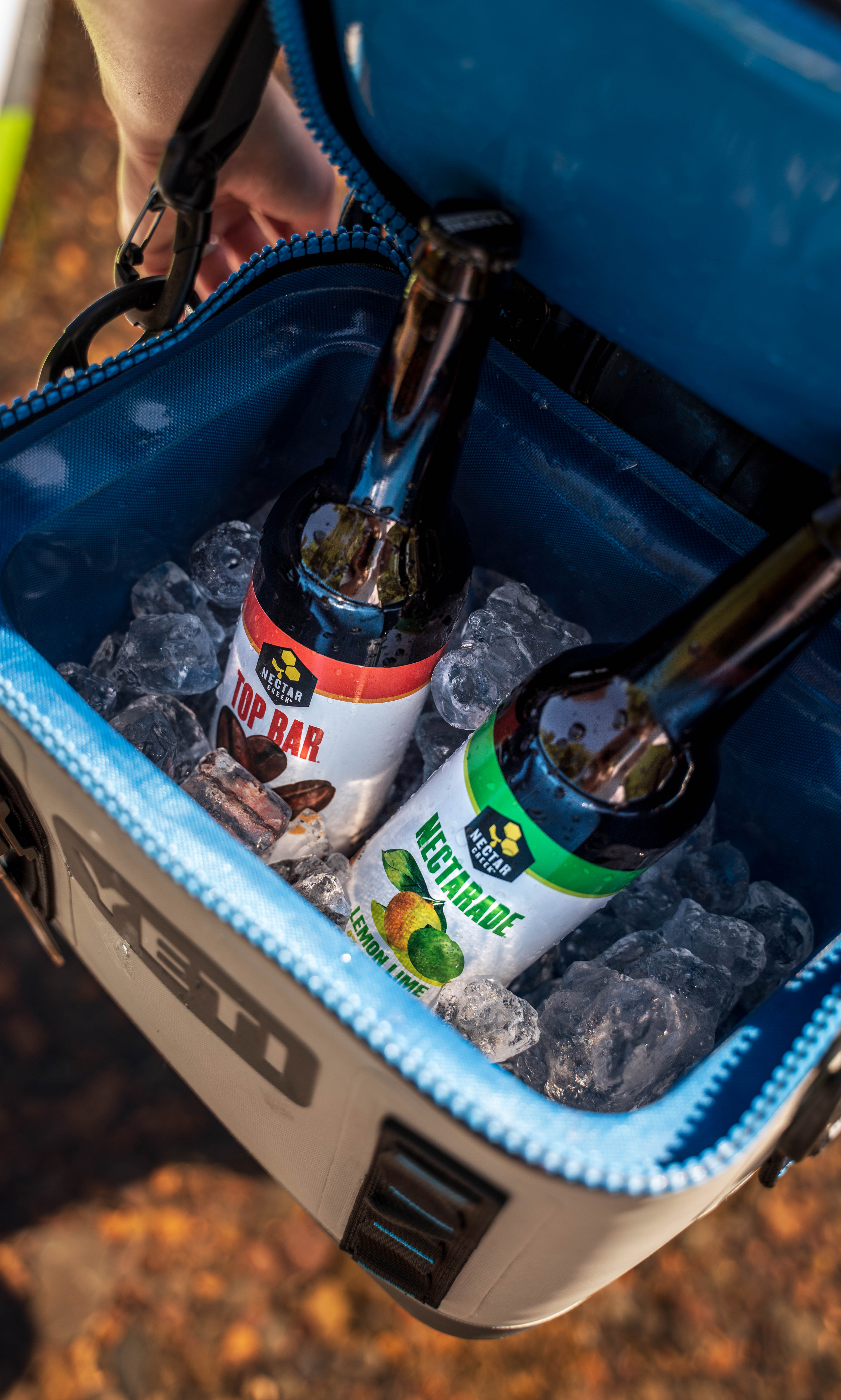 "As competition within the alcohol industry increased, our business struggled as a result of many factors," said Phil Lorenz, in a press release. "Despite having a beloved product with a loyal fanbase, we just couldn't make it work at our scale, and unfortunately had to close our doors at the end of 2019. Our communication with the 2 Towns' team continued through that challenging time, as they tried to help us find a way to make it work. Ultimately we found a way to leverage the skills and equipment that 2 Towns has to revive the Nectar Creek brand and make mead again."
Nectar Creek will be doing a soft re-launch in ​July 2020, that will keep recipes and flavor profiles very familiar to die-hard fans but the ABV will increase to 8% for all the meads. Plus, the packaging design will also receive a refresh.
This month Nectar Creek will release two classic offerings: Top Bar (Coffee) and Nectarade (Lemon Lime). Both will come in 500 mL bottles with an MSRP of $6.99 and will be made available exclusively through 2 Towns' Corvallis tap room and their local delivery program throughout the Willamette Valley. A full-scale launch in 6-pack cans will take place starting in September 2020 through 2 Towns' distribution network.
In August, the offerings will expand to 3 mead varieties: Top Bar, Nectarade, and Cluster (Strawberry-Hibiscus). Each mead will be sold in 6-packs of 375 mL cans for an MSRP of $13.99.
"I am humbled to join 2 Towns as a team member," said Phil Lorenz, in today's press release. "And I look forward to working with the great folks here to continue making mead. Nectar Creek was built by the hard work of many dedicated people and I cannot wait to keep the legacy going in a new environment."
Once fully re-launched, Nectar Creek will utilize the 2 Towns' distribution partners and will be available in 375mL 6-packs, 1/2 barrels, and 1/6 barrels.