An Interview with Author Mead Co. Head Brewer & Co-Founder Mike Wright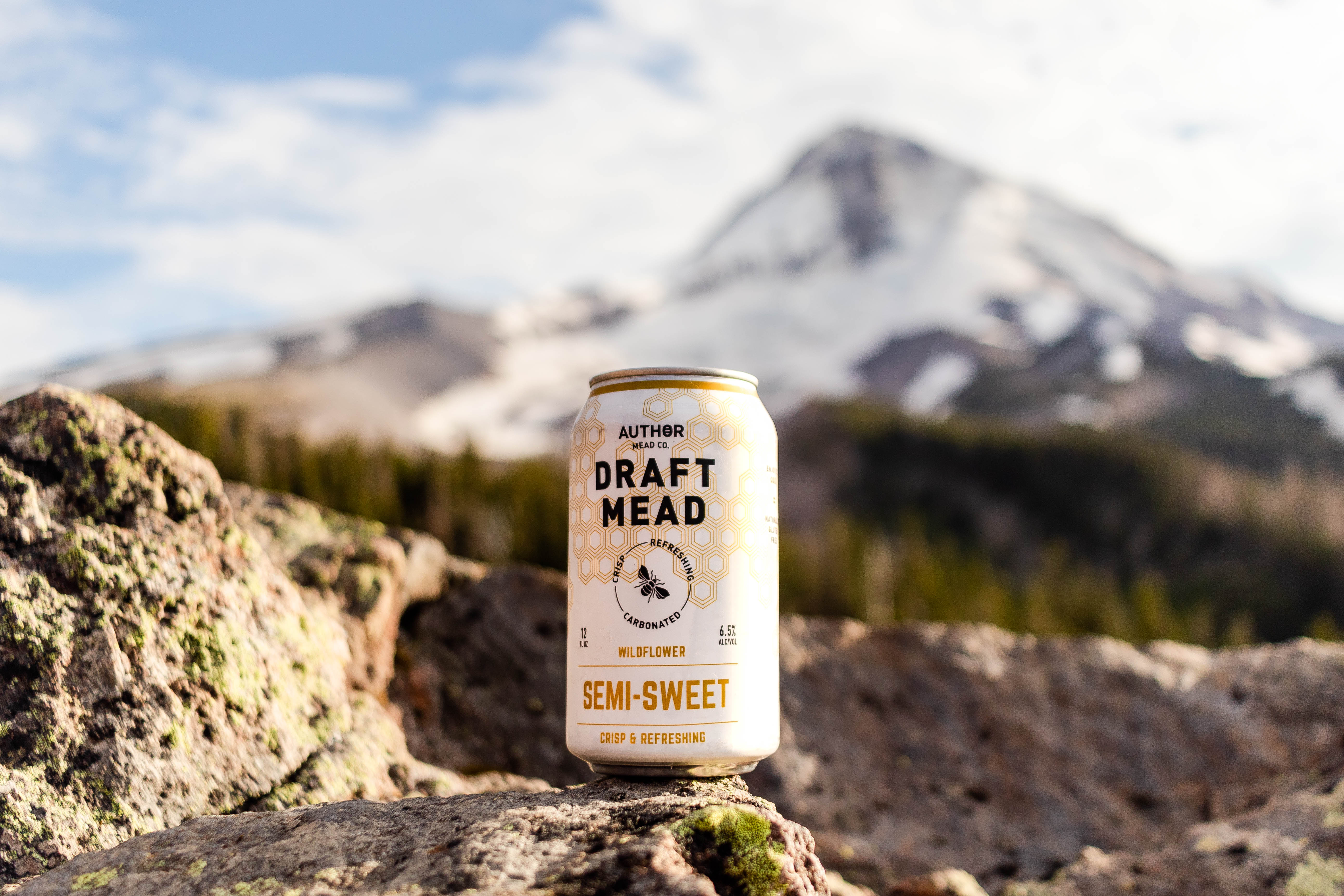 On the north side of the Columbia River, Vancouver, Washington is home to the region's newest meadery, Author Mead Company.
The mead that Mike Wright, head brewer and co-founder, are producing is a bit different than the meads one finds on the market today. Author Mead produces draft mead, one that utilizes the brewing process in a brewery setting. In doing so Author Mead is the first draft meadery in the country that solely operates entirely on brewing equipment. The end result of this draft mead is described as a universally appealing carbonated, crisp, and naturally gluten-free beverage that competes alongside craft beers and ciders.
As with any mead, honey is a key ingredient. Author Mead exclusively uses local, raw, unfiltered honey from the Willamette Valley and Columbia Basin. Going to these lengths in securing high quality honey allows for Wright and his team to produce the highest quality draft mead while supporting sustainable agriculture throughout the region.
In addition to the locally sourced honey, Author Mead also seeks out the best seasonal fruit for its draft mead. This fruit along with Cascade grown hops are all part of the premium ingredients harvested from farmers in the Pacific Northwest.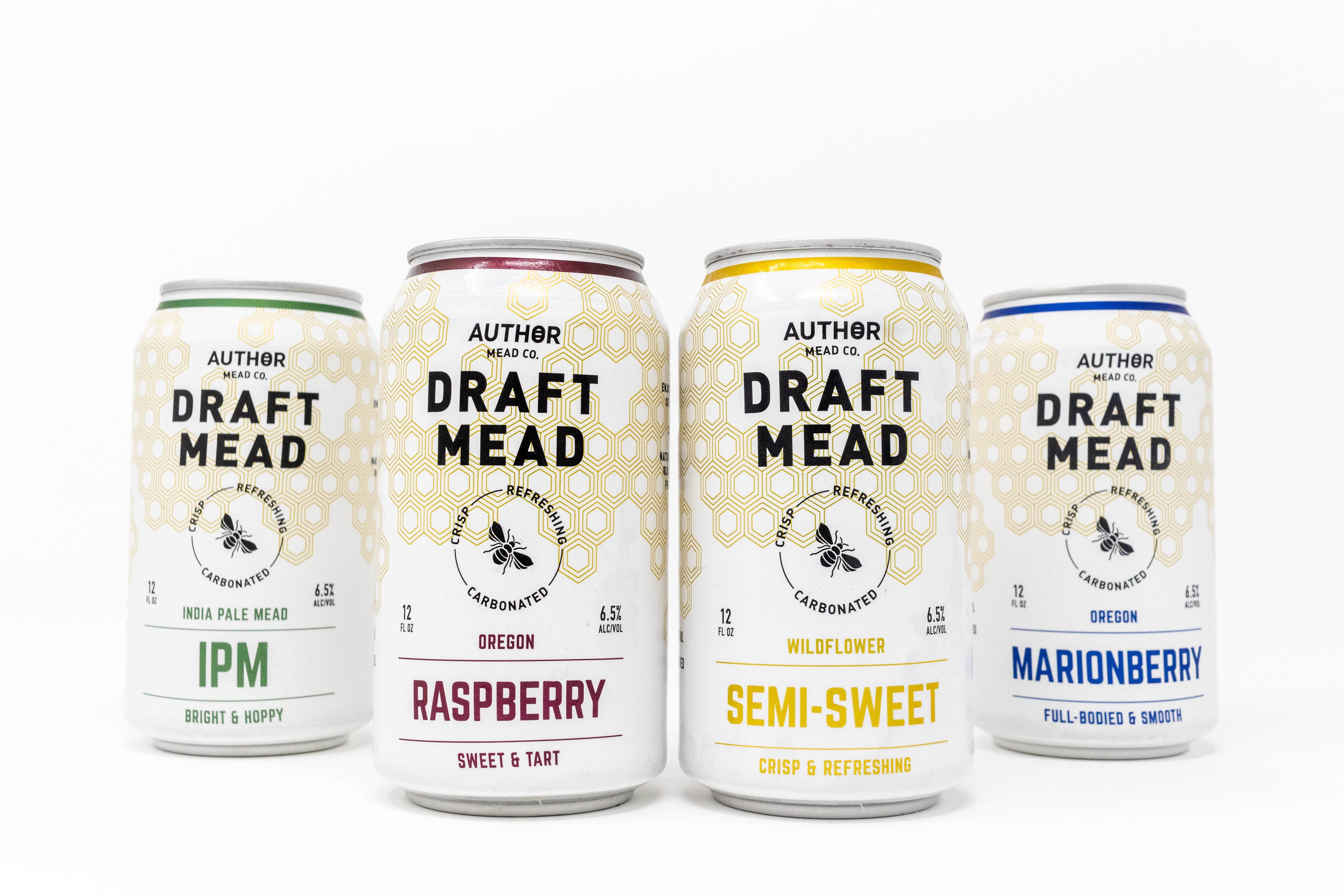 The mead that Author Mead produces contains 6.5% ABV, but Wright stresses that his mead is not a session mead. The current style profiles include four flavors all listed below.
Author Draft Mead Flavors:
Semi-Sweet is the flagship style boasting a golden color and crisp character with raw, local, unfiltered wildflower honey.
India Pale Mead (IPM) is a game-changing IPM with a bright and hoppy flavor profile produced from a unique blend that features Citra hops.
Marionberry leverages the uniqueness of Oregon marionberries for a bold, full-bodied flavor with a smooth finish.
Raspberry delivers a sweet and tart balance with vibrant fruit and honey aromas that perfectly complement one another.
"We made it our mission to author a new way of craft brewing mead and deliver an innovative product that elevates Draft Mead within the ranks of the craft beverage industry," said Author Mead Co. head brewer Mike Wright in a statement. "Craft beer lovers will enjoy Author Draft Mead for its balanced flavor, crisp mouthfeel and styles reminiscent of their favorite brew. And cider lovers will appreciate that it's naturally gluten-free, with a perfect bite and yet not overly sweet."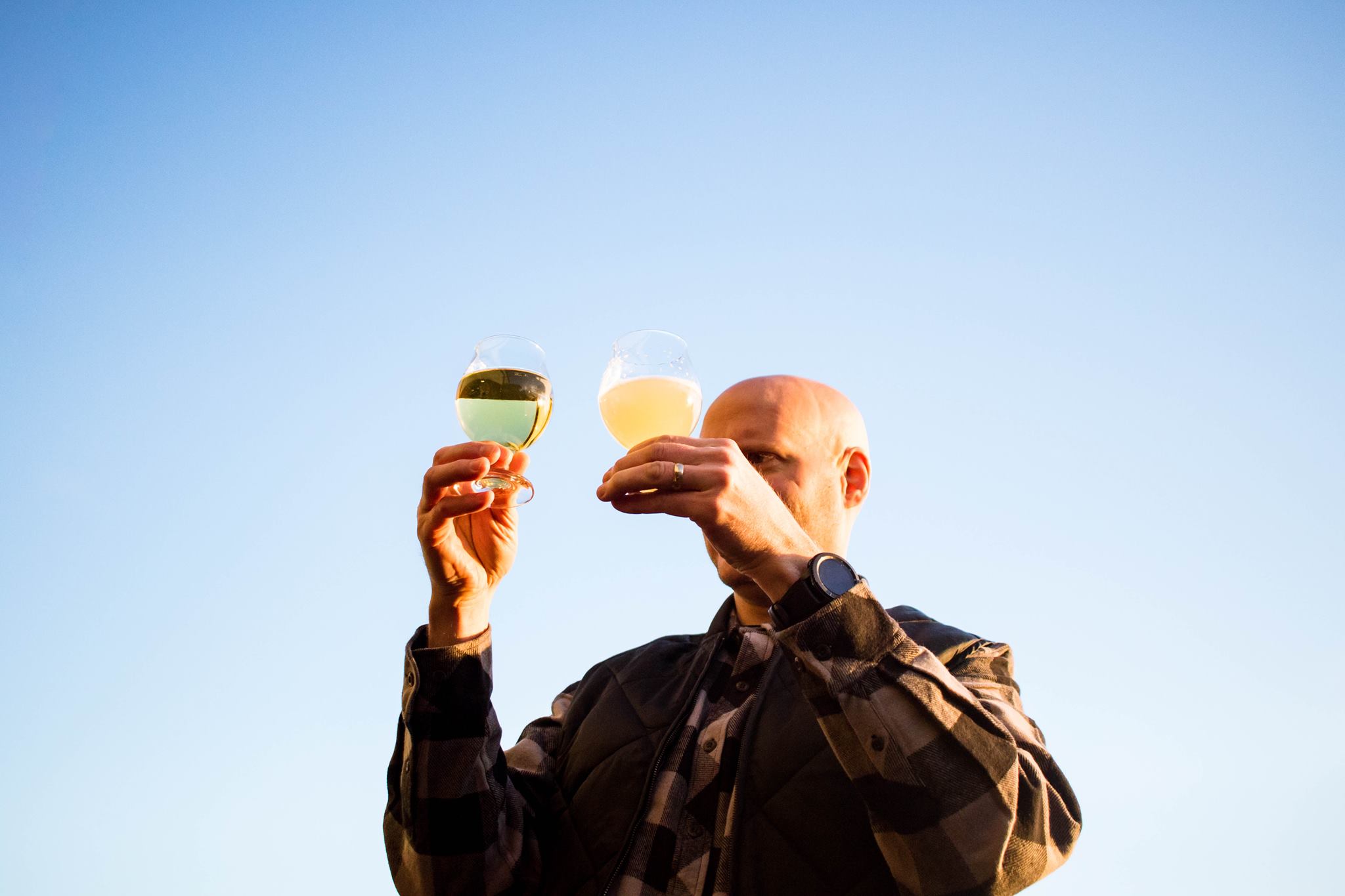 Here is our interview with Mike Wright, Head Brewer and Co-Founder, Author Mead Co.
Do you have a taproom and is it open to the public? If not, do you plan to open one?
Mike Wright: We do not have a tap house yet, but are currently under construction on our property to open in early 2019. We're located on the site of an old farm in NE Vancouver that was settled in 1904 on 5th Plain Creek and have renovated the farm buildings into a state-of-the-art brewery. Author is the first Draft Meadery in the country to operate entirely on brewing equipment – which is one of the key factors that allows us to make a product that is not only unique when compared to other meads, but craft beers and ciders as well.
How did you get into making mead?
Mike: My background is in beer brewing and before co-founding Author Mead Co., I had some cool opportunities to contract with breweries in the area. We formulated recipes, competed in brewing challenges and won medals and awards. As soon as I learned about this new style of mead called Draft Mead, I jumped at the challenge to pioneer this new category by taking the techniques and experiences from brewing beer and applying them to mead.
What did you do prior to opening Author Mead Co.?
Mike: I have a wife and two sons and my day job is in the software industry. The short answer is that before opening Author I dreamed about opening Author. Not much has changed, but now I get less sleep and the dream runs on loop all hours of the day and night.
Why did you choose to make a session mead instead of the standard higher ABV mead?
Mike: We really work hard to steer clear of the "session mead" terminology because we don't believe it best describes what we do from the brewing process through the final product. A "session mead" is created by making a lower alcohol version of traditional honey wine and carbonating it. But we have a completely different approach that begins with a boiler and brew kettle, follows craft brewing methods all the way through the process and yields a categorically different product. With that, our mission is to change the game in craft beverage by re-envisioning traditional mead and making Draft Mead that is universally appealing to compete next to the best craft beers and ciders. At 6.5% ABV, we believe our crisp, carbonated, full-bodied styles are best qualified to do just that.
Is there a way to locate where your mead is on draft?
Mike: Right now we are on tap locally at:
Oregon City Brewing, Oregon City, OR
ABV Public House, Hillsboro, OR
Green Zebra Grocery, Portland, OR (Lloyd district location only)
Growler House, Newberg and Sherwood, OR
Hockinson Market, Vancouver, WA
Ben's Bottle Shop, Vancouver, WA
Do you have a distributor or do you self distribute?
Mike: We self distribute out of the Author Draft Mead van!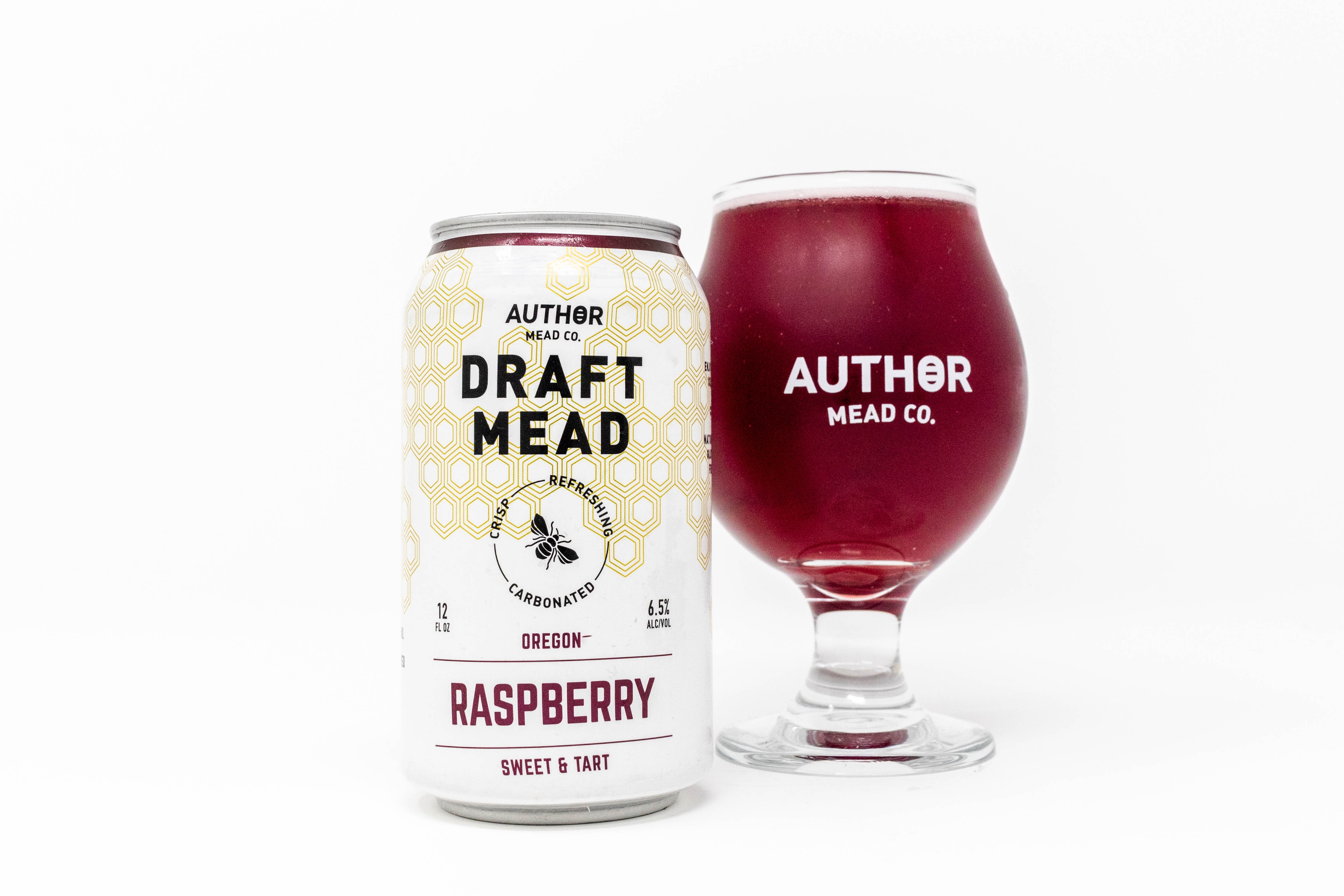 For those of you attending the Vancouver Brew Fest this weekend, Author Mead Co. will be there serving its draft mead.
For more information about Author Mead follow on Facebook and Instagram or visit the website at www.authormead.com
About The Author
DJ
D.J. is a Portland, Oregon based writer that spent his formative years in the Midwest. With over 25 years under his belt of drinking beer at festivals across America and the world, he has developed a strong appreciation and understanding of craft beer and the industry that surrounds it. He can be found in any of the great breweries or beer bars that make Portland the best beer city in the world. His writing can also be found in the archives of Northwest Brewing News and can be followed on Twitter and Instagram at @hopapalooza.