Nectar Creek To Open New Meadery and Tap Room In Philomath, Oregon
|
Corvallis, Ore.,  – December 5, 2016 – Nectar Creek announces plans to develop property in Philomath, OR, which will include a tap room and increased production space. Work on the project began in late October with a projected opening of summer 2017. Nectar Creek, founded by two brothers in 2012, has grown to be a leader and large contributor to the resurgence of the mead category in the Pacific Northwest with their Session Meads–a style of mead that focuses on approachability and quality.
"Our current facility has been the perfect incubator and has given us a solid foundation, but we are out of room," said Phillip Lorenz, General Manager and co-founder of Nectar Creek. "This new building gives us an opportunity to grow our production capacity to meet current demands, and will also leave us room to continue to grow for years to come."
The new building, located 10 minutes from Corvallis, Oregon, is situated on the western edge of the City of Philomath— greeting travelers headed to and coming from the coast on HWY 34. The facility will include roughly 5,000 square feet of production space and 2,500 square feet of space broken into offices and the tap room. The family-friendly tap room will offer lunch and dinner, and include a large outdoor patio looking out towards the coast range.
"Up to this point one of the focuses of our brand has been on education. We have always wanted to create a space that is a full experience providing everything from a chance to see where we source our ingredients, how we produce the mead, to an inviting environment where people can spend time and enjoy the finished product," said Nick Lorenz, Sales and Marketing Director, and co-founder of Nectar Creek. "Our tap room gives us an opportunity to highlight our session mead while also offering a food menu featuring locally sourced ingredients and a variety of guest taps including local and regional beers, ciders and wines. This space is built to share with people and we are looking forward to opening our doors and doing exactly that."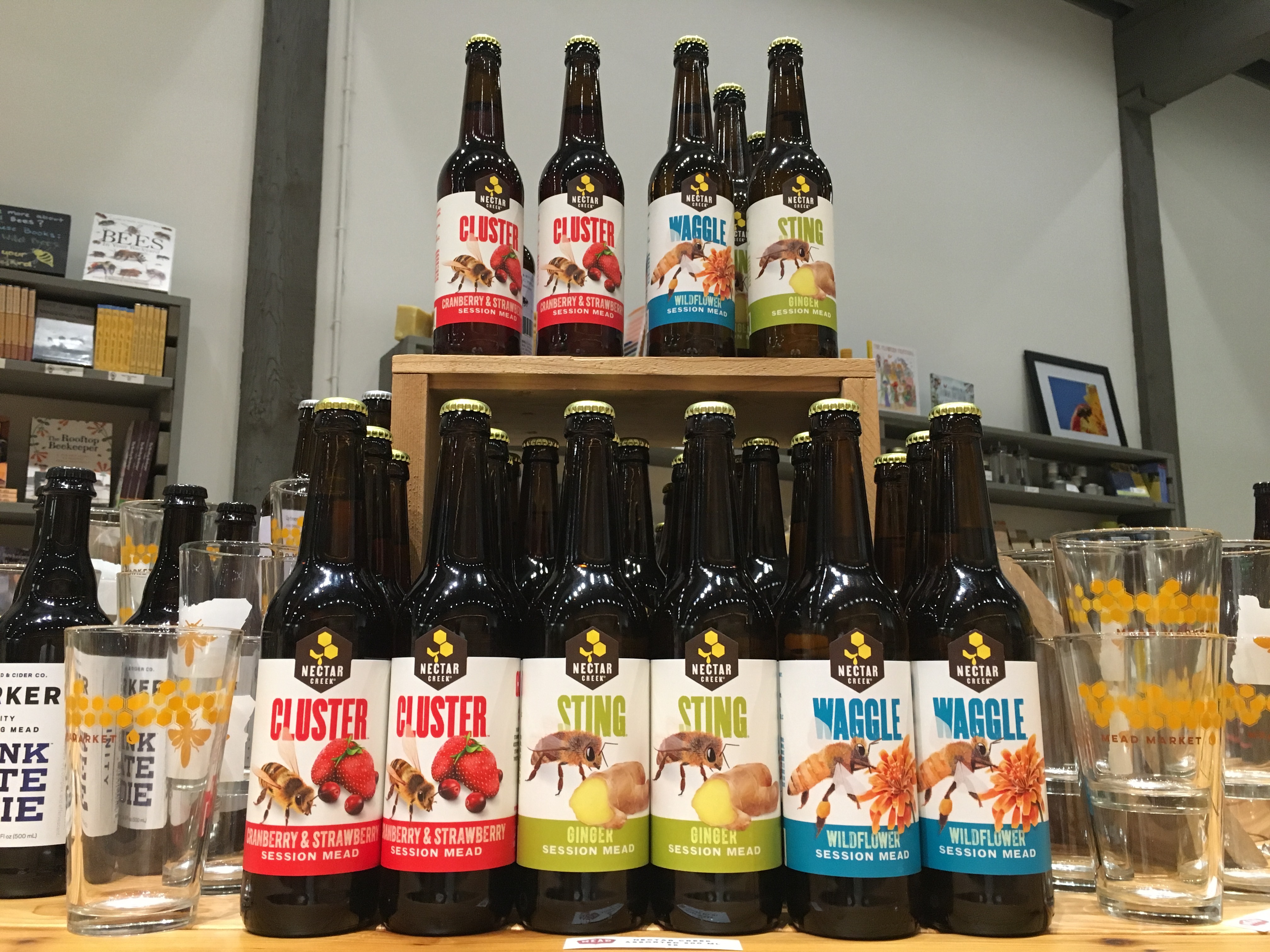 About Nectar Creek:
Founded in 2012, Nectar Creek makes session meads using raw unfiltered honey sourced directly from beekeepers. Their offerings include a wide variety of dry and carbonated session meads. As one of the leaders of the resurgence of the mead category, Nectar Creek has nearly doubled production every year the company has been in business in order to meet demand. They currently distribute their mead to nine states including; Oregon, Washington, California, Idaho, Texas, Minnesota, Georgia, North Carolina and South Carolina. To learn more about the company and track their progress pick up a bottle off the shelf, visit NectarCreek.com or follow them on social media.