Athletic Brewing Returns with Rainbow Wall, its 2022 Pride Month Non Alcoholic Beer
|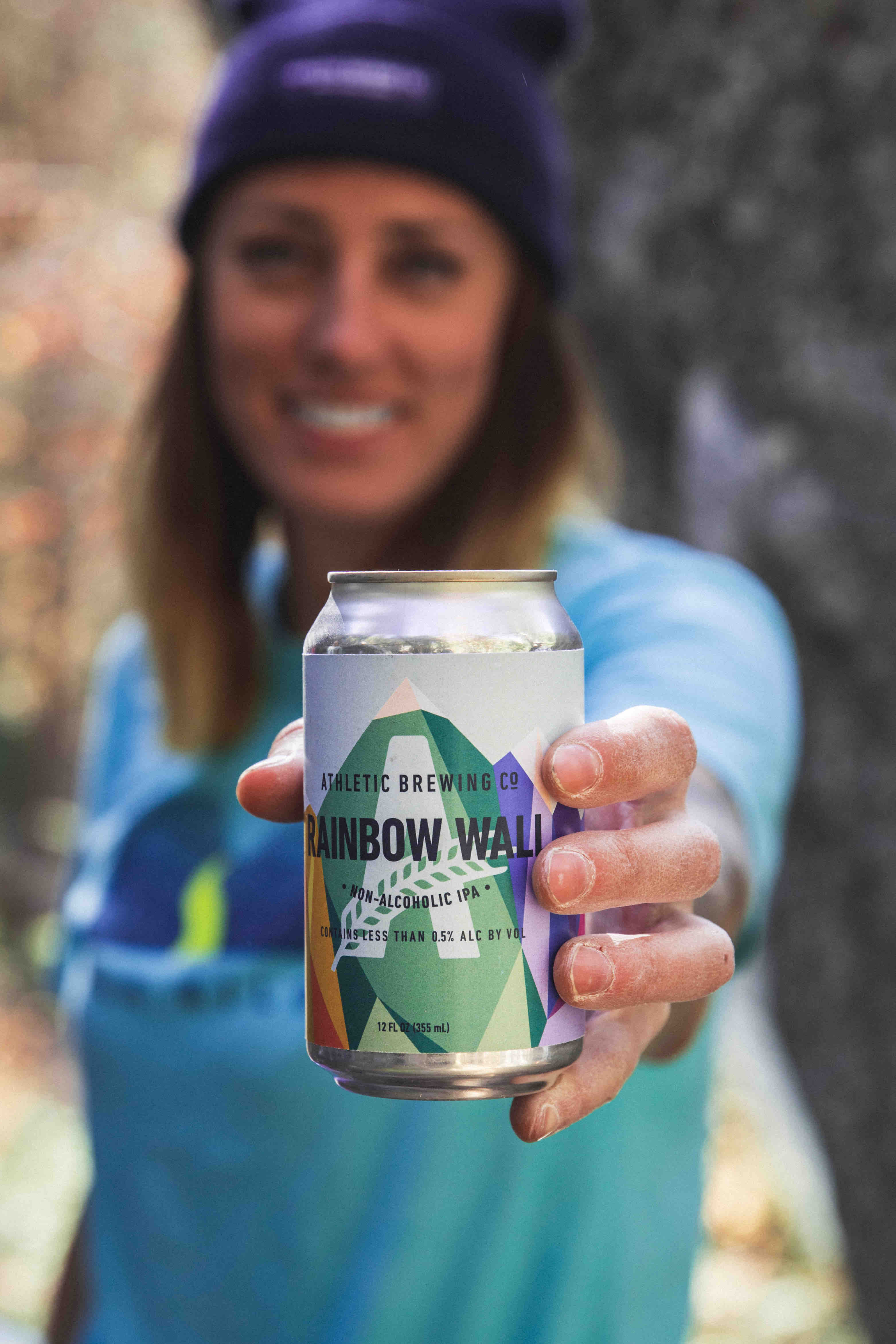 After brewing Rainbow Wall in 2021 for Pride Month, Athletic Brewing has released this non-alcoholic beer one more time for the month of June 2022. The re-release of this non-alcoholic beer once again coincides with Pride Month and has been brewed in collaboration with pro-LGBTQIA+ climber Alex Johnson.
Last year, Athletic Brewing donated $20K to Athlete Ally using the profits from Rainbow Wall. This year, Athletic Brewing anticipates donating $40,0000 to Athlete Ally and OUT Foundation among others.
Here are additional details from the press release…
To support this beer's re-release in June, Athletic Brewing is partnering with non-profit organizations that celebrate inclusivity, unity, respect, and community. 100% of Rainbow Wall's profits will go to the OUT Foundation, Athlete Ally, and other impact programs as we work side-by-side to create safe spaces within sports for the LGBTQIA+ community.
The OUT Foundation is a non-profit organization with a mission to ensure the success and realize the potential of all LGBTQIA+ individuals' fitness, health, and wellness goals. They ensure that all are able to access a safe space using their Inclusive Gym Finder which identifies fitness spaces across the country with a supportive community for LGBTQIA+ individuals to continue their fitness journey.
"Beginning your wellness journey can be tough, and we ensure that everyone has access to a supportive and welcoming environment that will help members of the LGBTQIA+ community realize their full potential," said OUT Foundation CEO Chloie Jonsson. "Safe spaces should be the rule, not the exception, and it is our mission to achieve that."
"Athletic Brewing proudly obtained B Corp status in May, and our organization is united in making our business a force for good," said Athletic Brewing JEDI Manager Mike Shipp. "We believe that being active in sports not only fosters a healthy lifestyle, but promotes acceptance through teamwork and building empathy. We are honored to support OUT Foundation and Athlete Ally and their effort to ensure that members of the LGBTQIA+ community are able to achieve their health and wellness goals in a safe space."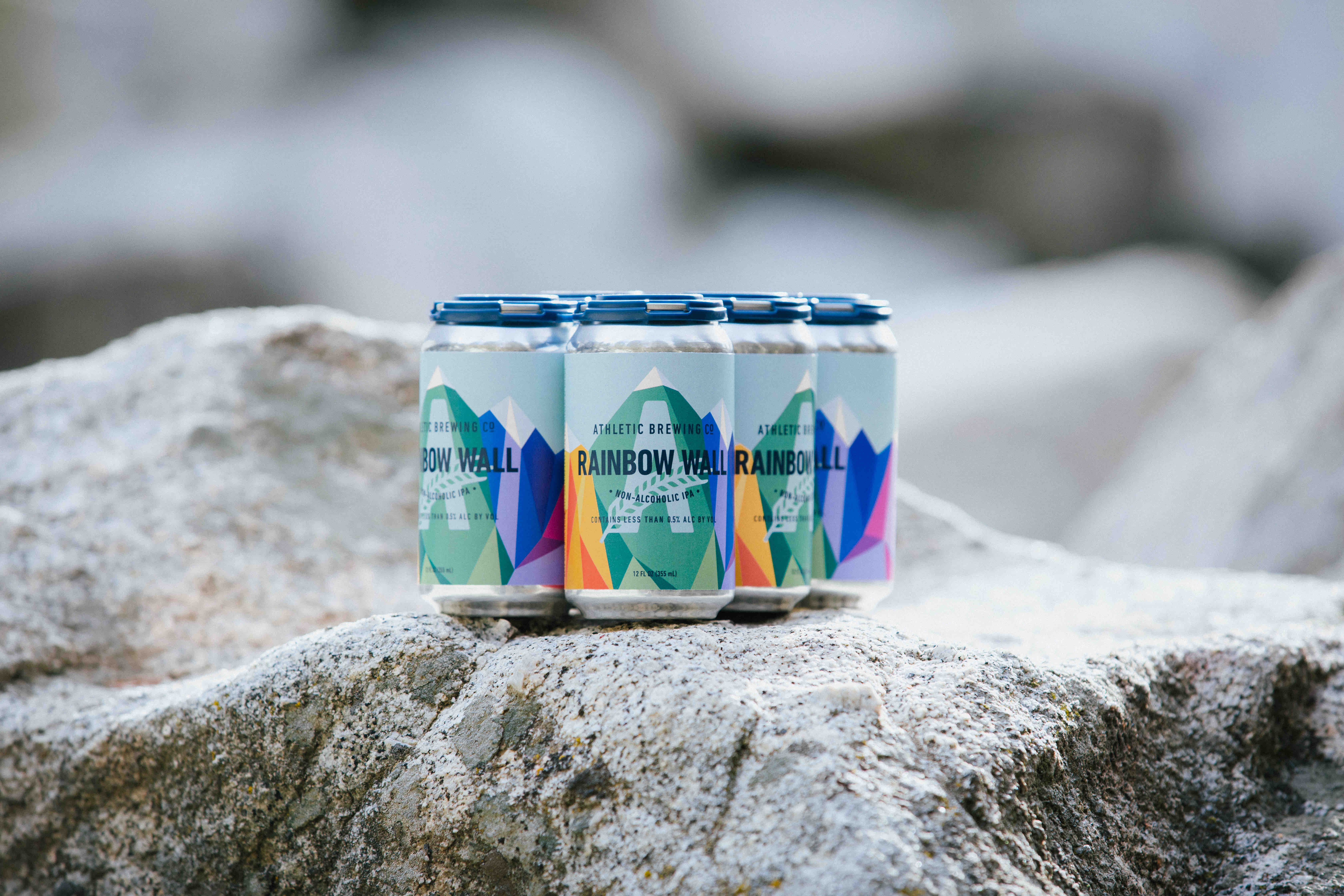 "Coaches play a powerful role in shaping inclusive environments for LGBTQIA+ athletes," said Hudson Taylor, Founder and Executive Director of Athlete Ally. "As an Athlete Ally Ambassador and coach, Alex Johnson has made a profound difference in the lives of the LGBTQIA+ athletes who learn from her and look up to her. We're grateful to be working alongside her and Athletic Brewing to build a sports culture that's truly safe, welcoming, and inclusive for all."
The Blood Orange IPA, Rainbow Wall, is named after a well-known mountain face called the Rainbow Wall at Red Rocks in Nevada. It is one of the most challenging climbs and also happens to be Johnson's favorite, making it a perfect fit for this collaboration. Rainbow Wall was inspired by an incredible athlete to celebrate all the colors of the LGBTQIA+ community. Johnson was involved in all aspects of creation from recipe collaboration to the label design, in partnership with Athletic's team.
As a world-class athlete, Johnson prefers refreshing, citrusy beers that are easy to drink after a hard workout and don't adversely affect her performance. Together with Athletic's Co-Founder and Head Brewer, John Walker, they created a slightly hazy IPA with a clean malt bill that allows the soft, tropical fruit notes from the Strata hops to shine. There is a higher than usual carbonation and a zesty finish from the fresh Blood Orange puree that makes Rainbow Wall bright, light, and refreshing at just 70 calories. The beer is absolutely perfect to take on a hike or climb. Rainbow Wall is available via AthleticBrewing.com throughout Pride Month, while stocks last.
Rainbow Wall will also be available at the Athletic Bar NYC, where Athletic Brewing joined forces with Brooklyn-based fitness studio Grind House to bring fitness classes and great brews together. The two-week full branded take-over pop-up bar & fitness facility will run from June 4 – 18, at Grind House (203 Berry Street, Brooklyn) providing participants with a fully immersive Athletic Brewing Company experience including fun swag, beer samplings, and Athletic athlete-led classes with DJ Happy Hours.