Hoplark Re-Imagines Craft Brewing With The Launch Of Hoplark 0.0
|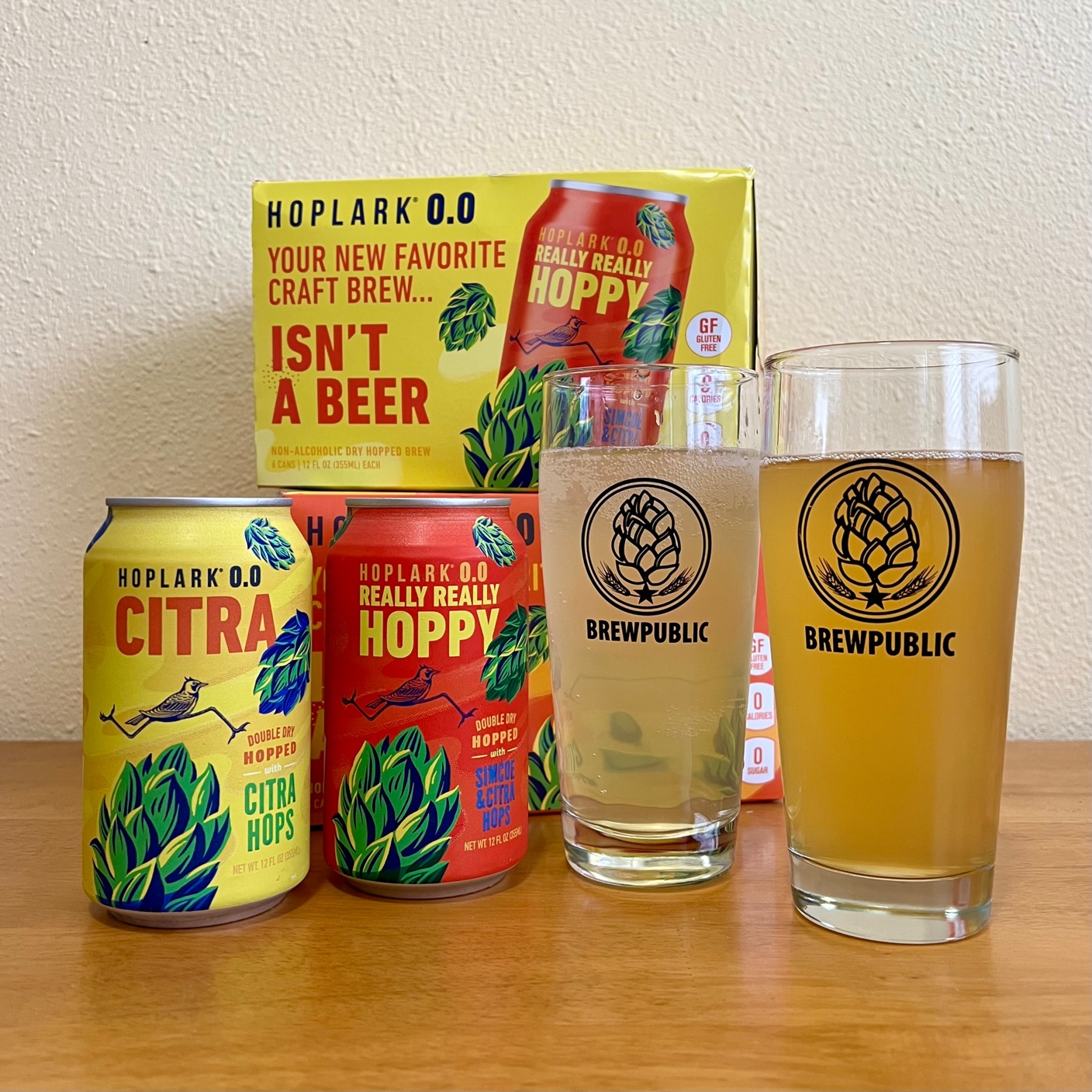 One beverage maker that has been making inroads in the non-alcoholic market has been Hoplark. Now the maker has launched Hoplark 0.0, said to be the beer industry's first non-alcoholic craft brew with zero calories, zero alcohol, zero sugar, zero carbs, zero gluten, and zero added flavors of any kind.
Hoplark has been gaining traction with its lineup of non-alcoholic beverages craft brewed with simple, clean ingredients. The Boulder, Colorado beverage maker products are non-alcoholic, non-GMO, vegan, gluten-free, and Whole30 approved. Perfect for those that are seeking a beverage that is a bit more healthy.
Hoplark 0.0 has launched with its first two products, Hoplark 0.0 Citra and Hoplark 0.0 Really Really Hoppy, that are essentially a sparkling hop water. Starting with Citra Hops, each brew in the Hoplark 0.0 line will be crafted with no alcohol, no or low calories, no or low sugar, and no gluten.
Hoplark 0.0 Citra, the first product in the new line, is zero everything – calories, carbs, gluten, sugar, sodium and alcohol! Fairly clear in color, the double dry-hopped Hoplark 0.0 Citra is made with only carbonated water, citra hops and citric acid. Its other new release, Hoplark 0.0 Really Really Hoppy is also similar in aroma and flavor profile as Hoplark 0.0 Citra. This one is made slightly different with carbonated water, citra and simcoe hops, citric acid, and decaffeinated black tea. The main difference between the two in taste is the faint tea flavor in Really Really Hoppy.
But what Hoplark 0.0 misses in alcohol, it's full of fragrant hop aroma and flavors, most of any of the other sparkling hop waters we've tasted. We will find it interesting if they expand the line to include other hops, or possibly offer a rotating hop as a seasonal offering. Regardless, Hoplark 0.0 is definitely hop forward in a pleasant way that's both crisp and refreshing!
"We know how much people love beer but want more options when it comes to drinking, or not drinking," says Dean Eberhardt, co-founder and CEO of Hoplark. "Whether you're wanting to avoid the next day's side effects or are focusing on your health, Hoplark 0.0 is for everyone. Half of Americans now say they'd like to drink less alcohol. I'm proud to give consumers another choice with Hoplark 0.0 which offers the flavorful hoppy taste of a craft beer, but without the alcohol, calories, or sugar. Now with the launch of Hoplark 0.0, the world's best non-alcoholic beer isn't a beer."
Hoplark's new Hoplark 0.0 line is available for purchase on HoplarkZero.com, BevMo, Natural Grocers, Sprouts, all Fry's Food Stores and King Soopers locations, and at various retailers in Colorado, Southern California, Arizona, New Mexico, and New York.