Surreal Brewing Enters The Pacific Northwest
|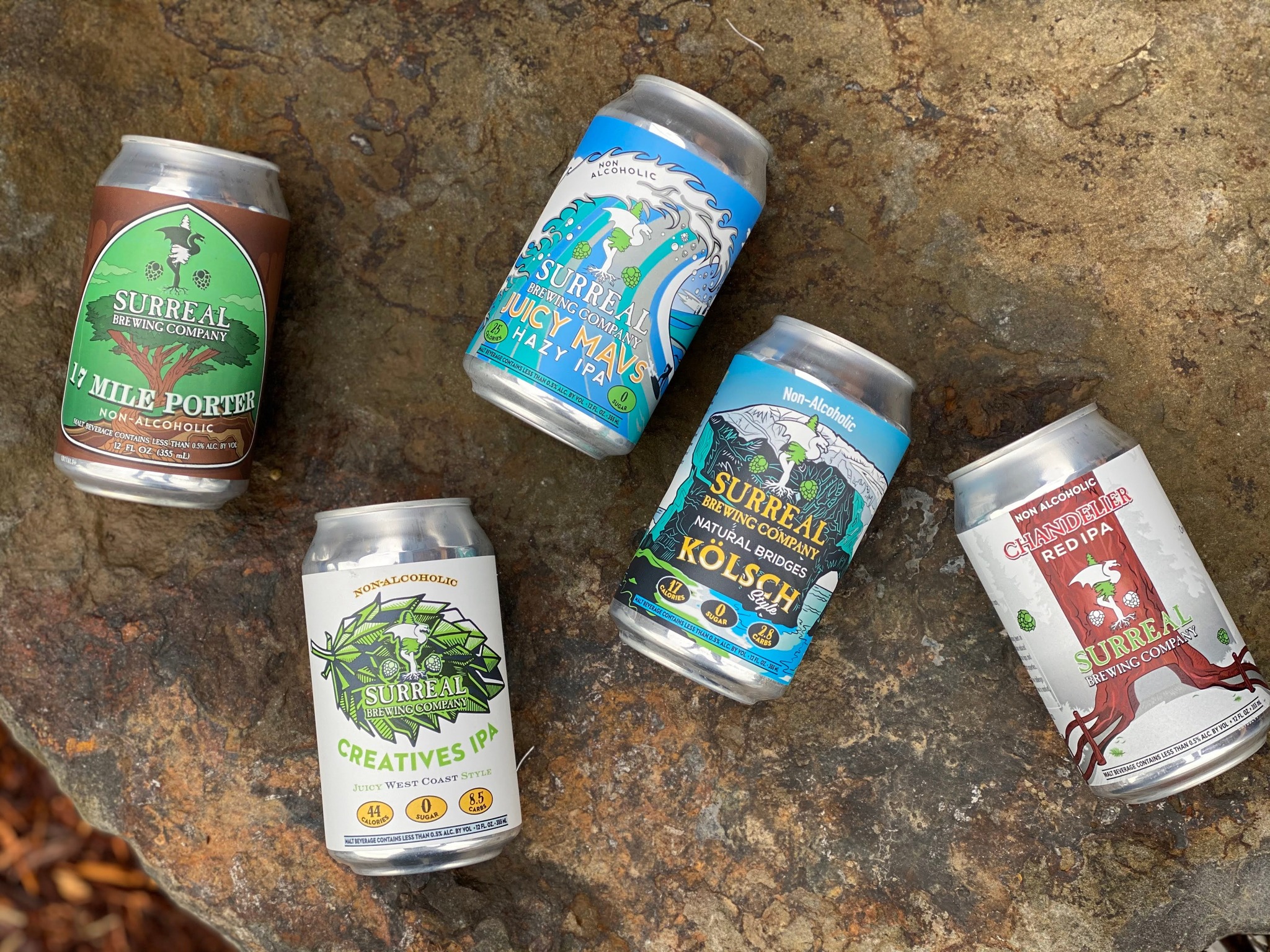 As we enter the first few days of the New Year, dry January is a common topic in the beer community. And if you're one that wants to forgo alcoholic beverages during the first month of the year but want a malty beverage, Surreal Brewing has recently launched its non-alcoholic beers in the Pacific Northwest.
Surreal Brewing, the California-based brewer will distribute its core lineup of all-natural, non-GMO, non-alcoholic craft beers across the states of Oregon, Washington, Idaho, Alaska and Wyoming.
"Surreal Brewing is a pacific northwest company and servicing this area well is very important to us" says Surreal Brewing Co-founder Donna Hockey. "The PNW has deep roots in craft beer with hundreds of outdoors activities where Surreal Beers are a great fit at retailers and on premise." Neilson reports a 20% increase in non-alcoholic beer sales over last year at a time when more people than ever before are opting to try NA beverages.
This deepening expansion further emphasizes the continued growth Surreal Brewing has achieved. The independent brewery hopes to continue reaching new audiences who share the same health values and passion for the outdoors. Home to exceptional outdoor adventures, the Pacific Northwest offers a multitude of occasions for everyone to enjoy the ultra low calorie beer line Surreal Brewing has to offer.
Surreal Brewing is currently in talks with other potential retailers and distributors in key markets across the US. The brand's core brews: Juicy Mavs Hazy IPA, Natural Bridges Kolsch Style, Creatives IPA, 17 Mile Porter, and Chandelier Red IPA, are zero sugar and available year-round on the brands website at www.surrealbrewing.com. Its NA beers are also available through multiple retailers including BevMo, Whole Foods, Walmart – CA, Hy-Vee Stores and Total Wine Nationwide.