Washington Winter Beer Fest this Friday & Saturday in Seattle
|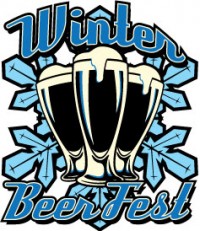 This weekend we'll be visiting the wonderful Emerald City and while we're there we're definitely going to hit the Washington Winter Beer Fest.  If you are in the area come join us for some great beer.  Check out the info below!
For Immediate Release
2012 Winter Beer Festival
Coming to Hale's Palladium December 7th and 8th!
Don't miss the 2012 Winter Beer Festival at Hale's Ale's Palladium in Ballard, December 7-8, 2012. It is one of the great craft beer tasting traditions in the state and it features the best locally brewed creations for the holiday season.
This Washington Beer Commission event features an impressive beer lineup with 32 Washington craft breweries pouring tastes of more than 75 unique beers. You can try dark rich stouts, hoppy I.P.A.'s, new winter seasonal releases, and even some special vintage beers. The full list of beers to be poured at Winter Beer Festival can be found here!
WHEN:
Friday, December 7, 5:00 – 9:00pm
Saturday, December 8, Noon – 9:00pm
WHERE:
Hale's Palladium
4301 Leary Way NW
Seattle, WA 98107
 ADMISSION: 
Advance tickets are $25 per session, $30 at the door.
Tickets include six 5oz samples and a tasting cup.
Additional tasting tokens may be purchased at $1.50 each or four for $5.
 PARTICIPATING WASHINGTON BREWERIES:
Airways Brewing                     Kent
American Brewing                 Edmonds
Anacortes Brewery               Anacortes
Big Time Brewing                   Seattle
Black Raven Brewing            Redmond
Boundary Bay Brewery         Bellingham
Brickyard Brewing                Woodinville
Chuckanut Brewery              Bellingham
Diamond Knot                        Mukilteo
Elysian Brewing                       Seattle
Fish Brewing                          Olympia
Fremont Brewing                     Seattle
Hale's Ales                             Seattle
Harmon Brewing                    Tacoma
Hood Canal Brewery             Kingston
Icicle Brewing                    Leavenworth
Iron Horse Brewery             Ellensburg
Issaquah Brewhouse            Issaquah
Laht Neppur Brewing            Waitsburg
Naked City Brewery               Seattle
New Belgium Brewing            Seattle
No-Li Brewhouse                  Spokane
Paradise Creek                     Pullman
Pike Brewing                        Seattle
Port Townsend                Port Townsend
Ram Brewery                       Seattle
Redhook Brewing                Woodinville
Reuben's Brews                     Seattle
Schooner Exact                     Seattle
Silver City Brewery              Bremerton
Two Beers Brewing               Seattle
Wingman Brewers               Tacoma
 Visit washingtonbeer.com for more info