Austin Eastciders Releases Peach Spiked Seltzer
|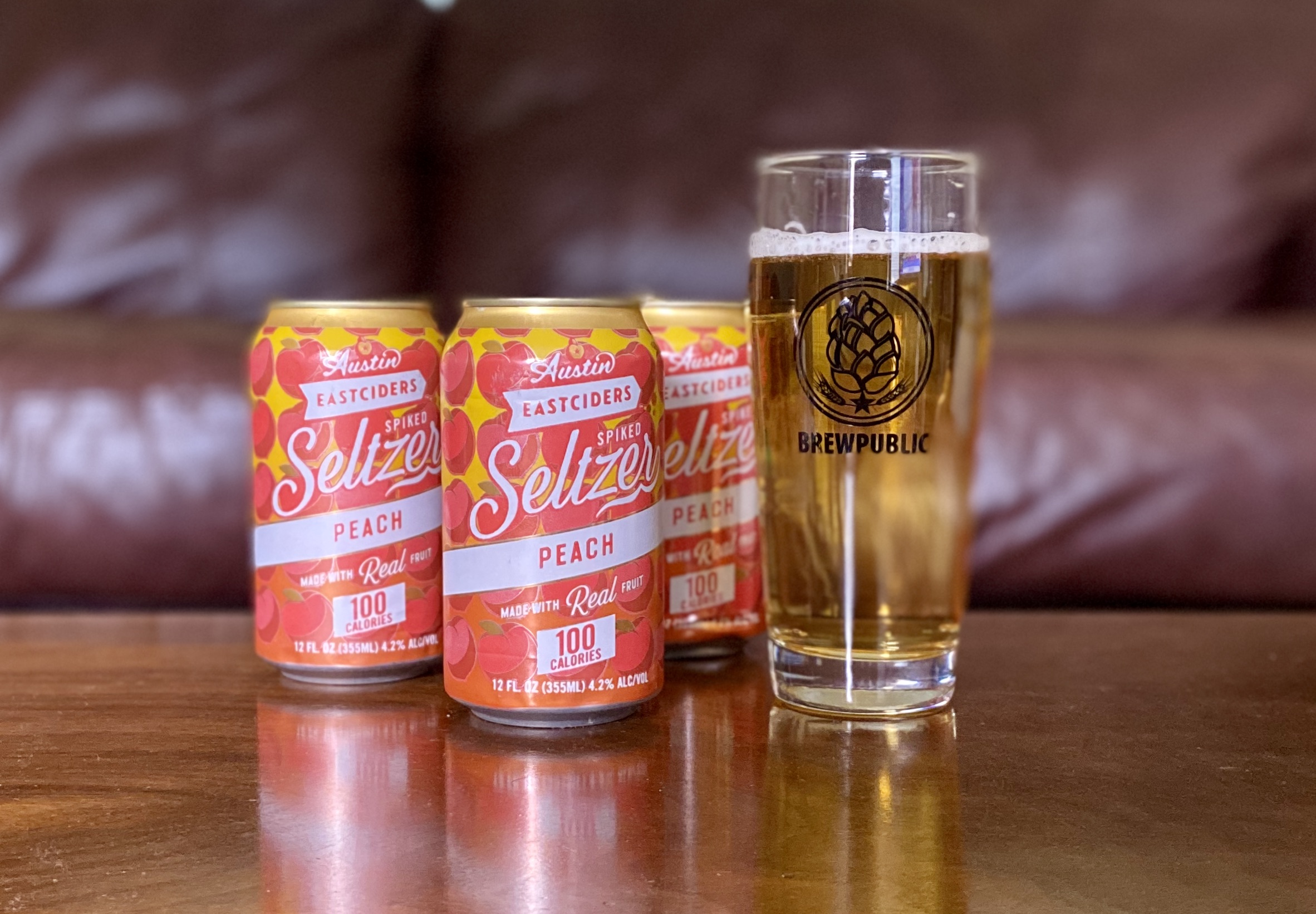 In the city that coined the phrase Keep Austin Weird sits Austin Eastciders. With a handful of years behind them, the cidery has also launched a hard or spiked seltzer line to extend its reach in the craft beverage market. We were recently sent a six-pack of the Austin Eastciders new Peach Spiked Seltzer.
From time to time we will crack open a hard seltzer, usually using them for a mixer in a cocktail, but these can be refreshing on their own, especially in the summer months. Austin Eastciders has done its homework in creating its Peach Spiked Seltzer. This all-natural spiked seltzer uses real peaches, quite possibly millions of these tasty stone fruits. In addition to only using real fruit, Austin Eastciders does not use any malt sugar, refined grains, and anything considered artificial. This 100 calorie Peach Spiked Seltzer is au natural, including its apple juice base.
Peach Spiked Seltzer features an impressive amount of fresh aromas of peaches and flavors of ripe peach, crisp apple that tames any notion of overbearing sweetness. Each 12oz can is 4.2% ABV, 100 calories, and 2g of sugar. Peach Spiked Seltzer is a great low-cal option that's full of flavor that gives yours senses something to wonder through.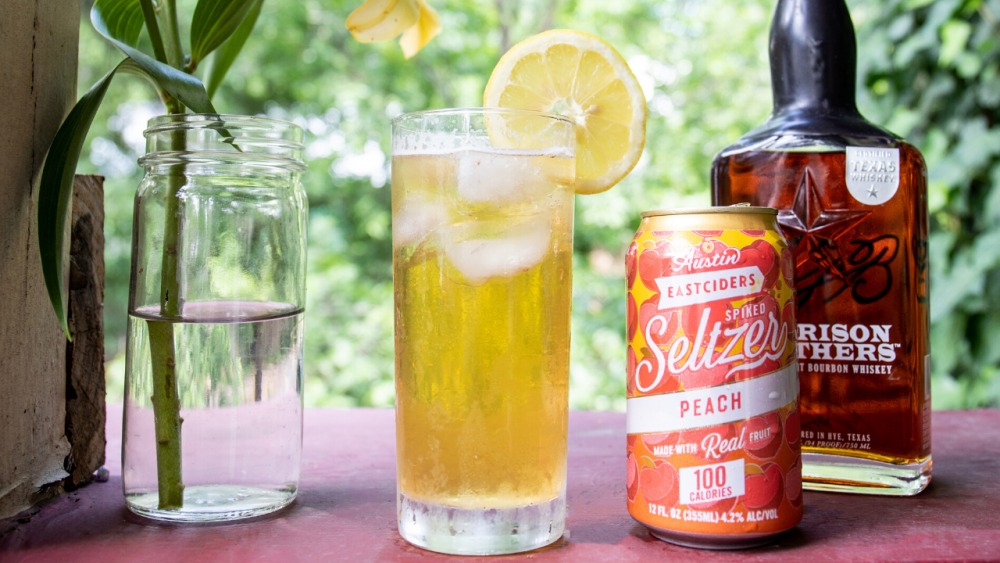 Peach Bourbon Lemonade Cocktail Recipe
Ingredients:
1 Can Austin Eastciders Peach Spiked Seltzer
5 Oz. Bourbon
5 Oz. Fresh Squeezed Lemon Juice or Lemonade
Glass Full Of Ice
Procedure:
Add Bourbon and Lemon Juice to the glass, top with Peach Spiked Seltzer, garnish with mint or a lemon wheel.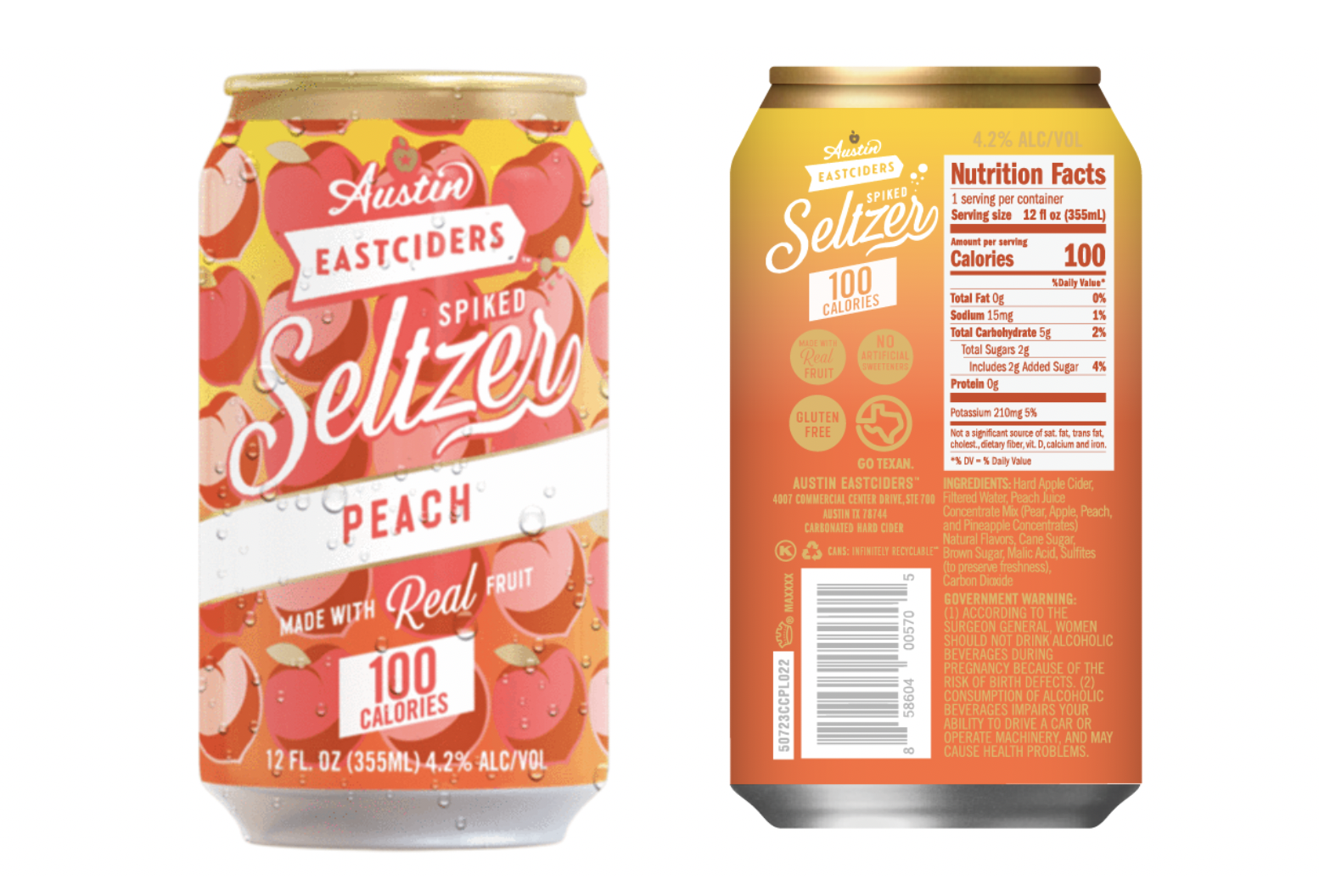 Austin Eastciders Peach Spiked Seltzer is the fastest selling craft hard seltzer in Texas and retails for $9.99 per six-pack.