Victory Hall Opens for Seattle Mariners Home Opener
|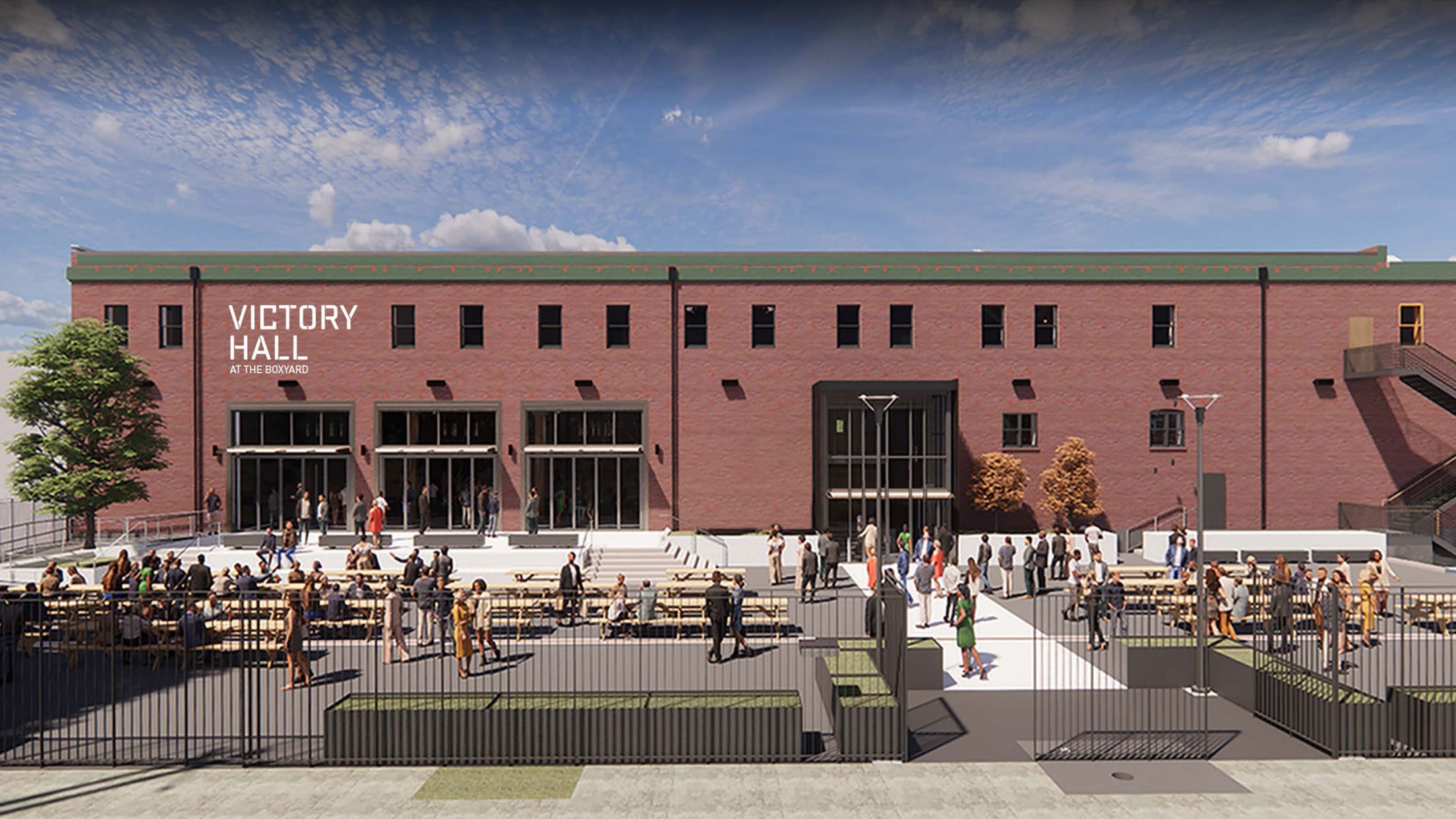 The former home of Pyramid Brewing in Seattle, Washington has been redeveloped as The Boxyard in time for the 2023 Seattle Mariners baseball season. One such business in this new re-development is Victory Hall as it joins Hatback Bar & Grille and Steelheads Alley.
Located across the street from T-Mobile Park, the home of the Mariners, is Victory Hall and it will open its doors on Thursday, March 30 at 3:00pm. It'll be a great location to get ready for the evening's season opener as the Mariners take on the Cleveland Guardians at 7:10pm.
For the Mariners Opening Day festivities, fans that are 21 years of age or older can enjoy the indoor beer garden featuring two full-service bars with 20 beers on tap and groove to the tunes of Deejay Hershe. Fans not attending the Mariners home opener can catch the game on the giant 20' x 11' TV wall, as well as five 100-inch flat screens located throughout the venue.
Victory Hall features folding glass doors that open to a 1,200-square-foot patio that offers an indoor/outdoor flow to the beer garden. The outdoor space will feature a taco truck and paella food truck for fans to enjoy on Opening Day.
Then beginning on March 31, Victory Hall will be open to the public prior to Mariners, Sounders, and Seahawks games. Pregame programming will change from game-to-game and fans can keep up on the latest information by visiting the website.
As it relates to the other businesses that are part of The Boxyard, Hatback Bar & Grille and Steelheads Alley will open at 11:00am for fans looking to celebrate Opening Day earlier in the day and for post-game gathering.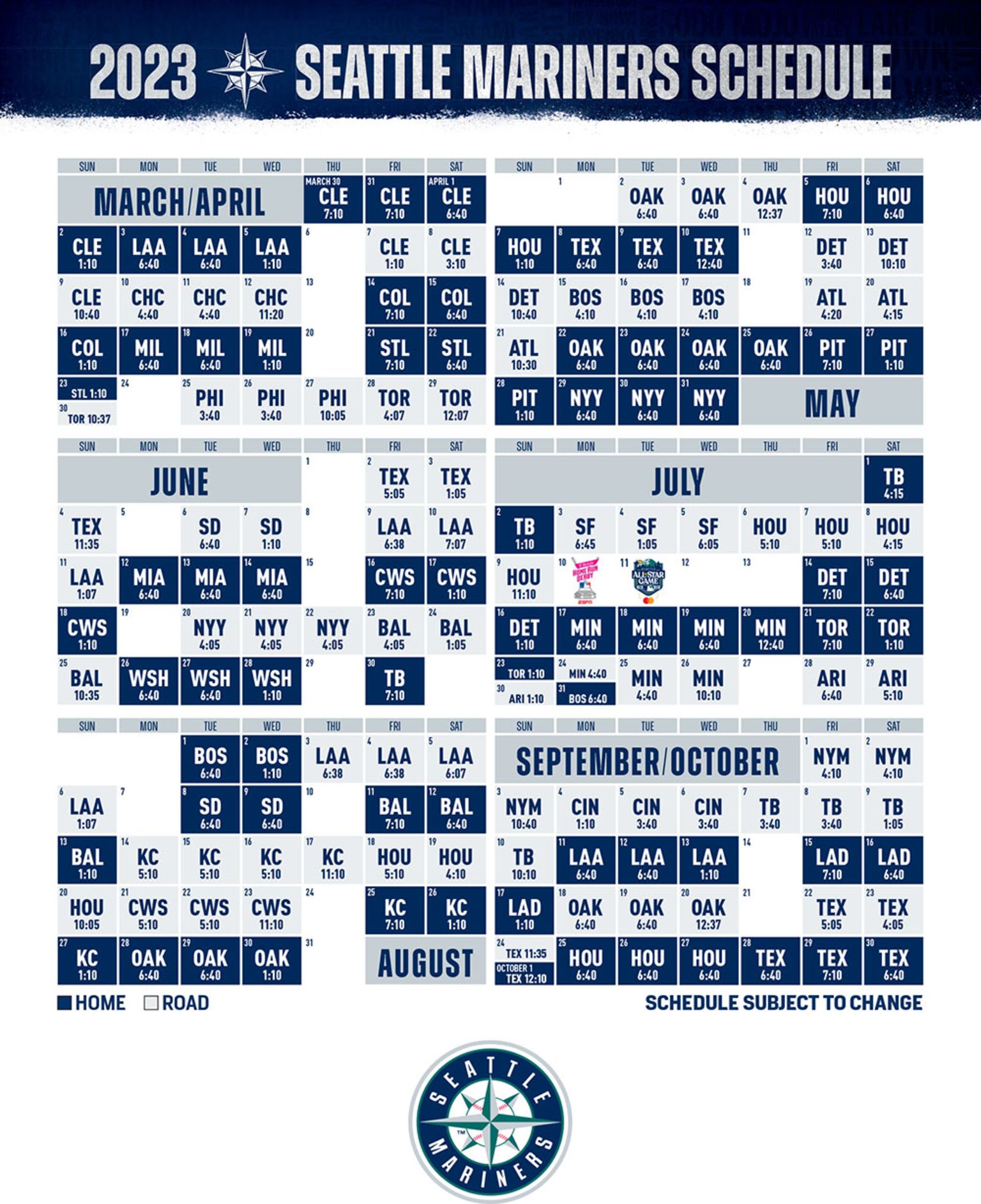 "We're excited for our fans to be able to experience Victory Hall on Opening Day and continue to see The Boxyard grow," said Fred Rivera, Seattle Mariners Executive Vice President. "Our expansion in the Sodo neighborhood is part of our larger goal to invest in our community and help bring more economic opportunities to the place we call home."
Victory Hall is housed in a historical railroad warehouse that dates back to 1914. The 9,500-square-foot space features 18-foot ceilings, preserved fir tree columns, historically preserved wooden ceiling beams, the original exposed brick walls, and the remains of a painted mural that is believed to have been the exterior facade of the 1914 warehouse.
Luxurious polished concrete floors are surrounded by blackened wood walls stained to mirror the bar counters made by Pioneer Millwork using the Shou Sugi Ban method, a Japanese technique used to industrially char wood.  The space boasts 10 industrial chic steel chandeliers custom designed and fabricated by Resolute. The cut-out motif of the lighting is inspired by baseball stitching and a nod to the Mariners.
With elevated furnishings, state-of-the-art AV capabilities, and best-in-class catering by Apicii, Victory Hall is the go-to venue for hosting large-scale corporate off-sites, charity galas, brand launches, weddings, celebrations, and more.
Victory Hall is part of The Boxyard complex located in Seattle's Sodo neighborhood just steps from T-Mobile Park and Lumen Field. The space will be transformed into an indoor beer garden during Mariners, Sounders and Seahawks game days, as well as concerts in Sodo. The event space will also host a variety of public events throughout the year, including concerts, watch-parties, and community celebrations. To learn more, visit www.mariners.com/victoryhall.
Victory Hall at The Boxyard
12011st Ave South
Seattle, WA