The Beer Here – Portland Beer Events For the Week of June 7th
|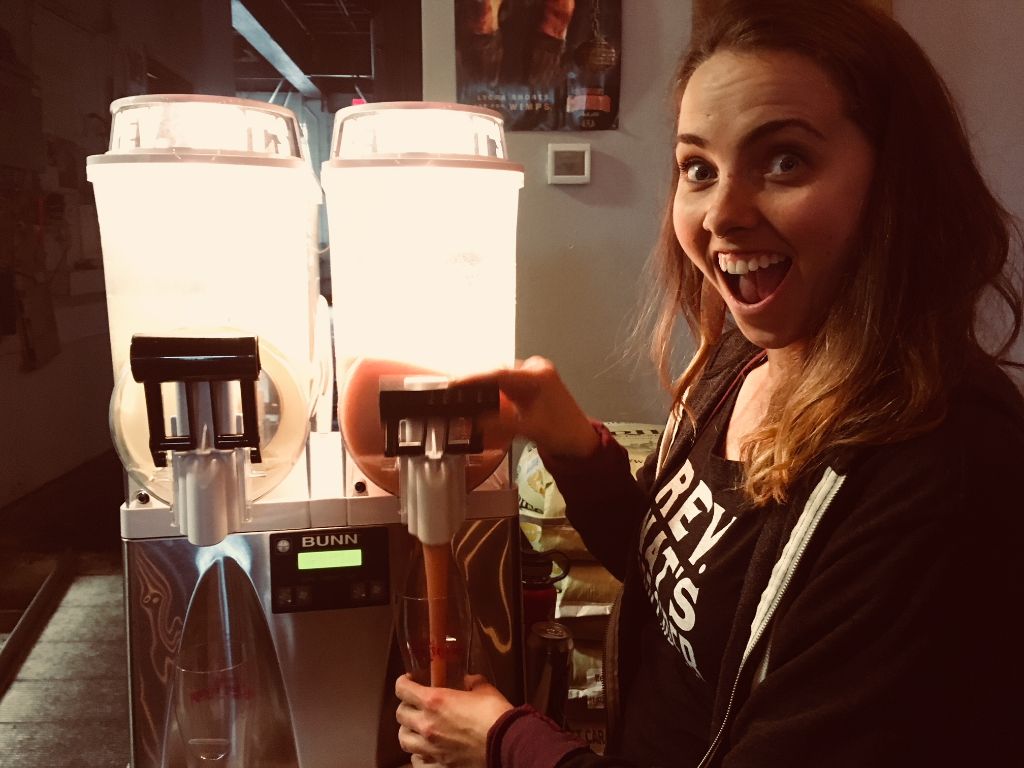 PDX Beer Week
Thursday June 7- Sunday June 17
So many events. So many beers. So much info. And it's all available here
Remember that Loyal Legion — 710 SE Sixth Ave. — is the physical homebase for PDX Beer Week this year.
Portland Beer Week Kickoff Party
4-9 pm Thursday June 7, Oregon Zoo, 4001 SW Canyon Rd.; $35 Cover Charge includes admission to the Zoo grounds and exhibits plus collectible pint glass and four 7-ounce drink tix. Carousel and train rides are available for an additional fee.
Portland Beer Week is teaming up with the Oregon Zoo for the largest PDX Beer Week Kickoff Party to beer week ever — an all-ages celebration on the zoo's amphitheater lawn featuring more than 30 beers and ciders from the Pacific Northwest, lawn games, local food carts and restaurants, axe throwing, DJs, live photo booth and lots of animals and exciting attractions.
Seinfeld Trivia
7-9 pm Thursday June 7, Chill N Fill, 5215 N Lombard St.;
Billed as the Quiz About Nothing, Seinfeld Trivia is a special edition of Free Team Trivia and will be hosted by Rain Brain Trivia. Form a team of 1-6 with the winning team receiving a little Seinfeld Swag.
Eighth Annual Portland Fruit Beer Fest
4-9pm Friday June 8 Evening Preview Session, 11am-9pm Saturday June 9 & 11am-6pm Sunday June 10, Burnside Brewing Co., 701 E Burnside St.; $20 & $25 depending on whether you want to sample from glass or plastic, all ages.
Portland Fruit Beer Festival is the world's premiere showcase for fruit beer and ciders, an all-ages event with a wide representation of more than fifty fruit beers and ciders, plus non alcoholic drinks and incredible food vendors, killer DJ's and other activities. Among the 30 beers this year you'll find several fruited IPAs such as Von Ebert Brewing Starcloud, Widmer Brothers Strawbarbaric IRA, Sunriver Brewing Pineapple Haze and Ruse Brewing's Invisible Machine, an Extra Pale Brut IPA brewed with Pinot Gris grapes and dry hopped with Mosaic. And you'll definitely want to try Reverend Nat's Blood Orange Viva La Pineapple served from a frozen drink dispenser…and so many more.
Silver Moon F* Cancer IPA Release
5-8 pm Friday June 8, Belmont Station, 4500 SE Stark St.;
A fundraiser for the American Cancer Society — the Station crew will be pouring Silver Moon's new F*ck Cancer IPA on tap and there'll be lots of the bottles for sale in the bottle shop to take home. Proceeds from each case and keg go to the American Cancer Society to help find a cure.
Anderson Valley Ice Cream Social
7-9 pm Friday June 8, McMenamins 23rd Avenue Bottle Shop, 2290 NW Thurman St.; 21 & older.
Celebrate Portland Beer Week with a taster tray featuring Anderson Valley's Barrel Aged Salted Caramel Porter, Framboise Rose Gose and Summer Solstice Vanilla Cream Ale — paired with three flavors of ice cream.
Wayfinder First Brew Anniversary Pig Roast on the Patio
Noon- close, Sunday June 10, Wayfinder Beer, 304 SE Second Ave.; no cover charge, all ages.
Wayfinder partner and pitmaster Rodney Muirhead is rolling out the big rig — a massive double-barreled Texas smoker — for a pig party par excellence in honor of Kevin Davey's first mash-in on Wayfinder's house system a year ago. Muirhead and crew will burn the midnight oil, smoking four whole hogs The special menu will include pulled pork plates, sandwiches and picnic sides for your porcine pleasure. Good 'til it's gone…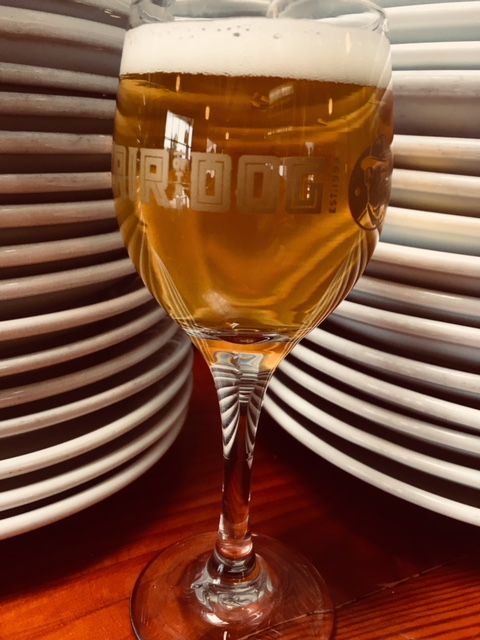 BeerWeek dinner with Firestone Walker's Matt Brynildson
6:30 – 10 pm Monday June 11, Hair of the Dog Brewery & Tasting Room, 61 SE Yamhill St.; $85 inclusive, tickets at the brewery
Come meet Brewmaster Matthew Brynildson and celebrate BeerWeek with the Alan Sprints and the Hair of the Dog crew. The dinner will feature seven courses paired with ten beers including special beers from Firestone Walker and Hair of the Dog, one of which will be a soba (buckwheat) version of HOTD's PDX BeerWeek Strong Steam beer, which is brewed with pilsner yeast and fermented at ale temperatures. After attending a soba noodle festival in Japan a couple of years ago, Sprints was determined to make a soba beer and this version uses soba that was cooked before being added to the kettle…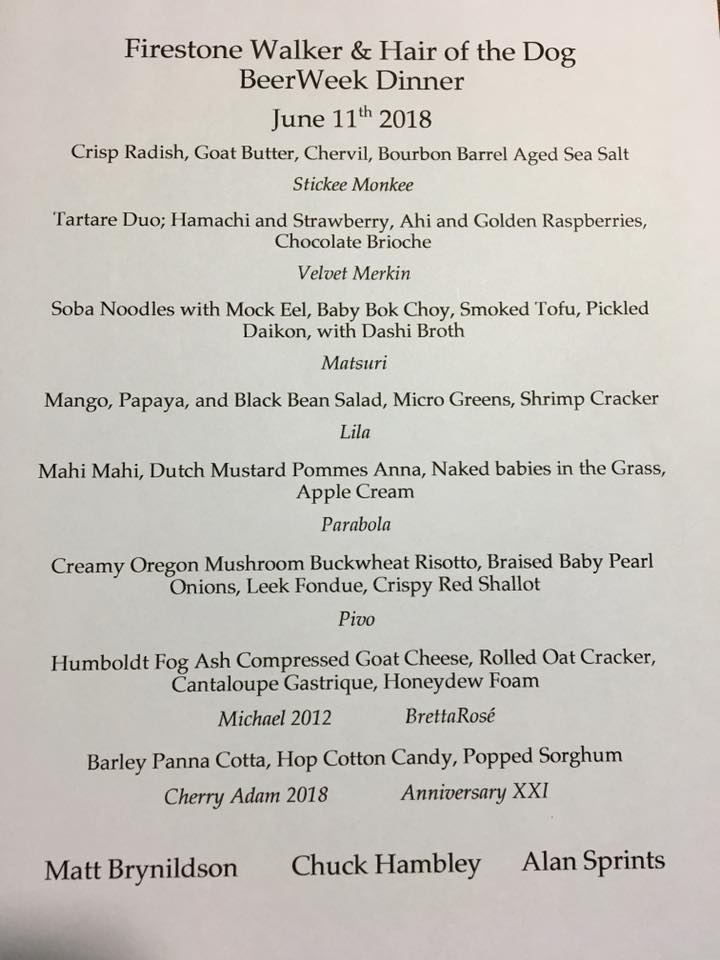 Meet Firestone Walker Brewmaster Matt Brynildson
5-8 pm Tuesday June 12, Belmont Station, 4500 SE Stark St.;
If you missed your chance to have dinner with Matt B Monday at the Hair of the Dog Brewers Dinner, here is another opportunity to meet the well-respected head brewer for Firestone Walker. They'll be bringing out a lot of great Firestone Walker vintage beers from the cellar for this one and Matt will be on site, talking with friends and fans, and, of course, enjoying some great Firestone Walker beers. Buy a Firestone Walker bottle in the shop and Matt will sign it for you. (No outside bottles allowed, just keeping things simple.)