Craftwell Cocktails Adds Peach Mojito to its Canned Cocktails Lineup
|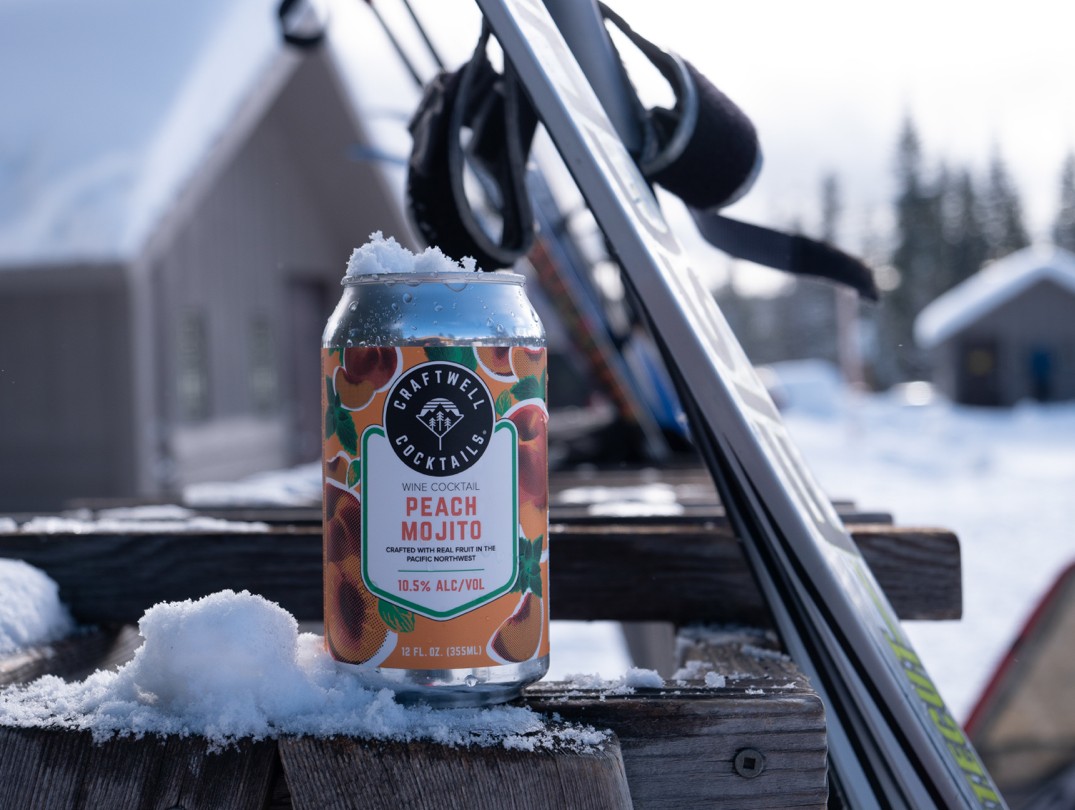 After launching their brand of canned ready to drink cocktails in March 2022 with four flavors, Craftwell Cocktails has added to Peach Mojito to its lineup. This new Peach Mojito flavor joins the lineup that already includes Strawberry Margarita, Blueberry Cosmo, Pineapple Margarita, and Grapefruit Paloma.
Craftwell Cocktails are a line of RTD cocktails from the makers of 2 Towns Ciderhouse that are the top selling brand within the state of Oregon. These canned cocktails are made in Corvallis, Oregon with real fruit and are sold wherever wine is sold within the state. This is an advantage in its sales as spirits based canned cocktails are only available in Oregon liquor stores.
Peach Mojito is made with fresh Pacific Northwest grown peaches that provides a refreshing cocktail with fresh garden mint and a key lime finish. Like Craftwell Cocktails' other flavors, Peach Mojito also comes in at 10.5% ABV and is available in 4-pack, 12oz cans at retail stores, bars, and restaurants.
"We are thrilled with the early growth and success of our Craftwell Cocktails brand and excited to expand this award-winning lineup to include a Peach Mojito," said Nels Jewell- Larsen, co-owner. "We launched it on draft first and, based on overwhelming customer feedback, could not put it into cans fast enough ."
Craftwell Cocktails can be located by using the Craftwell Cocktail Finder. Follow Craftwell Cocktails on Facebook and Instagram or visit their website: craftwellcocktails.com.