An Interview with Kurt Huffman on the Opening of Mikkeller Pop-Up Bar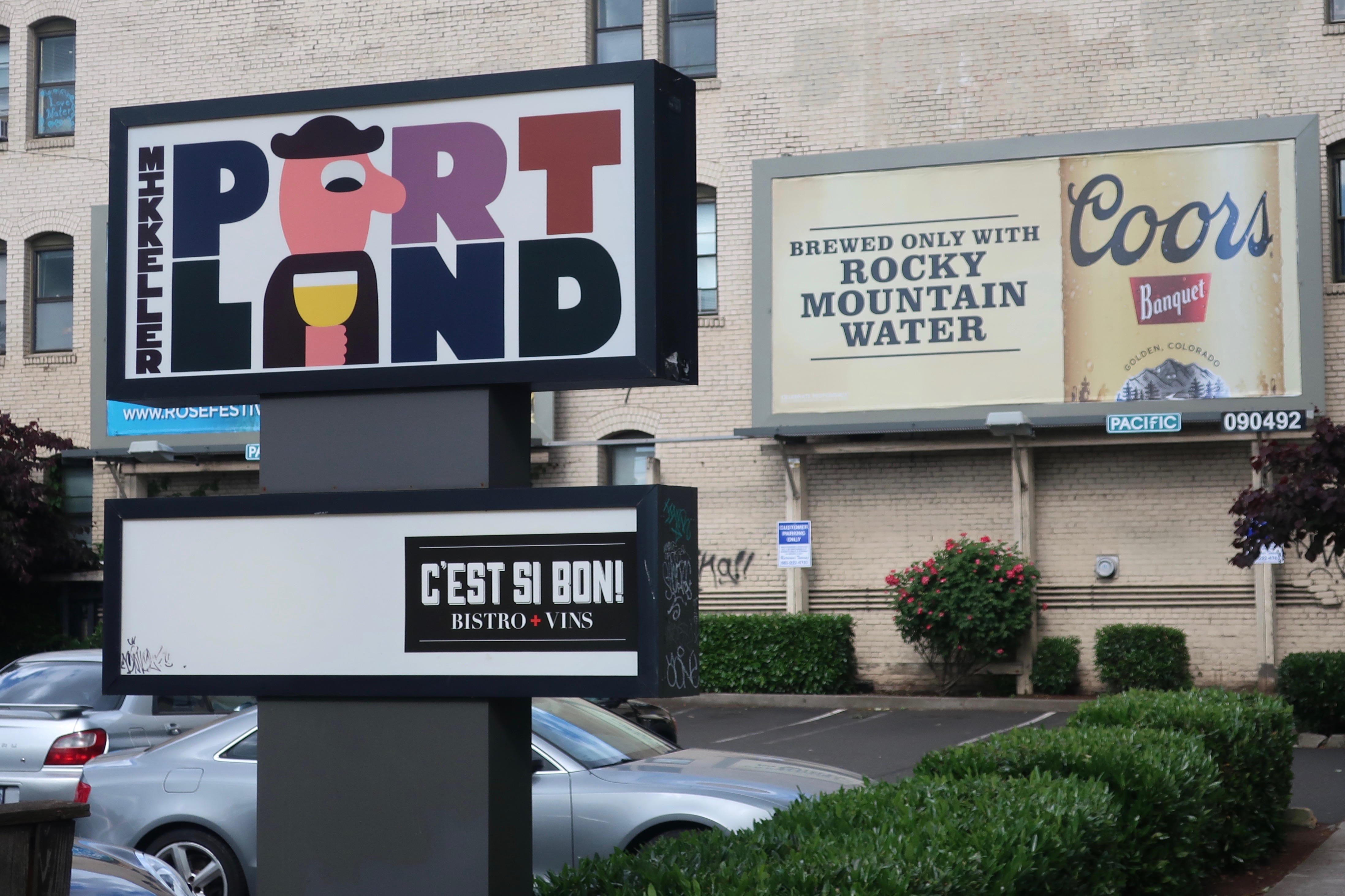 Today is the official opening of the new Mikkeller Pop-Up here in Portland when the Danish brewer opens the doors at 5:00pm. It's a new concept for Mikkeller Beer that will run for the next six to seven months in the former home of the shuttered Burnside Brewing location in Portland's Central Eastside.
Inside you will see a revamped space from what was the former Burnside Brewing. Nothing transformational but one that is a bit more open with lots of communal seating on low tables complimented by low stools to sit on. There are two beautiful large murals depicting the artwork that Mikkeller is known for that was created in the pub by Keith Shore and Luke Cloran.
Ordering beer and food is by counter service, something that's becoming the norm here in the Rose City. Mikkeller beers, mainly ones brewed in San Diego, will predominately be taking up a majority of the taps served in up to 40cL (13.5oz) pours. These beers will be complemented by guest beers from some of Mikkeller's friends.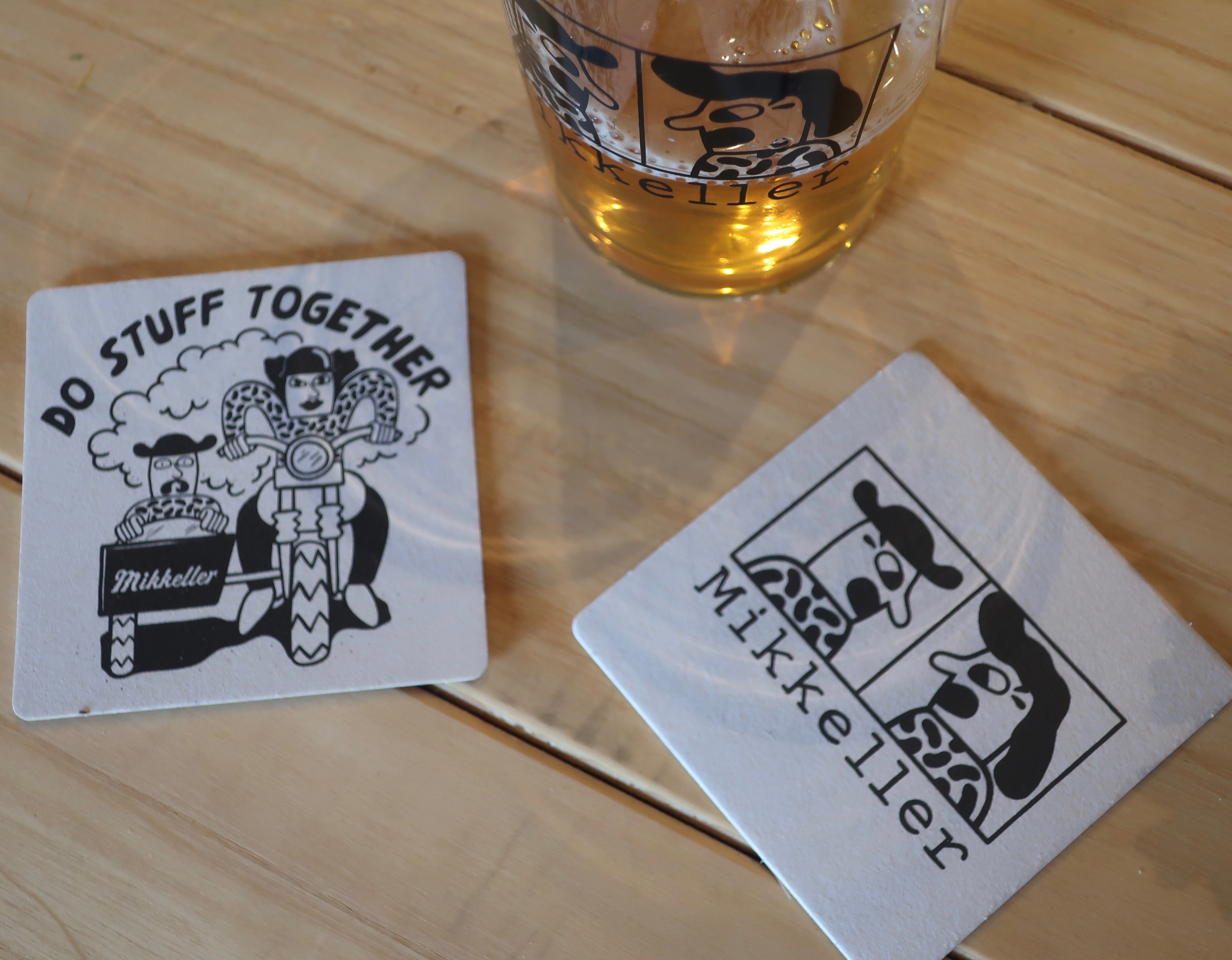 In addition to the beers on tap, the Mikkeller Pop-Up will feature a full bar with a cocktail menu and kitchen that will be emphasizing an Asian fare. Led by Chef Shaun King, he brings a strong resume to the Portland culinary scene and his food will possibly be as strong of an attraction as the Mikkeller beer will be.
This new Mikkeller Pop-Up came about quite rapidly after the space became available on East Burnside earlier this year in February 2019 after the abrupt closure of Burnside Brewing. The brewery missed numerous lease payments that was followed by the landlord locking the brewery out to secure the assets, mainly the brewing equipment.
The location is a definitely an interesting one for this new concept that includes Mikkel Borg Bjergsø, owner of Mikkeller Beer, partnering with local restaurateur Kurt Huffman, Managing Partner of ChefStable. In its short span of 13 years, Mikkeller Beer has made a name for itself as a highly sought out brewer. And a brewery that until recently was a gypsy or contract brewer as this continues on in many parts of the globe.
The working relationship came together about one year ago when Kurt Huffman met Mikkel Borg Bjergsø were both traveling in Reykjavik, Iceland. Both were at the KEX Hostel for their annual Icelandic Beer Festival that celebrates the repeal of prohibition in Iceland that took place on March 1, 1989. The two kept in touch and reconnected a few months back here in Portland to finally begin working on this new project together.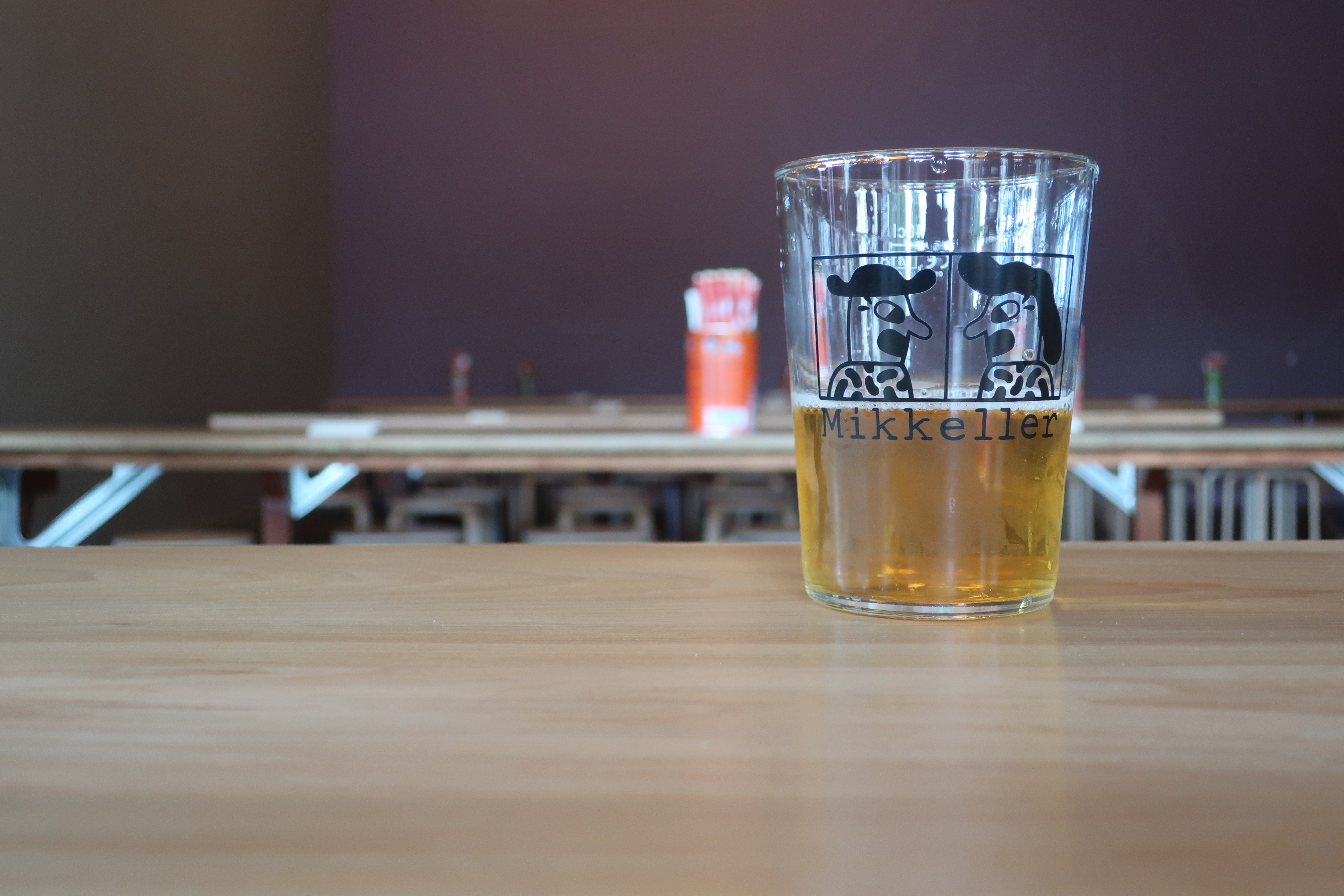 "This concept came about last second as there was just a convergence on all sorts of things," Huffman told us this past Thursday evening while we were part of a preview night. Huffman is the one that purchased all of the assets to the former Burnside Brewing and currently is the owner of the brewhouse that is sitting idle for the time being.
"Mikkel had done a bar with my friends in Iceland, the KEX guys," said Huffman. "So they introduced me and we finally met at dinner. He told me that Portland was a priority for us this year and we really want to figure out a way to get here. Then a few days before we were to meet in Portland, the landlord from here (former Burnside Brewing location) got a hold of me. So the next day we visited and he was like this is awesome!"
When Burnside Brewing shuttered there were rumors that the property was set to be redeveloped when their lease was up. Even with these rumors, Huffman really wanted to be part of this eastside spot. "It's got a brewery next door (to the restaurant), we knew that there may be something going on with the redevelopment but thought that this was an awesome opportunity to get in," said Huffman.
"We basically figured out the deal at that moment and then worked on it for about six weeks to figure it out. The doors have been closed and they owed a mountain of money. I had to scramble to figure that all out."
"So all of these things happened at the same time. Then we had to decide how to make the interior something different but on very, very limited funds. And now we got like seven months until the new owner of the building gets a permit. So we can operate until then and we will close down."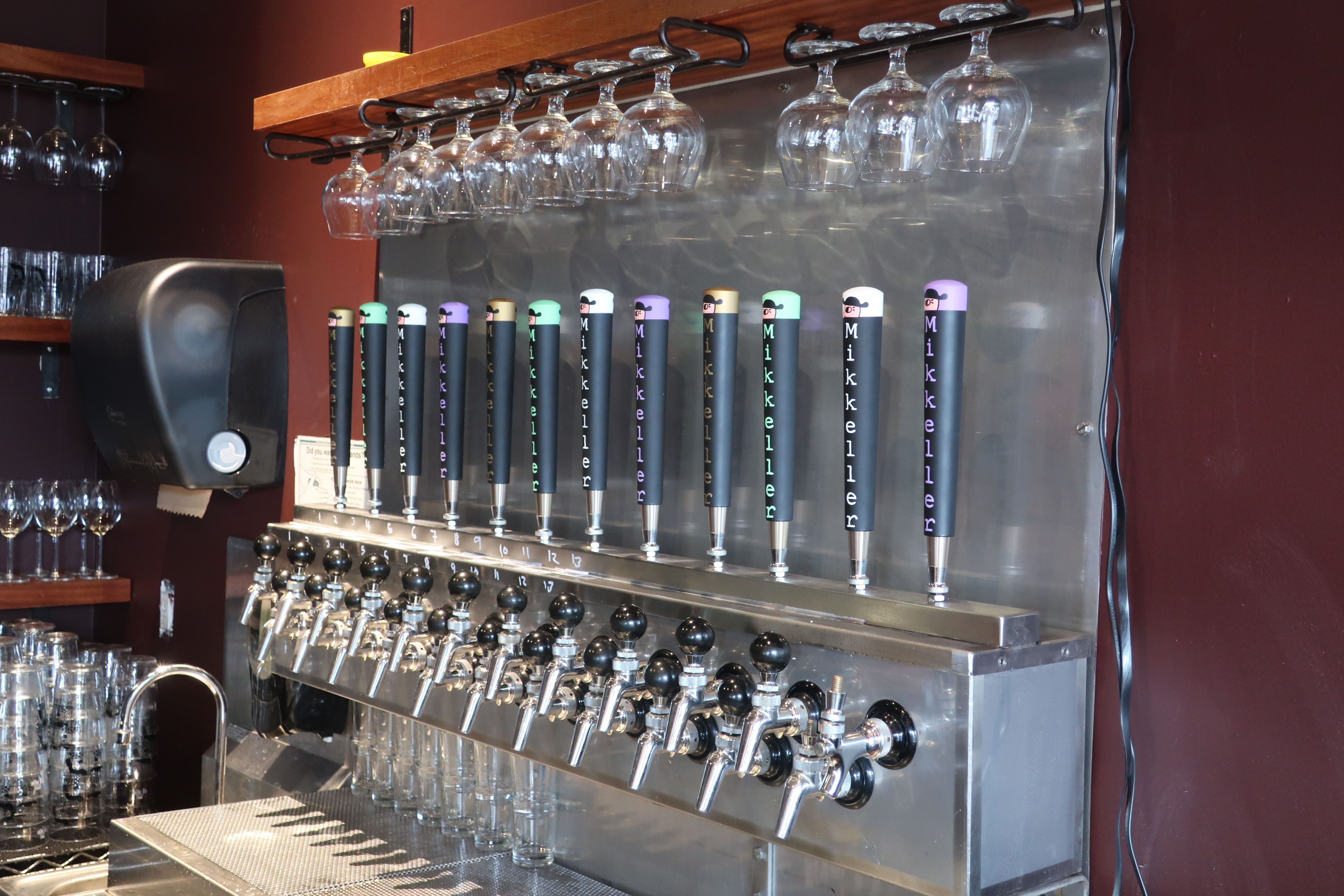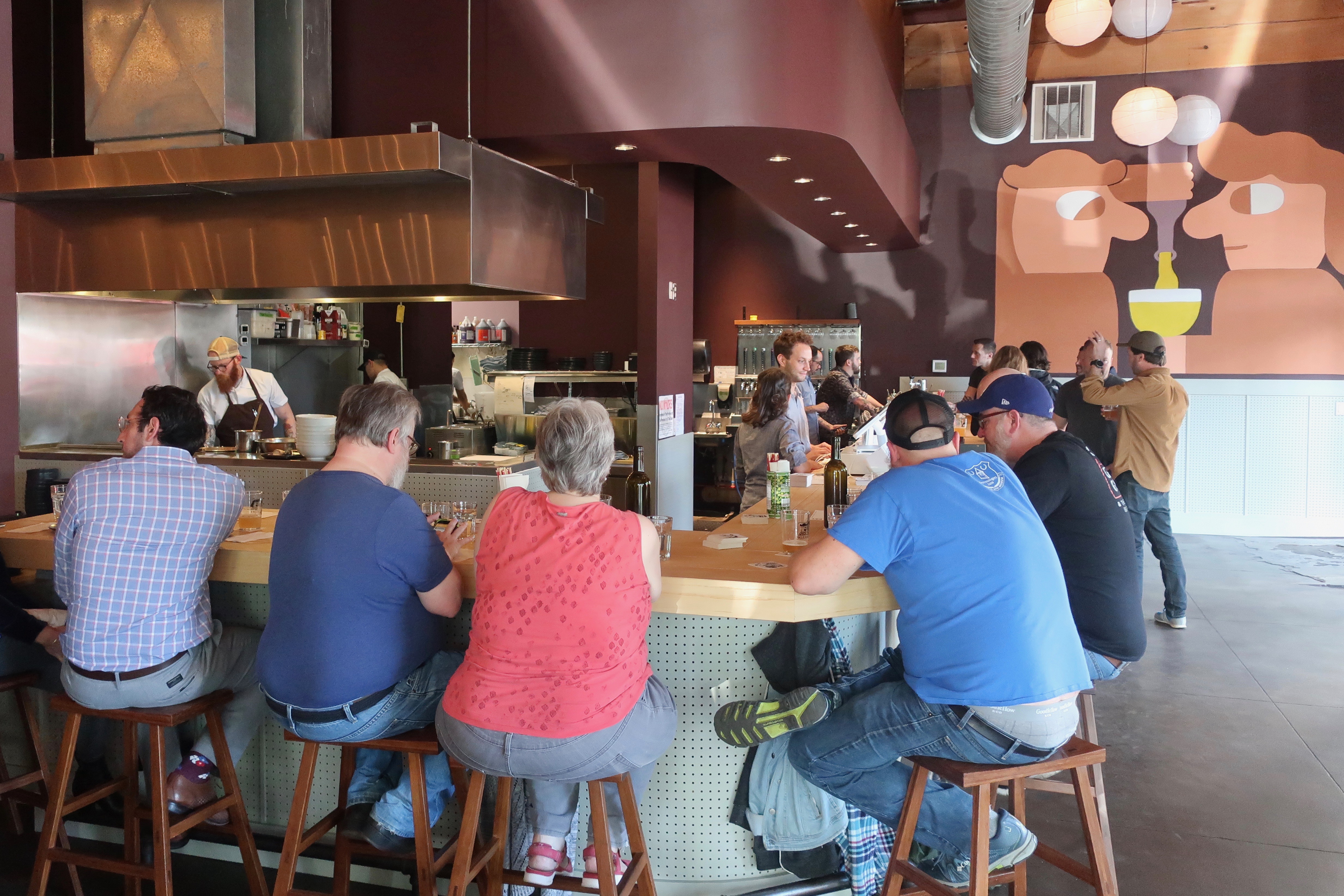 The developer that is now involved with the property is Kevin Cavanaugh from Guerrilla Development. He has done some interesting buildings in the city of Portland including the Zipper on NE Sandy. However, the building that he is most known for is The Fair-Haired Dumbbell, that's the colorful concrete with eccentric striped building located at MLK and East Burnside.
While operating for the next half year or so, Huffman received a very lucrative deal on the lease. "Cavanaugh is being very generous as he is renting the space for $1 a month, for seven months," an excited Huffman told us.
Though at the end of the year, most of the building will be redeveloped into a modern design as the side building where the brewery is located will most likely stave off this planned future development. This planned development will also see the end of this first chapter in Mikkeller here in Portland.
Huffman described the new building to us. "The developer has a cool project in mind. He's going to build an L-shaped building where the parking lot is now. So he's keeping the envelope but building up through the middle of it. When the building is done the brewery will all be intact. It'll be about two years until it is done. Then we can re-open as a brewery."
Huffman continues, "Two years from now the intent here is to be full-fledged brewery. I will continue on as a partner in the business. The want somebody local and I like the idea of partnering with them and using their know how."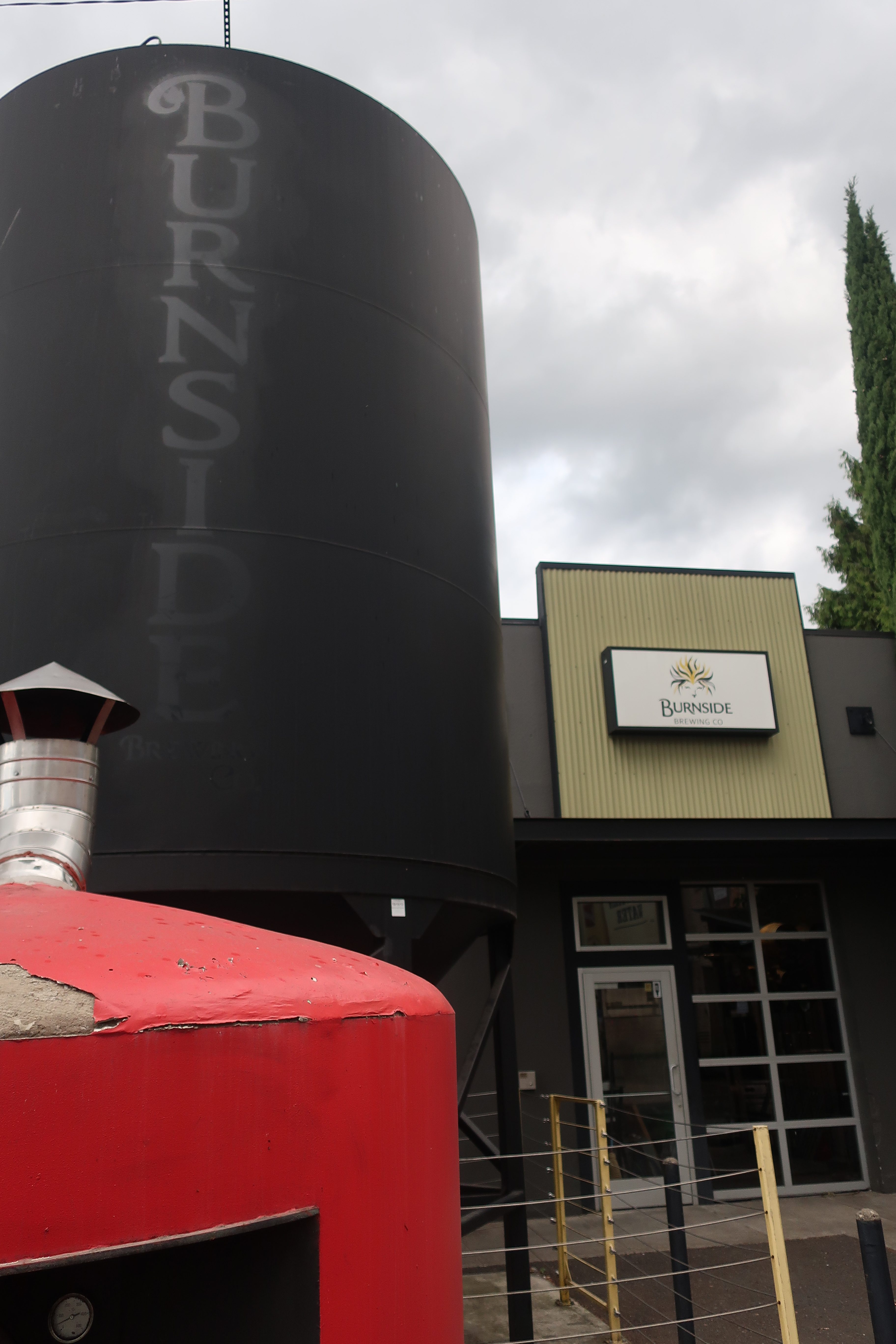 Enter in Dirty Pretty Brewing. Last year, ChefStable became the owner of the former Ross Island Brewing in Southeast Portland. Carston Haney, the former owner/brewer of Ross Island Brewing stayed on and has been brewing up beers from many of the ChefStable establishments that includes Loyal Legion, Lardo and Beer O'Clock under the new moniker. The brewery also has done other contract brewing. Being aware of this connection we inquired about if and how Dirty Pretty Brewing will be involved with the new Mikkeller Pop-Up.
"They are going to start brewing tomorrow (Friday, June 7th)," said Huffman. "So the brewer from San Diego is coming up here to brew a couple trials. Carston is going to see if works out and if so, we will have a tiny bit of production here in Portland but the bulk of it will continue to come up from San Diego." Mikkeller's brewery in San Diego was a former brewery that was once the 30-barrel production facility for Alesmith Brewing.
Since the announcement of the Mikkeller Pop-Up one topic that continues to be mentioned in the beer circles is the pricing that Mikkeller is known for. When you travel to the Mikkeller Bars in San Francisco and Los Angeles it is common to pay well over $8.00 for a glass of beer. And by glass, it's not a 16oz pint but one that is noticeably smaller. This price point will be a difficult one here in Portland as it's still common to see $5.00 pints, though that is definitely creeping upward. The intent is to price beers in the $7.00 range for a 40cL (13.5oz) pour at the new pop-up.
"We have talked a lot about over the past few days with their ownership group," said Huffman. "It's expensive to buy beers to bring them up here from San Diego. So we are just going to have a worse margin than we would normally. We are not going to make that much money doing this. I just love the idea of this being spontaneous."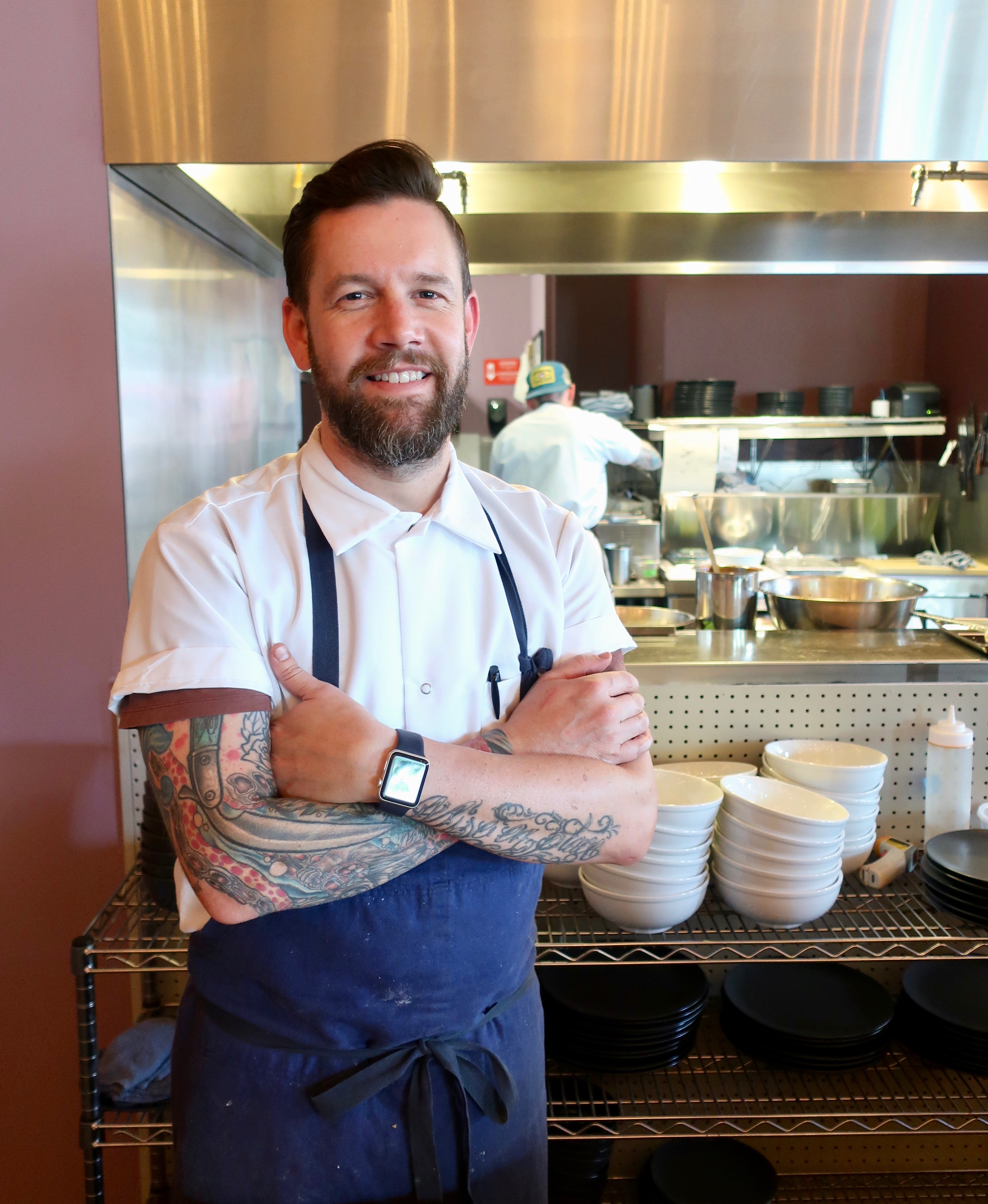 When it came to finding a chef for the forthcoming Mikkeller Pop-Up, it all just landed in Huffman's lap. "Rick Gencarelli from Lardo introduced me to Shaun King down in Las Vegas. He immediately said he wanted to move to Portland."
King is the perfect fit for this pop-up as he is waiting to fulfill his dreams and open up his own establishment further on down the road here in Portland. Once King is ready to open his own restaurant here in Portland, he will work with Huffman at ChefStable to get this done.
His resume includes running Momofuku for David Chang in Las Vegas. First, he will lead the kitchen in a Japanese themed menu while his wife, Jamie Neering will run the bar side of things.
According to Huffman, "Mikkel didn't want to do Danish sandwiches but was open to doing Asian food as that sounds great." This then fit perfectly in the wheelhouse of King who plans to add a Japanese flair to the menu at Mikkeller Pop-Up.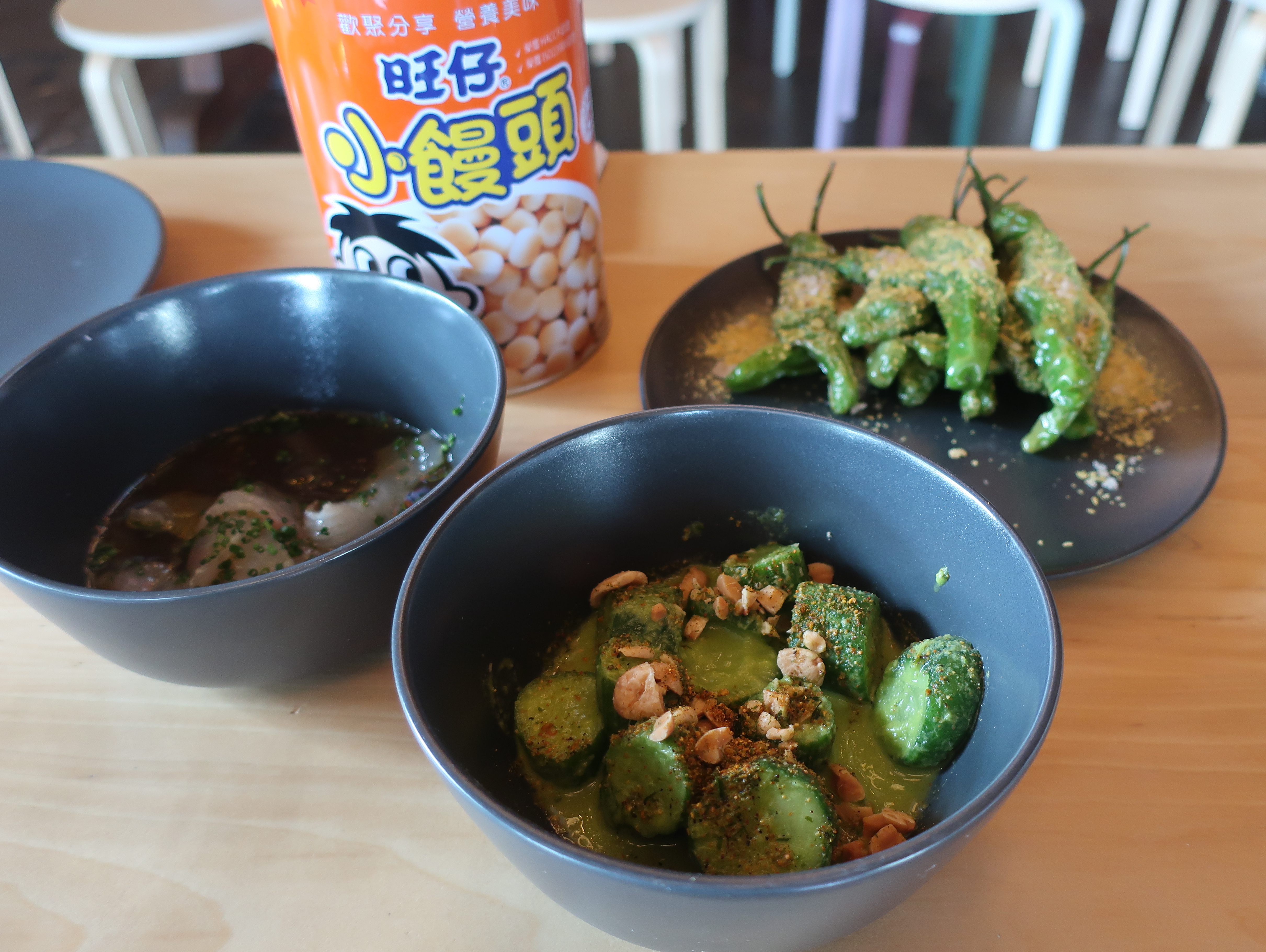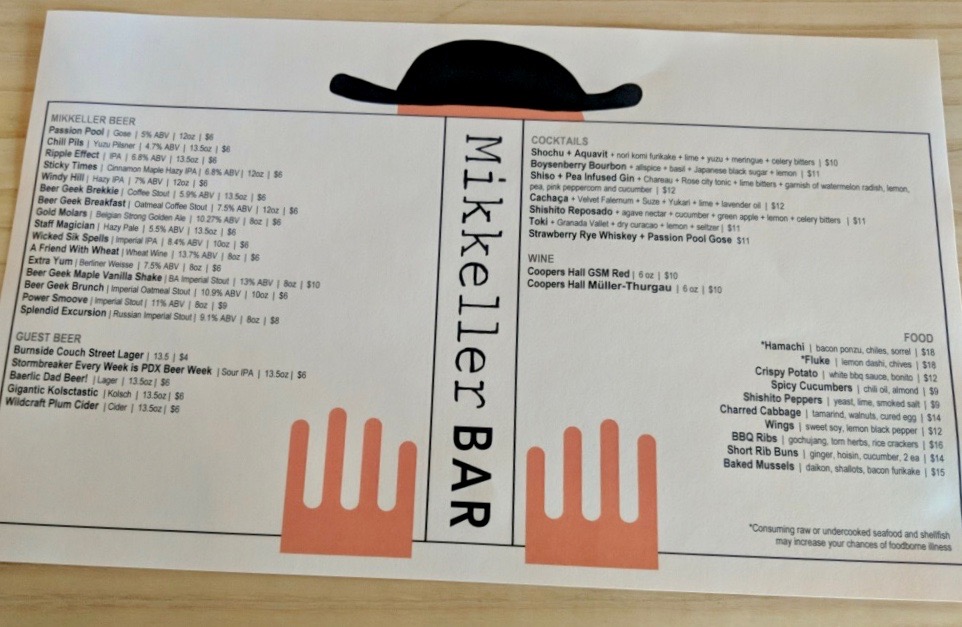 The food that we sampled last week was very delicious and damn good. It was limited to say the least but as the days progress the menu will begin to expand. The cucumber dish was nice, as were the wings and ribs. The only drawback we can see is the menu pricing that begins with small plates at $9 a pop. But what was presented to us is a work in progress and will most likely change.
Mikkeller Pop-Up will be open seven days a week with the following hours after today.
Monday – Thursday 5pm to 12am
Friday 5pm to 1am
Saturday 12pm to 1am
Sunday 12pm to 12am
Minors are allowed until 9:00.
Follow Mikkeller Pop-Up on Facebook and Instagram.
Mikkeller Pop-Up
701 East Burnside Street
Portland, OR 97214