Elysian Brewing Goes Nostalgia with Hazy '96
|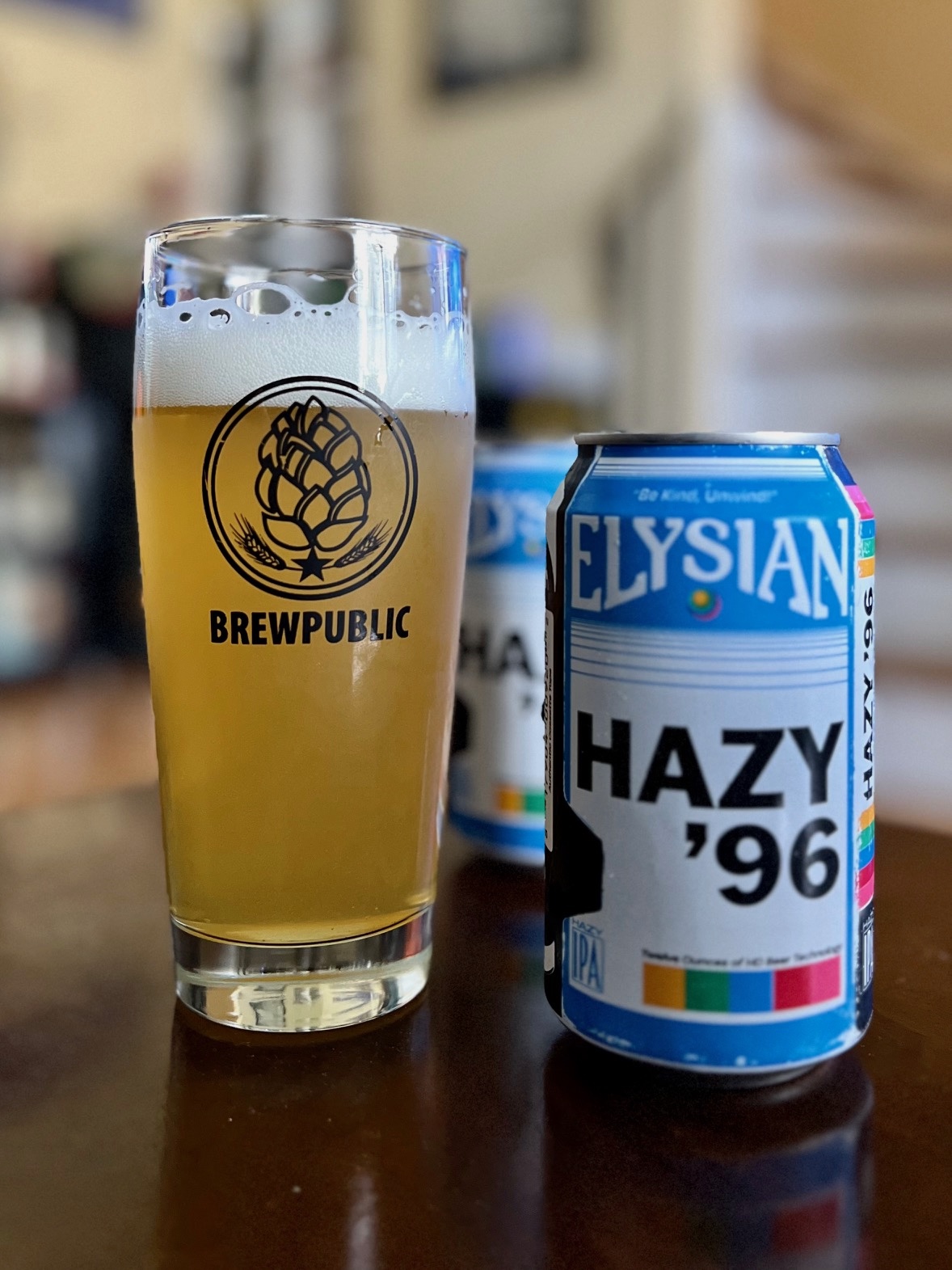 It's the 90s again as Seattle's Elysian Brewing releases Hazy '96 as it celebrates the year in which the brewery was established.
The packaging is retro and eye catching. Hazy '96's label features a VHS design that totally brings you back to the heyday of the VCR. As you turn the can, you'll notice every piece of a video cassette box has been considered. The sticker on the cassette tape itself is being utilized as the UPC. In addition to this, the beer can's label states "Twelve Ounces of HD Beer Technology" and "Be Kind Unwind!".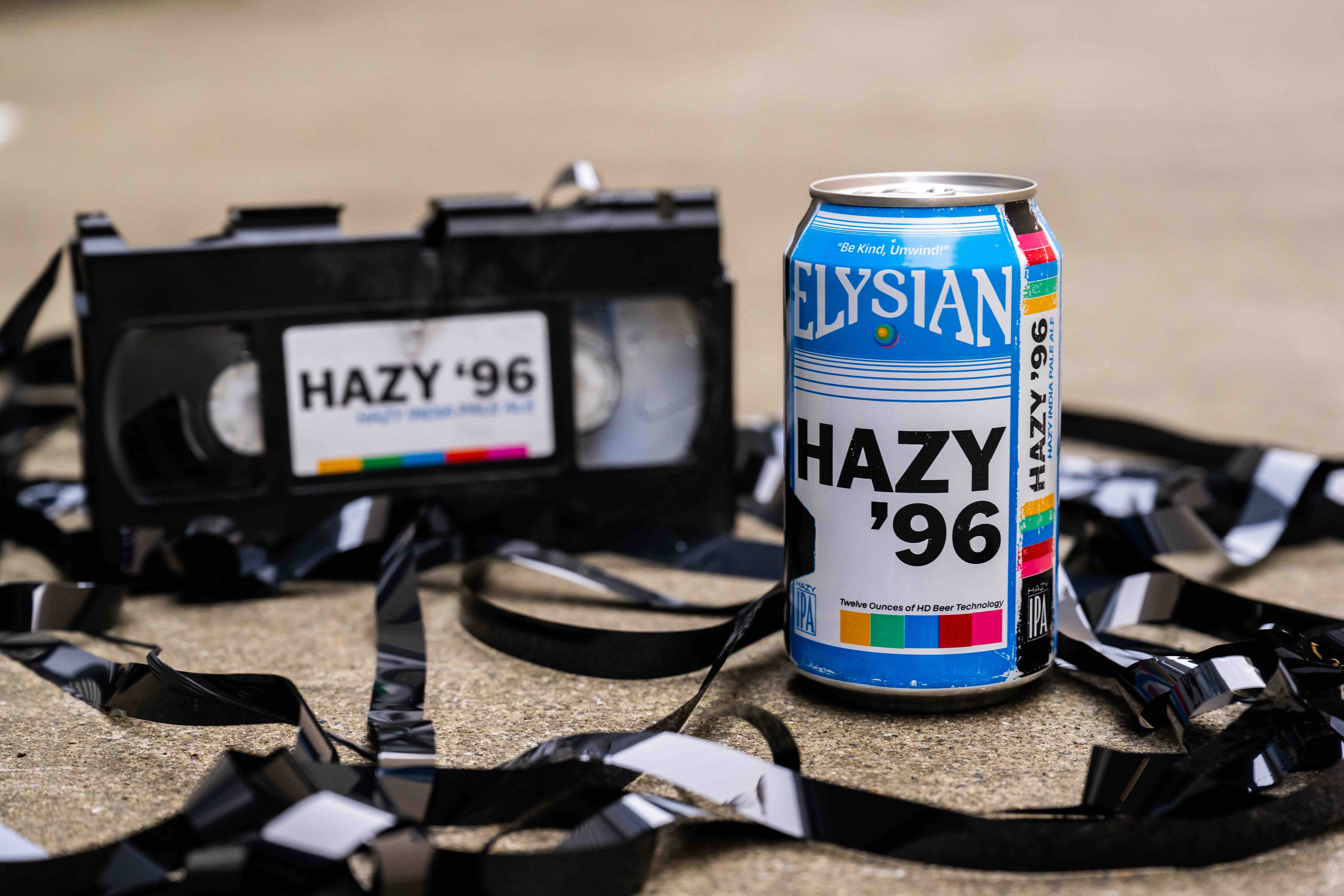 Hazy '96 is best described as a Hazy IPA but one that's less focused on the haze. It's definitely unfiltered, but not one with a turbid appearance as many are these days. Aromas are full of tropical fruits and citrus that carry on over to the beer's flavor that also includes a bit of mango. Sitting at a meager 6.1% ABV, this one barely enters the IPA threshold, but is one that is quite crushable, especially for a non-hazy fan.
For fans of Elysian's hoppy offerings, the new Hazy '96 is part of the Elysian IPA Series Variety Pack. This pack also includes Space Dust, Dank Dust and Full Contact. The Elysian IPA Series Pack is available in Washington, Oregon, California, Idaho, and Montana.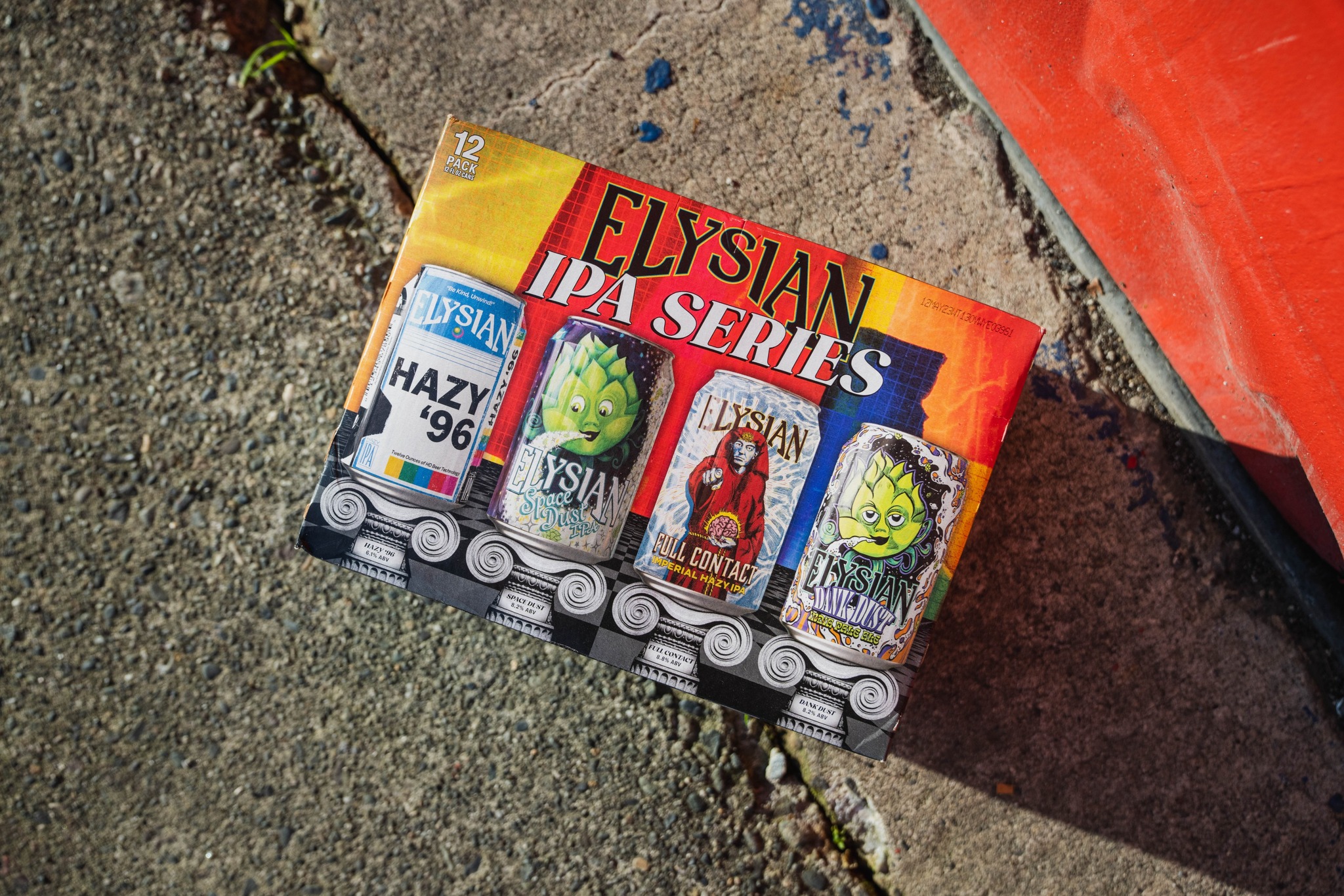 Hazy '96 is also available at all three Elysian pub locations in Seattle and in select areas along the West Coast.