Oakshire Brewing Releases Sum Fun IPA – Fibonacci Sequence
|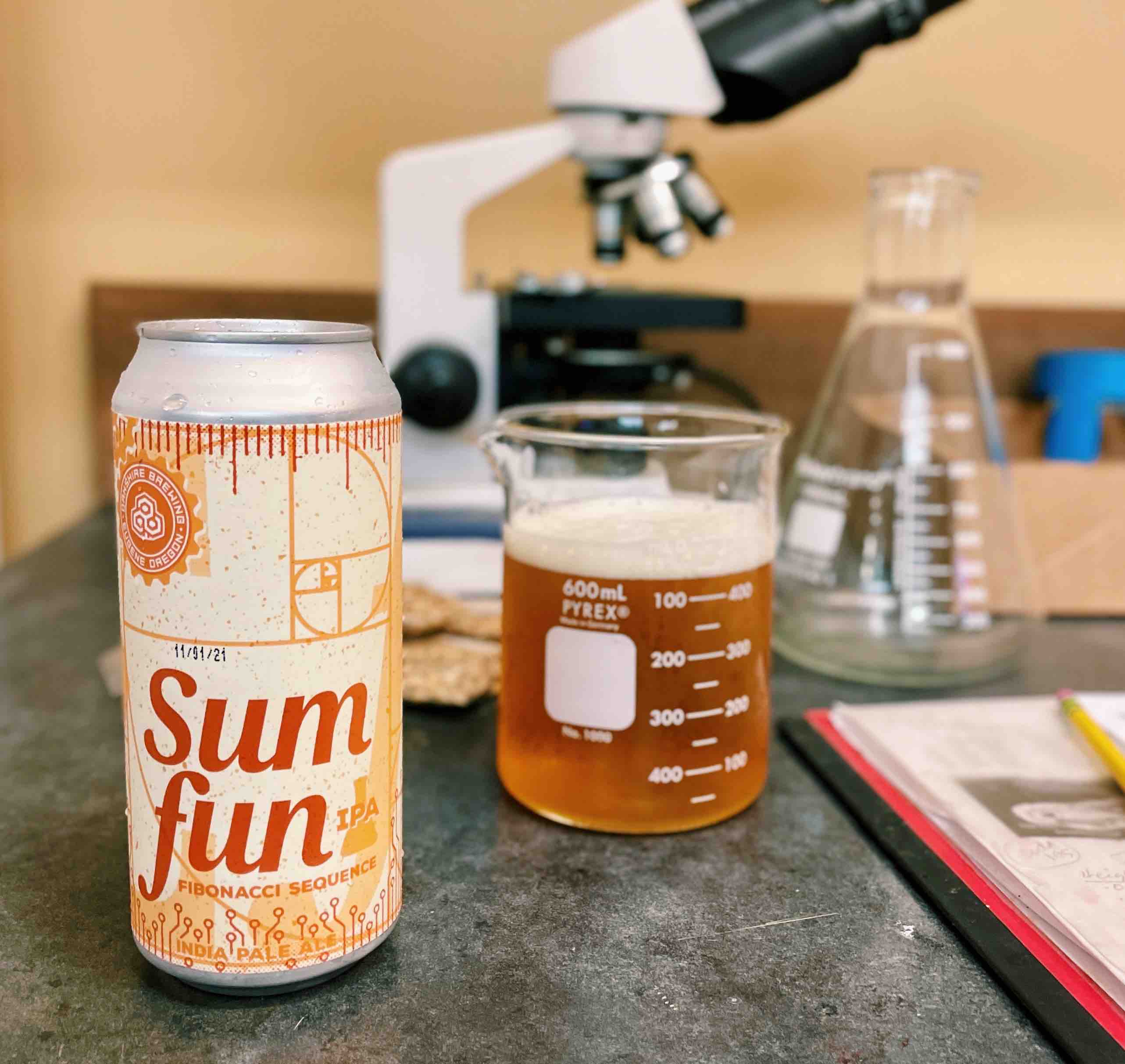 November 2, 2021: EUGENE, OR – Oakshire Brewing is excited to introduce Sum Fun IPA – a new, monthly series of crisp and clear-leaning India Pale Ales that will include West Coast, PNW, and even Cold IPAs. Each IPA in the series will be bursting with different hop characters and feature a unique STEM-inspired concept. The STEM fields – science, technology, engineering, and mathematics – are each essential to the brewing processes. Sum Fun seeks to celebrate these disciplines and will use them to inspire and inform a varying crisp and hoppy IPA at the first of each month.
"The Sum Fun series gives us the chance to do what we do best – experiment with different hop combinations to produce fresh and inspired beers," says Dan Russo, Oakshire's Director of Brewing Operations. Dan goes on to say, "Giving a nod to science through our products is not something we get to do every day!"
The first release in the Sum Fun series is Fibonacci Sequence. It will be available on draft and in 16-ounce 4-Pack cans in Oakshire's two taproom locations and at craft beer specialty retailers throughout Oregon, starting the first week of November. A beer for math lovers and hopheads alike, the introduction of Simcoe and Mosaic hop oil to Fibonacci Sequence adds a depth of citrus zest, sweet fruit, and pine hop flavor. Yakima-grown Sultana brings notes of fresh pineapple and bright citrus. The first dry-hop of Simcoe and Columbus imparts extra notes of pine and resin. A second dry-hop of Mosaic and Strata adds layers of berries, tropical fruit, and dank herb. Adding new layers of flavor at every stage, this 6.5% ABV IPA is best when kept cold and enjoyed fresh.
To celebrate this new series, scan the QR code found on the Sum Fun IPA can label, or join Oakshire's Operations Director, Chris Althouse, who will be hosting no experience needed, hands-on engineering challenges at several Oregon taprooms – visit oakbrew.com for more details.
About Oakshire Brewing: Oakshire Brewing of Eugene, Oregon, is a community inspired small batch brewing company founded in 2006. Oakshire is privately owned by the family and friends of its founders, employs 28 people, and produces a wide variety of beers through its three distinct brewing programs: Core, Pilot, and Vintage. These beers are available on draft and in package through Oakshire's exceptional wholesale partners in Oregon, Washington, and Colorado. Oakshire operates two taprooms in Oregon, the Oakshire Public House in Eugene is located at 207 Madison Street, and the Oakshire Beer Hall in NE Portland, which is located at 5013 NE 42nd Ave. For more information about Oakshire, including our people, locations and beers, visit our website at oakbrew.com.