Square Mile Cider Unveils New Look As It Introduces Peach Lemonade and Raspberry Lemonade Hard Cider
|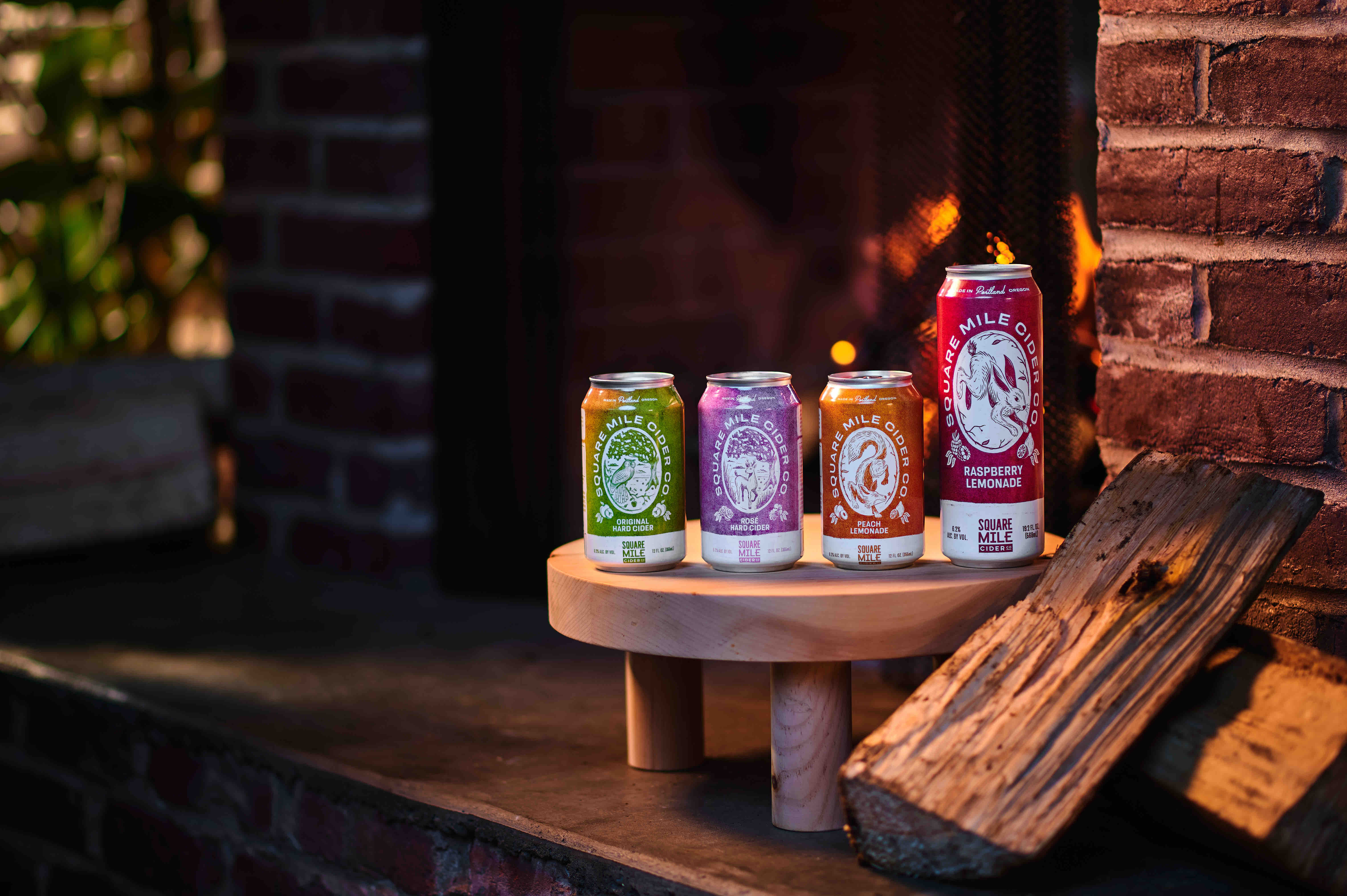 With its beginnings dating back to 2013, Square Mile Cider has recently seen a rebranding as it expands with two new fruit forward flavors into the market. This new look features native Pacific Northwest wildlife in its labels that were created in partnership with Factory North.
This new branding pays homage to Square Mile Cider's hometown of Portland, Oregon and a reminder of its commitment to using local, Pacific Northwest grown fruits in its ciders produced at Widmer Brothers Brewing.
With two well-loved and award-winning ciders in its portfolio and new, locally inspired flavors on the horizon, Square Mile Cider aimed to develop new packaging and branding to more authentically reflect its history in the region. The new can design features hand-drawn artwork, with each flavor featuring a different PNW-local animal of a deer, hare, fox, or owl and an accompanying short tale about the animal's adventures.
"Ask any Pacific Northwesterner and they'll tell you this region is simply one of the best places on earth," said Jake Neilson, brand manager at Square Mile Cider, in a statement. "The new packaging reinforces not just our commitment to using local apples in our ciders, but it also reminds our customers that Square Mile Cider is Oregon born and bred. Honoring the Pacific Northwest is at the center of what we do and you can taste it in every sip of our ciders."
With this new rebranding comes two new flavors from Square Mile Cider with Peach Lemonade Hard Cider and Raspberry Lemonade Hard Cider available at retail across the Pacific Northwest. Each new flavor incorporates ripe, fresh fruit ingredients found in orchards across the Pacific Northwest.
We found both new flavors to feature the added fruit in its flavor profile. Peach Lemonade Cider is full of peach flavors and combined with the lemonade, offers a very subdued apple flavor. Mix this with some bourbon and you'll have a nice cider cocktail! Raspberry Lemonade Cider is also very fruit forward, hiding most apple flavors, but in a positive way.
Here are descriptions and specs on the both new offerings as supplied by Square Mile Cider.
Peach Lemonade Cider
If you fix your eyes on a field, you may see the grass shift or a bush move. That's the fox sneaking towards a tree filled with juicy peaches or crisp apples. And if you pay close enough attention, you may taste those peaches and apples in this can of Peach Lemonade Cider. This bright and citrusy cider is balanced with sweet notes of juicy peach and lemonade.
Alc. By Vol. 6.2%
Available in 12oz 6 packs and 19.2oz Cans
Raspberry Lemonade Cider
Somewhere between the dense leaves of a raspberry bush and the perfectly lined trunks of an apple orchard, there you will find the hare roaming free – swift, gentle, and untamed. And there you will find the fresh fruits that go into this can of Raspberry Lemonade Cider. This crisp and citrusy cider bursts with sweet notes of raspberry and lemonade.
Alc. By Vol. 6.2%
Available in 19.2oz Cans
Square Mile Cider, available in four flavors, comes in 12 oz. and 19.2 oz. cans. The two new flavors along with Original Cider and Rosé Cider can be found across Oregon, Washington, and Idaho. In the coming year, Square Mile Cider will be announcing additional new flavors along with new product innovations.