Alesong Brewing & Blending Celebrate its 7th Anniversary
|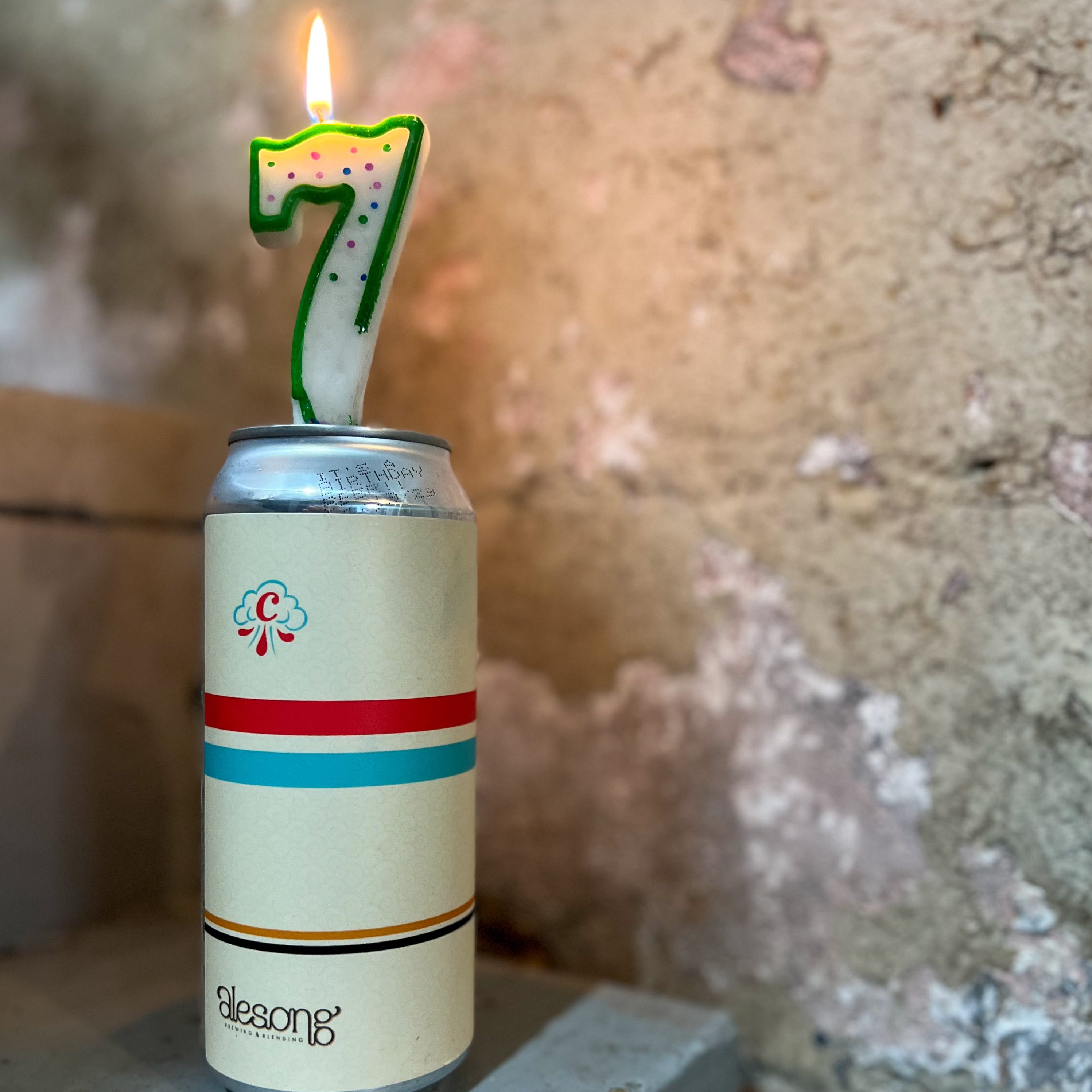 Get set to celebrate seven years of Alesong Brewing and Blending on Saturday, June 24 and Sunday, June 25 at its countryside brewery just outside of Eugene, Oregon. The two-day event will celebrate the brewery's seven years of making some of the best barrel-aged beers and the debut of its 7th Canniversary IPA.
Taking place from 1-8pm each day, the party will feature live music, hot food from Alesong's newly opened kitchen, complimentary cellar tours, and of course, the release of Alesong's annual Canniversary Collaboration IPA. This once-a-year IPA will be available for on-site consumption and in four packs to-go!
As a tongue in cheek nod to the common practice of breweries releasing once-a-year anniversary beers outside of their normal production styles, Alesong releases a highly anticipated collaboration IPA in cans every year for its anniversary. This year Alesong worked with Seattle's Cloudburst Brewing to create 7th Canniversary, a tropical, American IPA made with a blend of old school Amarillo)and new school Pacific Sunrise hops. It's described as a soft and citrusy IPA that's perfect for the arrival of summer that takes place this week!
One of Alesong's three co-founders, Doug Coombs says this anniversary is meaningful because it's a chance to gather and celebrate with our community. "It's been a crazy few years in beer and we're so thankful for the support we've had that continues to allow us to do something that's truly different," says Coombs. "Plus, we're ready to party and officially kick off the summer!"
And speaking of the new kitchen that Alesong has recently launched, here's a peek at the current menu.
The menu features many seasonal offerings that will evolve over time and includes three hot sandwiches, a couple of shareable apps, and a delicious seasonal salad in addition to the brewery's existing small bites menu. Pricing for the menu is three tiered, based on if you're an Alesong Blender's Circle Member or not. Therefore, membership does have its privileges!
Last call for hot food will be about an hour before last call for beer, or about 6:30ish for the last orders in. And since Alesong has its own food menu with plenty of substantial food options, the brewery is no longer allowing outside food unless prior arrangements have been made.
Alesong Brewing & Blending
80848 Territorial Hwy
Eugene, OR