Ninkasi Brewing Adds Brightberry Raspberry Lime Ale To Its Year-Round Lineup of Beers
|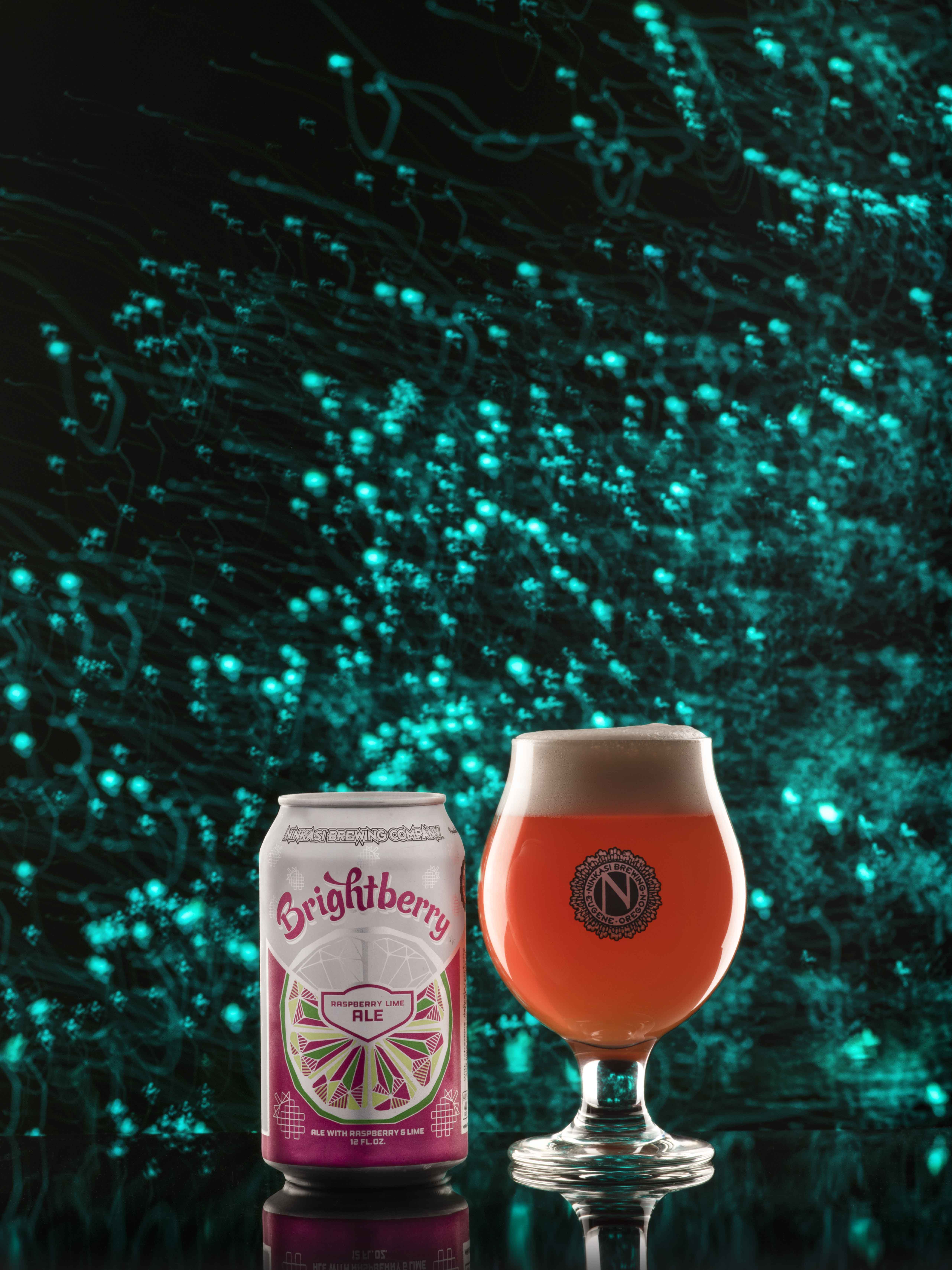 As we begin the new year, Ninkasi Brewing Company has added a new beer to its year-round lineup of beer. Brightberry Raspberry Lime Ale is a fruit forward, yet slightly tart beer that is now available in 12-ounce cans and on draft throughout the brewery's distribution footprint.
Brightberry Raspberry Lime Ale was first released on draft only this past year as part of Ninkasi's Whiteaker Series, the brewery's rotating lineup of small batch, draft-only beers. After the beer's release this past year Ninkasi states that this fruit forward beer became both, a customer and staff favorite earning it a place in the brewery's new year-round lineup.
"The idea for this beer was to make a refreshing, fruit forward beer with a harmonious hint of coriander and sea salt that excite the palate for another sip," said Ninkasi founding brewer and co-founder, Jamie Floyd in a statement.
Brightberry Stats
With refreshing, delicate raspberry and lime notes and just a touch of sea salt, this unfiltered wheat ale is our Northwest take on a classic European beer style.  
Style: Raspberry Lime Ale
Series: Year-round
Available: January 4, 2019
ABV: 4.0%
IBU: 9
Malt: Bohemian Pilsner, White Wheat, Carapills, Acidulated
Hops: Santiam
Packaging: 12oz. 6-pack Cans, Draft
Distribution: Alaska; Alberta; Arizona; California; Colorado; Idaho; Nevada; Oregon; Washington; and Vancouver, British Columbia.
Ninkasi's year-round lineup now consists of Total Domination IPA, Tricerahops Double IPA, Prismatic Juicy IPA, Yours Truly Easy-Drinking Ale, Pacific Rain Northwest Pale, Vanilla Oatis Oatmeal Stout, Hells Bells Lager, Dawn of the Red Red IPA, and now Brightberry.